Coming out from Belgium LouLou Players has developed a style that is fresh, deep and groovy, always with the performer's intention of getting people to dance.
Today together with Olivier Grégoire aka Kolombo have set up their own label LouLou Records. that comprise more than a dozen releases and the same amount of remixes with artists no less than Tapesh, Sammy W, the Beatangers and Fapple.
We had the chance to talk with LouLou Players ahead of his summer Brazilian tour.
Electronic Groove: Hi Jerome, thanks for the time to chat with us. How was your winter season?
LouLou Players: The season has been really great! Actually, I should call it summer season as I've been in Brazil for one month since early December, also I'm playing there for Carnival. It has been warm with lot of good parties
EG: Let's go back in time. How did you get involved with electronic music? How was Belgium scene those days?
LouLou Players: As we have a big electronic history in Belgium, I've been into electronic music since my teenage days. I was listening to some techno anthems and was dreaming of going to our most famous clubs such as Fuse, Café D'Anvers, La Rocca, Who's Who's Land, etc.
EG: What are your plans for this year? Anything special you'd like to mention?
LouLou Players: I have great tours planned including regions like South America, Russia, Asia and hopefully the United States.
On the studio side, I'm working on a compilation which will be released in April, also working on a lot of new tracks and remixes.
EG: Together with your partner KOLOMBO you run LouLou Records – what is the secret to staying successful after more than 100 releases?
LouLou Players: Our main secret is to release tracks we really like to play. We really think this is the best way to promote our label and the artists who trust in us.
"The compilation I'm working on will be for sure one of the highlights of the year"
EG: What's in the pipeline for the label?
LouLou Players: The compilation I'm working on will be for sure one of the highlights of the year. Kolombo also just released an amazing EP with vocalist Bjorn Maria, also will have a fantastic release with the 2017 mix of his famous 'I Take Ya' tune.
I'm looking forward to open a bit more our musical style, and welcome different artists and big names for new interesting remixes.
We are also working on a LouLou Records showcase, we just had an amazing one at Warung Beach Club on January 2nd, and we are planning several other parties.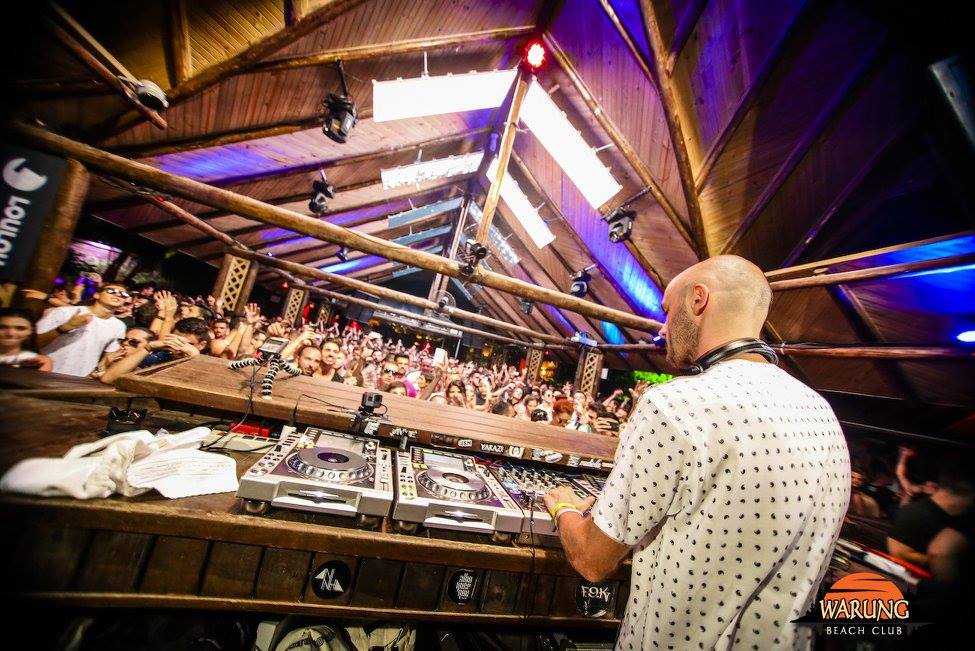 EG: Last year you toured a lot – how do you do to stay healthy and creative?
LouLou Players: I like to party, but on the other side I like to eat healthy, even if I'm a burger lover… I'm also totally addicted to sports. I'm crazy about mountain biking but when touring, I just try to go run every day or every 2 days. I think it's important to find a good balance.
EG: What's the most important thing in your life outside of house music?
LouLou Players: My friends, people, traveling and sports for sure. I can't imagine staying in the same place for more than 24 hours. I need to go out, breath some fresh air, meet new people.
Follow LouLou Players: