Established Dj, Producer and founder of South American techno Label, 'SURO records', Marcelo Demarco was born in Uruguay where he developed his unique style, an exotic mix of ethnical rhythms and electronic sounds, all spiced up with deep flavours and always served on a techno base. His productions range from the darkest to the grooviest side of the underground, using hypnotic bass lines and effected elements he attracted support from many artists like Marco Carola, Richie Hawtin and Luciano and positive interest from international music press and radio. Also known as Mark Demark, Marcelo has been passionately mixing and creating music since 1996 including hundreds of appearances around the world.
We caught up with Marcelo Demarco as he just released his second album,'Bad Behaviour' via Suro Records.
Electronic Groove: Hello Marcelo, thanks for the time and for mixing our EG After latest episode. Can you give us some insight on when you decide to dedicate your life to music? How did it all begin?
Marcelo Demarco: Hello guys, first of all I just want to say thank you, I really appreciate your support. About the question, I could say that everything started a long time ago, in 1996 I was already involved on events promotion back in Montevideo but I wouldn't say I have dedicated my life to music because sounds too serious, I've been on this for the fun more than anything.
EG: You have quite a trajectory producing and mixing. What keeps the flame of inspiration alive?
Marcelo Demarco: I think the key is to evolve with the music that is always changing like everything else, I dedicate a lot of time in the studio just because I enjoy it, inspiration comes and go but like Picasso said "Inspiration exists, but it has to find you working". To keep it fresh you need to have a good time, I think that's essential.
EG: You latest 'Bad Behaviour' just came out. What was the inspiration behind it? Were you trying to achieve any specific feelings? Did it meet the initial intentions?
Marcelo Demarco: When I started producing 'Bad Behavior' the only thing I knew was that I was doing an album, the rest just happened. I decided I wasn't going to release anything until I had the ten tracks ready, that meant the first couple were left untouched for a long time but at the end I went back to give them the final touch, and then all the pieces fell into the right place and thankfully exceeded my expectations.
EG: Do you have a personal favorite in the album?
Marcelo Demarco: Yes, 'Visions in Black' is definitely my favorite, can't really say why, probably because I played quite a lot and I got the feedback right from the dancefloor.
"When I started producing 'Bad Behaviour' the only thing I knew was that I was doing an album, the rest just happened"
EG: Where was it recorded? Where there any other people involved?
Marcelo Demarco: Just me, I did the album all by myself but in the process I showed the different tracks to related people trying to get advice from them, even if they are not musician anybody has an opinion and I'm always open to know other points of view.
EG: The summer season just came to an end. What was your favorite memory?
Marcelo Demarco: Watching the sunset from my terrace, I spent the summer in Ibiza and I am very lucky to live by the sea. That's for sure my favorite memory.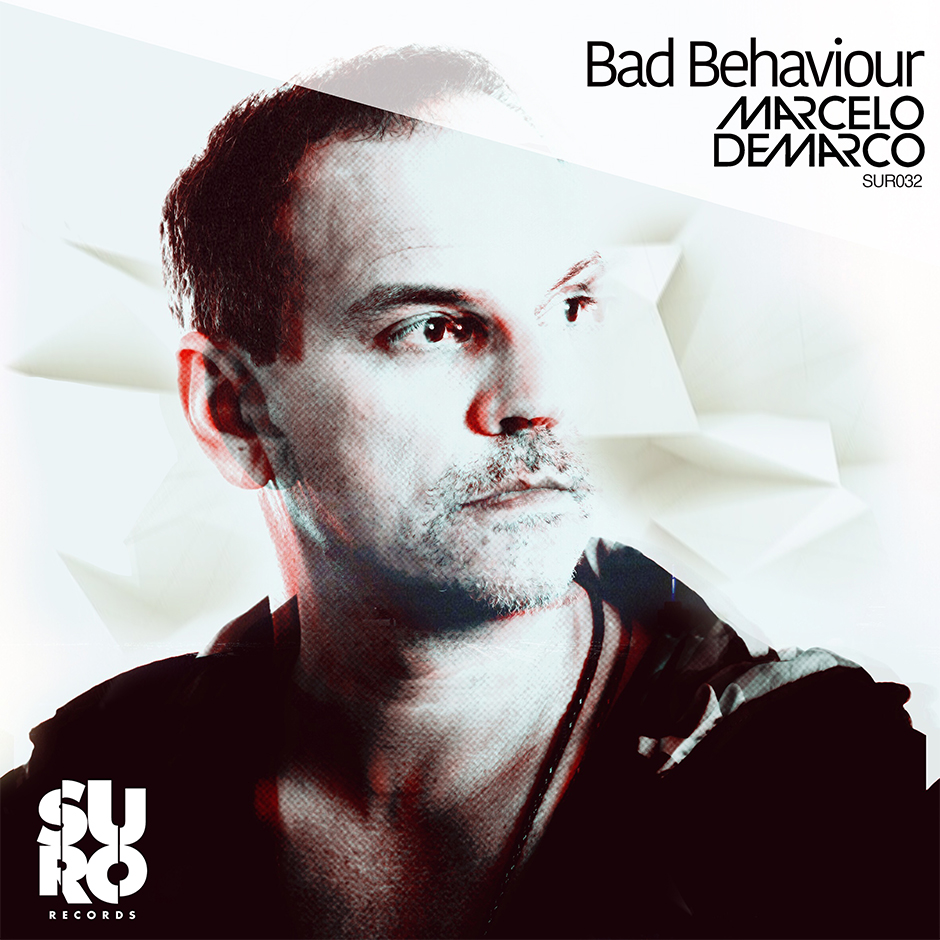 EG: Switching to a different topic. How's the current scene in your home country? Where should we go if we visit Uruguay?
Marcelo Demarco: I recommend going to Punta del Este for New Year's Eve, it's the season for partying which is not too long, only a few weeks but very intense with lots of international headliners.
EG: Can you mention three things you can't live without when touring?
Marcelo Demarco: My computer, my headphones and a sleeping mask.
"I did the album all by myself"
EG: Here are some short questions ;)
The best part of what I do is… Partying and being paid for.
I am obsessed about/with… Eating organic.
Music is… the answer of course.
Your favorite music memory is when… I went to Twilo in New York for the first time in the late nineties. Danny Tenaglia was djing with a Phazon sound system.
My favorite time of day is… Whenever I have my morning coffee (usually not in the morning).
I love it when… I nail the right kick with the right bass.
The most important human trait one should embody is… A good sense of humor.
I am… Trying to enjoy my life.
Marcelo Demarco's 'Bad Behaviour' is already available on Suro Records. Grab your copy here.
Follow Marcelo Demarco: Website I Facebook I Soundcloud I Instagram