Hailing from Munich, Germany, Markus Mehta is a dedicated ambassador for underground dance music and club culture.
Photo Credit: Markus Mehta – Official
 He has been obsessed with electronic sounds since his early years and has always had a strong desire to play, create and share electronic music. He has an open-minded approach to music, which allows him to be versatile in his DJ sets. No two sets are ever the same and his sound can range from deep house to techno, drawing inspiration from cities like Chicago, New York, Detroit, and Berlin.
Markus has played at some of the most prestigious venues in the world, including Berghain and Cocoon. He has also toured across Europe, North America, and Asia, sharing the DJ booth with some of the biggest names in the industry.
He prioritizes quality over quantity when it comes to producing music, carefully selecting each track he releases. One of his most popular tracks to date is 'Chaos Theory' on Kling Klong Records, which received heavy support from Richie Hawtin and Carl Cox. Markus has also released music on labels such as Brise, Under No Illusion, and Subjekt.
Fresh from his contribution to EG's Spotlight Mix Series, we caught up with Markus Mehta to learn more about the drop of his latest single, future plans, and more.
EG: Hi Markus! Welcome to EG. It's a pleasure to have you here with us. How have you been? Where are you based right now?
Markus Mehta: Hello and thank you for having me. It's a pleasure to be with you. I've been doing well and staying focused on my musical endeavors. I'm based in Munich, Germany, which provides a wonderful backdrop for my creative process.
EG: First of all, thank you for your contribution to our EG Spotlight Mix Series! So, what can our fans expect to find on this one? How do you go about crafting DJ mixes?
Markus Mehta: Thank you for the opportunity to be part of the EG Spotlight Mix Series. It's a pleasure to share my latest mix with your audience. I've carefully curated a selection of tracks that embody the essence of my current sound and reflect my passion for electronic music.
Crafting a DJ mix is an art form in itself. It's about creating a seamless flow and taking the listeners on a sonic adventure. I approach it with a meticulous mindset, paying attention to the track selection, energy dynamics, and overall narrative of the mix.
For this particular mix, you can expect a fusion of deep house and techno, with tracks that resonate with both body and soul. My aim is to create an immersive experience, where the music becomes a conduit for emotions and connections on the dancefloor.
I hope that this mix will resonate with the EG community and leave them inspired and eager to explore more of my work.
EG: By the way, congratulations on the release of your new single 'Heartbeat'! What has the initial reception been like?
Markus Mehta: Thank you for your kind words! The reception has been very positive so far. I'm grateful for the support it has received from fellow DJs. Their recognition means a lot to me and serves as a source of inspiration.
It's been a wonderful experience to witness the genuine excitement and energy it brings to the dancefloor when played out. Seeing people connect and groove to the track is a rewarding experience.
I actually included 'Heartbeat' as the closing track in my EG Spotlight mix because I wanted to give everyone a chance to experience the track within the context of the mix.
EG: What's 'Heartbeat' about? What's the inspiration behind this one?
Markus Mehta: 'Heartbeat' holds a deeply personal significance for me. It was during an ultrasound checkup, where we first heard our daughter's heartbeat, that the inspiration for this track took root. The experience was incredibly moving and filled us with anticipation and love.
Upon returning to the studio, I channeled those emotions into the creation of 'Heartbeat'. The groove and melodic elements came together naturally, capturing the essence of that profound moment. It's truly satisfying to see how this track has become a part of our lives, with our daughter now humming along to it. It's a beautiful full-circle experience.
"It was during an ultrasound checkup, where we first heard our daughter's heartbeat, that the inspiration for this track took root"
EG: And 'Heartbeat' is the third release on your own Mehta Audio label, right? How has the process of running a label been so far? Did you feel confident before launching Mehta Audio?
Markus Mehta: Yes, 'Heartbeat' indeed marks the third release under the Mehta Audio label, following the previous releases of 'Wake Up' and 'Clarify'. I'm fortunate to have a great team at Housesession in Stuttgart who handle all the logistics and business aspects, allowing me to focus on the creative and artistic elements.
To be honest, I wouldn't say I felt completely confident before launching Mehta Audio. However, having the freedom to release my own musical concepts and ideas at the right time, without compromising my artistic vision, has been incredibly rewarding. The process has been a lot of fun and extremely gratifying thus far.
EG: Summer season's just around the corner now…Do you have any plans?
Markus Mehta: I'm excited about the upcoming summer season! Recently, I had the opportunity to attend IMS in Ibiza for the first time, and it was a truly positive experience. Connecting with both new and old friends who share the same passion for music has been even more fulfilling after the challenges of the pandemic. This season, I'll be spending an extended period in Spain before heading to the US East Coast later in the summer. Being able to travel again feels amazing!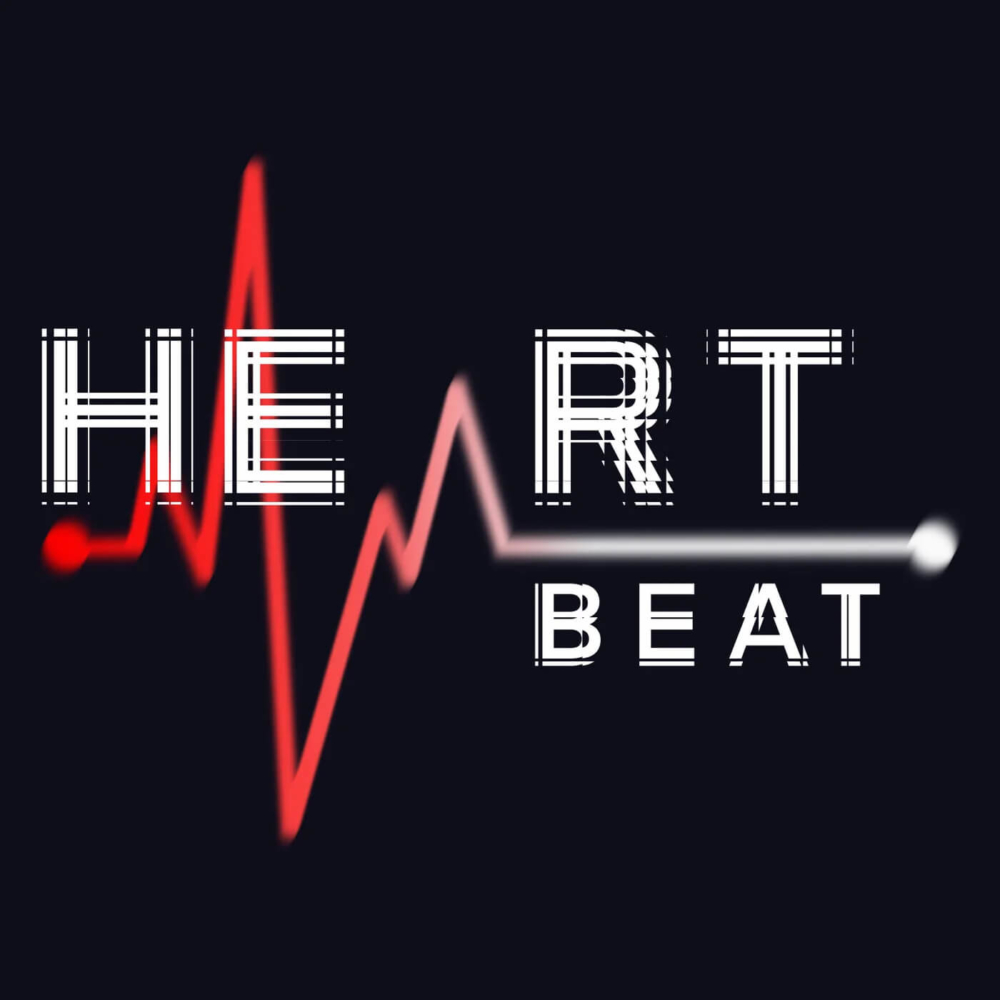 EG: How do you keep entertained when not in the studio? Have you checked out any good movies, series, books, or albums you'd recommend?
Markus Mehta: When I'm not in the studio, I find various ways to stay entertained and inspired. Recently, I've delved into some captivating things that I am happy to share:
Books:
'The Creative Act: A Way of Being' by Rick Rubin: This book provides a profound exploration of the creative process, serving as a generous guide for artists and individuals seeking to tap into their own creative potential.
'The War of Art' by Steven Pressfield: If you struggle with procrastination, especially in the realm of creativity, this book is a must-read.
'The Obstacle Is The Way' by Ryan Holiday: This book draws inspiration from the philosophy of stoicism and offers valuable insights on how to approach and overcome obstacles in life.
TV shows:
'Severance': An intriguing drama series that explores the dark secrets and complexities of a workplace.
'Servant': A psychological thriller that unravels the unsettling secrets surrounding a couple and their mysteriously lifelike doll.
'The Mandalorian': This highly acclaimed series set in the Star Wars universe takes viewers on an epic journey.
'Only Murders In the Building': A delightful and cleverly crafted comedic mystery series, following a group of neighbors who become amateur detectives investigating a murder in their apartment building.
'Shrinking': This is a witty and very well-written grief-comedy that delves into the dynamics of radical honesty and its impact on navigating personal loss.
Movies:
One movie that left a strong impression on me is '14 Peaks: Nothing Is Impossible'. This inspiring documentary follows the incredible journey of Nimsdai Purja, a fearless Nepali mountaineer, as he sets out on a seemingly impossible mission to conquer all 14 of the world's 8,000-meter peaks in a remarkable timeframe of just seven months.
Album:
I'd like to recommend Isolée's new album, 'Resort Island', for its exceptional production quality. The attention to detail and overall craftsmanship of the tracks is remarkable. The album explores the themes of escapism and beauty.
EG: Can you share something about yourself with us that only a few people know about?
Markus Mehta: Sure! One lesser-known fact about me is that I am actually half-Indian. My father was born in New Delhi, India, while my mother is German. This is why my last name, Mehta, is a typical Indian name. I have a strong connection to my Indian heritage and I still have many family members living in India. It's an aspect of my identity that not many people are aware of.
"Having the freedom to release my own musical concepts and ideas at the right time, without compromising my artistic vision, has been incredibly rewarding"
EG: What's next for Markus Mehta? What particular milestones are you looking forwards to this 2023? Where can your fans catch you next?
Markus Mehta: Currently, I have some exciting projects on the horizon. One of them involves collaborating with Roberto Ingram on a new musical conception for the renowned two Michelin-starred restaurant Tantris, its second venture Tantris DNA (holding one Michelin star), and Bar Tantris in Munich. This exciting partnership merges our musical expertise with Tantris Maison Culinaire's world-renowned gastronomic experience, adding an extra layer to their exceptional culinary creations.
During the pandemic, I dedicated a significant amount of time to creating new music, which I'll be releasing gradually on Mehta Audio, as well as other selected labels. I'm excited to share these productions with everyone.
Additionally, I'm considering the possibility of promoting parties again, provided I find the right venue. I feel that the kind of house and techno music I love is currently underrepresented in my hometown, so hosting events would be a fantastic way to bring that energy to the local scene.
Please stay tuned and follow my social media channels to stay updated on my upcoming dates and events.
EG: Thank you so much for your time, Markus! We wish you all the best for the future.
Markus Mehta: It's been great chatting with you! I really appreciate the opportunity. Wishing you all the best for the future too. Take care and goodbye!
Markus Mehta's 'Heartbeat' is out now via Mehta Audio. Purchase your copy here.
Follow Markus Mehta: Spotify | Instagram | Soundcloud | Facebook