Born in Rome, but currently based in the Italian capital of Arts, Florence, Isabella, aka Matisa, has been plugging away at her sound, creating her own energy that is bright, bubbling, and emotional.
With releases on such labels as Optimo Music, On Loop, Biologic Records, and Butter Sessions to date, Matisa has already laid solid foundations for the future. Always looking for other ways to express herself artistically, Matisa gained a masters in Fashion Product Management at Polimoda; one of the top ten fashion institutes in the world. With no boundaries to artistic influence and keeping strong ties to this industry Matisa not only works and collaborates with top brands and talented designers but seamlessly and authentically ties these careers and passions together.
Fresh from her 'Wonder' EP, we chatted with her to discuss her music, inspirations, equality, and others.
EG: Hello Matisa! Welcome to EG. Where are you based right now? How have things been going this year?
Matisa: Hi EG, I am happy to be here, and thanks for having me on for a chat! I am based in Florence but I am always traveling thanks to my gigs. I am working on my next EP and I'm in a very positive moment in my life. This year was my first real year as a DJ, I am finally living my dream: my passion is now my job.
EG: What was your summer like? Do you have any particular highlights?
Matisa: My summer was incredible. I have traveled and played all over Europe. It has been the summer of 'my first times'; first time at DC10, first time at Berghain, first time at Off  Sonar. All 3 gigs were very different but each was such a great experience, each still very visceral. I remember the thrill and excitement of entering DC10 and the magic of the white island of Ibiza. Playing at the Panorama Bar was beyond words, I left my soul in the booth, a truly magical experience, and I hope to come back and take it back with me! Also, Circoloco at Off Sonar was flawless.  It's an insane venue even for such a prestigious promoter. So these were my top three of the year, not to mention I have met so many great artists along the way.
However I have to say all my shows this summer have been great, and that goes out to everyone, the bookers, promoters, and artists, everyone was so special!
EG: By the way, congratulations on your 'Wonder' EP! What can you tell us about the inspiration behind it? We're definitely digging the old-school vibes.
Matisa: Thank you very much! This EP means a lot to me as a producer. I never imagined my music would grab Mall Grab's attention. It's funny as we have yet to meet. We've only connected over my music but I know this will happen soon. I started writing 'Wonder' during a period of a strong change in my life and wanted it to fully represent who I am. I did so much research for this EP; listening to pieces by Mozart and one of my favorite Italian songwriters Franco Battiato but also exploring Jungle, which was totally new for me. It really helped me realize that I could push myself and expand my horizons to push productions to another level. Thus was born 'Wonder' which I feel has a strong sense of expression.
The track names are things I use whilst I get ready to perform, 'Brillantine' on my hair, 'Eyeliner', and 'Lip Plumper' to make me feel like Wonder Woman. I also felt I wanted to highlight these rituals as a female performer in a predominately male sphere.
EG: We also had a chance to listen to your remix for Ghost of Arms's Curse feat TERR. Really dope. How did the collaboration happen?
Matisa: I have always been a fan of TERR and Curses.  I've been listening and playing their music for several years. Jennifer Cardini one day asked me to do this remix and I said yes and started working right away. I created this remix thinking I could play it one day at Berghain. And it was the first place I played it for the first time. Do you believe in destiny? I do!
"It's fun to do a remix, creating my own version of something that already exists!"
EG: What an amazing story.  How do you approach a remix? Let's say compared to an original production…
Matisa: When I received the stems I immediately was struck by the voice of TERR and wanted to keep it in most of the song, just to give it its importance. When I have to do a remix the first thing I do is to see which STEMS have quality, and in this case, they were so great. It's fun to do a remix, creating my own version of something that already exists!
Compared to an original version it is much more fun to work with it because you have a more immediate idea of what to do!
EG: Moving into other subjects, have you been to any festivals recently? If so what was it like and what would you like to see more and less of?
Matisa:  I would like to play at Melt Festival, AVA festival, Glastonbury Festival… To be honest, I want to experience them all. The festival world is full of artistic expression and they are an amazing place to experience it, for example, stage productions like NYC Downlow to the Sleepless stage at Melt, or even the Exit castle in Serbia. People creating amazing spaces! So the list would be endless but I would like to start here… this year I was impressed by the XRDS festival, organized by Brussels' Fuse!, I really liked the location and the lineup, also the design of the stages was great! Shout out to the guys of the Crossroads Festival in Brussels, an amazing crew, I would recommend everyone go next year, Belgium gives some good emotions.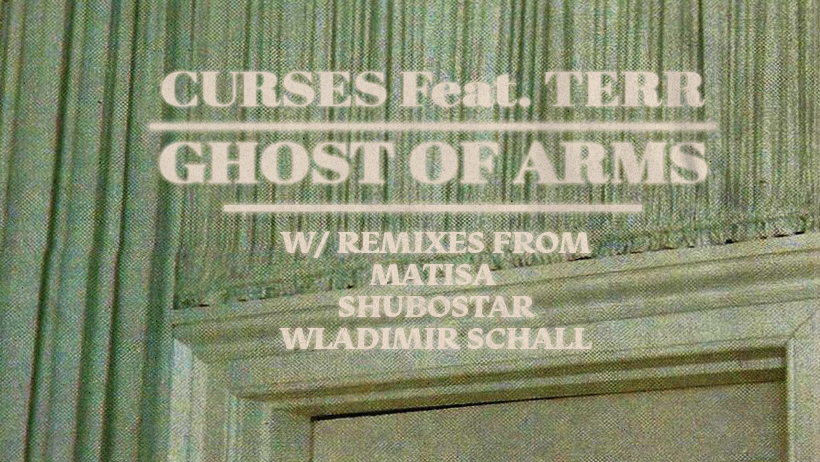 EG: Have you seen any progress in gender equality lately? Taking into account all the reflection time and introspection that people went through during the pandemic.
Matisa: The Covid-19 pandemic represented a sort of backlash with respect to the path of civilian social emancipation of women. However, it would not be correct to say that the inequalities that emerged with particular intensity both during the lockdown and in the subsequent phases are a product of the pandemic, but it is rather the pandemic that has brought to light, exacerbating them, the structural and cultural weaknesses that already characterized the structures of kind of our societies.
'A return to the past': a further amplification of gender inequalities in work, the recovery of more traditional configurations in the division of tasks and gender roles, as well as a regressive spiral on the civil rights front. This is what is happening in my opinion. I hope it's just my perception and not reality.
They are things chosen by them as a provocation. As a woman, it is more difficult to excel in a business where the first are always men.
EG: Are you working on any initiatives to help make equality a norm?
Matisa: I would like to contribute to the construction of a more representative, more inclusive music industry, which takes into account all diversities while respecting everyone and everyone, in which every person feels safe and valued.
Music has always been a means of expressing oneself freely, breaking down stereotypes, fighting inequalities, and building bridges.
"If there has ever been a time when the world needed artists, that time is now. Society needs their radical ideas, their visions, and their perspectives"
EG: What role should artists play in politics and social issues?
Matisa: If there has ever been a time when the world needed artists, that time is now. Society needs their radical ideas, their visions, and their perspectives.
EG: Moving back to music, how do you keep entertained when you're on tour? Any good books, movies, or series you'd recommend?
Matisa: I am a lover of Isabella Santacroce's books, I read and reread them continuously. My favorite is Luminal. I don't know if there are English versions, I have read them all in Italian. A documentary that I can recommend is  Maestro. It transported me to the 70s & 80s in New York. I would have liked to live those moments. The Holy Mountain is my favorite surreal fantasy film; written and produced by Alejandro Jodorowsky who also participated as a set designer and costume designer in the film. It's more than a movie, it's an experience.
EG: What's next for Matisa? What particular milestones are you looking forward to now?
Matisa: I would like to immerse myself in new worlds, and have new experiences to expand my knowledge. New festivals, new clubs, new people, new music.
EG: Thank you so much for your time! We wish you all the best for the future.
Matisa: Thank you for inviting me!
Matisa's 'Wonder' is now available via Steel City Dance Discs. Stream and buy here. 
Follow Matisa:   Instagram | Facebook | Soundcloud