Max von Sternberg's 'Danger' strikes softer chords with two delicate meditations that pay homage to the powerful feeling of interconnectedness electronic music can evoke.
Photo Credit: Max von Sternberg – Official
 'Danger' is an anthemic declaration of love to rave culture. Contemplative pads, a throbbing off-beat bassline, and melancholic stabs roll the credits on strobe-lit nights of togetherness and pure ecstasy.
With '5am', the artist conjures subtly evolving soundscapes that touch the furthest reaches of the soul. Artfully minimal and deeply introspective, the track's soaring arpeggio draws the listener into a vast universe of unadulterated emotion.
'Danger' epitomizes the memories of pure elation we all carry. Gentle, soothing, and powerfully cathartic, Max's third venture on New Tab channels his signature emotionality in its purest form.
EG caught up with Max von Sternberg to learn more about the drop of his new 'Danger' EP, his plans for the summer, and much more.
EG: Hi Max! Welcome to EG. It's a pleasure to have you here with us. How have you been? Where are you right now?
Max von Sternberg: Hello EG, and thank you for having me. Lately, I've been doing well. I've been spending a lot of time in the studio, and with the warmer days arriving, I have a really positive feeling that this summer is going to be great. And to answer your question, I'm currently in Vienna.
EG: First of all, congratulations on the release of your new 'Danger' EP! What has the initial reception for these tracks been like? Have you been able to play these live yet?
Max von Sternberg: Thank you so much! This EP took a slightly different path compared to the other EPs I've worked on. Initially, the track 'Danger' had different vocals and was meant to be a completely different track.
However, as I spent more time working on it, I decided to incorporate the spoken words that give the track its character. Unfortunately, I haven't had the chance to test them live yet, but rest assured, I'll be bringing these tracks to the stage at my next show without a doubt. It's always an exhilarating experience to see how the audience responds to the music in a live setting, and I can't wait to share the energy and excitement with my fans.
EG: What can your fans expect to find on 'Danger'? What was the process like for these tracks?
Max von Sternberg: For me, this track is quite special because it evolved in a way that deviated from the initial plan. This is a situation that many producers might be familiar with. Nevertheless, I'm really happy with how the track turned out and the laid-back vibe it carries. The storytelling aspect of the final result is also something I'm particularly proud of.
"As for inspiration, it can come from a variety of sources, and I'm constantly exploring new ways to create and innovate within my music"
EG: 'Danger' also signals your third outing on New Tab Music. Did you always have the label in mind when creating these? What's your relationship with the label like by now?
Max von Sternberg: Since I'm part of the inner circle at New Tab, I was already focused on producing this EP for them right from the beginning. I was thrilled when we all agreed that these two tracks were a perfect fit for the label, and I'm grateful that the EP found its home there.
EG: It's been a couple of years now since your breakout EP, 'Forgiveness', on Munich's prestigious Musica Autonomica. How has your sound evolved since? What moves you or inspires you these days?
Max von Sternberg: A lot has happened since that day. It's hard for me to assess from my own perspective how much my sound has changed, as I believe the listeners can judge that better. However, I always strive to extract something new from the time I spend working on tracks. As for inspiration, it can come from a variety of sources, and I'm constantly exploring new ways to create and innovate within my music.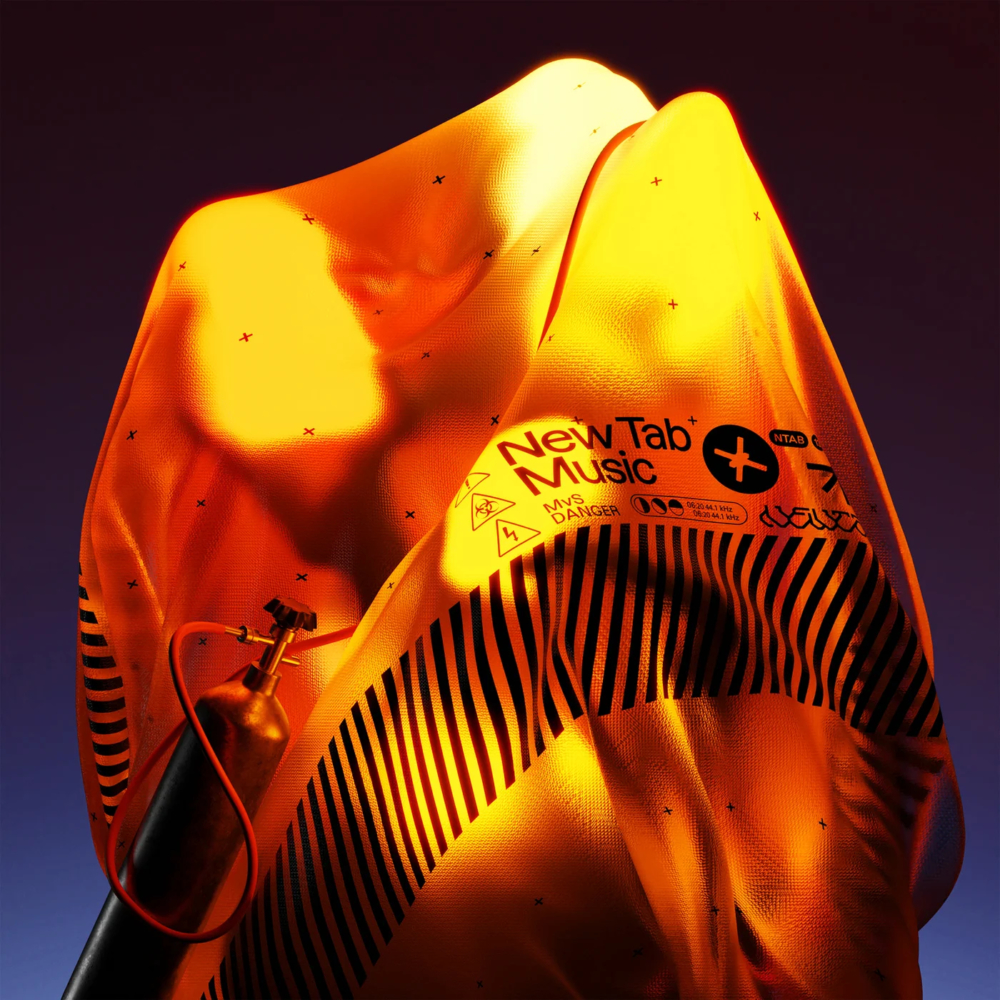 EG: By the way, Summer's here. Any big plans for the season? Aside from the music, are there any particular activities that you're looking forward to?
Max von Sternberg: At the moment, nothing too extravagant is planned. I'll definitely be spending a lot of time working on new projects. However, I'm also excited to enjoy the summer vibes and perhaps take some time off to relax and recharge.
EG: What's next for Max von Sternberg? What particular milestones are you looking forwards to this 2023? Where can your fans catch you next?
Max von Sternberg: Currently, I'm focusing on creating new tracks for the second half of 2023. However, you'll be hearing from me again in August on the New Tab various artist compilation called 'Chrome', where I'll also be featured.
EG: Thank you so much for your time, Max! We wish you all the best for the future.
Max von Sternberg: Thank you very much for the kind wishes and for having me here today. It's been a pleasure talking with you. I am grateful for the support and encouragement from all my fans, and I'm excited to continue my musical journey, exploring new horizons and creating more music. I hope to bring joy and inspiration to listeners around the world. Thank you again, and I wish everyone a bright and prosperous future as well.
Max von Sternberg's 'Danger' is out now via New Tab Music. Purchase your copy here.
 Follow Max von Sternberg: Spotify | Instagram | Soundcloud | Facebook