DJ, producer, and remixer Maxim Lany produces one-of-a-kind, larger-than-life soundscapes that take you on a unique musical journey. In 2019, Armada Music released the Gent-born artist's breakthrough track 'Renaissance'. Championed by leading DJs including Solomun, Kölsch, and Tale Of Us, 'Renaissance' has accumulated more than 3.3 million streams since its release.
His debut album, 'Closer (You're Not Alone)', came to life after huge tracks, like  'People Of The Night', 'Coming', and 'Closer'. Maxim Lany has also performed on many of the world's most prestigious stages, including Tomorrowland's Main Stage, Extrema Outdoor, WeCanDance, Kompass, Dreamfields Mexico, and Sommer Klein.
Ahead of the release of his new single 'Gravity', EG caught up with Maxim Lany to learn more about the release, his 2022, future plans, and more.
EG: Hi Maxim! Welcome to EG. It's a pleasure to have you here with us. How have you been? Where are you based right now?
Maxim Lany: I'm really good actually, thanks for having me. I'm based in Belgium, near my hometown Gent, but I haven't been home so much lately with all the touring :)
EG: First of all, we'd like to thank you for being a part of our EG Podcast Series! What can fans of the series expect to find on yours? Is there a "thread" or concept to how you approach recorded sets?
Maxim Lany: Yes, I have been a fan of the mix series for a long time myself, so I wanted to bring something authentic and decided to record a mix including the tracks and the vibe I have been bringing to my shows these past few weeks and months. So, it's a bit more of an energetic set that reflects the sound of the recent tours.
EG: This has been quite a busy year in terms of releases, but there is a particular one that really caught our attention, which is 'Spectrum', your participation in 'EN:CLOSE – THE SOUND OF THE JANE'. What can you tell us about this particular experience? Had you ever attempted to work on something like this before?
Maxim Lany: I love challenges when it comes to producing music. So, when Nick Bril from The Jane and Armada asked me to be a part of this project, I was super excited. The fact that we got to work with live recorded material from the kitchen itself was even more appealing, as then you get to work on something completely different. They told me I had carte blanche on this, so I went for a faster and a bit more minimal version of my usual work.
EG: Had you ever seen that "connection" between kitchens, chefs, and electronic dance music before? Would you say that art is everywhere and it's a matter of perspective? Or are there some things that just can't be considered art?
Maxim Lany: Definitely, yes. I have always been a food fanatic and I used to curate music at The Jane, so the connection is real. Also, I see DJs all over the world connecting with chefs, so I think it's a natural thing to combine the best of both worlds.
Art is everywhere, yes, whatever gets you inspired for your next work can be considered art in my opinion.
"There are a lot of collaborations, remixes, and new releases coming in the first part of 2023. Expect some really special things to drop soon"
EG: And on your side? Is there a particular favorite release from this year's catalog?
Maxim Lany: I really like the vocal work on 'Trippin' a lot, it has also been a long journey to release that one, and the final mix and master sounds so good, it's always a pleasure to play this one for a full stage.
EG: By the way, congratulations on the upcoming release of 'Gravity' on Armada Music! What's in store here? What can your fans expect to find, musically? What sort of emotions are you looking to channel through your music?
Maxim Lany: Thanks, this one is actually really special, it was first created in the past Covid times and then left aside, as club music wasn't considered a priority anymore. Then, out of the blue, I decided to test the demo version this year at a festival and the clip went viral. I immediately went back to the studio to finish it and record some vocals on top of it.
There are a lot of collaborations, remixes, and new releases coming in the first part of 2023. Expect some really special things to drop soon. Let's say I went further than before into experimenting with music production.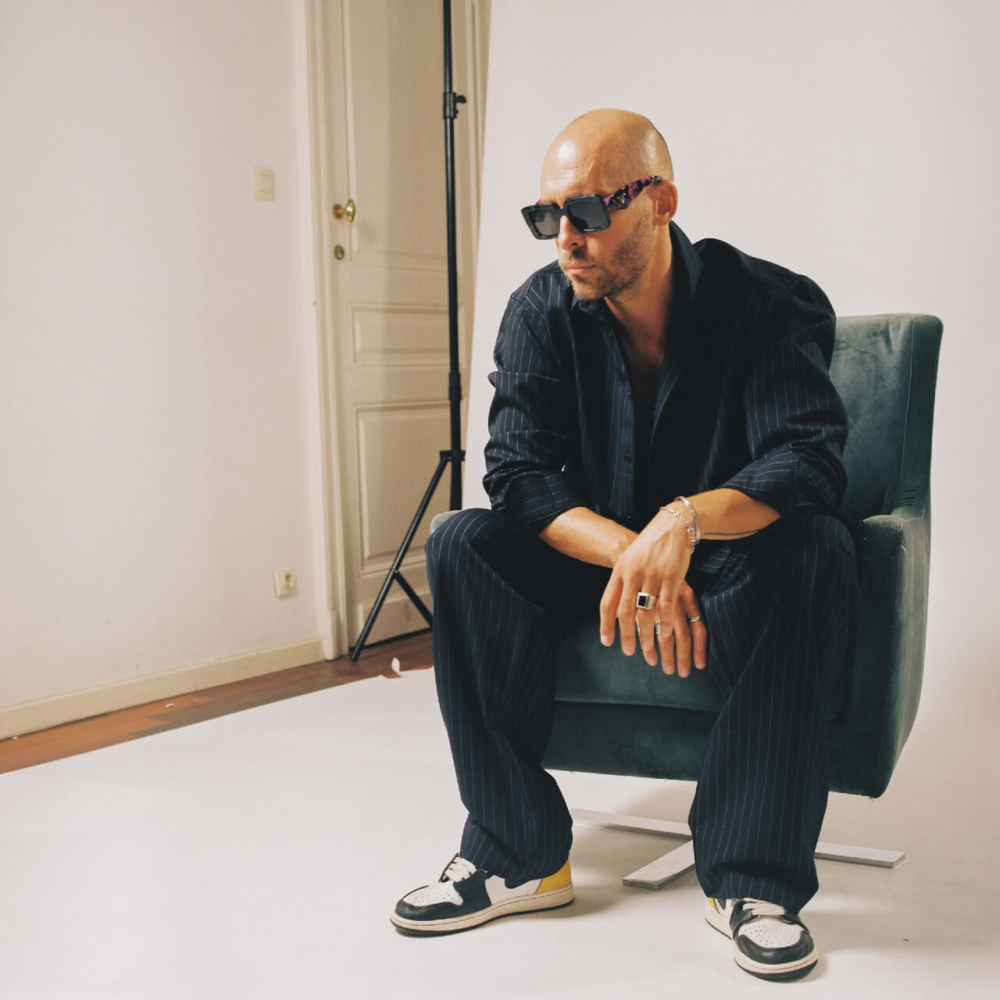 EG: We could say you had your big break back in 2019 with your track 'Renaissance', right? Were there any moments prior to that where you thought "I might not be able to make a living here" or had any doubts about what direction you were going in?
Maxim Lany: Oh yes, I had A LOT of those moments before. Actually, the day before 'Renaissance' was written, I was going to stop and give up. I thought: "why would I even bother again?". But then, the next day, I woke up and said: "what the hell, why give up now!?"
The thing is, when you're in it, you never know how the outcome will be, but if you decide to hang in there and push through, then you get something really special. My advice is to stick to your recipe and follow your gut feeling. It's the best compass in the world. But you have to believe.
EG: What are your thoughts on the current state of the scene? What would you like to see more and less of?
Maxim Lany: We can now definitely say that the scene has changed compared to 2019. That's a fact. For me, change is always good, because you have to adapt and it keeps you sharp, but I know it's not easy at all and it takes a lot of energy to do so.
That being said, it's a challenge now to keep up the pace, that's for sure, and we are more crowded than ever before, but from what I've seen in the past months touring, it's looking good and it's exciting.
"The thing is, when you're in it, you never know how the outcome will be, but if you decide to hang in there and push through, then you get something really special."
EG: How do you keep entertained when not in the studio? Have you checked out any good movies, series, books, or albums you'd recommend?
Maxim Lany: I read a lot, and even more since Covid, so I always travel with two books by my side. 'Ego Is The Enemy' is the one for me now.
Series: I love 'Song Exploder' on Netflix, super interesting for any music lover.
EG: What's next for Maxim Lany? What particular milestones are you looking forwards to now? Where can your fans catch you next?
Maxim Lany: I am now building my new team for next year, working on the launch of my brand called 'Closer' and I will release a crazy amount of music, so that's all good. For myself, I want to keep pushing the boundaries of producing music for and with others, bringing people together with music.
EG: Thank you so much for your time, Maxim! We wish you all the best for the future.
Maxim Lany: Thank YOU and see you on the dance floor.
'Maxim Lany – Gravity' will be released on Armada Electronic Elements this January 6th. Pre-order your copy here.
Follow Maxim Lany: Facebook | SoundCloud | Instagram | Spotify