Minus the Light was born and raised in Turkey. His dedicated passion for music started showing at the age of just 12 years old, when he bought his first guitar and started to regularly visit record shops browsing mostly rock and heavy metal music.
Photo Credit: Ahmed Elgammal
 It wasn't long before he started to discover different genres of music and became part of various bands playing different instruments including bass, electric guitar, and drums. Expressing himself with music was the best way to communicate with people for him and when he discovered the endless creative possibilities of electronic music, something sparked in his heart.
His love for electronic music became the catalyst for his natural progression into the world of electronic music production and he decided to move to Los Angeles. Ever since then, Minus the Light has played at LA's finest clubs, darkest warehouses, and biggest festivals including Coachella. With his mysterious and dreamy sound, Minus the Light is set to create soundscapes that chase perfection.
EG caught up with Minus the Light to learn more about his future Coachella performance, the drop of his new 'This Belief' Remixes EP, future releases, views on the state of the scene, and more.
EG: Hi Omer! Welcome to EG. It's a pleasure to have you here with us. How have you been? Where are you based right now?
Minus the Light: Hi EG! Thanks for having me. I'm born and raised in Turkey, but I've been living in Los Angeles for the last 7 years. Quite a change for me to move to the other side of the world, but I can't complain really!
EG: So, you're set to play at this year's edition of Coachella, congratulations! You must be very excited about this opportunity.
Minus the Light: Definitely! Really looking forward to it. I like how Coachella brings people with different tastes in music together from all around the world and the artists get a chance to present their music to a variety of people. I'll be performing at the Yuma Stage, which is the indoor house & techno stage, but it would be great to see people who like rock or hip hop or anything else other than house & techno appreciate my music and vibe to it.
EG: In fact, you were scheduled to play back in 2020, but the pandemic took that opportunity away. It must have been quite an emotional rollercoaster, right? Did you know you'd have another shot at it?
Minus the Light: I was definitely bummed, but I knew this was a long ride for me and I had to be patient until the world recovered from the pandemic. Really happy to be added to the lineup this year for one of the biggest festivals in the world.
EG: So, what can your fans expect from your performances?
Minus the Light: A lot of original music from Minus the Light! It's a great feeling to see people vibing to your own music and it's the biggest inspiration for me to keep doing what I do. Being an artist can bring a lot of ups and downs but seeing people connect with your music reminds me why I do this and chose this bumpy path in the first place.
"It's a great feeling to see people vibing to your own music and it's the biggest inspiration for me to keep doing what I do"
EG: By the way, congratulations on the release of your 'This Belief' remixes EP! How did these new versions come about? How did you go about selecting the right artist for each release?
Minus the Light: Thanks! Really happy with the release and the initial reaction to it. For this release, I wanted to have a variety of different styles from deep house to breaks to dub, and I basically reached out to a few artists who I really like the styles of, and thankfully, they all did an amazing job with it. It's always great to see the artists you admire take your song and turn it into something else within their own vision. I wanted them to keep the remixes in their style and they all delivered!
EG: Speaking about releases…is there anything you can anticipate on that front for the coming months?
Minus the Light: Yes! I'll have a single out named 'In2u' on April 14th. Just in time for Coachella! It's my take on a popular track and I can't wait to see people's reaction to it at the festival.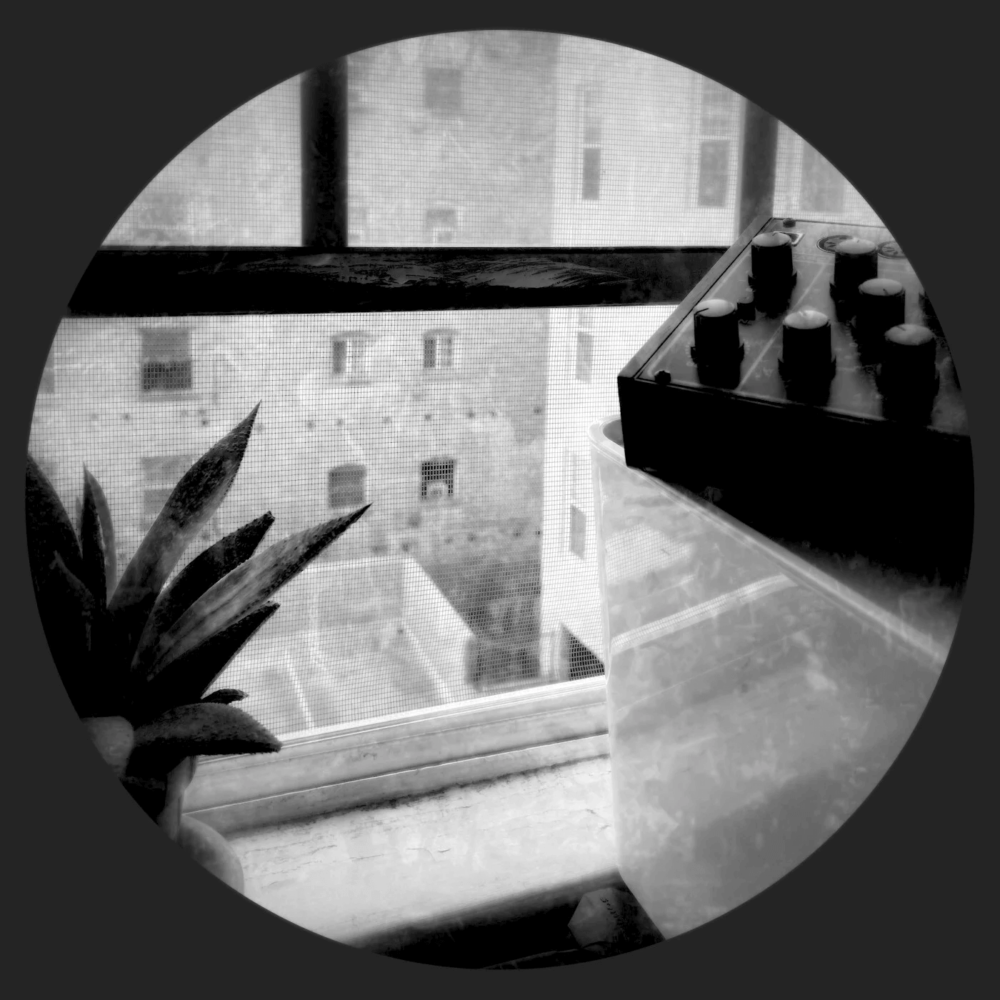 EG: What would you say is our biggest failure as a "scene"? What are some of the biggest problems DJs, producers, and performers come across in their industry?
Minus the Light: I'd say artists who follow trends and be involved in the scene for the looks rather than for the art and love. It creates an over-saturated market with people looking and sounding the same. I like to enter a room and be able to have an idea of who is playing without even seeing the artist. That gives the artist an identity that's unique to them. But with a lot of them copying each other, it's been hard for artists to have an identity because a lot of it is the same thing under a different name. Of course, with technology, it's so easy to make music these days and there's nothing wrong with more people wanting to become DJs or musicians, but I'd like to see more artists pushing boundaries and thinking outside the box.
EG: How do you keep entertained when not in the studio? Have you checked out any good movies, series, books, or albums you'd recommend?
Minus the Light: I listen to music all the time! I have a great record collection which is very near and dear to my heart and I get inspired by different styles. My favorite band is the Beatles and I listen to rock, heavy metal, funk, disco, or anything that sounds good to me really. Record shopping is a lot of fun for me also and I like to discover new record shops around the world when I travel. I find it very refreshing to collect and play vinyl, as everything is too digital these days. It's a totally different feeling when you go to a store, pick a record, bring it home, play it, and put it on the shelf as opposed to downloading a bunch of mp3s in one night. The records have a story that you get reminded of every time you see or play them.
The album that I have on repeat these days is 'Yes – Close to the Edge'. To my point earlier, these guys pushed the boundaries of music in the early 70s and created such unique music that's still relevant today. Who would have thought of making 18-minute-long tracks right after the huge success of the Beatles, who made 2-3 minute-long radio songs? I believe there is a big message in that for today's musicians.
"Of course, with technology, it's so easy to make music these days and there's nothing wrong with more people wanting to become DJs or musicians, but I'd like to see more artists pushing boundaries and thinking outside the box"
EG: Can you tell us something about you that very few people know about?
Minus the Light: I used to ditch school and go to music shops to browse records, music gear, and magazines and try to be on time for the school bus to take me back home. Don't tell my parents!
EG: What's next for Minus the Light? What particular milestones are you looking forward to this 2023? Where can your fans catch you next?
Minus the Light: I have a few other gigs lined up before Coachella, as well as a really big Coachella after-party on April 15th presented by Framework. My next single 'In2u' will be out on April 14th and the full EP later this summer. Really looking forward to connecting with more people with my music this year.
EG: Thank you so much for your time, Omer! We wish you all the best for the future.
Minus the Light: Thanks a lot for having me! It's been great talking to EG. Catch you next time!
Minus the Light's new 'This Belief' Remixes EP is out now via the Minus the Light imprint. Purchase your copy here.
Follow Minus the Light: Spotify | Instagram | Soundcloud | Facebook