Photo Credit: Jet van Gaal HQ
For the past decade, the Amsterdam based Miss Melera has been absorbing the essence behind traditional genres such as deep, tech house and techno and twisting them into a melodic confection that is both fresh, timeless and completely her own.
Ahead of her all day performance at this year's The Soundgarden x Sudbeat ADE 2019 alongside Hernan Cattaneo, Nick Warren, and Dimitri, Miss Melera shares some insight on the event, her productions and her show Colourizon.
Tickets for The Soundgarden x Sudbeat ADE 2019 can be found here.
Electronic Groove: Hello Miss Melera, it's great to have you back at EG. Tell us, how is your summer going so far?
Miss Melera: Thanks for the invite. So far, I've played lovely festivals this summer. Enjoyed playing Katzensprung Festival, Kater Blau Open Air Berlin, The Soundgarden Boat Amsterdam, Komm Schon Alter Festival, and it's not over yet so a lot more to look forward to…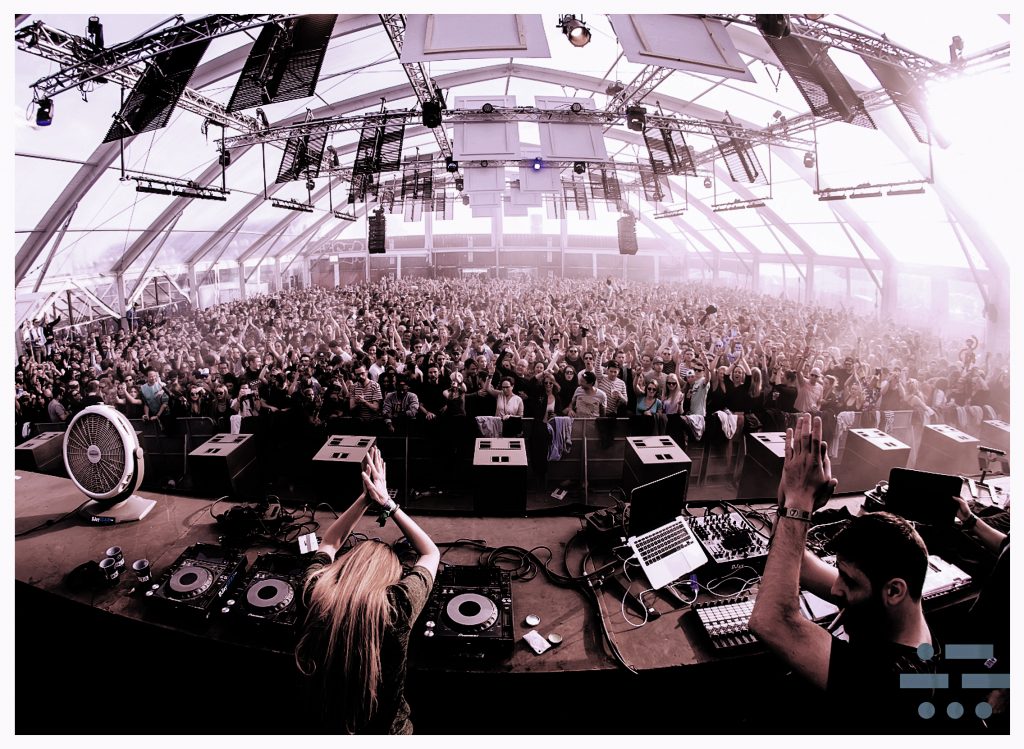 Miss Melera DGTL Festival © Kirsten van Santen HQ
EG: You've been playing a lot of great gigs this year. Has any stood above the rest? And why?
Miss Melera: Fusion Festival in Germany was absolutely a highlight. I played there 4 years ago and I've been to this festival as a visitor since 7 years ago. I've always been a huge fan. The sound system is perfect on every stage (and there are many stages)! The food is super good and it's never more expensive than it should be. The vibe with so many people is amazing. Everyone is taking care of each other while enjoying and sharing moments. This year, many of my friends were there. I had an amazing timeslot at Tanzwüste, which is my favorite stage. It couldn't be better!
Electronic Groove: You will be playing at Sudbeat x Soundgarden ADE 2019 alongside Hernan Cattaneo, Nick Warren, and Dimitri. What are your expectations for this event?  
Miss Melera: This is a day time event on a special location with long sets from every artist. I expect dedicated fans who appreciate this concept. It's almost a pity I can't check the other rooms with Hernan, Nick, and Dimitri because of my own 8-hour set!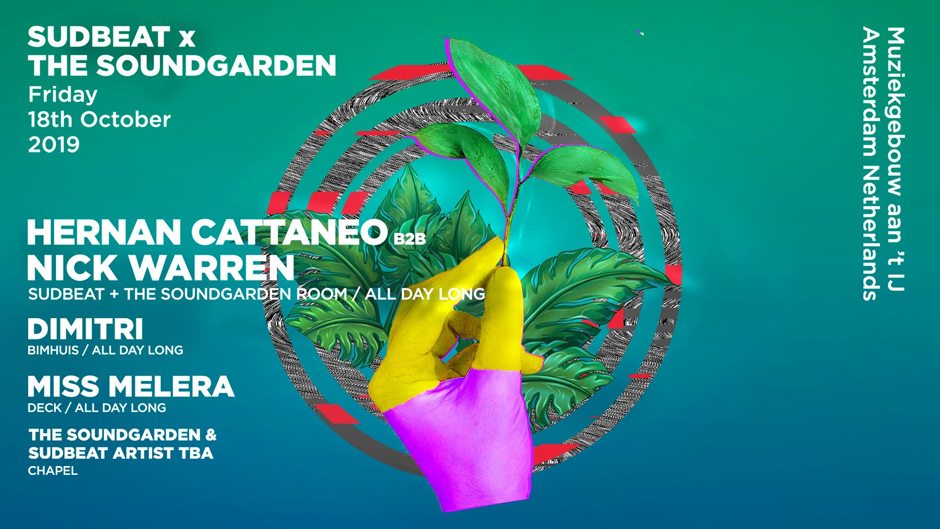 Electronic Groove: What are some of your thoughts about the venue?
Miss Melera: The venue isn't always open for events, so this makes it even more special.  My first time playing at there is back in 2013. It's still a memorable day and when I watch the movies I sometimes can't believe this happened. I get goosebumps all over.
 Electronic Groove: What role do artists like Hernan Cattaneo and Nick Warren play in your career?  Miss Melera: Definitely a lot. The early support they gave my releases has been great. Also, their sets have always been a big inspiration, especially their long sets not to mention their labels and live events. Also, just the way they are. Humble and very close to fans. No attitude and music first.
Electronic Groove: Talking about Hernan and Nick; what do you think is the secret to keep innovating and staying relevant as an artist for so long?  
Miss Melera: First of all, their passion for music. For me personally, I'm sure this is the most important thing for any "success" you're looking for. It's real, honest and they're always steady everywhere they play in the world. They both have successful events like Hernan with Sudbeat and Nick with The Soundgarden. It's truly amazing to see what they bring and they always give the crowd a big smile.
EG: Tell us about Colourizon. How has the show evolved and has it reached your initial expectations?
Miss Melera: It grew from a monthly podcast, a radio show, to events, where I can share my sound and invite artists who I admire the most.
"I've always liked to have two different tracks on the same EP but in the end, they're family and connect"
EG: Your latest EP 'Horizon' came out a few weeks ago on Warung Records. How did you connect with the label?
Miss Melera: Back in 2015 I played at Warung Brazil. It was a dream come true. I will never forget my closing set after Gui Boratto at the Garden. This is how I connected with the label.
EG: What was the inspiration behind the EP?
 Miss Melera: My inspiration for 'Horizon' are the horizons I've experienced during touring. Open and bright with the sun at the end gave me the inspiration for the melodies. 'Hue' is a bit different, it shows my "club horizon". Most importantly is that the tracks I've made will fit in my own DJ sets. Since my first release, I've always liked to have two different tracks on the same EP but in the end, they're family and connect.
EG: Are you working on any new material?
Miss Melera: Of course, work in progress.
EG: A few artists have mentioned that one of the perks of touring is having the possibility to experience worldwide gastronomy. What is your favorite place to enjoy a nice meal? What would you order?
Miss Melera: I remember it like yesterday. Sushi in Tokyo. What an experience!
EG: What are the easiest and hardest part of being Miss Melera?
Miss Melera: The easiest is to be Miss because it's very close to me as a human being. I'm not acting, it's just who I am in life. The hardest part, I've really no idea… I guess keeping the positive things closer in mind because I started this as a hobby and it still feels like that.
EG: Thanks again, and see you at ADE!
Miss Melera: Thank you!
Follow Miss Melera: Website | Facebook | Soundcloud | Instagram