Moreon's craft has been developed before all the social media mayhem that surrounds us today. A vinyl librarian, and perfectionist of a technique and music taste that has been his most appreciated standard for more than 20 years,  Moreon is also the founder of his own vinyl imprint, BUDARE.
Photo Credit: Jovi Acosta
 EG caught up with Moreon to learn more about the release of his 'Intercomunal' EP, his views, and what this year has in store for him.
EG: Hi Moreon! All the best for 2023. It's a pleasure to have you here with us. Where are you based right now? How have things been going this year?
Moreon: Hello guys! Thank you for having me around here. Well, I have been based in Barcelona (Spain) since 2011. Last year was great. I have to be honest, it was very hard at the beginning, getting back in shape with everything related to the music business again (leaving the covid blackout aside), 'cause back then, during that period, I was focused on other personal things apart from the music. However, I still managed to make some new beats during that time.
EG: How was the second part of 2022 for you? Any particular highlights?
Moreon: Yes, I was very happy with some gigs around Barcelona and in America recently. Met some really nice people doing good parties in Boston called Sound Logic, and a new, "literally" underground spot in Detroit with an amazing sound called Orange Room at SPKRBOX. And there was also a night in a new venue here in Barcelona, Les Enfants Brilliants, that night was a blast!
EG: Congratulations on the release of your 'Intercomunal' EP on BUDARE! What has the reception been like?
Moreon: It has been good, I'm very happy with it. It's a release that was planned to come out in 2020, but we all know what happened, so I decided to step back from the gigs, touring, etc. to focus on other personal projects during this time.
I decided to keep the release for a "brighter time". But this also gave me more time to plan everything related to my music in a very "calm" way, I would say. There are some "friends and colleagues" already playing it and the feedback has been very good. I consider that this release has a very "trendless & timeless" sound, so that makes me feel very happy about it.
EG: And this is your first solo outing, right? So what can your fans expect to find on 'Intercomunal'? How would you describe this particular EP?
Moreon: Yes, it's my first solo release since Emidio (Baffa) and I decided to lay down the duo project M&B. In this release, you can expect a bit of the classic M&B sound, of course, but now I've been recently getting a lot of fun going with a faster BPM and making some rhythms that I consider groovier, pounding, but still hypnotic. In the next releases to come, there's tons of influence from the acid techno and funky techno sound from the late 90s and Y2K days, when I just started to rave and collect records. So expect things to get bumpy! ☺
"I consider that this release has a very "trendless & timeless" sound, so that makes me feel very happy about it"
EG: Is there an emotional trigger or concept behind 'Intercomunal'? Do you tell stories through your music? Or do you see them more as emotional expressions?
Moreon: Yes, for example, 'Intercomunal', the lead track of the EP, reminds me a lot of driving at high speed through a highway, specifically the one that goes from my hometown, Barquisimeto, to another town called San Felipe, passing just across the "Sorte Mountain". Why? I don't know really, that place has some weird energy, but this is why it has that name, it is a travel song, maybe.
EG: What is your process in the studio like? Do you have some kind of "blueprint" by now? Inspiration, is it overrated or underrated?
Moreon: Well, actually I have a creative process of brainstorming ideas before hitting the studio. In the last years, this is how I managed to work with a better rhythm and not feeling sometimes that "lost in the studio" feeling.
Listening to lots of music that I already know can inspire me, from different genres or eras, sometimes clashing all this with samples and stuff that I have already made in the studio in the past. All this before hitting the studio to at least make an idea of the track that I'm going to build. Something like this, It's kind of a DJ's work I guess, but from a different perspective.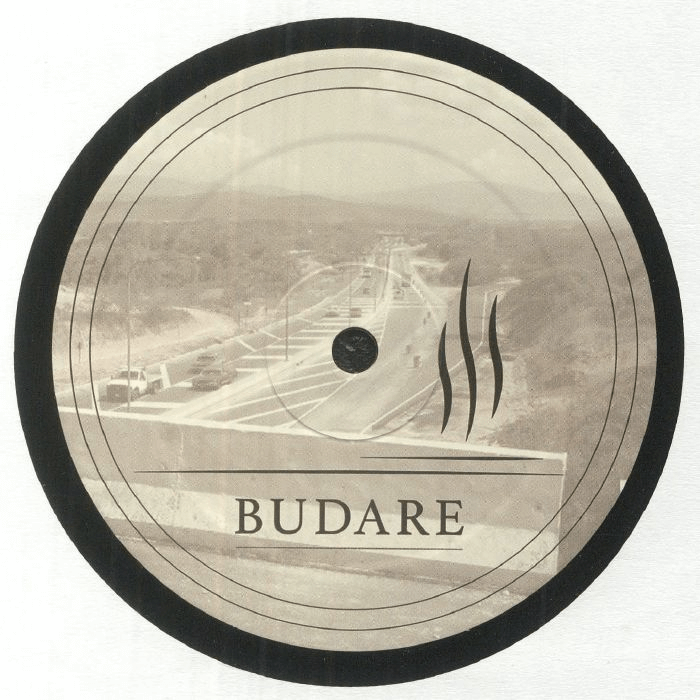 EG: What is running your BUDARE imprint like?
Moreon: Oh, BUDARE is a child that was born some years ago in 2015, thanks to the help of Jimi Disko at the Subwax Shop & Distribution. He gave me the chance to start it, and I will be always very thankful for it.
How it's managed? The only thing that I can say is that, nowadays, it can be a lot of work and investment to maintain a vinyl imprint active all year. In the case of BUDARE, it was always something very natural, and without any pressure. We released the music that we felt was right to release, with no timelines or schedules. Now the upcoming release is the 10th, and it marks a line where I feel very proud of what has been achieved with it. Let's see what the future brings!
EG: Where do you think the sound of techno is going moving forwards?
Moreon: Ugh, tough questions arrive now, (laughter)… Honestly, the good thing here is that I think evolving and moving forward is a natural-born characteristic of techno, it's in its DNA. However, in the last decade or a bit more (sometime after the digitalization of the musical market and the takeover of massive social media), creativity and artistic concepts inside every genre and scene of electronic dance music have been critically affected by the exponential growth of the business side at a global scale.
And this is a very personal and generalized point of view I have to say. But knowing that the expression "Business growth" doesn't sound bad at all in most aspects of our lives, is why I think this "unmeasured growth" isn't positive in this topic, and can lead us to a conversation of multiple pages that can be material for a whole interview based on this question. So let's leave it there for now! ☺
"…Creativity and artistic concepts inside every genre and scene of electronic dance music have been critically affected by the exponential growth of the business side at a global scale"
EG: What are your current thoughts on the state of the scene? What would you like to see more and less of?
Moreon: Ok, the last answer could be directly linked with this one. So, what I would like to see would be less dependence on social media and more on musical content. Sounds utopic, but it is what it is.
I mean, social media can be a good way to promote content and also reach people everywhere. However, popularity in social media is highly corruptible and that's why it should never be even considered as a tool for measuring success or a reference for the quality that an artist can provide in any form. And, unfortunately, that is what we have today at the forefront of our scene. Anyways, as a positive thing, I'm glad all this Covid breakdown has gone and the clubs & events are back.
EG: What's next for Moreon? What new milestones are you looking forward to now?
Moreon: Right now, I'm in a very important part of my life. Becoming a dad, building a family, but also with music ready to be released in the coming future and more projects in the studio to be finished. Tons of new records and music collected back in quarantine to be played. So, for sure, new releases will be coming out, and being active with touring and playing my selection of music around Europe, America, and every place that I am able to reach. That's what makes me happiest.
EG: Thank you so much for your time, Moreon! We wish you all the best for the future.
Moreon: The same to you guys, super appreciated this invitation. My best wishes to the team. Keep up the good work!
Moreon's 'Intercomunal' EP is out now via his own BUDARE imprint. Purchase your copy here.
Follow Moreon: SoundCloud | Instagram | Facebook