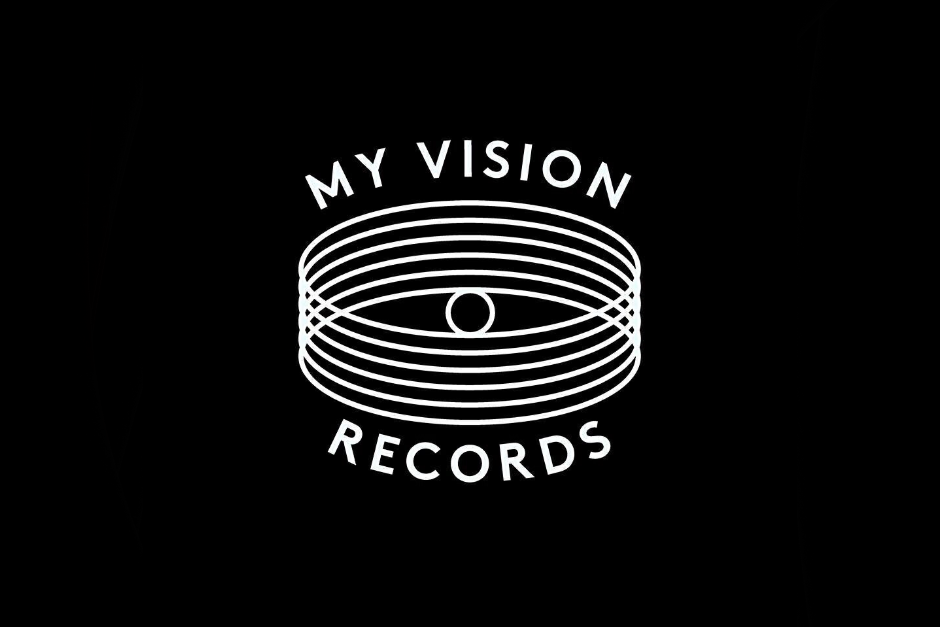 Label Insight: My Vision Records
My Vision Records is French label born in 2016. Their mission is to propagate their vision of quality electronic music. So far they have released ten EP's and one various artists compilation.
We chatted with his founder and manager Sébastien Gazso about their latest release 'Eclipse', that celebrates two years since its launch.
Electronic Groove: Hello! We're excited to know more about My Vision Records anniversary. What's in store for the celebrations?
My Vision Records: Hey Electronic Groove! Hungarian producer James Grow who recently released on Hot Since 82's 'Knee Deep in Sound' label is in charge of our anniversary release. I've been planning this track for a long time and I'm very happy that's finally available, first exclusively on Beatport and in all shops on May 7th. And of course, having guys like David Jach and Thomas Stieler on the remixes is even more exciting.
EG: James Grow delivers the 'Eclipse' EP with David Jach and Thomas Stieler remixes. How was the process to select the track and remixers?
My Vision Records: When I listen to an original track, I have to be convinced from the first minute. That's what happened with Eclipse, it is so intense and well produced.
About the remixers, I know David and I was always a fan of his work. I wanted a really groovy a remix different from the original, and he was  kind enough to accept the job 🙂 Same way with Thomas, a truly talented producer, his remix is really deep and powerful. So we really have 3 different styles on the EP and I really enjoy this kind of music package.
EG: Has the label achieved its original plans?
My Vision Records: Yes, in two years the goal has been reached for me. To release quality music with the support of electronic scene's renowned artists like Maya Jane Coles, Richie Hawtin or Andre Oliva who are constantly believing in our project, despite the young age of the label.
EG: What has been the hardest thing to manage in the label?
My Vision Records: I think the hardest part is the label's visibility. With all social networks, download platforms and the increase of labels on the market, it's sometimes hard to find a place.
EG: What advice can you give to others who are venturing into the label realm?
My Vision Records: Be patient and passionate, results will come!
EG: Can you share with us any plans for the summer season?
My Vision Records: My plan for the upcoming summer is to visit Barcelona during the Off Sonar week. This is the perfect place to have fun, eat well, dance and meet new people working on similar things.
EG: Are there any new releases coming up that we should be aware of?
My Vision Records: After 'Eclipse', we have an EP titled 'Stranger Thing' from VIKTOR aka Ressless, which will include a remix of a girl's duo that I really like and that is rising really fast, they are Black Girl / White Girl. I recommend you their latest EP on Relief, the label from Green Velvet.
Following that one will be an EP with Dubrovnik (UK) & Jacque Saravanté to be out next September. I'm very pleased to announce that one of the remixes, will be done by German maestro Martin Landsky. He's one of my favorite artists and working with him today is still hard to believe. Another remix by Laesh will be included!
An EP with Arno Stolz, owner from Proper Musique, it's on the way. That one includes a remix from Freedom B and Giacomo De Falco. My buddies M.F.S Observatory and DkA will be back soon as well.
I also have an idea of a limited vinyl series for the end of the year, but I will come back to talk about it 🙂
EG: What should anyone do if they would like to share their productions with My Vision Records?
My Vision Records: It's very simple! Send us a message to this email, myvision.rec@gmail.com.
James Grow's 'Eclipse' is available on Beatport. Other stores will be may 7th.
Follow My Vision Records: 
http://www.myvision-records.com
https://www.facebook.com/myvision.records
https://soundcloud.com/myvision-records
https://twitter.com/myvisionrecords