Italian duo Neverdogs are two decades strong into their tenure within the global underground dance music scene. Renowned for their extended feel-good and uplifting sets, full of sensual tones, sultry atmospheres, and upbeat house & techno, Bamboleo Records frontmen Tommy Paone & Marco De Gregorio continue to set a precedent for cutting-edge avant-garde dance cuts.
Their latest release is a standout remix of Maria Angeli's 'Piece Of My Heart'. First released in 2016, it has had some impressive remixes since. The latest rendition of the track sees the duo weave a minimalist style cadence into Maria's breathtaking vocal topline.
EG caught up with Neverdogs to learn more about the release of their new remix, their eventful summer,  their relocation to Lisbon, and more.
EG: Hi Tommy! Hello Marco! Welcome back to EG. It's a pleasure to have you here with us. Where are you based right now? How have you been?
Neverdogs: Hello to all the readers of EG, and thank you for this new interview.
After nearly 15 years based in London, and due to the situation with Brexit in the UK, we decided to relocate to Lisbon, the capital of beautiful Portugal! It's a magic city bursting with art everywhere, full of museums to choose from where you can learn about the country's history, politics, science, and nature. The architecture is fascinating and filled with color. One of its most famous characteristics is the "azulejos"; the ceramic tiles are usually hand painted in light blue that cover some of their building facades. The city is also built on seven hills where you can observe its beautiful skyline from different points. You can also discover it by hopping on one of their typical yellow trams, which take you up, down, and around the city, or by taking a walk where the sea hugs the river – it's just breathtaking!
The quality of life in Lisbon is very high, and the food is excellent! The sun is always shining, and the nightlife is full of parties with all types of different music genres. In fact, a lot of artists are deciding to relocate to Portugal.
Lisbon is the future, and it's giving us a lot of new energy!
EG: Sounds lovely! So, what was your Summer like? What have been some of your highlights?
Neverdogs: This summer has blessed us with a lot of different and exciting emotions, and we are very satisfied with how it turned out.
After investing a lot of time, energy, and work in our music during the difficult times of the pandemic, we've reaped the rewards for having held on.
We traveled a lot this summer between Europe, Canada, the USA, and South America, promoting our Bamboleo format from fabric London. In Ibiza, we've been guests of Music On at Pachá, Music On Day Time at Destino, Solid Grooves at DC10 and Repopulate Mars at Eden. In London, we played for Mr. Afterparty, and in Dubai, for the Ibiza Global Radio Festival.
We think one of the most beautiful clubs in the world we've played at is Lost Beach in Montanita, Ecuador, and we'll always hold deep in our hearts the wonderful experience of playing a six-hour set at Sunwaves 2022 following Joseph Capriati.
EG: Congratulations on the release of your new remix of Maria Angeli's vocal-led 'Piece Of My Heart' on BBR! You must be very excited to share this one. What has the initial reception been like?
Neverdogs: We are satisfied with the feedback we received from our usual circuit of artists, magazines, and radios. They've all been very positive!
EG: So, what can fans of Neverdogs expect to find on this track?
Neverdogs: We chose to remix 'Piece Of My Heart' to show our fans another artistic side to our work, a different genre that touches electronic influences such as trip hop and deep house.
The track is a cross-over radio-friendly remix out of our usual dance floor production and was thought out to reach a wider audience.
"We chose to remix 'Piece Of My Heart' to show our fans another artistic side to our work, a different genre that touches electronic influences such as trip hop and deep house"
EG: What's the technical process when you accept to remix a track?
Neverdogs: We usually accept to work on a remix if we like the track, when it has interesting melodies and a good vocal, we take it into consideration.
In the case of Maria Angeli, it was easy as we've already worked together in the past, and we are already acquainted with her musical quality.
Maria produced and released a beautiful album in 2021, titled 'ANYHOW', from which we then chose the track 'Piece Of My Heart'.
EG: This year makes your 20th year as Neverdogs! Congratulations! This must feel like a monumental feat… Will there be any kind of celebration to commemorate the landmark?
Neverdogs: It would have actually been 22 years, but due to the two years of hiatus from the pandemic, we decided to go with 20.
It's been exciting to celebrate this milestone with a five-date tour, where not only we were followed by our wonderful fans, but also by the precious people who have always been present and that supported us during our artistic journey.
Our party, '20 Years Of Neverdogs' Part I and Part II, has first taken place in fabric London, where we also showcased our remix of 'Piece Of My Heart' for the first time with Maria Angeli singing live.
To follow, we were at Amnesia in Milan, at Circolo Degli Illuminati in Rome, and then finished off in our birth city of Catanzaro, in the south of Italy, where every year we collaborate with DiBeat.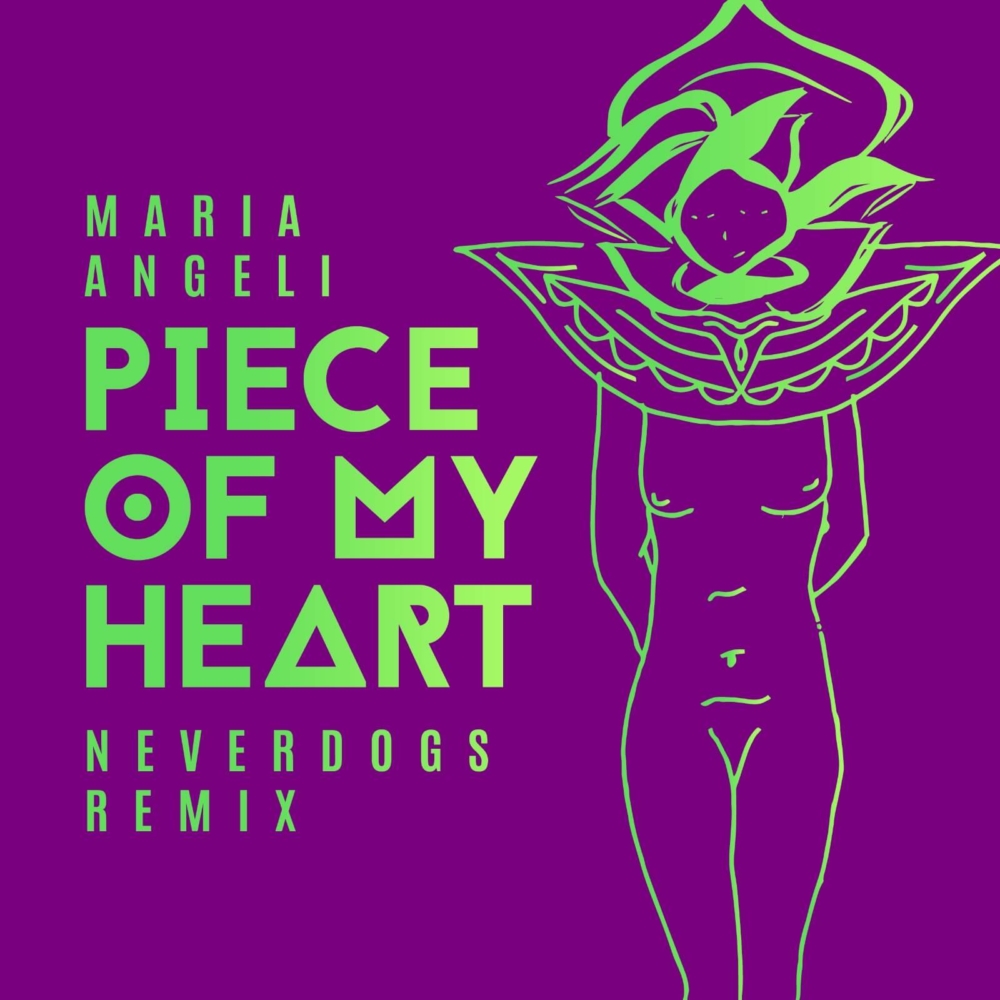 EG: How do you keep entertained when not in the studio? Have you come across any good movies, books, or albums lately?
Tommy: I've always been passionate about art in all of its forms. During my spare time, I paint and listen to classical music, and on the airplane between gigs, I like to write or read books.
Lately, I read again 'Perfume', by Patrick Suskind. Another book I read and that I thoroughly recommend is 'Old Masters', by the Austrian novelist Thomas Bernhard, who writes about the universal triumph of Kitsch in thoughts and art.
I'm not a big fan of Netflix series or contemporary movies, I prefer older or cult movies like 'Once Upon a Time In America' by the great Sergio Leone with the masterpiece music score by Ennio Morricone.
Marco: In my free time, I like to walk around the cities I travel to while gigging, to catch their different and unique smells.
I also learn about the interesting cultures around the world through flavors and the journey of tasting local delicacies.
EG: What does a regular Monday in the life of Neverdogs look like? And a Friday?
Neverdogs: Usually, Monday is our day off! After a long weekend gigging, we need a day to recharge our batteries. A long sleep, some good food with a beautiful sea view, and maybe a good movie in the evening are just perfect!
On Friday we re-start the "bambola", therefore we listen to music for our sets, pack our bags and off we go to the airport for another new adventure!
"It would be better to listen for musical quality and find to be curious about the story of an artist, instead of glorifying people who have made it in the club culture (and not only), just with clicks and likes"
EG: By the way, what are your thoughts on the current state of the scene? What would you like to see more and less of?
Neverdogs: The arrival of social media has changed a lot of things, it has brought us to live in a surreal world where faces and bodies are completely airbrushed through apps, therefore losing all their real personality.
It has affected the music scene in the sense that it's now contaminated by a hoard of "influencers" that, through social media, reach the masses so quickly and easily and create successful fashion trends, which unfortunately have the same short lifespan that leaves a void and nothing to remember.
It would be better to listen for musical quality and find to be curious about the story of an artist, instead of glorifying people who have made it in the club culture (and not only), just with clicks and likes. We need more substance and less superficiality.
I'd like to hear and see more music and work coming from artists' souls who resonate in people's hearts, that stay around for a long time.
EG: What's next for Neverdogs? What particular milestones are you looking forwards to now?
Neverdogs: For the future of Neverdogs, we are continuing our journey promoting our brand around the world and also working towards our next destination, which is having our own Bamboleo summer residency in Ibiza.
EG: Thank you so much for your time, guys! We wish you all the best for the future.
Neverdogs: Thank you for this pleasant interview….see you on the dance floor!
'Maria Angeli – Piece of My Heart (Neverdogs Remix)' is out now via BBR. Purchase your copy here.
Follow Neverdogs:   Facebook |  Soundcloud    |   Instagram   |   Spotify