Legendary British DJ and producer Nick Warren will be auctioning his own personal record collection, acquired over decades as a globe-trotting performer, this March 15th, via Omega Auctions.
'From my days of being Massive Attack's tour DJ to my days at Cream, Twilo, and pretty much every major club in the world, the collection holds not just my dancefloor records but the extensive collection of Avante Garde electronica I have collected. One-off test pressings, the Global Underground classics…they are all here, plus loads more.' says Warren about the items included in the auction.
EG caught up with Nick Warren to learn more about the auction, the records and rarities in the collection, the nostalgia and emotional aspect of letting go, and his plans for the near future.
EG: Hello Nick! It's great to have you here with us today. How have you been? How's Argentina treating you?
Nick Warren: Hey guys, everything is great here in Argentina as usual. We spend the first three months of the year here, working on big events with our local partners which is a lovely way to skip winter in the UK.
EG: So, big moment coming up for you with the auction of your cherished record collection! Must be quite the process for a life-long music fan and collector such as yourself, right?
Nick Warren: Yes, indeed, it was a hard decision to make but definitely the right one. With the pandemic stopping all touring for a long time, it gave me a great opportunity time-wise to get the collection sorted out. Some of the records were at home and others at another address in Bristol, so I got them all together to go through them. Very sadly, a large number of the ones in storage in Bristol were water-damaged, which was heartbreaking, so once I had sorted them all out, I could then go through and record the rare ones and digitize the ones I wanted to keep in that form.
I then had to make the decision of what to do with them. 'Do I put them back into storage once again and perhaps think of moving them on in another ten or fifteen years' time? Or should I bite the bullet and let them go?'. I felt this was a good time to say goodbye to them. Let someone else have as much enjoyment out of them as I have.
I also thought about going through them and keeping the ones I wanted, but that was almost an impossible job, so I decided to move them on lock stock and 2 smoking turntables!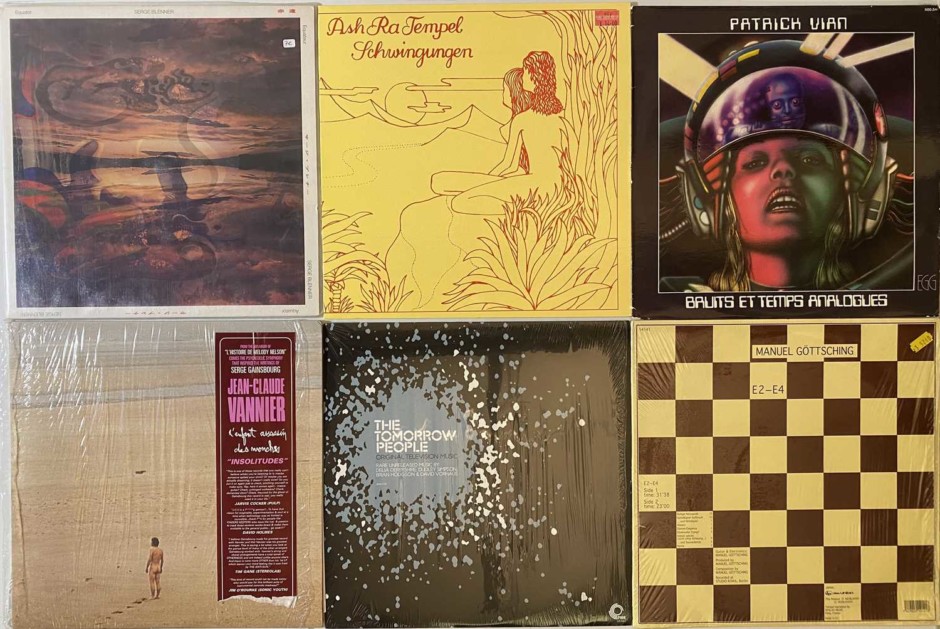 EG: How many records are up for auction?
Nick Warren: To be honest, I don't know the exact figure but it is a lot of vinyl! There are many genres as my taste in music is so eclectic. Lots of rarities and interesting lots, such as Italian movie soundtracks, early 90's Bristol sound, chill out, artists from Massive Attack to Mariah Carey, everything.
EG: How did the collection begin? Would you consider yourself a collector, or has this been an 'occupational hazard' of your growth in your career?
Nick Warren: I was an avid collector of vinyl from around the age of twelve, always spending my money on records instead of toys. My father also had some very cool records and introduced me to electronic pioneers like Jean Michel Jarre and Tangerine Dream.
"I think anyone would admit a hard drive of music will never be like a shelf of records"
EG: It must have been a nostalgic process to sort through all the lots and rediscover your past, right? Are you big on nostalgia and looking back? Or are you just happy to move on? What were your first feelings as you put'em up for sale?
Nick Warren: To be honest, I am happy to move one. Nostalgia can be a one-way street in this business and I always love to hear new and exciting music. A good remix of an underground classic can work if done well, but striving to sound like tracks made twenty or thirty years ago puzzles me.
EG: You grew up as a DJ in an era where the physical format allowed for pieces to be treated as collectibles. Would you say you are as proud of your digital music collection as you might have been once about your physical one?
Nick Warren: I think anyone would admit a hard drive of music will never be like a shelf of records. It is hugely convenient to have the space the records used to take up, and I am sure I will miss them, but it was a very cathartic feeling when they left me. Almost like waving goodbye to your children when they fly the nest.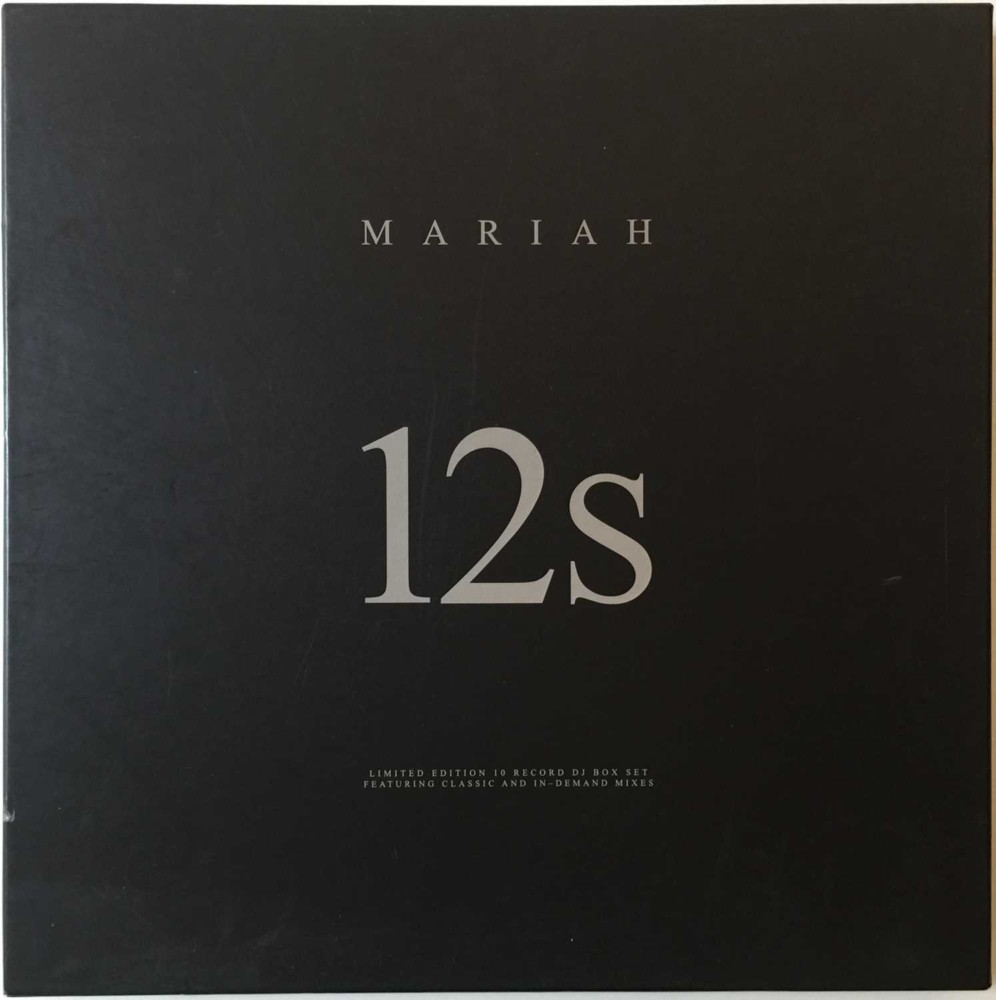 EG: Are there any specific lots that lie closer to your heart?
Nick Warren: The soundtrack and avant-garde lots have some really incredible records in them. The acetates I used to make before digital DJing (they cost 50 pounds each to cut). And the music from my touring days with Massive Attack all hold special memories.
EG: By the way, did you happen to keep any gems for yourself? 
Nick Warren: I have only kept copies of all the records I was the writer or part writer. My solo records, remixes, and of course all the Way Out West records.
"Nostalgia can be a one-way street in this business and I always love to hear new and exciting music"
EG: What else can we expect from Nick Warren & The Soundgarden in the near future? What new milestones are you looking out for in the coming months?
Nick Warren: We have a ton of shows this year with some exciting news coming soon about a USA tour, summer events in Ibiza, and tours around the globe. The label has some sensational music coming this year with our release schedule stepping up to 2 releases a month.
EG: Thank you so much for your time, Nick! We wish you all the best for the future!
Nick Warren: Thanks, and see you soon I hope!
'The Nick Warren Collection' will go on sale this March 15th. You can learn more about the auction and place your bid, here.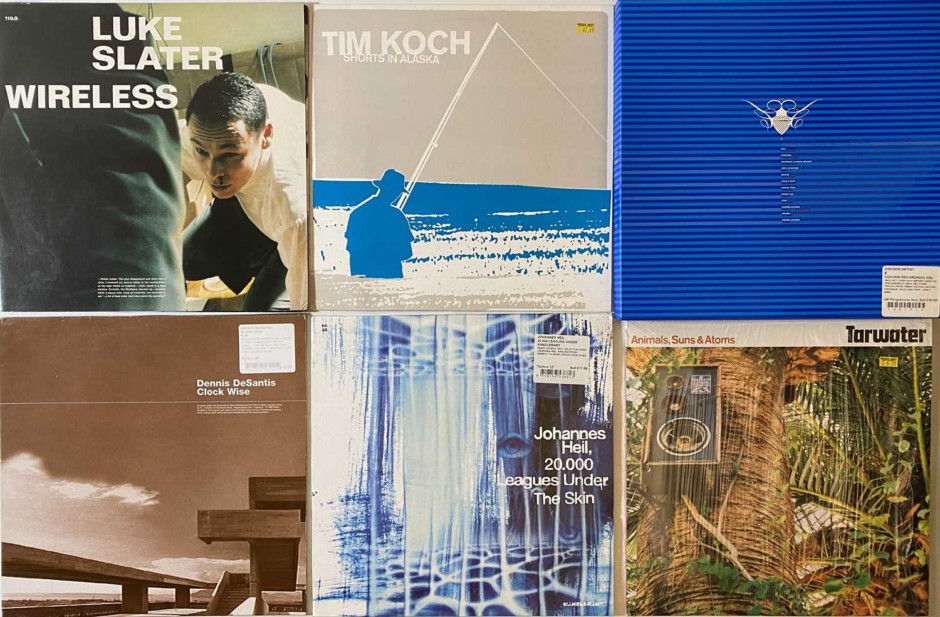 Follow Nick Warren: Website | Facebook | Soundcloud | Mixcloud | Instagram | Spotify