Niki Sadeki is an Iranian-Canadian artist who is currently based in Brooklyn, United States. She first rose to fame as a skilled DJ who had an innate talent for reading the dance floor and mixing skills that allowed her to effortlessly blend genres ranging from melodic techno to organic house.
After establishing herself on the international DJ scene, Niki Sadeki started to produce her own tracks and in 2020 made her first official release. Utilizing her knowledge of what works on the dance floor, her tracks have been an instant success and her back catalog already includes tracks on Kiosk ID, down., and her own record label Quetame.
Now, Niki is kickstarting her year with the release of 'Layers', a deep and melodic EP on Jacob Groening's Kamai Music.
EG caught up with Niki Sadeki to learn more about the release of 'Layers', her Quetame imprint, future endeavors, and more.
EG: Hi Niki! Welcome back to EG. It's always a pleasure to have you here with us. Where are you based right now? How have you been?
Niki Sadeki: Thanks for having me on! I've been busy really setting up my studio here in Brooklyn, and I've been busy working on different projects, and finishing up some tracks. Exciting times!
EG: You've just kicked off your year playing at Papaya Playa Project, right? What was the experience like?
Niki Sadeki: It was a great experience and a super nice way to start the new year in such a beautiful and unique setting. The energy of the crowd was electric, and the atmosphere was lively and festive. The fact that it was New Year's Eve made it even more special, as everyone was in high spirits, ready to celebrate the start of a new year.
EG: So, congratulations on the release of your 'Layers' EP on Kamai Music! What has the initial reception been like?
Niki Sadeki: Thank you! I've received an overwhelming amount of positive feedback and it's been truly heartening to see that the hard work has been well received. I've been humbled by the outpouring of support and I'm thrilled to see that the release has resonated with so many people already!
Of course, with any new venture, there are bound to be a few hiccups, but the overwhelmingly positive response I've received has far exceeded my expectations. It's been a wild ride so far and I couldn't be more grateful for the support and encouragement I've received along the way.
EG: 'Layers' is a rather deep concept for an EP. What's this one all about? Is there a thread or concept uniting all three tracks?
Niki Sadeki: 'Layers' is a personal journey of self-discovery and growth. Each track is a reflection of the human experience, journeying into the complexities and emotions that make us who we are. From the opening track, the EP takes you on a journey of self-reflection and introspection, exploring the depths of the human condition. At the end of the day, it's meant to uplift and inspire, encouraging listeners to embrace their own selves and to find the beauty in their own unique experiences.
"Each track is a reflection of the human experience, journeying into the complexities and emotions that make us who we are"
EG: And musically speaking, what can you fans expect to find on 'Layers'?
Niki Sadeki: Musically speaking, fans can expect to find a dynamic and emotive listening experience on 'Layers'. The EP opens with the track 'Going on to Glory', which sets the tone with a stripped-back groove that builds tantalizing suspense fueled by uplifting pads and techy percussion. The second track, 'March of the Living', delves deeper with deep chords layered with sparkling synths to create a haunting atmosphere nested on a foundation of crisp percussion with fizzing hi-hats. 'One Lane Bridge' takes the listener on a journey with a hypnotic arpeggio blended with metallic percussion and rippling pads that create a sonic soundscape with a cosmic atmosphere that's underpinned by fast-flowing beats, filling the track with uplifting energy. To round it off, El Mundo's remix of 'Going On to Glory' is a refined version that stays true to the original's vibe. Stripping back some of the parts, his version makes more prominent use of the sweeping pads and fluttering melody synth. In summary, fans will find on this EP a journey of emotions and a variety of sounds that will keep you engaged and uplifted.
EG: You're also behind your own Quetame label. How's the imprint doing? Can you anticipate anything on that front?
Niki Sadeki: Being a part of Quetame, has been a valuable and rewarding experience. Of course, there is a lot to take on at times, but throughout the process, I have learned so much. As for the releases thus far, we have the "quality > quantity" approach and we tend to sign artists and tracks we truly like. The frequency of releases is not our main priority, as we care more about the quality of each release. It's a fulfilling way to build a career and make a lasting impact in the music industry together.
The biggest blessing for me, personally, is to be constantly in touch with such tremendous talents of the likes of El Mundo and Zazou. Collaborating with like-minded people who share the same passion for music is just incredible.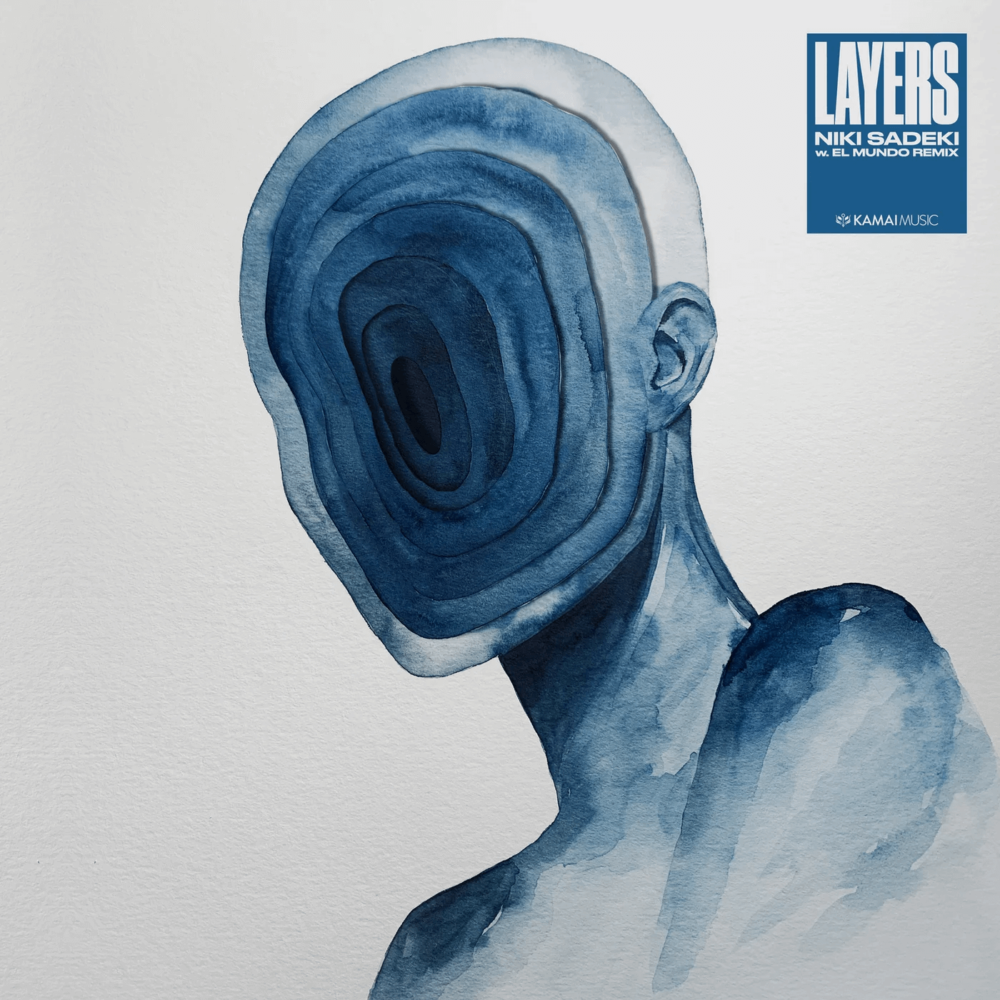 EG: Let's step into the studio for a bit…what does yours look like at the moment? We know every track is different, but do you have some sort of "blueprint" by now to take ideas to finished songs?
Niki Sadeki: I have developed a general workflow or process that I follow when taking ideas to finished tracks. However, I always keep in mind that every track is different and may require a different approach or deviation from my usual workflow. My typical process begins with gathering inspiration and creating a rough sketch of the track using Ableton. I then fine-tune the composition and arrangement, adding and removing elements as needed. Once the foundation of the track is established, I move on to the production phase, which includes tasks like recording, editing, and processing audio. Jotting down notes is super helpful throughout the whole process…if I'd be able to read my own handwriting!
EG: How do you keep entertained when not in the studio? Have you checked out any good movies, series, books, or albums you'd recommend?
Niki Sadeki: I listen to a lot of podcasts and audiobooks. Watching documentaries is also one of my favorite activities. New York is a melting pot of cultures, which makes it a great place to discover a wide variety of music from different parts of the world, from jazz and hip-hop to electronic and experimental music. Exploring the diverse music scene in New York has been an ongoing journey for me ever since I moved here, as there is always something new to discover and be inspired by.
"Collaborating with like-minded people who share the same passion for music is just incredible"
EG: What's next for Niki Sadeki in 2023? Where can your fans catch you next?
Niki Sadeki: As a music producer, I feel like it's going to be a great one musically. With the challenges of the previous years, many artists and musicians have had time to reflect and create new music, and I'm looking forward to hearing the fresh and innovative sounds that they'll bring to the scene. I'm also excited to take on new projects and collaborate with other artists, and I am looking forward to the creative possibilities that this year will bring.
I'm heading to Panama tonight, to be part of the stellar lineup at Radio Venao's event in Panama. I'm also super excited about my debut show next month in Chicago.
And planning to spend most of my time in Europe for some of Spring and the majority of Summer time. I have a couple of festivals locked in so far which I'm ecstatic about.
EG: Thank you so much for your time, Niki! We wish you all the best for the future.
Niki Sadeki: Thank you for your continuous support :)
Niki Sadeki's 'Layers' EP is out now via Kamai Music. Purchase your copy here.
Follow Niki Sadeki: Soundcloud | Facebook | Instagram | Spotify