NIN3S (aka Manu García), based in the United States, is the new alias of one of the most important talents of the last 10 years in the international electronic music scene, UNER. With a classical background including an undergraduate degree in Music Theory & Piano (which he began at the early age of 4), and a Summa Cum Laude graduation in the Art of Mixing from the Berklee College of Music, together with his passion for film scoring and orchestral composition and his love for the art led him to focus on this new project and make a big change in his career in September of 2019, after making his first complete soundtrack for a Polish dramatic film, obtaining since then several international jobs in this new facet.
We catch up with Manu García under his new cloak as NIN3S to learn about the release of his first single 'So Far So Close', the motivations behind this new dawn, and what this newly crafted future holds in store for him.
EG: Hi Manuel! Welcome to EG! It's a true pleasure to have you here! How have things been going this year? How are you doing?
NIN3S: Hi guys! It's a pleasure to talk to you again about my new project! Everything is good here. We have been living two strange years, you know, but for me, it has been very optimal to carry out projects that I had pending, such as this new path as NIN3S and other things that we will discover in due time.
EG: Congratulations on this reinvention as NIN3S! What drove you to this new era?
NIN3S: Thanks a lot. This was an idea that had already been in my mind since 2014, but due to not having a lot of free time, I had not been able to develop it properly. So in September 2019, I decided to end my career as UNER and throw myself into pouring my soul into this project and another that we have not yet revealed. It has been a return to my beginnings, to my soul as a musician and pianist, and the definitive step to break with the previous thing and jump to a new and different stage as well as move away from the sets as DJs to be able to play live, outside of clubs and booths.
Long story short, the decision was a mixture of boredom with what I was doing and nostalgia for my classical background, and the desire to put all my soul into music without having to think about gigs, styles, or fashions.
EG: Is this 'the death' of Uner? How is NIN3S different from anything you've ever done before?
NIN3S: Well … he's not dead because Uner's music will always be there but it is a form of early retirement, hahaha!
As we mentioned before, NIN3S is a concept outside of fashions, tags, styles. An artist thinking to express himself through music without having to think about being on tour every weekend, an artist who does not enter a booth but a theater stage. A new lifestyle that is leading me to compose an album of these characteristics as well as to work on soundtracks for films and even produce my own (we are finishing the first film now). NIN3S is a global artist to produce art and express itself through it, without the limitation of the DJ.
Even the other parallel project that we are carrying out and that no one knows yet, even though it is electronic music, is also moving away from Djing. It is, in short, a change of life, of mentality, and a bet of maturity and tranquility.
"The name, as you can see, focuses on the number "nine" with all its meaning. End and beginning at the same time, dying and being reborn at the same time, perpetual change, returning to the origin but always moving forward"
EG: And how did you settle on this new name, NIN3S? Is there a meaning behind it?
NIN3S: The name, as you can see, focuses on the number "nine" with all its meaning. End and beginning at the same time, dying and being reborn at the same time, perpetual change, returning to the origin but always moving forward. It is a magic number and also unites the antagonistic, the analog with the digital, the natural with the artificial, the mathematical and the divine …
EG: Again, congratulations on the release of 'So Far So Close', your debut single! How does this one feel? Is it the same as when you released your first tracks into the world?
NIN3S: Thanks!!! And yes, absolutely the same feeling that I have with each release, hahaha! Nerves, doubts, emotion, a shrunken stomach, but, above all, HAPPY. Very happy to show the innermost of me on a musical level and also with all the security in the world that people will enjoy it since it is music without pretensions, humble music, and music from the heart.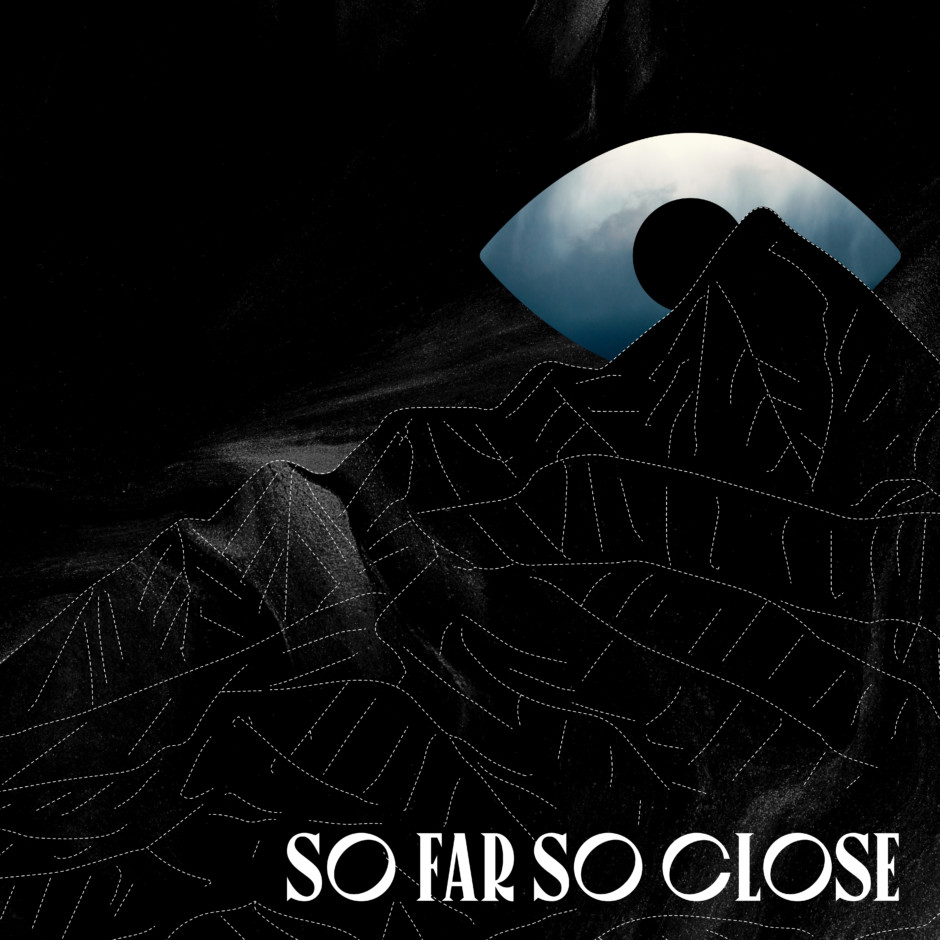 EG: And what can your fans expect on 'So Far So Close'? What is the inspiration behind this one?
NIN3S: 'So Far So Close' unites all those meanings that number 9 has, all so far away but at the same time so close. How close the beginning of the end is, the changes, the perpetual but at the same time passing moments. And everything is influenced by a legend of an entity which reflects these aspects since it is shown whistling a melody, but the further you listen to the sound of it, the closer it is to you. This is NIN3S and 'So Far So Close', and it couldn't have been any other way, it was the last track I wrote for the album and it is the first one we showed. Again NIN3S … the end is the beginning once again.
Follow NIN3S: SoundCloud | Instagram | Facebook | Spotify