Oliver Huntemann's roots can be traced back to early the techno days in Hamburg. Like so many of his colleagues, his route to techno took a tour through electro and rave. His productions have gained him countless admirers including some of the biggest names in the techno circuit, and it wasn't long before he landed a quite interesting partnership with Dubfire.
In 2008 the pair released the awesome 'Dios' which was followed with the release of the 'Elements' series that was critically acclaimed. Now, after a couple of years of 'Elements', the duo comes out with a massive remix pack featuring Joseph Capriati and Julian Jeweil. Here's a short conversation we had with the German producer where we discussed some of his latest works and up coming gigs.

Electronic Groove: In 2008 you started Ideal Audio with Jan Langer, a label that has been releasing vanguard music. How do you feel about the evolution of the label? Are you frequently exploring new trends and artists for the label?
Oliver Huntemann: I've stopped running Ideal Audio a few years ago. For my current label Senso Sounds 2016 it's a pretty busy and promising year. We have lots of strong releases in the pipeline. In September we'll be releasing a new EP from Dubfire and myself called 'Humano', including top remixes by Victor Ruiz, Shaded and Hatzler. My partner in crime Andre Winter returns with a powerful two track EP called 'Argo & Norse'. This will be followed in October by mine and Dubfire's 'Retrospective' LP. In general, I'm not looking for trends, I search for artists who have their own identity and soul in their music.
Electronic Groove: How did you start your working relationship with Dubfire and what was the inspiration behind the 'Elements' series?
Oliver Huntemann: Dubfire contacted me via Myspace. He said that he liked my music and asked if we should do a collaboration. I liked Dubfire's music and liked him very much as a person, so I said yes. We didn't think too much about what we wanted to do. We just wanted to work together, tried it and it worked out. It was all about the flow and we found many similarities and enthusiasm in our work, not only production wise. We had the concepts before we started the productions and even then, they came naturally to our minds. It's something that everyone can understand without a big explanation. Everything we did was easy, not pushed, pressed or forced. There was a pretty clear guideline of doing 4 singles combining 4 Elements: Fuego, Terra, Aire and Aqua.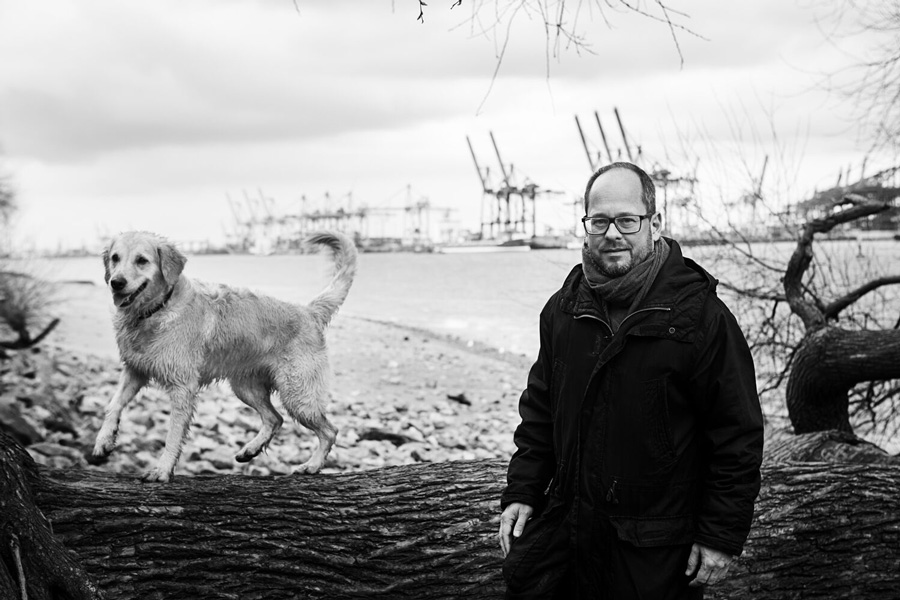 Electronic Groove: There's a couple of new remixes of the 'Elements' series. Where did the idea of doing a retrospective come from?
Oliver Huntemann: When we discussed the idea of bringing a retrospective of our work we recognized that not all of the tracks had remixes. To make the package complete we asked Joseph Capriati and Julian Jeweil to create their interpretations of 'Terra' and 'Fuego'. The result is far beyond our expectations. For weeks now we've sold out on vinyl and the positions #1 and #2 in the Beatport Techno charts are blocked by these two remixes. The perfect teaser of our Retrospective 2008-2016.
Electronic Groove: Can you let us know any new projects you are working on? Are there any new releases?
Oliver Huntemann: Just this week my remix for Matador's 'Drifting' got released on Rufus. Beside that I'm working on a new album and it feels I'm on the right track although I'm far away from being finished with it. I'm expecting to release it in spring 2017.
Electronic Groove: Do you enjoy the latest technology when producing or are you an old school geek with vintage equipment?
Oliver Huntemann: I enjoy both, it's about the balance but I have to admit most of the time I work with Native stuff in my Mac.
Electronic Groove: Any special gig or festival you are looking for this summer?
Oliver Huntemann: I just came back from a crazy ten days in Mexico, Ibiza and Indonesia. I've also been to Bali and in Jakarta at Jenja for the very first time and the energy there blew my mind. Fusion Festival in Germany and Woogie Weekend close to Los Angeles were both incredible. When I look ahead at my NYE gigs at Let Me Eat Cake Festival in Melbourne and Beyond The Valley Festival in Victoria they get me very excited.
Electronic Groove: Have you heard any new producers or acts that have caught your eye?
Oliver Huntemann: I have just signed Julian Wassermann from Munich to my agency, Kontrast Artists. Definitively a young talent with a huge potential. I'm also waiting for some of his music from for my label.
Electronic Groove: What do you like to listen when you're relaxing at home? Can you share a couple of your favorite tunes?
Oliver Huntemann: As I have so much music in my every day life I often just enjoy silence at home, but sometimes I love to switch on my Bose Bluetooth player, start Spotify and just listening to random tracklists with electronica stuff from Chet Faker, Moderat, Flume, etc. while I take a long shower.
Oliver Huntermann will be releasing 'Humano' alongside Dubfire on Senso Sounds on September 2nd.