Option4 is a house music warrior. With releases on Ninja Tune, Nurvous, Club Sweat and more besides, his music packs a significantly bigger punch than your average house cut, incorporating tribal rhythms, intricate melodies and fierce low-end to produce a style that is never short of mesmerizing.
Recently named by US legend MK as one of his producers to watch for the year ahead, tracks like 'Vibe On' and 'Rise Of The Cat Lord' – released by seminal NYC imprint Nurvous and Club Sweat respectively – have made an impression in all the right quarters.
We had the chance to talk with Option4 to celebrate the release of his latest EP, 'Lifeline' on HotBoi Records, plus the North American he is just starting alongside Dirtybird's Worthy.
Electronic Groove: Hey Option4. Congratulations for your new HotBoi Records. What's the label's focus?
Option4: Thanks! I guess mainly just to build a sound that works in America as well as Europe. I feel like there's such a separation between the two and I just want to put out dope records that work everywhere.
EG: The first release was in charge of Will Clarke. Now you follow him with the 'Lifeline' EP. What was the inspiration to produce these tracks?
Option4: I was on tour with Will last year and we were sitting in the hotel. He was showing me records that he had done in the past and I was hell bent on signing it. I just love the acid hook that comes in so much. I pestered him enough and he finally agreed. As far as following it up with 'Lifeline' is concerned – I just felt like I should release a record on my own label. I felt this is one of my stronger records ever and shouldn't go to any other label… The track meant too much to me personally.
EG: This time you worked with Walker & Royce. Are you longtime friends? How did you meet them?
Option4: Oh man…Yeah they're the best. I've known them for years now (that's wild to say, wow! Things have come such a long way)… I met them because I'm the biggest Nervous Records fan ever and they have put out some stuff on there. I booked them for one of my parties like 6 years ago and we stayed friends ever since. It's beautiful to watch their success from afar.
Regarding 'Lifeline' partnership, I had the record written and I just didn't want to screw it up… and Sam (one half of Walker & Royce) is literally one of the smartest engineers I know, so it was really cool to have his ear on it and make it as big as it is :)
EG: Aside from the music, the label has produced a line of club-ready merchandise – including tees, sweats and caps – emblazoned with iconic and irreverent imagery. Who did the design for these items?
Option4: I originally had the idea to throw back to events that happened before social media… like iconic imagery that impacted people before the internet ruined us all… I reached out my friend Ian who was part of this group called "The Bixel Boys". I'd always loved his eye and well, he killed it. Everything was so meaningful, there is literally nothing associated with the HotBOi brand that isn't riddled with secret meanings. It's a BLAST. Nowadays I have a designer by the name of Jerry Chen that helps me piece together my daily visions. I'm very blessed to work with such talented people.
"I just want to put out dope records that work everywhere"
EG: Currently you are in a ten-date tour around the United States. Can you mention some of the cities that you are playing at?
Option4: Oh man it's like have grown so much since the announcement… I think we're on 20 dates now or something but… I'm really pumped to play the 10 shows with Worthy. He's the best. I know for a fact we're very excited to play Chicago this run <3
EG: In most of the dates you are playing alongside one of Dirtybird's main artist, Worthy. Did you invite him to follow you on this special occasion?
Option4: It was more of a mutual idea if I remember correctly. We just like writing records together and have become good friends. Traveling around with Worthy is going to be a BLAST. I literally cannot wait till it starts this weekend in Tahoe!
EG: Tell us about the Miami Music Week showcase. Who are your guests on this date?
Option4: Ohhhhh we got a flame lineup! Will Clarke, Amtrac, Huxley, Josh Butler, Mikey Lion, and a lot more… I can't wait… we have some BIG special guests making appearances as well, it is going to be a great time :)
EG: Definitely will be a great time together. What else is planned on HotBoi Records? Any sneak peek that you can share with our readers?
Option4: OOUUUU I got this amazing record by Huxley coming next with a vocal feature from Dances. It's like this trippy green velvet type jam, excited for everyone to hear it. We have a record coming out once a month for the next 18 months, it is going to be busy.
"Traveling around with Worthy is going to be a blast"
EG: What hobbies do you enjoy apart from music?
Option4: I hate to admit this but I'm the world's biggest video game nerd. I play a lot of NBA Jam.
EG: What other music do you like to listen when chilling and unwinding?
Option4: Low key I listen to Drake like every morning… A lot of rap stuff as well… I can't listen to dance music 24hours a day or else well… I'd die ;)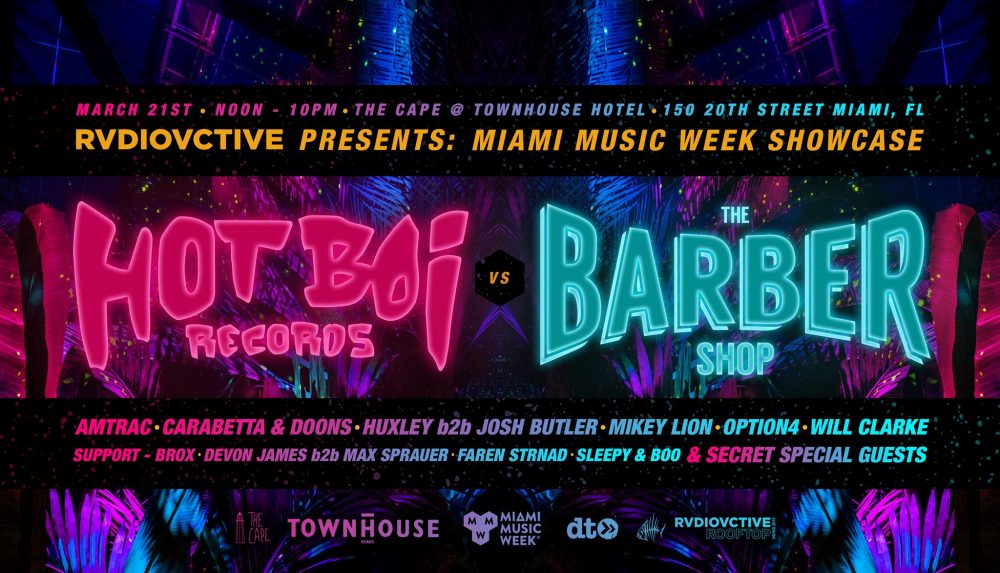 Option4 Tour Dates
MARCH 10 – THE LOFT, TAHOE (B2B Worthy)
MARCH 16 – WONDER BAR, BOSTON
MARCH 17 – SPYBAR, CHICAGO (B2B Worthy)
MARCH 30 – LARMIER LOUNGE, DENVER (B2B Worthy)
APRIL 06 – FOLSOM 1015, SAN FRANCISCO
APRIL 07 – STANDARD ROOFTOP, LA (B2B Worthy)
APRIL 13 – KREMWERK, SEATTLE (B2B Worthy)
APRIL 14 – BANG BANG, SAN DIEGO (B2B Worthy)
APRIL 27 – VENUE TBC
APRIL 28 – WET ELECTRIC FESTIVAL, PHOENIX
Option4's 'Lifelife' is already available. Grab your copy here.
Follow Option4:
https://www.facebook.com/option4music
https://soundcloud.com/option4music
https://twitter.com/option4music