Born and raised in Atlanta Georgia, Paraleven's musical journey dates back over a decade ago. Since then, he's released two stunning bodies of work on fellow producer Lane 8's label and additionally supported on a sold-out North American tour. Over the past year, Paraleven's worked on new music that excited label heads RÜFÜS DU SOL, which resulted in the recent label signing. With the release of his latest single 'Lucid ft. Nathan Ball,' Paraleven is on a mission to captivate the hearts and minds of listeners all over the world and is just getting started for the next exceptional phase of his blossoming career.
Paraleven will be performing at 2022's Art With Me Festival in Miami on November 26th and 27th, 2022. EG caught up with the artist to talk about his upcoming performance, next projects, and more. Grab your tickets for Art With Me Festival Miami here. 
EG: Hi Josh! Welcome to EG. It's a pleasure to have you here with us. Where are you based right now? How have things been going this year?
Paraleven: Thanks for the invite. I am based out of Atlanta. Things have been kind of crazy this past year. I've been doing a lot more traveling, bought a house, and got a dog. Still able to find time for friends and music – so no complaints!
EG: What was your summer like? Any particular highlights?
Paraleven: Summer was great this year. I played my first show in Vegas on the 4th of July weekend at XS. That was wild. Didn't realize I was going to have as many people behind me as there were in front of me. Plus, it was nice to play a DJ set after not doing one for so long. I also got to perform at the Lightning in a Bottle festival. The Woogie Stage is probably one of the best stages I have been to at a festival. Ended up staying for the whole weekend with friends. Had a really cool camp setup. Definitely would go back.
EG: By the way, we are stoked that you are part of this year's edition of Art With Me Miami! What can your fans expect from your show?
Paraleven: Thank you! I love the city of Miami. Had some unforgettable times there and the weather is always good. I have a bunch of unreleased music I will be testing out for Art With Me, so I'm going to experiment with some stuff and get to test out some upcoming tunes.
EG: Are you a fan of anybody else on the roster? Are you looking to catch any set in particular?
Paraleven: Moderat, Elderbrook, SG Lewis, Luttrell and DJ Seinfeld. Definitely most excited to see Moderat for the first time.
"I don't focus too much on the future. I am the kind of person that knows I have already reached the goals I have and am enjoying my time until then"
EG: In other topics, what are your thoughts on the current state of the scene? What would you like to see more and less of?
Paraleven: To be honest, I have been really "heads down" on paying attention to "the scene", I guess. I do think that American listeners are starting to become more knowledgeable about dance music and feel like there is somewhat of a shift in taste. I'm not sure if that is an actual culture shift or just my own personal vantage point from diving deeper into more niche genres. Either way – there are some emerging artists that really do deserve the spotlight and most of it feels organic.
EG: By the way, congratulations on the release of 'Align'! What has the initial reception been like?
Paraleven: 'Align' is a song that really had me going in the studio. I think I finished the song in the span of a couple of days because I couldn't leave it alone. At a certain point, regardless of its overall reception, I am proud of it from a production standpoint. Certain aspects of the song remind me of how complex I can make things without making the mix too crowded. The 'Shadow Work' EP is somewhat of a deviation from what I released on 'Apollo', but I wanted to show a different side of my productions.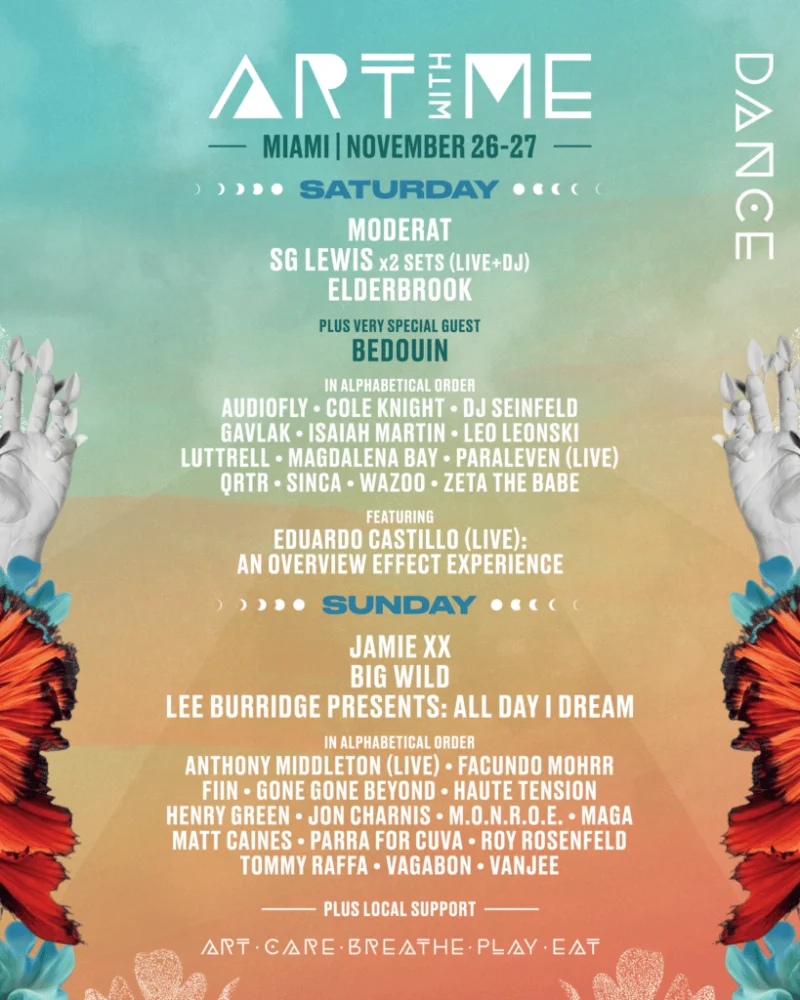 EG: And what can your fans expect to find on this one? Is there a narrative or storyline to your tracks? Or do you view them more as sonic explorations?
Paraleven: When creating music, I do have a basic vision of what I am trying to emulate from a 'feeling' standpoint. 'Align' and the 'Shadow Work' EP was very much an energy-clearing time for me. I think the darker and more intense energy from the music somewhat shows that.
EG: How do you keep entertained when on tour? Any good books, movies, or series you'd recommend?
Paraleven: I'm a huge Atlanta sports fan and there have been a lot of sports on lately. So I had been keeping up with those. I actually don't spend much time watching movies/shows or reading. All that time is spent in the studio.
EG: What's next for Paraleven? What particular milestones are you looking forward to now?
Paraleven: My best work is next. You can count on that. Some exciting stuff is coming in the spring as well. I'll leave it at that! I don't focus too much on the future. I am the kind of person that knows I have already reached the goals I have and am enjoying my time until then.
Paraleven will be performing at Art With Me Festival on November 26th & 27th, 2022, alongside Moderat, Bedouin, Lee Burridge, and many more. Grab your tickets here. 
Follow Paraleven: Soundcloud | Facebook | Twitter | Spotify | Instagram