Peter Makto has been in the scene for over 20 years; first starting as an avid partygoer who would dance for hours on end, then eventually taking over the decks to curate musical journeys that other dancers would love. For him it's not about genres or the latest tracks, it's about the melodies and the transitions that blend together to help you lose track of time, to dissociate with reality. Budapest is home for Peter but he has toured the world playing some of the globe's most renowned venues. He is best known for his long sets, where a story can be told. Music has been his escape and a way to express his emotions in a meaningful way.
It was great to talk to Peter about his approach to DJing, producing, and how meaningful music has been in his life.
You can order Peter's new release 'Balearic Flute on Tale + Tone here.
EG: Hi Peter, it's great to meet you. Let's start from the beginning, how did you get into electronic music?
Peter Makto: Well music really saved my life. When things weren't good at home growing up I would put on a mix and go into my secure bubble. It was a way to detach from everything. I left home at 19 and started working in radio and events, everything music related. I followed my passion and then later on started DJing. I became a DJ from the dance floor. Dance is a kind of meditation for me. I always loved to dance and I still really love to dance. I love the whole experience of getting ready to go out, I like to buy tickets, that starts the excitement. Then you get to the club, talk to people in the line, and then find them on the dance floor or see their faces at the lockers afterwards, it all adds to the fun. When I have some free weekends you can catch me on the dancefloor. I like to find my place there and after 10 hours in one spot, I get so inspired. I just want to dance, no talking, no phones, just totally disconnected. These experiences always had impactful influences on my art.
EG: For those who haven't heard your sets before, what is your DJ style like?
Peter Makto: I love playing and giving people a journey from all genres. I'm always improvising so I never have playlists. I have tracks from '96 until now so I always start somewhere and present many colors and emotions. If I do my job well I can see people crying on the dance floor and couples connected in love, it's beautiful. I love to bring emotions to the dance floor. All of my music and sets are based on house structures because the dry techno structure is not that sexy thing that I like in music. I can't define my sound but it has to have raw energy!
EG: How are you able to improvise so well when so many DJs these days use playlists?
Peter Makto: I learned on vinyl and then that wasn't practical anymore so I switched to CDJs. The key to DJing is you need to already be 10-15 minutes ahead of time in thinking about the next track. You might hear some kicks in a current track or a groove that reminds you of another track, and depending on the mood you go with it. The best and funniest experiences are the ones when I see the new generation enjoying the old tracks and they think it is new. I need to play at least 3 hours for a journey. My sets are never the same, always changing, taking stuff from the early times and bringing in new sounds.
EG: What would be your advice to new DJs?
Peter Makto: The transitions have to be good so focus on that more than the track selection. Keeping the flow is so important. You need to keep the people in the flow so they are happy and forget their problems and disconnect. To drop hits and always keep people's hands in the air is an easy job but empty for me – it's not my style.
"I would like to be a DJ till the last beat of my life"
EG: What is your approach to producing?
Peter Makto: I have an inner drive and I try to push my feelings, mostly my pain into my music. All of my tracks have an emotional story. Music is a way to express myself. I can use electronic music to talk about me. Nowadays the business is all about the hits and everything changing very quickly but I don't care. Every track by me is an episode from my life. Electronic music is my love and my love story. I look at how to make the negative energy and turn it into positive energy. When I can feel my heart beating and I feel excited, that is when I know I am ready to produce something.
During Corona, all the clubs were closed so I had a lot of time to focus on production. I had an unfulfilled love and sadness at that time but it uplifted me to produce so I put more time into each track and it paid off because honestly those tracks were very successful and still they are. The sounds always explain my current state.
EG:  Being a DJ originally, did you want to produce or did you feel pushed to do it?
Peter Makto: I always wanted to do it but didn't until the scene started to change. Earlier the DJs made the producers popular and everybody was happy and the scene was balanced. Lately, when digitalism exploded the DJs were paid well and the producers weren't because anyone could download all the tracks for free. People stopped buying music. So then producers started creating their own labels and then they had to go play music to make money. I had to produce because the whole business changed. DJs also need credibility from their own productions these days. But I am a DJ, I call myself a DJ and a little producer, I would like to be a DJ till the last beat of my life.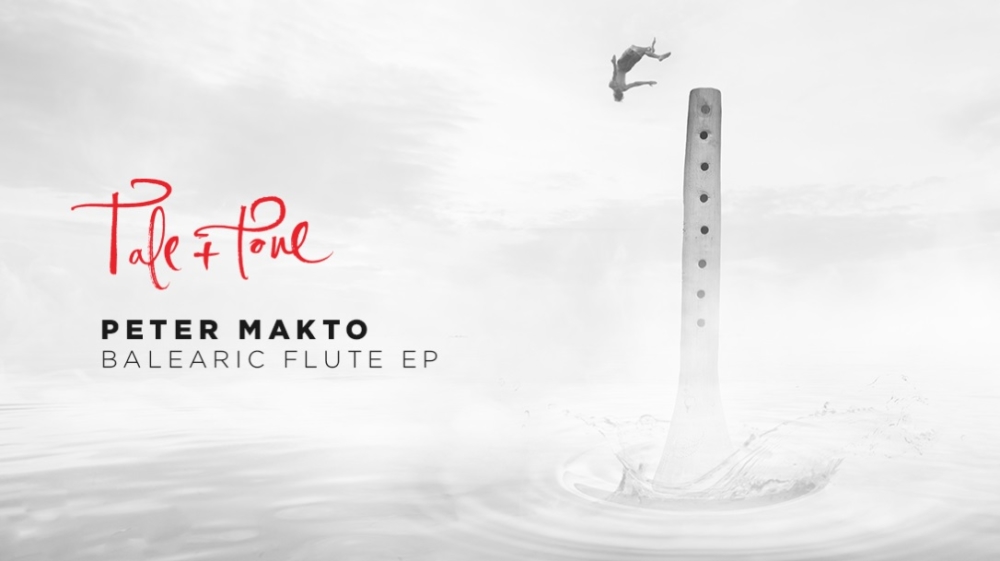 EG:  How else have you seen the scene change over the years?
Peter Makto: Nowadays most sets are like concerts and DJs get burnout from flying all over the place for a 1-2 hour set. So I try to be balanced and can't accept some gigs even if the money is good because I won't enjoy it if it is too short. What I find strange is to see people are going more for the visuals than for the music these days, it's lost its focus. I accept the changes but I find it hard to process when the people are staying in the parties for hours with phones in their hands with zero dancing and just watching the screens. It's weird.
EG: You have several new productions in the works and a release on Tale & Tone, tell us about how they came to be…?
Peter Makto: These tracks are the first results of my inspiration from my time in Ibiza last season. I heard a lot of different sounds from deep to progressive and brought those sounds with my original music taste to these tracks. Ibiza caught me last year. Charged me up and made me happy. It's an honor to see my productions getting to that level and lately I have very promising opportunities with good labels for the future.
Peter Makto's 'Balearic Flute' new  EP is now available via Tale + Tone. Grab your copy here. 
Follow Peter Makto: Website I Facebook I Soundcloud I Instagram I Spotify