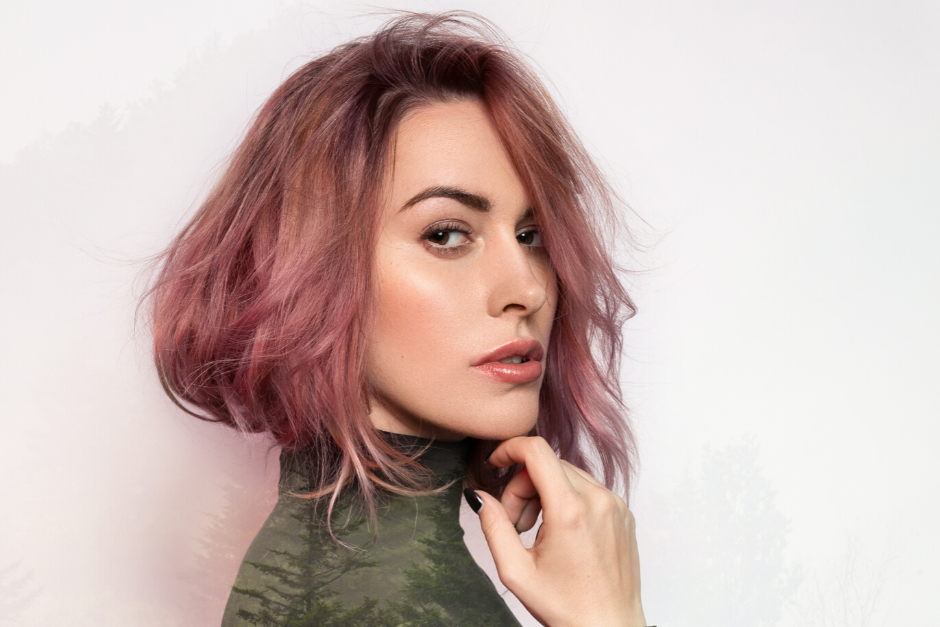 Pretty Pink: "I love to go with the flow and to interact with people in a very dynamic way"
Pretty Pink made her way through the steaming and raging international club zone to manifest her belief into the most intimate basement raves and the biggest festival stages.
She has amply proved her serious talent in the studio as well as behind the decks. Whilst Pretty Pinks DJ sets are very energetic, she also manifests her wandering soul on the producer side. Pretty's own music has provided her with the chance to reveal a kinetic combination of dark, pulsating house and tech-house, driven beats, and natural energetic melodic compositions paired often with her own vocals. Furthermore, she releases regularly on Labels like Suara, Armada Deep, Found Frequencies, Sony, Warner, and Universal.
We had the chance to talk with Pretty Pink about her new release 'Don't Dance' and other musical topics.
Electronic Groove: Hey Pretty Pink, thanks for your time today. Can you mention some of your early memories related to electronic music?
Pretty Pink: Thanks for the invite! My first steps in electronic music as a DJ were in a small region in Germany named the 'Harz' mountains. Over the months the gigs increased and the smaller ones turned into shows in bigger clubs, and later into festivals. During this time I felt the desire to create my own music, which I can also play. And so I became a producer. Since my youth, I am interested in music, art, design and creative processes. I can still remember that I used to work on flyers for discos and clubs after school. So I always had several connections with the music scene and my fascination grew little by little – but steady!
EG: How did you decide to become a full-time DJ?
Pretty Pink: This was actually not a conscious decision. The tasks that arose became more and more because I like to be active and involved in many fields. Besides my studies, it was like a hobby, the work in the studio and the gigs on the weekends. I also had my own label and everything that goes with it like artworks, communications with the distributors, among others. After I finished my studies the decision came by itself to concentrate completely on my music an push it even more.
EG: Related to your DJ sets, do you plan them meticulously?
Pretty Pink: I spend a lot of time searching for new tracks, listening to promos that I receive and always take the feedback from the club back home. However, I don't prepare my sets track by track, but I have a pool of handpicked releases that I always keep updated, filling it regularly with fresh tunes. This includes unreleased songs, from myself or from artists I know. From this pool, I create my sets according to the mood of the evening and the individual situation. I love to go with the flow and to interact with people in a very dynamic way.
EG: You've had a speedy rise in the last years, how do you think you've grown as an artist and as a label owner as well?
Pretty Pink: Above all, it is important to believe in yourself and what you are doing. Ever since I started DJing and later producing music. It is important not to follow any trend or hype but to find your own style. In the end, it takes a lot of work, and of course, a little bit of luck to achieve the goals you set yourself as an artist.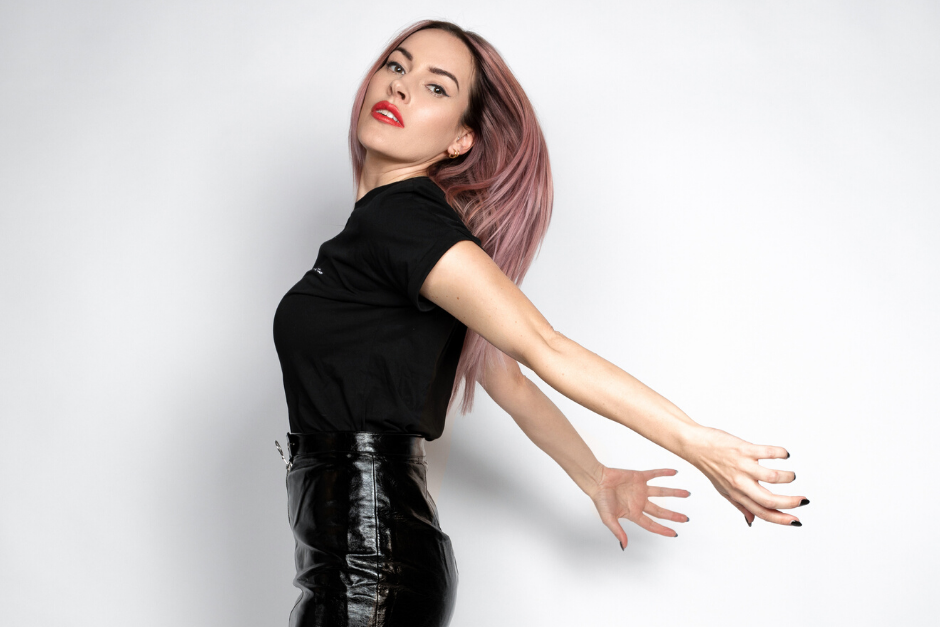 EG: You have a new release out on Found Frequencies. What are the expectations for this release and what's the inspiration behind it?
Pretty Pink: I always try to handle the process of producing with low expectations, to not put extra pressure on myself. When I'm working on a remix or a new track, I often have a first idea of what direction should have. The first sketches are often already made when I am on the road and have an initial idea, then I bring it to the dancefloor to test and move back to the studio again, this loop repeats till I am totally satisfied with the track. That's how I produced my release on Found Frequencies – one special thing was that 'Don't Dance' inspiration was based on my latest Tomorrowland gig in 2019, there I met the singer Marc V and we decided to work together.
EG: Are you currently working on new material?
Pretty Pink: Oh, yes, for sure! I am always on fire in the studio. At the moment, I have releases on Lost Frequencies, Found Frequencies, and on my own label Wanderlust. In addition, there are more releases by other exciting young artists, and my two weekly podcasts and radio show series, 'Deep Woods'. You can find everything on my social media channels or on my Spotify account.
EG: Where does  Wanderlust come from?
Pretty Pink: I always wanted to have my own playground on which I can publish my own tracks and also have all the details, so I can work with more flexibility. However, I simply have additional space for my creative output. But I do not only publish my own productions but also of talented young artists. The name of my label Wanderlust actually comes from the many journeys I have lived and the inspiration and impressions I take with me from my work as a DJ and producer. Because for me the best ideas for new music come from the tours. New input – new output. Our slogan, "Music is like wandering, you always explore nice places & pieces".
EG: How's your agenda looking like in the upcoming months?
Pretty Pink: First, I'm looking forward to the different club gigs I have in the first months of the year, and of course, I'm also excited about the festival season during summer. Among others, I am really looking forward to playing at Tomorrowland in Belgium. I think this is going to be amazing!
Pretty Pink's 'Don't Dance' is now available via Found Frequencies. Grab your copy here.
Follow Pretty Pink: Website | Facebook |  Instagram | Soundcloud | Spotify