Photo Credit: Stéphan Vanhove
A lover of music in all its forms, QUENUM has an established 30-year career and has gained the respect of techno pioneers as well as the following of the younger generation. Fresh off from the drop of his collaborative EP with Mathew Jonson for Shanti Radio, Quenum keeps riding a powerful inspirational wave that will now see him land on the US shores.
EG caught up with Quenum to learn more about the drop of his 'Cyclops' EP, his forthcoming US tour, future releases, his views on the current state of the scene, and more.
EG: Hi Philippe! Welcome to EG. It's a true pleasure to have you here with us. Where are you based right now? How have you been?
Quenum: I am feeling great thank you. I have been living in Geneva for 2 years now, after spending quite a few years in London. Geneva is a very cosmopolitan international city. It is a mix of cultures, where you can hear plenty of languages from all around Europe while keeping the Swiss charm. Of course, there are advantages and disadvantages to each place. I love to run, and I must say, that it really has the best spots for runners. From my place I can run around the lakeside or in the woods, just a few minutes away, that's my paradise. I spend a lot of time at my studio, but I try to meet my friends for a good dinner or simply enjoy a coffee on a café terrasse with them.
EG: Sounds very good. Congratulations on obtaining your O1B Visa and signing with Detroit Premiere Artists! How are you feeling about this? What does this mean for your immediate future?
Quenum: I'm very honored to be part of the Detroit Premiere Artists agency. As a matter of fact, the whole Techno Detroit scene has been a tremendous influence on me throughout my career and I am grateful for that.
I am thrilled to have this opportunity to share my passion and my music with a new audience, as I haven't played on many occasions in the US. This is a great moment to convince this new public and share with them my musical sphere and for that, a tour is really ideal. One of my expectations is that it would be amazing to meet some local DJ/Producers that I esteem, and why not collaborate with them and share quality moments in each city where I will be performing.
EG: This September tour will even see you play alongside Carl Craig and Inner City. You must be very excited. What other surprises are there in store? What cities are you looking forward to the most?
Quenum: It's always a great honor to play alongside legends such as Carl Craig and Inner City. I'm really looking forward to that. At the moment I can't tell you exactly in which city I'm going to play, as it's still in the process of being prepared, I only know that the first date will be in Detroit.
I have played very little in the United States, except for New York where I used to play a lot. I'm looking forward to all cities because they all have a different energy, and I am excited to play and discover new vibes and meet new friends.
EG: By the way, your 'Cyclops' EP with Mathew Jonson is out now. What has the initial reception been like so far?
Quenum: I am delighted with my collaboration with my friend Mathew Jonson for this EP. We received great feedback from some DJs and producers, as well as the public. For the remixes, we asked Tim Green, Volen Sentir & Izhevski, Facundo Mohrr & Valdovinos, Tibi Dabo, and Makebo.  Mathew and I are looking forward to going back to the studio soon. It's always a pleasure to work with him, we're like kids.
"It's always a great honor to play alongside legends such as Carl Craig and Inner City. I'm really looking forward to that"
EG: As you said. The release features an incredible handful of remixes by Makebo, Facundo Mohr & Valdovinos, Volen Sentir & Izhevski, and Tim Green. What are your favorite highlights?
Quenum: They all did an amazing job. Each one of them brought their own touch and we are very happy with the result. There is no favorite, each of them has brought their own touch.
EG: We also know that your next release should be out next month on Reborn, which is bound to be the sister label of Hoomidaas. Quite a special release, right?
Quenum: Yes, that's true! And for that, I collaborated with my old friend and producer Dachshund, who is based in Geneva. We have done many projects in the past and we are always delighted to have the opportunity to work together. I'm really looking forward to this EP because both of us are very happy with the direction we have taken for this project. I won't say more…we're waiting for the release.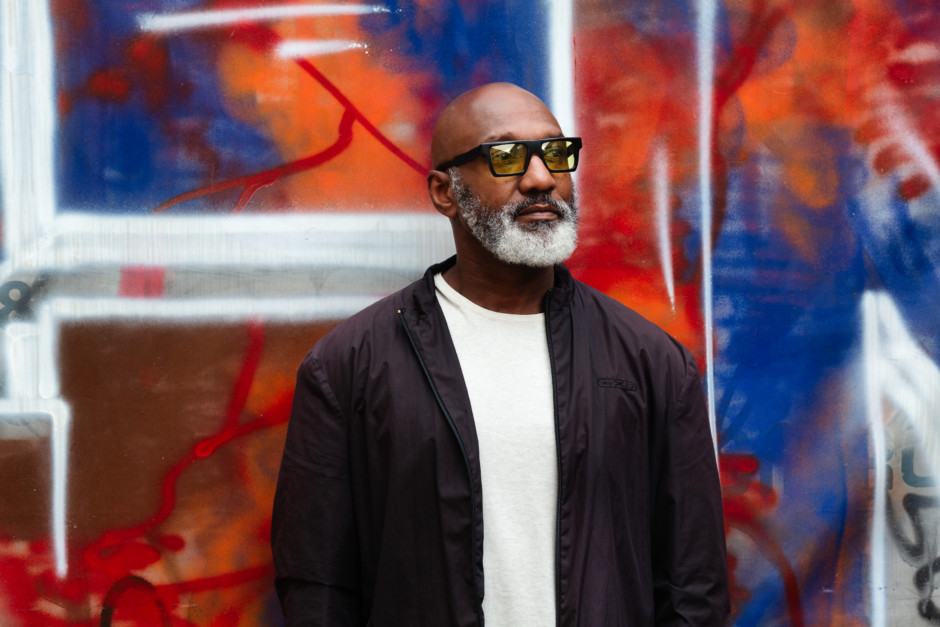 EG: What was the last piece of music you heard before this interview that wasn't composed by you? Would you recommend it?
Quenum: I recommend my friend Ripperton's 'Neptunians Marathon Mix' for Jimi Jules & Jaw's 'Too Young For Me'. I have been listening to it over and over again. It's so beautiful. I highly recommend it. For me, Ripperton is one of the greatest producers.
EG: The pandemic gave us all a chance to slow down and reassess. In the electronic music scene, it even gave us time for some much-needed discussions. What would you like to see more and less of?
Quenum: The covid allowed me to slow down and focus on essential things. I took that time to reflect and enjoy the simple things of life. It also gave me a great opportunity to start new projects and collaborations. I personally would love to see more promoters and festivals take more risks in discovering new DJs and producers on the electronic scene. There is a multitude of talented artists who do not have the chance to be heard because they are not or they don't want to be active on social networks. I would also love to see a less formatted scene, where everyone plays the same thing over and over again, and don't take any more risks to be creative and innovate.
"There is a multitude of talented artists who do not have the chance to be heard because they are not or they don't want to be active on social networks"
EG: What's next for Quenum? What particular milestones are you looking forwards to now?
Quenum: I've been working on my latest album during the pandemic and I hope to see it released soon. I am very proud of the result because I was able to experiment and express my creativity in other musical fields than I usually do.
EG: Thank you so much for your time, Philippe! We wish you all the best for the future.
Quenum: Thank you so much guys, it's always a pleasure to share.
Mathew Jonson & Quenum's 'Cyclops' EP is out now via Shanti Radio. Purchase your copy here.
Follow Quenum: Facebook | Instagram | SoundCloud | Spotify