Whilst some follow trends, others set them. Award-winning music producer and live performer Rodriquez Jr. also known as Olivier Mateu has spent 20 years in the industry, with his vast experience of all genres of electronic music making him the visionary of melodic house and techno he is today. Initially, Mateu made his name under the mentorship of the legendary Laurent Garnier, releasing music on the revered F-Communications label as one half of French electro act The Youngsters. Following this, he gradually honed his style into the dynamic, colorful sound of beauty that can now be regularly found on Mobilee, Anjunadeep, and demanded for remixes of Stephan Bodzin, Booka Shade, Eli & Fur, Steve Bug, Timo Maas, and more.
Drawing inspiration for his live performances from the vintage synthesizers, keyboards, and dusty analog gear of his studio in Paris, Rodriguez Jr. relishes the opportunity to travel the globe and realize his project on stage. In doing so he has amassed a devoted and loyal fan base through the creation of his unique movement.
In light of the release of 'Kilian', his latest EP, we sit down with Rodriguez Jr. to talk about music, inspiration, creative relationships, and the responsibility we have towards our scene.
Electronic Groove: Hi Olivier! It's an absolute delight to have you here with us today. How have you've been doing? How did you transition/cope with this past year?
Rodriguez Jr.: Hey guys it's always a pleasure talking with you….I've been doing great thanks, of course, last year was difficult and atypical, but we've tried to extract the best from it and I actually enjoyed the challenge. For the first time in my career, I had time to face myself and to figure out who I want to be as an artist. Like many of my fellow producer friends, I also had to try and understand how to survive as a musician and continue existing without the ability to tour. I had to answer the question to myself: 'what is my role in society if I'm not onstage?'. I enjoyed a lot of quality time in the studio and with my family and it gave me a level of calm that I had never before experienced and allowed me to become the kind of music producer that I always wanted to be.
Electronic Groove: We've read that you get anxious when not on tour or traveling. Is that true? How did that translate in the studio during that period?
Rodriguez Jr.: Yes it's true. Usually, staying in the same place for more than 2 weeks usually makes me very nervous, but I finally healed this terrible disease. As I mentioned, the confinement translated itself into a lot of studio time and it contributed in helping me dig deeper roots at home and in the studio which helped me tremendously.
Electronic Groove: Recently, for the recording of 'Baobab', you 'reconnected' with a lot of the gear that you used 15-20 years ago. What did you find in there? Have you been working with them again since the release of 'Baobab'?
Rodriguez Jr.: What I found is the complicity of working with equipment that has been with me since the beginning of my career, gear that has always listened to me and that knows me as well as I know it. I see a lot of debate revolving around hardware and differences in sound between clones, plug-ins, and the real things …but we never really address the real question which is 'what relationship do you have with your equipment?', which to me is the actual issue.
Electronic Groove: If you had to look back at those days when you were first getting started as a producer…How has your sound changed over the years? Did you imagine the sound you have today when you first got into music?
Rodriguez Jr.: I think that today I am making the music that, deep inside, I always wanted to make. The years have allowed me to digest the various influences and to translate them into what I might call my sound signature…I'm very proud of that. The passing of time is a necessary ingredient in the distillation of sound. Obviously, I would have never imagined 20 years ago that I would have this sound today, and I'm curious to know what sound I will have 20 years into the future.
"For the first time of my career, I had time to face myself and to figure out who I want to be as an artist"
Electronic Groove: Speaking about today…now you've got your new 'Kilian' EP out on Mobilee. Congratulations! What's this one all about? What inspired the EP?
Rodriguez Jr.: This EP is the final thing recorded in Paris before closing up the studio and moving from Paris to Miami, so I wanted to crystalize a lot of emotions ​and memories. 'Kilian' is my son's name. He was born in the midst of the pandemic like a light in the chaos. He is doubtlessly the most beautiful gift that Paris has ever given us.
Electronic Groove: And this one features 'Au Revoir Paris', another collaboration with Liset Alea. How does the dynamic work between you both? Is there a certain workflow or blueprint in relation to the music/lyrics that you tend to implement?
Rodriguez Jr.: It's very difficult to put words on this collaboration because there are so many organic layers to the creative dynamic between us, it is infused with real life and propelled by a common shared vision, as well as conversations during walks and all the particles of married life that unite. In the end, it makes for less discussion and more creativity.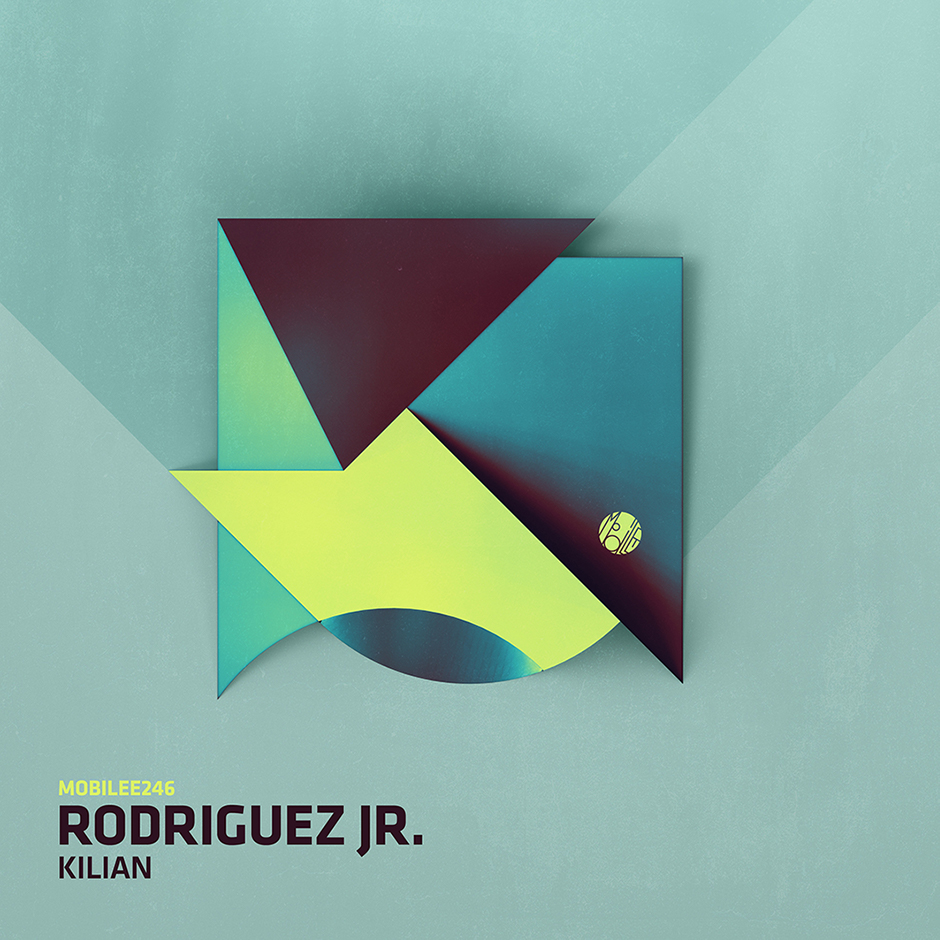 Electronic Groove: Being partners….does that make some things easier in the studio? What are some of the benefits that you experience creative-wise?
Rodriguez Jr.: As I just mentioned, being partners and creative collaborators is ripe with benefits. Everything we experience, listen to, and live, from the good to the bad, becomes a part of our creations.
Electronic Groove: Back to the pandemic and our scene….this time off from the club gave us the opportunity to have some discussions that were a long time coming, such as the disparity in earnings, gender inequality, violence, and more. What's your take on this? What changes do you think must be tackled going forwards?
Rodriguez Jr.: It was time to open these discussions. The real changes always begin from an individual level and each one of us must face the question for ourselves regarding what we can do to improve the situation. The lesson that Nelson Mandela left for us is that we must always try to unite people and bring society together, and ​ it seems to me that unfortunately, some debates have the opposite effect. Our children's education is the key to making a difference in the world, they hold the power.
"It's very difficult to put words on this collaboration because there are so many organic layers to the creative dynamic between us, it is infused with real life and propelled by a common shared vision"
Electronic Groove: What else is there in store for Rodriguez Jr.? What are the next steps now that we're getting to some semblance of 'normality'?
Rodriguez Jr.: I've been working a lot in the studio so of course there's a lot of new material to release. In addition to the current EP, I am also preparing to release a full album, as well as an album in collaboration with Liset Alea. Lots of remixes coming up as well, the next one to be released in for ARGY on Renaissance, and, as nice as it is to be home, I am back on the road touring intensely.
Electronic Groove: Thank you so much for your time Olivier! We hope to see you guys soon!
Rodriguez Jr.: Thank you guys!
Rodriguez Jr.'s 'Kilian' EP is out now via mobilee. Purchase your copy here.
Follow Rodriguez Jr.: Facebook | Instagram | Soundcloud | Spotify