Ruben Karapetyan is a veteran DJ who got his first pair of decks 3 decades back. He has been influenced by the '90s rave movement, as well as top-notch pioneers of the Electronic Music industry. Dubbed as Armenia's Top Electronic export back from the late '90s, Ruben's name gains recognition by the modern electronic music industry after signing with Greek powerhouse Movement Recordings, receiving the remix treatment by Progressive House stalwarts such as Stan Kolev, Emi Galvan, and Matan Caspi.
Focusing on new joint & solo studio projects, Ruben is zooming in on combining traditional sounds of his motherland together with modern electronic beats & pieces, as well as remixing legendary musicians & electronic music producers. Until the global pandemic becomes a thing of the past, he remains focused on his studio projects with plans for post-covid DJ tours to take place soon.
We caught up with Ruben Karapetyan about his new 'Never Again' release via Movement Recordings, how he describes his sound, and plans for the upcoming months.
Electronic Groove: Hi Ruben! We're very happy to have you here with us. How have you've been doing? Where are you based right now? What's the situation looking like over there?
Ruben Karapetyan: Hey Electronic Groove family, it's a pleasure, and thank you for having me. I've been doing great and it's been an amazing year so far. I am based out of Los Angeles, California. Overall, things were looking promising for a moment but in the past month or so Covid cases have been on the rise. There is a possibility of a lockdown if things continue to get worse. Hopefully, this will not be the case, and soon will go back to being normal again.
Electronic Groove: Welcome back, by the way! We know is been less than a year since your swift return to production, having stepped away for almost a decade. What was it that made you take a step back? When did you get the itch to get back? Were you excited about what could happen?
Ruben Karapetyan: Thank you, it's amazing being back. Truth be told I really missed it. I took a break for exactly 13 years. The reason behind my decision to step away was to spend time with my family and my newly born son, Karo.
At the time, I was always touring, running my record store, doing desert parties, and managing a record label, which did not leave me with much time for anything else. In 2006, when my son was born I chose to make changes in my life in order to provide my family with stability and be able to spend as much time next to my son while he was growing up.
I spent my time building new business opportunities and investing in properties. I am proud to say that I've been quite successful and I currently hold the CEO position in a few major health care corporations and manage many rental properties around the world. Regardless of the business adventures I pursued, I never lost touch with electronic music, since it's been a passion of mine from a very young age. I always knew in my heart that one day I would return to djing and producing again.
It all started a little over a year ago when I decided to write a new track to see if I still 'had it' in me, ended up with 'Gignesti'. I was definitely excited and anxious to see how well things will turn out, and that is how we ended up here today.
Electronic Groove: Was there a reconnection with the 'roots'? What was your musical upbringing like being? Was there an electronic song or record that changed the game for you growing up?
Ruben Karapetyan: I never got disconnected with the 'roots', even after so many years. Throughout the years while I was not DJing or producing, I always maintained a full home studio and a DJ setup. The connection with music has always stayed with me. From time to time I would play hour-long sets for myself and always tried to keep up with new music.
There are so many records that changed the 'game' for me and one in particular I remember…it was 1999, I think, I was playing after X-Cabs (Hook Recordings) in Palm Desert, California, as last track he dropped 'Neuro'. To this day I remember the feeling I got from that track, now that was definitely a game-changing moment for me.
Electronic Groove: How would you describe your sound by now? What colors or images come to your mind when listening to your music?
Ruben Karapetyan: I guess the best way to describe it would be… deep/dark driving progressive house. One of my favorite instruments of all time is a 3000-year-old Armenian wind instrument called Duduk, which I use in a lot of my original productions. You can always hear eastern sounds/touches in my music. As for images, I would have to say sitting up in the mountain looking at a long uninterrupted view of the sunset while there is a Formula 1 race going on next to me :)
"I wanted to bring awareness to the world about Armenian history. The original vocals were first written 106 years ago (1915), during the Armenian Genocide"
Electronic Groove: Speaking about your sound….you're behind a brand new artist EP on Movement. Can you tell us what 'Never Again' is all about? What can your fans expect?
Ruben Karapetyan: I wrote 'Never Again' around April of this year. I wanted to bring awareness to the world about Armenian history. The original vocals were first written 106 years ago (1915), during the Armenian Genocide. It represents the time when 1.5 million Armenians were slaughtered by the Turkish, Ottoman Empire because of their religion. This is a very sensitive subject in every Armenian's heart. I wanted to express that feeling with 'Never Again', while adding an electronic modern touch to it, with a hard-driving baseline, and 303 acid sounds that keep the track driven all the way through. I hope people will enjoy listening to it as much as I enjoyed making it, and pleased to report it's currently holding the top 5 positions on progressive house Beatport charts. Also, a big thank you to my home label Movement Recordings for putting this project together.
Electronic Groove: And it also boasts two remixes by Fuenka and Kamilo Sanclemente. What did you make of them? What do you expect when someone else will remix one of your tracks? What part do love discovering most about a new version?
Ruben Karapetyan: Making music is such a personal thing, and being remixed by legends such as Fuenka and Kamilo is an honor. With other artists remixing my tracks I always feel anxious, uncertain, and become very impatient. Regardless of what I am doing once the remix is done, I drop everything and straight to the studio. It's such a breathtaking experience hearing other artists picking up your idea and adding their vision and touch to it.
While on the subject I would like to take this opportunity and thank all artists that remixed my work, legends like Stan Kolev, Matan Caspi, or Emi Galvan to name a few, who added their versions to my original work this past year! I also want to thank my management at Movement Bookings for always bringing the best artist from around the world to remix my work.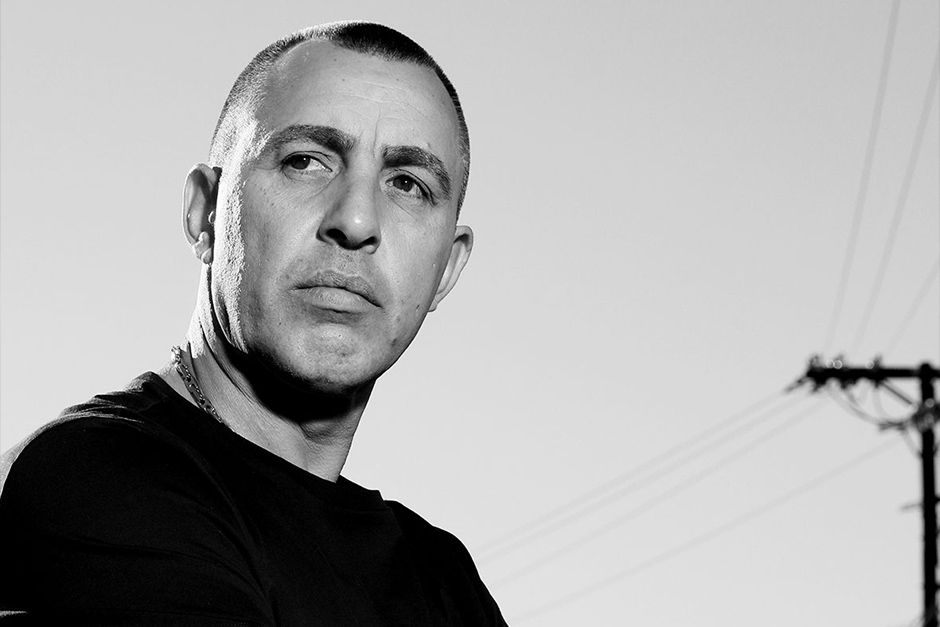 Electronic Groove: What's your setup like at the moment? How is it different from what you used 10 years ago? Has the workflow changed?
Ruben Karapetyan: We used to produce on full hardware, while computers were always a big part of the setup, I owned so much gear 20 years back. I remember cables all over the room when I was writing my 'ECHO' EP for DHV Records back in 2000. I had to walk super careful not to trip over them, all the keyboards, FX units, compressors, limiters all over the place. Now it's a very simple setup with a powerful Mac Pro connected to two 42″ display monitors, Keylab 49 midi keyboard all running into a Scarlett 18I20 external audio interface, a pair of ADAM A77 X monitors, and a pair of Yamaha HS 8 monitors. The rest is all software synths and FX. Also on the DJ side, I've got four CDJ 3000's and a Pioneer DJM -V10 Mixer connected to two 15′ JBL powered monitors.
Electronic Groove: Speaking about change…most people took this opportunity with the pandemic to shift down a gear, re-assess, and make some changes…Was that the case for you? If so, how?
Ruben Karapetyan: Yes, but not so much because of the pandemic, but rather because of being away from production for so long. Everything I had was outdated, the studio needed major upgrades, get it full remodel, and up-to-date DJ setup with new monitors, sound card, and most importantly countless hours of learning all the new plug-ins that were not available back when I was in the game. You can find something positive in every negative situation, this was a great time to bring things up to date!
"It's such a breathtaking experience hearing other artists picking up your idea and adding their vision and touch to it"
Electronic Groove: What was the last movie or record you'd recommend? Why?
Ruben Karapetyan: Haven't seen anything good lately but one of my all-time favorite movies would be 'Gladiator', it's a love story about the reality of events that occurred within the Roman Empire in the 2nd Century AD. The movie is based on true events with a lot of emotions, history, and knowledge. It's definitely a 'must see'.
Electronic Groove: What else is there in store for Ruben Karapetyan? What are the next steps now that we're getting to some semblance of 'normal'?
Ruben Karapetyan: I've got releases coming up on Mango Alley, Eat My Hat Music, Aboriginal, and Movement Recordings. I am also working on remixes for a few very well-known artists. As far as DJing, things are very slow for now with the whole pandemic situation around the world. Things keep on getting canceled or postponed. Hopefully, this will change in the near future and I'll start touring again.
Electronic Groove: Thank you so much for your time Ruben! We hope to see you soon!
Ruben Karapetyan: Thanks for having me, it was a pleasure chatting with you! Cheers!
Ruben Karapetyan's 'Never Again' EP is now available via Movements Recordings. Grab your copy here. 
Follow Ruben Karapetyan: Facebook | Soundcloud | Spotify