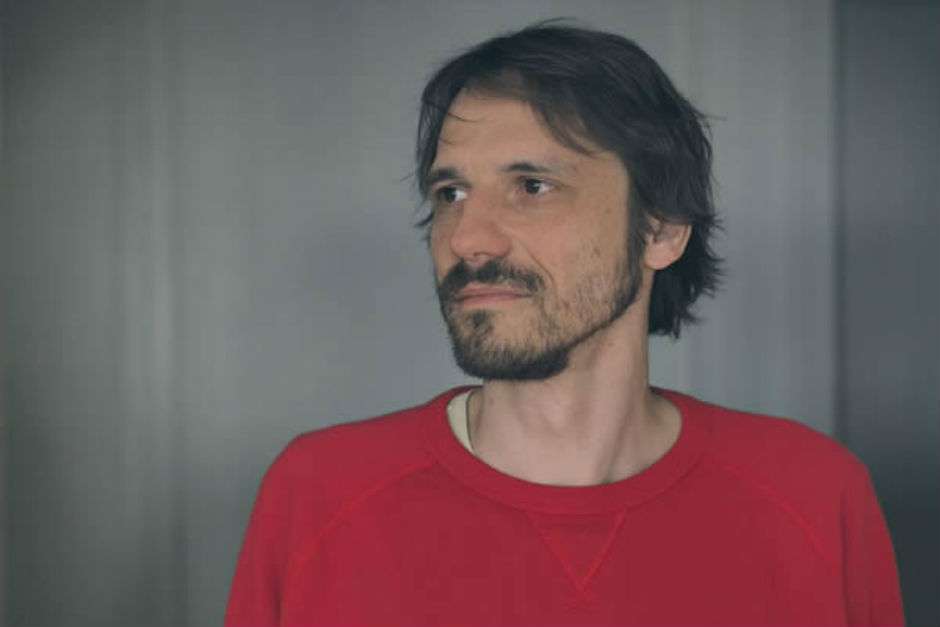 Sascha Funke: "With some exceptions, I usually prefer the present to the past"
Berlin's Sascha Funke has explored several different styles and moods with his music, but he's best known for creating tuneful, sentimental techno influenced by synth pop and new wave. The Dj and producer is a longtime associate of both Kompakt and BPitch Control, two of Germany's most highly regarded techno labels, and his work bridges the precision and pop instincts of the former with the latter's touch of playful aggression. Initially surfacing with a series of trippy, upbeat minimal techno 12″s during the late '90s and early 2000s, he began releasing full-lengths in 2003, expanding his sound to incorporate warm, tender vocals and brighter melodies, as well as post-punk-influenced guitars. Following his remixes for different artists including Télépopmusik, Ada, and Gui Boratto, Funke formed the duo Saschienne with his wife Julienne Dessagne (Fantastic Twins). Funke's subsequent solo work, particularly 2016's 'In Relationen', has often placed a greater emphasis on his Krautrock and ambient influences. These sounds are also present in his eclectic Dj sets, which often include plenty of his unreleased productions.
We had the chance to talk with Sascha Funke as he just released a new EP titled 'Acatenango' on Rebolledo's label You and Your Hippie Friends.
Electronic Groove: Hi Sascha, thanks for your time. How are you today?
Sascha Funke: I am fine, thanks, enjoying the summer.
EG: For those who don't already know could you introduce yourself and what you do?
Sascha Funke: I am a Dj and producer, born and living in Berlin.
EG: Being from Berlin and witnessing the 'scene'  blossom first hand must have had a huge influence on you and your music. Is there a place in the world that had a similar musical impact on you and why?
Sascha Funke: Probably Cologne had the biggest impact on me. At the time when I started producing my first tracks in the late 90's, the sound of that city became a great inspiration. I found particularly interesting the way many of the producers there were using samples and how they integrated pop music into a techno/house context. The music scene in the late 90's in Berlin was dominated by US techno and house which I also liked, but when I started working on my first own tracks it didn't feel very interesting to try to do the 50th version of a Detroit techno track. I was listening to a lot of pop music and I wanted to combine both worlds. Somehow the music from Cologne was the leading path for me at that time.
EG: How has technology affected your career since your debut release in 1999? Do you prefer things now?
Sascha Funke: With some exceptions, I usually prefer the present to the past. The advantages of Discogs for example, being able to find every track you are looking for is something I would have loved to have when I started Djing. Bandcamp is also amazing, plus it helps people to finalize their first musical ideas and concepts. On the other hand, it feels sad that the social media aspect became so important and that a lot of producers today spend more time building their "profiles" than with creating (good) music. Looking at the present from the perspective of a music producer feels pretty great. When I started back in the 90's I had to save and invest a lot of money to buy my first gear. Nowadays you can easily buy decent equipment and set up your first studio for less than $1000.
"Cologne had the biggest impact on me"
EG: Your latest EP 'Acatenango' is out now on 'You and Your Hippie Friends', which happened naturally through your friendship with Rebodello. Was the process of creating the EP also as instinctive?
Sascha Funke: After I finished producing my last album 'Lotos Land' which came out in 2017, I needed some time to find new inspiration. Now and then I made a couple of tracks, trying to find new ways to work in the studio. The tracks were all made in different situations and moods. The track 'Acatenango' is mostly sample-based while 'Surumu' and 'Aggravate' are produced from scratch using various synths. In the end, the EP came along pretty naturally and smoothly. When Rebolledo visited Berlin last Fall I gave him the tracks and he signed them quickly after.
EG: What inspired the volcanic aesthetic of the EP?
Sascha Funke: The Vulcan named Acatanengo wasn't actually the inspiration. The name is a tribute to a racing horse called Acatenango which became a big star of the German sports scene in the 80's. Surumu and Aggravate were the names of that horse's parents. As for the picture with the fire used on the main artwork, it was taken by Rebolledo while we were seated together around his fireplace in front of his house in Pitaya, Mexico. It recalled some memories from when I was a child watching movies with cowboys and horses gathering around the fire.
EG: What are your two favorite tracks, to open and close a set with, and why?
Sascha Funke: This is a tough call. The opening track is changing all the time. But for a while, one of my favorite tracks to close my sets is 'Love Is Enough' (Jamie Paton Dub) by Plus Instrument. The track almost feels to me a bit like the new version of 'Voodoo Ray'. It came out on the label Emotional Especial which releases some great stuff.
EG: What is next for Sascha Funke?
Sascha Funke: At the moment I am working together with Niklas Wandt on a new record for Multi Culti. He recently released a single with his band Neuzeitliche Bodenbeläge on Themes For Great Cities and he is also known for his common project with Wolf Mueller. Besides, I did a couple of remixes, one for Mijo & Local Suicide which just came out on US label Roam Recordings and other ones for Tuff City Kids, Sebastopol and Strapontin, which will be out in the next months. On the DJing front, I'm playing this Sunday for the Hippie Dance party at Else Club, Berlin together with Pachanga Boys, Fantastic Twins and Paulor.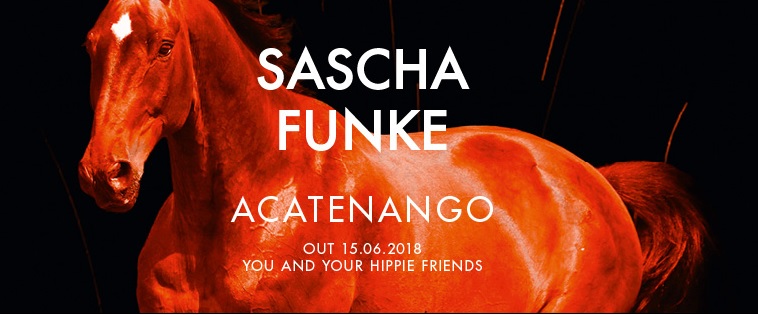 Sascha Funke's 'Acatenango' is already available. Grab your copy here.
Follow Sascha Funke: Web Page I Facebook I SoundCloud