Maxim Helincks and Pieter De Meester, members of Belgian electronic outfit Stavroz, have unveiled 'Your Skin', their next release as SHADY. The EP contains their brand new single, and 3 remixes, courtesy of Dreems, and Beat & Path masterminds Uone and Out Of Sorts. The presentation for 'Your Skin' is accompanied by its own music video, in which we can see both Helincks and De Meester having fun and going wild as backdrops change, thanks to some green screen magic and visual effects.
As they release their highly anticipated new single, 'Your Skin', we grabbed SHADY for a catch-up to find out all about it.
Electronic Groove: Hi there Maxi & Pieter! How are you guys doing? We are truly hyped to have you with us.  Tell us, how did you guys handle this past year? What was it like where you guys live?
SHADY: Hi there! We live in Belgium and like most of the world….. time is standing still. But we took advantage of this fucked up 'Shady' new world and dived deep into the studio. As a lot of people are struggling with their identity it's a blessing we still can be creative from a distance. At the moment we feel like wild horses trapped in a cage, ready to gallop through the world.
EG: We'd love to know more about your new origins. When did you first think of doing something outside of Stavroz?
SHADY: We have played so many shows and shared so many moments together that it felt natural to start a project together.  On tour, we would constantly be talking about musical ideas and hooks and now, due to COVID-19, we feel obligated to bring SHADY out into the world. Being close to people and having a human connection is the one thing we all miss, the touch of 'Your Skin' was the inspiration for the new release.
EG: How is this new project different from Stavroz? Do you guys work in a different way as Shady? 
SHADY: Of course, it's two guys instead of four. So there is more space to fill in. You are more naked. The biggest difference between Stavroz & SHADY is that this concept is created during the pandemic, we never even played a gig.
EG: What is the inspiration behind 'Your Skin'? Did the pandemic change or affect in any way how you create? Do you feel more comfortable creating under the current global climate or do you need to go to a 'safe space'?
SHADY: As we explained earlier it's a desire to see a crowd, to dance with lots of sweaty people. The stage is our safe place. Playing a show is our soul-food & inspiration.
"The touch of 'Your Skin' was the inspiration for the new release"
EG: How did you guys meet Uone and Out Of Sorts, the representatives behind Beat & Path? What made you feel like the label was the right home for 'Your Skin'?
SHADY: We met Ewan and Danielle on tour with Stavroz.  They took care of us during our first Australian tour. Such lovely people! When they saw SHADY popping up, Uone contacted us to make a release together. We felt super honored.
EG: And, 'Your Skin' also has its own video! What's the concept behind it?
SHADY: The main concept behind SHADY is not taking yourself too seriously. This concept is also clear in this video. If you want to be a bear, you can be a bear and you will be a bear.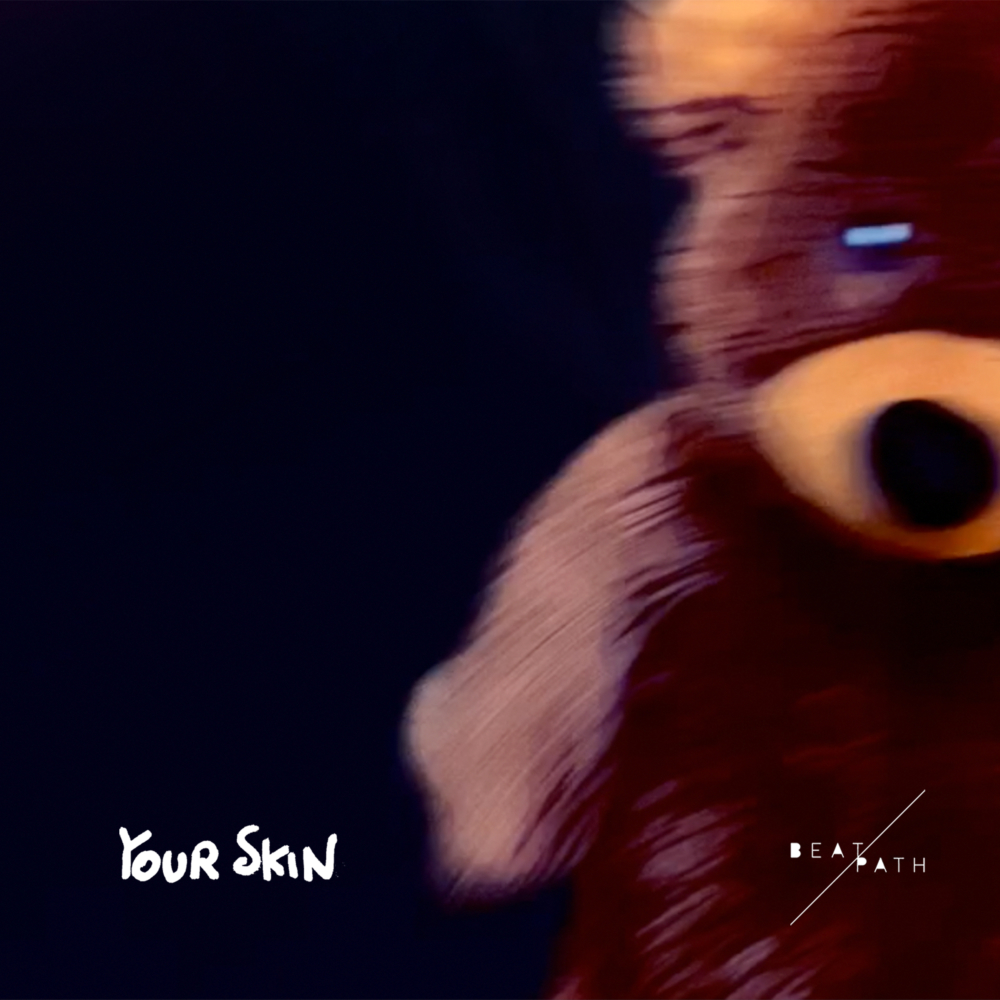 EG: Have you guys had any gigs since the pandemic started? What are the restrictions like where you are based? Do you think some things will change forever? How do you feel about the whole 'plague raves' thing?
SHADY: No. The restrictions are fucked up. Because social contact is of course necessary. Everything is changing constantly, even your skin! So, forever? We don't think so! But SHADY will always be SHADY, some things will never change.
EG: What can we expect from SHADY for 2021? What are your next goals moving forward?
SHADY: We hope to play our first gig, that is enough for us. But we will never stop being creative.
EG: Thank you so much for sitting down with us guys! We wish you the best going forward and hope you have a great year!
SHADY: Thank you! Hope you will enjoy the new release! Stay SHADY!
Follow Shady: Facebook | Instagram | Soundcloud