Slow Nomaden is the side project of Tobias Kroschel, the head behind Sound Nomaden focuses on organic house and downtempo. In his DJ sets and productions, he takes the listener on an electronic journey through the sounds of different cultures and spheres.
Photo Credit: Slow Nomaden
 EG caught up with Slow Nomaden to learn more about the drop of his new 'Boho' LP, his travels, his creative process, and more.
EG: Hi Tobias! Welcome to EG. It's a pleasure to have you here with us. How have you been? Where are you based right now?
Slow Nomaden: Hi EG, it's a pleasure to chat with you. I'm currently based in Münster, Germany.
EG: First of all, congratulations on the release of your sophomore studio album, 'Boho'! You must be very excited! What has the reception been like so far?
Slow Nomaden: Yeah, I'm really excited about the release of my new album! The single releases have been received very well, and I got a lot of great feedback from all over the world. Some of the singles have been supported on official Spotify Editorial Playlists (Organica, Yoga Electronica, Mosaic) and have already reached quite a big audience. It's really great to see all the tracks together on this album now and finish a new chapter of my creative work.
EG: What's the drive behind 'Boho'? What can your fans expect to find on this one?
Slow Nomaden: The album, for me, can be seen as an unconventional soundtrack for the digital nomads and freethinkers of the 21st century. I make music without borders, inspired by international travels and the sounds I discover from all over the world. The music is aimed at connecting people from different backgrounds, creating a peaceful and open-minded atmosphere. The ten tracks mix sounds from different cultures and genres to create a diverse trip around the globe. Expect electronic downtempo beats, percussion-driven grooves, exotic instruments, and atmospheric synth pads. For me, the tracks can work on the dance floor as well as in a chill-out context as they have a relaxed atmosphere paired with organic grooves and electronic beats.
EG: As you just said, 'Boho' is a rather eclectic LP…What was the recording process like? How does it differ from your first studio album? In which ways have you grown personally since?
Slow Nomaden: The recording process of my music is always pretty similar as I record most of the tracks in my home studio. In my tracks, I like to use field recordings I collected while traveling to create a special atmosphere. I also do a lot of sample digging as well to find inspiring sounds to work with. I create all of my tracks with Ableton Live and most of the synth sounds for the tracks I create with VST emulations of vintage synths, as I don't like to work with a lot of outboard gear. I prefer to keep it simple in terms of gear. For me, 'Boho' is something like the next chapter of my Slow Nomaden project that sums up what my creative process has been like in the past three years.
"The album, for me, can be seen as an unconventional soundtrack for the digital nomads and freethinkers of the 21st century"
EG: Is it hard to find a balance and keep some semblance of cohesion when compiling such a broad palette? How do you determine which tracks belong together?
Slow Nomaden: I'm really open-minded in terms of musical influences, so it can be challenging for me to find the right balance in my music. That's one reason why I have different musical projects :-) But I think on 'Boho' I managed quite well to create a special atmosphere and feeling that connects all the tracks.
EG: You have also been touring for the past 10 years. How does that translate into your music? Is it hard to find the right setting to create? Do you need to "switch" mindsets?
Slow Nomaden: I have been touring and DJing a lot in the past until Corona changed a lot in my life. Since that, I haven't been touring so much anymore and focussed more on music production. As I always loved to travel and experience new places, meet new people, and get new inspirations, the pandemic time was pretty hard for me and I had a lot of wanderlust as I was supposed to stay much more at home. In these times it was very important for me to travel with my music and express my feelings in my tracks.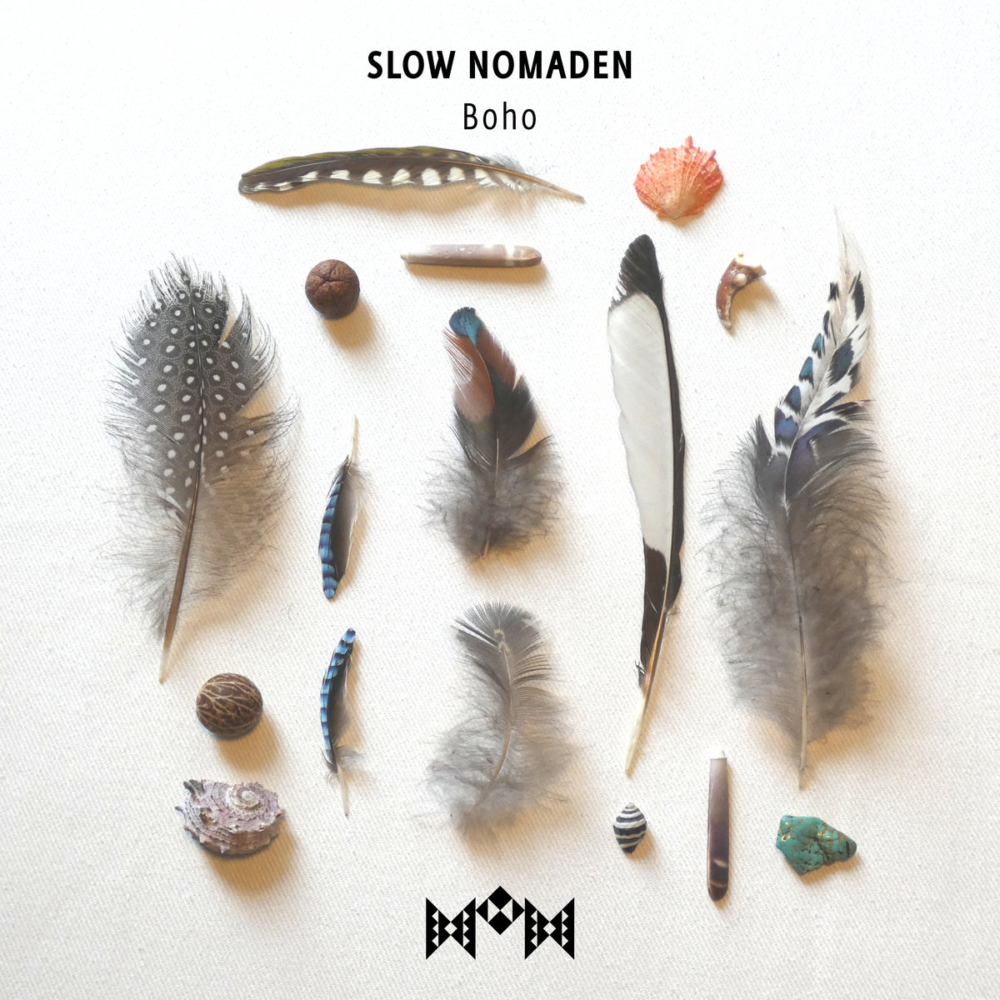 EG: Can you tell us something about yourself that only a few people know about?
Slow Nomaden: In my youth, I was a singer in a Nu metal/hardcore band :-)
EG: How do you keep entertained when not in the studio? Have you checked out any good movies, series, books, or albums you'd recommend?
Slow Nomaden: As I'm quite busy with a lot of music projects I really don't have a lot of time to get entertained, but, of course, I listen to a lot of music, mostly when I'm cooking or traveling by train or when I'm curating my playlists on Spotify. I have created a wide palette of Spotify Playlists over the years for different genres that I curate via Submithub. I also have a regular mix series on Proton. So I'm always digging and listening to a lot of new music.
When I still have some free time I also like to listen to good audiobooks or podcasts or watch a good movie as well from time to time. The last book that really inspired me was 'Shantaram' by Gregory David Roberts. One of the movies I recently really liked was 'The White Tiger'.
Besides that, I love to do a lot of sports as a balance to my creative work. I regularly play basketball, go swimming, and love to hike, climb, and cycle.
"I'm really open-minded in terms of musical influences, so it can be challenging for me to find the right balance in my music"
EG: What's next for Slow Nomaden? What particular milestones are you looking forward to in 2023? Where can your fans catch you next?
Slow Nomaden: I currently started to work on some collaborations with other artists and some remixes as well, so probably I'm going to spend a lot of time in the studio again to create more tracks this year. I would also like to play some nice open-air sets in the summer, and finally play again in Ibiza. I'm working on a few things, but I haven't scheduled any gigs yet. But I will promote any upcoming gigs on my social media channels and homepage, so stay in touch if you enjoy my music.
EG: Thank you so much for your time, Tobias! We wish you all the best for the future.
Slow Nomaden: Thanks a lot for your time and all the best to you as well!
Slow Nomaden's 'Boho' LP is out now via Nu Bohème Recordings. Purchase your copy here.
Follow Slow Nomaden: Spotify | Instagram | SoundCloud | Facebook