"I'm very happy to now release this track. I made it a couple of years ago around the time I made 'House Record' that was eventually released on Hot Creations. I was experimenting with my old Roland machines, trying to recreate a sound that I was aware of in the late 80's. This track 'People Having Sex' was never sent out to anyone at the time and just kept it for my DJ sets. Now 2 years on, and under the desire of many people asking what this track is throughout all of this summer, I have decided to release it and where better than Hector Couto's House label Roush" – Steve Lawler
Dubbed the 'King of Space' Ibiza, Steve Lawler is a brazen and groundbreaking artist who defies generic boundaries, and has done so ever since his days of organising the infamous motorway raves under the M42 in the United Kingdom. A legend in his own right, his releases and remixes have been signed by some of the world's most established and reputable recording labels as R&S Records, Drumcode, Cocoon, OVUM, Sci+Tec, and of course his own recording label VIVa Music. He is the kind of artist who does not shy away from arduous work to go beyond the limits of one's own abilities.
Known as one of the hardest working artists in the industry, he is dedicated to setting precedences and acknowledging the importance of supporting other up and coming talent through his label. Founded in 2006, ViVa has featured tracks by himself and such artists as Audiofly, Simon Baker, Jamie Jones, Davide Squillace, Bushwacka, Ilario Alicante, Tiefschwarz, to name a few. The label continues to receive support by many house and techno heavyweights. The label's accolades are not limited to the electronic music world, as it has also been involved in creating remixes with such high profile artists such as Dido, Jamelia and Justin Timberlake. To add to his repertoire of achievements, the label recorded a track for the blockbuster horror motion picture 'The Skeleton Key'.
Starting 2017 on a high note, Steve releases a new EP 'People Having Sex' on January 30th, with both Hector Couto and Spanish talent Cuartero on Couto's thriving Roush imprint. The track reveals ever-evolving 303 lines, mischievous vocals, 808 claps and precise percussion patterns that combine to uncover a record that is indubitably made for the dancefloor.
Steve's undeniably ambitious and driven nature has him consistently proving his passion and dedication for house, techno and electronica. With 18 years experience in the industry Steve Lawler continues to be at the leading edge in the industry, both technically and creatively. He unrelentlessly remains relevant and respected in an industry that can sometimes leave artists questioning their passion and their intentions.
We caught up with the King himself to talk about his reigning successes in dance music and in life.
Electronic Groove: Thanks for taking the time to chat with us Steve, welcome! The natural progression for any seasoned artist seems to be to establish his own record label, where up and coming talent can be showcased and supported. That being said, what does an artist need to posses to be part of your label? And are there characteristics you won't tolerate from them whilst being associated with the label?
Steve Lawler: Well, obviously talent, pure and simple really. You know, I've never really built my label based on the history or size of an artist, or the trends that come and go. I just always based my label on music. Number one, music that is aimed for the dance floor, and secondly talent, whether it's new or old, big or small. I have no sort of boundaries, it's really just about good music. Remember a lot of DJ's like myself, Jamie Jones, Loco Dice, Luciano, and Sven Vath, we have record labels because being a DJ you are automatically trying to find new talent, it goes hand in hand. Having a label enables you to find new music early and take it on the road and support this music and have it be exclusive. A label pretty much defines a DJ's sound really if you look at Jamie Jones and Hot Creations, VIVa Music and myself, you come to understand the taste of who is running that label.
Over the years, VIVa Music has been cited as a label that sort of starts new talent. You know there's a lot of people, going way back to Darius Syrossian, Audiofly, Danny Squillace Deadalus, all these guys we kind of got there first, well I got there first! (chuckles); and I found these people who were kind of unheard of and unseen. I just heard their music and thought "Wow! this is an incredible talent!". Now, that doesn't mean what I've done has put them in that position, but what a label like VIVa can do for an artist is to give them a platform. It's then up to them to then flourish and to do what they love, and do well. And in doing so, others will see and hear and depending on the merit of their work, they will do well or not. One of the things we won't tolerate at the label, and we have had experience in this, is when we have supported an artist and they change their attitude, or as a person we realize that they are not somebody that we would like to support. You know that happens from time to time, but that's a personal thing and personal things do come into it because music is emotional, running a label is emotional, and everything that I do, I am emotionally invested. So it matters to me that not only are artists talented but that they are good people. We are lucky because under most cases we have not had this happen.
"VIVa is a label that makes decisions based on our hearts and it is still here 10 years later"
Electronic Groove: Many of the festivals out there these days are curated to meld all elements of the arts. I understand this was something you had come up with your "12 parties over 12 months" 2012's concept, dubbing you somewhat of a leader in the industry.  Can you tell us about how these fully immersive type events came to be for you?
Steve Lawler: I don't ever try and lead anything. All that I do is be the creative person I am. I can't help it, every single day of my life if I am relaxed I come up with ideas, if I am stressed I come up with ideas. I can't stop it. I say that in a way that sometimes it can be a hindrance because I can't stop my brain from constantly being active. So I have to back it up and see some of these things through. It creates an awful amount of work for myself, which is probably where I get the reputation as being one of the hardest working artists in the industry. Because I get ideas, and I can't just let them go. If I think it's a great idea, I need to see it through. I need to see how it will be in reality.
You mentioned the senses and curating events around that concept, well I remember the 'Lights Out' series I did way back in the early 2000's, it was all about the senses. My message that I was trying to get over to people back then, was I don't believe the experience that we have is just about the music. I believe it's a combination and I believe wholeheartedly, as I say in my movie, "the reason why electronic music has grown to the extent that it has, it's not just because of music it's because how electronic music was connected to an experience", the lights, smoke, the club, the room, the people, and dare I say the drugs. Put all this together and it creates an experience for people that is not of normal life. And it becomes something that is like going through, you know the door in Alice in Wonderland or being in the Wizard of Oz and waking up in the beautiful world of color. It's just something magical about it being so far removed from your normal constraints of daily life. People before that would go to a disco, the DJ would play some pop music, they would dance around and get drunk, then go home and forget that night the next day. With what we did with all those experiences combined, people couldn't forget! The next day they would be thinking "Wow! that was one of the best nights of my life with my group of friends!" . What this did, that none of us expected, was it created a really solid like-minded community of people.
I have made some incredible friends through the presence of electronic music and the experience that I am talking about inevitably forms closer friendships with people. Having those experiences is like opening pandora's box or the door in Alice In Wonderland. You do that with a team of people, and you become very close. This is what and why it is where it is. And this is the point I was trying to make with 'Lights Out' series, but doing it through a product that people could relate to.
That's why I did the 12 parties, I did see this idea or concept a long time ago when I started a residency called 'The Midweek Sessions'. It was in my hometown of Birmingham and I had nights from the very beginning I was gonna do 12 parties where the first one would be with Danny Tenaglia and I think the second or third was Sasha and Digweed. I mean I brought in the biggest talent that Birmingham had ever seen and I did it on a monthly basis and these parties were rammed. It was in a really big club, at the time Godskitchen venue in Birmingham and on a Thursday night it was opened until 6 in the morning with 2500 people, on a school night! Everybody questioned, "this is really successful he's made tons of money why doesn't he just keep throwing these parties?" My answer was "because it's not about making money!". I mean sure, we made some money out of it, great, fantastic! I love making money! I would be a fool or a liar if I said anything different. But it's not about money the reason for it, is not to make money. Whether those parties are packed or not, it's the fact that we are doing them and we are bringing something to the city that they've never seen before and we are doing it on a big scale to prove that there is a market for this.
EG: The symbiotic relationship between the DJ and the audience can be a fragile and unpredictable one. How do you see the balance between giving the audience what they want and at the same time, treating them to something new? Is establishing a connection with the audience important for an artist?
Steve Lawler: I feel that as a DJ I want to be more connected with the audience. It's about making sure you have your eyes on the dancefloor and that what you deliver allows people to enjoy themselves. Now in the more intimate settings, my personal view as a DJ is not about either of those things. For me it's about delivering a night, a journey. The best way to describe that is that there will be numerous tracks that I will have thought about prior to the gig that will be programmed into my set and their only purpose is to create a moment. So I am using people's tracks as tools within a journey of highs and lows musically and sonically to get people locked into some kind of groove or delirium where they can get lost. You can do this but you need an intimate space, and you need at least 3 or 4 hours.
I tell you my favorite artist right now is Apollonia and the reason why is because they're style of music is about patience, about taking time to get people locked into that groove. And that is the art of DJing, and there are very few people who possess that in this day and age. It is just so inspiring to see another fellow artist deliver something that I think and believe should be delivered that way.
"For me it's about delivering a night, a journey"
Electronic Groove: Your loyalty to Darren Hughes when he left Cream to start his own club 'Home' was impressive. One couldn't help but feel like you had arrived "home" so to speak in terms to landing that groundbreaking residency. Is this how you truly felt, or did you feel as this was just another stepping stone on the road to your achievements?
Steve Lawler: Yes, it did feel that way and it was totally unexpected as well. I mean you have to think about where my head was at that age. I was young, and this is one of the misconceptions people have about me because I have been around for as long as I have. Everybody thinks I am older but actually I am a lot younger but things had blown up for me fairly early. I mean, I was on the front cover of magazines since the age of 21 which is kind of how it is with the Martinez Brothers right now. But with Darren my headspace at the time, was that I had been trying since the age of 16 to become a DJ and be able to play in front of a big audience, so that I could see my passion through. Working for Darren was the biggest break a DJ could have had in that era. It was unbelievable! Nobody played Cream unless you were a big act and back then it was the giants, Paul Oakenfold, Deep Dish Chemical Brothers, Sasha, Roger Sanchez, and it was one of the biggest touring brands around the world at that time.
All of a sudden when I was asked to come on board, I was one of the first ever unknown kid to break through like that in those times. I had put everything on the line and I was only there for a year and a half when Darren said he was leaving. And I was like "f–k!, this is going really well for me!. I'm playing in the main room, closing out for people like Paul Oakenfold and Sasha! I'm on the front cover of magazines, my life is amazing, it's what I had always wanted!". I really didn't want to leave, I just couldn't believe this was happening and it was just my luck so to speak, that it was.
I didn't know the depths of what Darren had planned, he just said to me "I'm opening a new club in London and it's gonna be amazing". And to me it wasn't even a decision I had to make. It was like, well if you're going then I'm coming with you! I think he really appreciated that because not everybody showed him the same support. For me it's just the way I was brought up. I mean this is the guy who took me from nowhere and made me a superstar overnight, so if he was leaving then I was with him, no question about it. I was gutted that he was going to do his whole new thing, that I had no idea what it was going to be like.
Then when we first took on this whole new thing, we got there and he had given me this back room that held only 300 people and I had just come from the main room at Cream which held 2000 people. I was, dare I say, almost pushed into the shadows and I felt that I had made a wrong decision; and I had done it with my heart rather than my head, which I often do.
That being said, Danny Rampling's night on the Friday wasn't doing very well and the numbers weren't very big. I had started getting my little back room very busy, so Darren just said "do you want to take on the Fridays?". I ended up doing the same thing that I did with  The Midweek Sessions, I brought in Danny Tenaglia, and back in those days not everybody played this sort of US. dub-style music. Craig Richards and I, were one of the first to adopt that style of music and bring it over to the UK. and these were the kinds of DJs that I would book.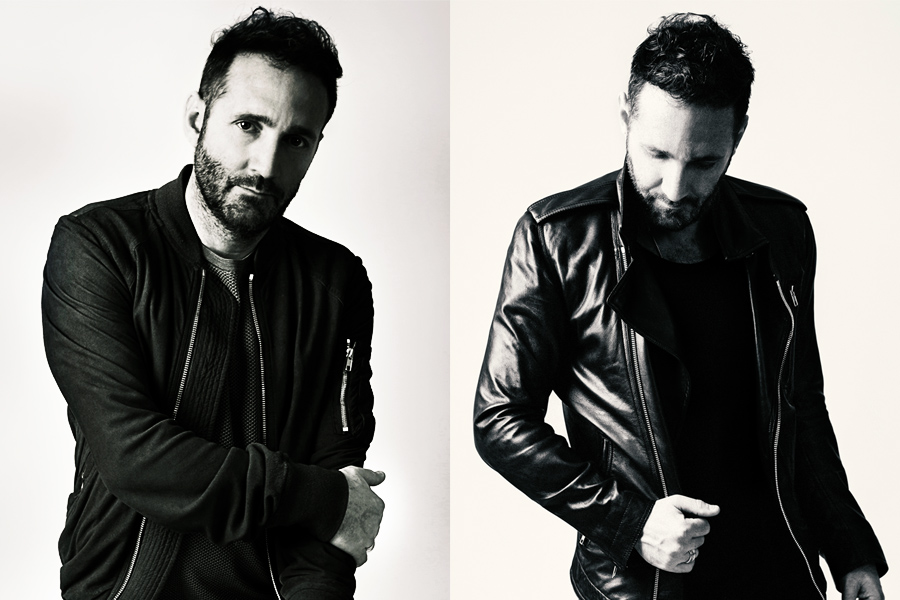 Electronic Groove: Would you say that, despite you feeling like you had made the wrong decision leaving Cream with Darren, it was a necessary direction to take in order for your career to flourish in the that way it did?
Steve Lawler: Yeah, absolutely! I mean, if you ever make a decision based on success or money, it doesn't really work. I have a small example of that when I did a record label with some partners before VIVa. Their main goal being a silent partner, was just to make money and the label made decisions based on making money and it went bankrupt after 7 years. VIVa is a label that makes decisions based on our hearts and it is still here 10 years later.
I think being true to yourself and who you are is key. I think Danny Rampling's quote – "To be patient and persevere with passion and belief, and focus on what you want to achieve daily. Learn to produce music and go on a course SAE or Point Blank, music schools are in abundance. To be nice to fellow DJ's and promoters, it costs nothing and people appreciate that more than ego tripping characters, money follows passion and success, hardly any DJ bursts onto the scene and makes their fortune. Takes time to gain experience, and experience counts in any industry" – is nothing short of perfect! Making your decisions based on passion, on something you love will only lead to the success following, maybe not immediately but it will. I think that's the story of my career as a whole, that's why I've never taken the easy path. I mean, of course success and money matter. There were definitely times in my life that those were at the forefront of my mind, and I mention that in my film, but I was young and I think we've all been there, young and none the wiser. You have to make mistakes to build character.
Electronic Groove: Without giving too much energy to what happened over in Playa del Carmen, do you think there is a correlation between excess drug use and the length of an event? And do you believe that if there were more parameters put in place to ensure audience safety, that these tragedies would become less frequent?
Steve Lawler: First of all, excessive anything is never a good thing. Excessive behavior of any kind is always going to end up in a negative way. I think the more constraints we put on people, it will only end up having them feel the need to be excessive. I think what you mentioned about having drug testing and healthy beverages and foods available to ensure one's safety is key. If we stripped away the law and just did what was humanly right, then we would accept the fact that some people want to take mind altering drugs or whatever it might be, at these events and the only important thing is to people stay safe. And as a father I can say that wholeheartedly. If one day my daughters, when they get older, want to experience something like this with a bunch of friends, my attitude is simple, I just want to know that they are safe. That they are knowledgeable and sensible about the experience but I want them to have fun and experience those highly emotional good times and to get close to friends in this way. I would be a hypocrite if I said otherwise.
The reality is that there are a lot of places like Manchester's The Warehouse Project who do drug testing and it is proved to be really successful. Ultimately if things were like that people wouldn't be excessive, because it wouldn't be needed. This wouldn't be the attitude people would approach the night with. Everyone would be prepared and safe. I mean who are we to say that humans can't connect this way?
What happened at BPM, is such a sad thing because something so negative only happened because of how the laws are there. If drugs were not illegal and they were treated just like alcohol or even better, then there would be no need for any kind of cartel enforcing their own laws. It's so sad because of the families that were left behind to suffer. It's also sad because BPM was always about the best underground music being celebrated in a beautiful part of the world in some incredible venues and it felt like it had gotten too big.
"If you are a happy free spirit then Ibiza will be nothing short of magical"
Electronic Groove: So, I plan on coming to Ibiza this summer, but so many of my friends are telling me that Ibiza has seen its days and is not what it used to be. What can you say to those of us who are considering traveling to the White Isle for the first time to experience the Ibiza music culture?
Steve Lawler: No, that's not the case at all and I am a good person to ask that question because I've been going there since 1990. My best answer is "yes Ibiza has changed, but hello, the world has changed!" I mean when I first went to Ibiza it was rustic and gorgeous for me. But I guarantee you, if you spoke to people who went to Pacha who went there in the 60's and 70's they would say it's changed. When I went there it was magical, beautiful and rustic and I had the best experiences there. Depending on how you navigate yourself through life in general, is how you will end up experiencing whatever it is that you get an opportunity to enjoy. If you are a happy free spirit, as I am sensing you are, then Ibiza will be nothing short of magical. It's all in the approach, will you be open-minded or jaded in your attitude? I can tell you that if you go to Ibiza with the mindset that it's a beautiful island, that it's got incredible beaches and amazing restaurants, you will most definitely meet some wonderful like-minded peaceful, elevated, healthy people and the island has them in abundance! To top it off you can have an incredible night out. Ibiza Town and Playa de Bossa are opulent and breathtaking places.
I've also been asked the question if Ibiza is all about money and VIP and honestly just because someone has money it does not mean they deserve any less the right to have a good night than someone who doesn't have money. The reality of it is, I will judge people based on their actions not on their color, not their gender, and not their wallet. Ibiza has an infectious energy, it's incredible! It's very difficult to go out and not get caught up in that energy. I think of The Warriors parties we did at Sankeys for the last 5 years and they have been incredible! I mean even if you were in there dry sober, you can't help but pick up on that energy. Ibiza has it all, I mean if you can't go to a place like that and have a good time then you really need to look at yourself.
Electronic Groove: Who would you say has really assisted you in the most challenging of times to make the best decisions for your career?
Steve Lawler: You know, I honestly have made all my decisions myself really. I've been advised on things from time to time but I'm an emotional person, so I generally can sit there and listen to someone else and pretend to look like I understand what they're saying but ultimately I will make my own decision.
Electronic Groove: I know you and your wife have been blessed with two beautiful daughters. How has becoming a father changed the way you as a person and artist? How do you balance the intricate act of home life with work life?
Steve Lawler: Yeah, I mean it's not easy because of the work load but you know I can tell you, I get the most instant gratification from my daughters. I love spending time with them, every night we meditate. My younger one who is only 2 is usually playing around while the other who is 4 sits there trying to concentrate. I just squint my eyes open to look at her trying so hard to keep her eyes shut with a big smile on her face. That means everything to me, to be part of that! They're my entire world and everything that I do now is for them. Ultimately you become selfless when you have children and that's a good feeling. I am a much better person now than I was before I had my daughters. So you don't need to make balance it's just automatic. I just have to remind myself to spend time with my family by not always booking gigs. In the winter I take a lot of time off because I know in the summer I am very busy. In the summer I take my family to Ibiza with me.
Electronic Groove: You just spoke my language of meditating to go within to calm oneself. Is there a routine you get into to prepare for a gig? Do you use meditation to go within to calm yourself?
Steve Lawler: It's quite the opposite actually! You'll be surprised to hear that I still get quite nervous about shows. I do get tense but all I do is drown myself in music, mainly because for me to be able to perform the best that I can, I need to know the music that I am playing really well and with the influx of music coming in now you have to constantly get to know new music. The more prepared I feel the less nervous I feel and that's the case even after all this time.
The Art Of The DJ from Steve Lawler on Vimeo.
Electronic Groove: Sound frequencies of 432Hz and 528Hz are known to match the sounds found in nature and the cosmos. In knowing this, are there certain tools artists use to set their music at these frequencies, or is this still a relatively new concept when it comes to tuning the sound of music?
Steve Lawler: I would say that most artists are not aware of this. I would say that this is the future of music and the distant past, as in thousands of years ago when music was not just there as an experience of joy, it was also an experience to take you to another plane. I know that when I write music, depending on what keys I use in a track, where if it's based around the main element of the baseline or the synths you can get to make a track deeper. lighter or more energetic which is ultimately dependent on the frequency of those keys. I am quite excited about that actually. I am a collector of music, and I think by now, you're well aware that I'm very passionate about music. If you go to my Soundcloud page, you will hear some ambient mixes that I've done, and I am usually having to be in a certain frame of mind to make music like that. I mean I've made a whole album like that, that I've never released. When you listen to ambient music it is all about taking your mind somewhere beautiful and relaxing, I mean the power of music is so underrated, it's not just merely for enjoyment.
Electronic Groove: In your documentary you talk about Toronto as the first real international gig, and I got the sense that you have a little affinity for the city I live, am I correct in feeling this way?
Steve Lawler: Absolutely you are correct! You know it is all because it was my first international gig. It wasn't Spain, which is just over the pond for us or France, it was Toronto. I mean imagine, I hadn't even started my career at Cream yet. It was only around 1994/95 and I was just a veteran DJ to a degree sending out demo tapes still at that point and playing smaller clubs in the UK. and throwing my own illegal parties. Then all of a sudden I get an opportunity to play in Toronto! First of all I had never gotten on an airplane, then I get picked up in a limo, then taken to a radio station and then on the night of the gig we drive to the middle of nowhere where there are 10-15 thousand ravers in a big warehouse! Imagine what kind of impact that had on me. I was petrified of playing, it was such an enormous event for me! Certainly for me that was such an incredible moment in my life and it has me always associating Toronto with feeling that way. What I did purposely in Toronto, which I haven't done anywhere else in the world, was I try to give my crowd and the people who come to hear me play the best experience. I want played at almost all the clubs there, like that big warehouse one down by the lake (former Guvernment) and including Comfort Zone, regardless of whether I got paid or not because of how I felt about the city.
Electronic Groove: Well, that's a very positive note to end on! So, when will you be visiting our city to take your Toronto fans on a magical music journey?
Steve Lawler: I will be making my way over on February 17th at Maison Mercer, so if you come by, do come on over and introduce yourself.
Electronic Groove: Thank you so much for giving us this wonderful opportunity to chat with you. It has been an absolute pleasure. Looking forward to your show!

Follow Steve Lawler