Tadej Jaki has crafted a perfect balance between deep electronic beats and lush instruments, creating a subtly tropical and uplifting vibe combined with emotional deepness, that makes his signature sound stand out from the crowd.
EG caught up with Tadej Jaki to learn more about the drop of his new 'Libêrtas' EP, his past as a junior tennis pro, his views on the state of the scene, and much more.
EG: Hi Tadej! Welcome to EG. It's a pleasure to have you here with us. Where are you based right now?
Tadej Jaki: Hi EG! All is good over here. I am based in Munich, Germany.
EG: Congratulations on the release of your new EP, 'Libêrtas'. What has the initial reception been like?
Tadej Jaki: Good question, it is actually incredible. I am so proud and honored to let you know that my new EP is climbing up the Beatport charts every day up to the top. At the moment, it just reached the top 3 album releases in "organic house & downtempo music", which is amazing.
EG: What can your fans expect to find on 'Libêrtas'? What's the inspiration for this one?
Tadej Jaki: The story of 'Libêrtas' actually began in 2020, when the whole music world stopped for two years. It was the moment when I really started to create and develop my own sounds, full of experimentation and improvisation.
But, anyways, I was completely safe, relaxed, and curious at the same time. It felt like time had really stopped. So my vision was to express different instrumental sounds packed with natural voices and a deep message behind them.
I am late probably, but I feel like being at the right time in the right place.
Just do it and enjoy the moment.
EG: What would be the particular meaning of 'Libêrtas', 'Libêrtatem', and 'Libêrationis'? How are these notions represented sonically?
Tadej Jaki: 'Libêrtas' – The roman goddess of freedom, free your mind, freedom of speech…
It is for sure a very sensitive energy that hides behind and a courageous one as well. All the pieces are written and spelled in the Latin language, which is alive in many other languages of course, but as its own language does not really live at all.
Sonically, the whole EP features a few different melodies that melt with each other.
"The story of 'Libêrtas' actually began in 2020, when the whole music world stopped for two years. It was the moment when I really started to create and develop my own sounds, full of experimentation and improvisation"
EG: During the release of the EP, you told us this was your "greatest musical effort" to date. In which ways have you grown since you first started your musical journey?
Tadej Jaki: The dream comes true. Yeah, it was a dream that I would channel many great musicians with my interpretation, and with my view of the music and melodies, including deep instrumental elements with an electronic flavor of samples which makes for a very interesting and unique vibration. On top, I felt for years already that my voice could be an interesting addition to my productions.
Everything just happened from that point of view and has fallen into place perfectly. Just beautiful. I am so proud of this.
EG: You're also a former pro tennis player. What were those days like? How did you come across electronic dance music and when did you decide to immerse yourself in it as a DJ & producer?
Tadej Jaki: Tennis is my passion, and is still my first interest. I was privileged to be that young and have seen that much success. Back in the 90s, I traveled and played everywhere around the world. I started in Australia, moved over to USA / Florida, then South America, Europe, and back to the USA again. I was signed by the famous Nick Bollettieri Academy as a junior and played in all the big championships, fortunately.
This positive emotion and recognition that comes from your surrounding people viewing you as a "winner" and from the audience are just huge. It gives you so much power and enthusiasm.
Music was always my best friend and my relaxation after and before the match. So the Walkman (tapes) came everywhere with me, even to the toilet.
For young people today it might be unimaginable. If I can remember myself well enough, my first few LPs were records by Depeche Mode, Pink Floyd, The Doors, Metallica, Faithless… it's crazy how time flows.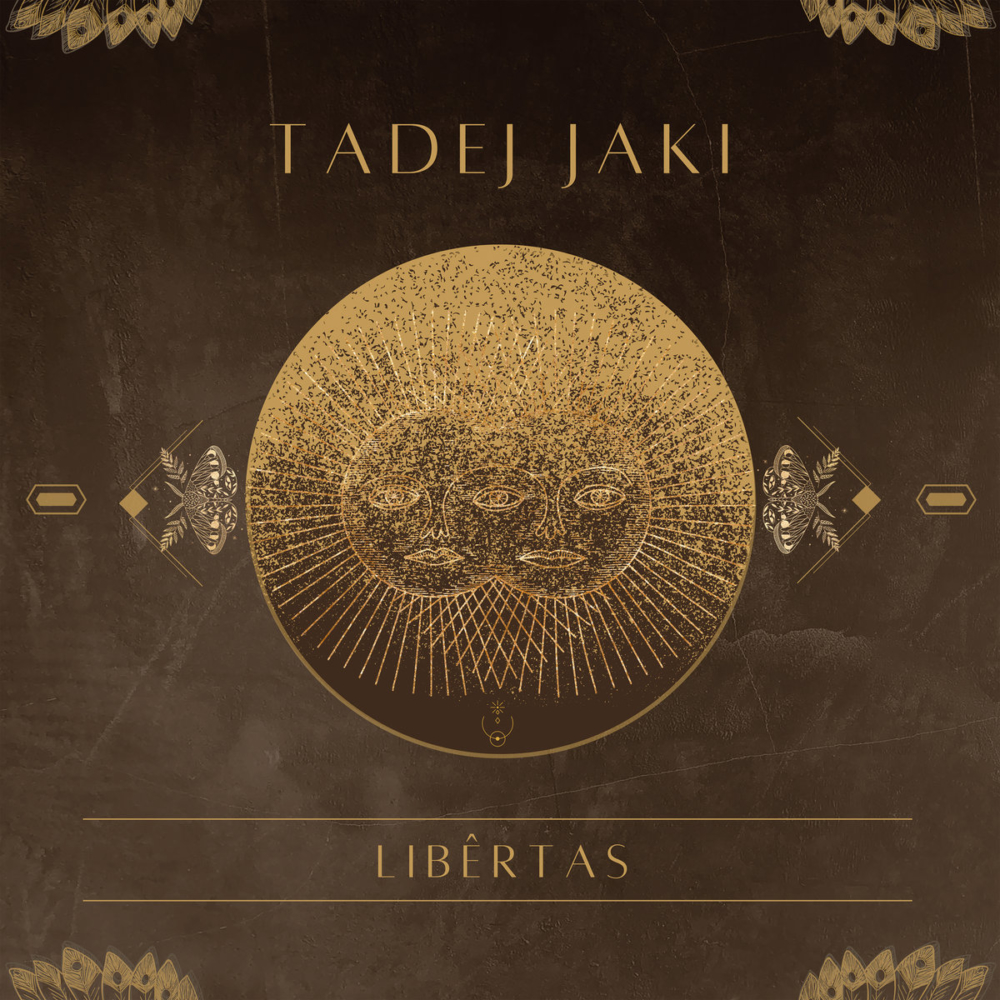 EG: How do keep entertained when not in the studio? Any good music, books, or series you'd recommend? Where do you go looking for inspiration?
Tadej Jaki: I am always looking for good new and good old music, because good tracks are timeless. They are even better when you hear them again and again, all the time, and you don't get bored. This means it's good music, no matter which genre. You can always discover new pieces inside them that make those fantastic legendary melodies so unique.
At the moment, the best platforms for me are SoundCloud and maybe sometimes also YouTube…seek and you shall find. But "word of mouth" and recommendations from my good friends and colleagues are always my first choice anyways.
EG: What are your thoughts on the current state of the scene? What would you like to see more and less of?
Tadej Jaki: I am pretty new in this music circuit, but I can say that is very tough to get through. The competition is so big, and all the electronic legends are saving good their pole positions. The whole music market is so infinitely large somehow, that we are losing the orientation sometimes! The music rights for the artists and the streaming system are quite unfairly designed, in my opinion.
For me, there is just too much quantity out there, but unfortunately, not a lot of quality in our digital musical space.
"I am always looking for good new and good old music, because good tracks are timeless"
EG: What is art and why do we need it?
Tadej Jaki:  Music makes our world a better living place, for sure. It is the language of our spirit. It is there, you can hear it and you can feel it. All the music vibrations unite us, humans, no matter where we come from, our skin color, or the religion we believe in.
EG: What's next for Tadej Jaki? What particular milestones are you looking forwards to now? Where can your fans catch you next?
Tadej Jaki: There are still a few amazing tracks coming out in the next few months, so stay tuned. Hopefully, I'll be seeing you somewhere soon.
If I could have a few free choices, my first wish would be to play for you at Burning Man. The second place would be the Zamna Tulum Festival, for sure. I love to play, love to produce, and love to see you dance with me.
EG: Thank you so much for your time, Tadej! We wish you all the best for the future.
Tadej Jaki: Thank you, my dear Electronic Groove team. It was a pleasure to spend time with you. See you soon!
Tadej Jaki's new 'Libêrtas' EP is out now via MŎNɅDɅ. stream and buy here.
Follow Tadej Jaki: Website I Instagram  |   Facebook  |     Soundcloud  |   Spotify