Behind this well-known motto the real passion makes a significant role when it comes to the project, which became an integral part of the life of The Advocate, and Kyiv's nightlife in general. After numerous gigs all around the world including his club Skybar (a world-famous venue located in the very center of the Ukranian city), there has been consequential progress to extend the running of the successful venue to a music one.
The first release of The Advocate with the single 'Never Enough', which came out via Lost On You was more than successful and reached top ranks of the melodic house & techno charts, being supported by Tale Of Us, Joseph Capriati, Joris Voorn, Kolsch, Eelke Klejn, and many other prominent worldwide tastemakers, setting his sound to be significant for the electronic world.
The Advocate continued his journey at Timeless Moment label with another melodic house & techno classic 'Cosmic Night' and 'Obscurity', both played by Tale Of Us in clubs and festivals all over the world. His EP 'Deep Inside' including a Finnebassen Remix, released in September 2020, was the first collaboration with Family N.A.M.E. label, reaching top positions and support at Beatport charts and favored by Hernan Cattaneo, Eelke Kleijn, and other recognized names.
At the end of 2020, The Advocate exploded with the hit 'Ekata' from his first afro-house experience on the Wired label. Both the original and the remix from Lunar Plane remained in Beatport and Spotify's top selections for several months in a row.
Today we talk with The Advocate about his new release 'Astra' and other musical projects.
Electronic Groove: Hello Maksym, thanks for joining us today! How's everything in your world?
The Advocate: Hi, everyone, and thanks for inviting me! The world is getting better every day. Our greatest times lie ahead, I am certain of this. The deferred demand for 'real life' will compel the music world to explode with new power, beyond any magnitude we've seen before.
EG: DJ, club owner and since 2019 you are releasing your own tracks, where do you get the time to do all this?
The Advocate: As most DJs/musicians I use my time to combine a multiplicity of occupations ranging from club management, producing, and DJing. However, making music, creativity as such, cannot be compared to any other passion or joy in my life. I started at the age of 14 but still feel the same happiness when producing sounds.
EG: Let's chat about your 'Astra' EP, is there a deeper meaning behind it? And how did it came to be released on 3000Grad?
The Advocate: I am still on my path, searching for a unique sound. As I am not entirely recognizable, I have the freedom to experiment with a wide array of instruments. I had different thoughts about how to change or improve 'Astra' but when I saw the reaction to the track when it was first played in Astra club in Mykonos the decision was made to keep that version, the one that you are now enjoying. And that is also why this exact name was given to the main track of the recent EP.
I had the pleasure of meeting Stephan Zovsky in Skybar, where he played a gig a few years ago. This was not only the beginning of our friendship but also cooperation with 3000 Grad.
EG: What do you think about releasing music in these challenging times?
The Advocate: Last year was a great opportunity for musicians to immerse themselves and enjoy their studios instead of DJ decks, and to transform all of their idle ideas into sounds. Many great tracks have yet to be released because they are waiting for the dancefloors to re-open. At least my new bangers – I will drop some of them later in 2021.
"Making music, creativity as such, cannot be compared to any other passion or joy in my life"
EG: As a DJ, you are playing music between indie dance & melodic techno, how do you came to electronic music? Is there something that hooked you from the start?
The Advocate: The melodic house & techno point of no return was reached 5 years ago after my trip to Ibiza. I am more than grateful to my business partner who pushed me to take that trip which changed my attitude towards electronic music in general. And taking this opportunity let me address my sincerest appreciation to the guys from Tale Of Us – your music influenced the entire Skybar team and compelled a metamorphosis of the music style of our club.
EG: The Advocate… Is there a special meaning behind this name?
The Advocate: The only big and great meaning is that I am ALWAYS on YOUR side!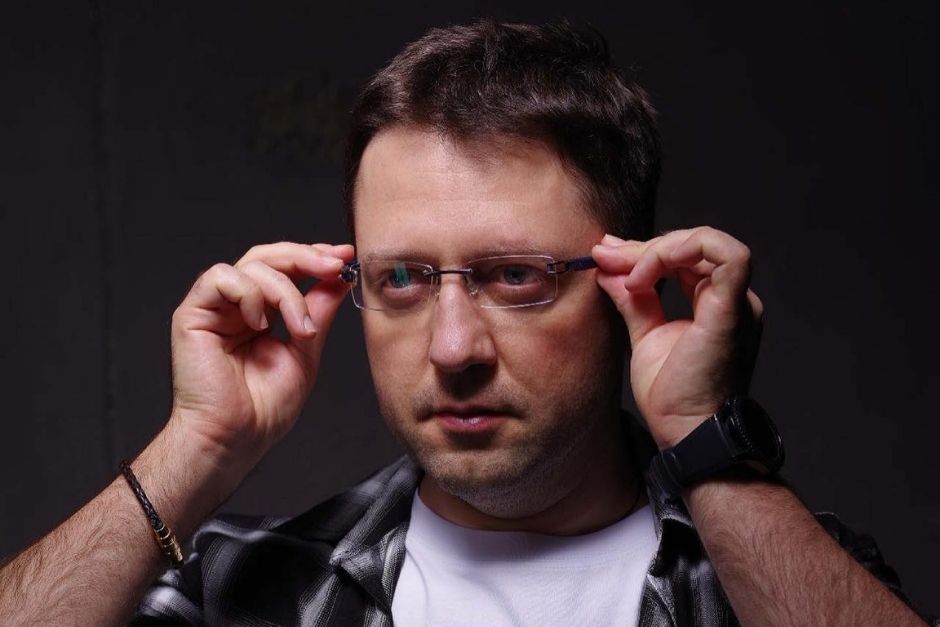 EG: COVID-19 is still the #1 topic, how did it affect the scene in Ukraine? And what do you think about the future?
The Advocate: Of course, club life in Ukraine was also affected almost the same as in the rest of the world. There was a long period of time when the club was completely closed and now, we have to comply with many restrictions. But good times are ahead and are getting so much closer!
EG: And finally, what's next for The Advocate, any other releases/ remixes you can share the news with us on?´
The Advocate: The big news is that we are thinking about launching Skybar Records – a new label that will host DJs producing club music. And my new track 'Mission: Apollo' is likely to be the first track released by this label. By the way, it was recently played by Kevin De Vries on his podcast for Awakenings.
The Advocate's 'Astra' is now available via 3000 Grad Records. Stream and buy here. 
Follow The Advocate: Facebook | Instagram | Soundcloud | Spotify