The Nashville House Syndicate is an independent house and techno label based in Nashville, Tennessee. Their philosophy is Magnus Rhythmī Concentus.
We caught up with NHS members Daniel Fornica aka 4niq and Kevin Kendall to talk about the label's history, musical path and vision.
Electronic Groove: Hi 4niq and Kevin, thanks for your time today. Tell us about The Nashville House Syndicate. When did you launch the label and what's its concept?
4niq: Thanks for having us. It started in September, 26th 2016, after several conversations between a good friend named Enrique Ferrer and this server. We both met at Middle Tennessee State University during the Summer of 2015.  Although I was already super passionate about Djing since a very young age, I decided to hone my craft and produce for over a decade with expertise gained at Berklee College of Music (MA) in 2009.
During the Summer of 2016, Enrique concluded his studies at Middle Tennessee State University, obtaining the Master of Fine Arts in Recording Arts and Technologies degree. He already had expressed to me that he wanted to start working in something fresh for the city after mixing and mastering some local indie-rock bands. After evaluating the scene, we thought it would be great to put our crafts together to create a house and techno label with the local talent. Nowadays, Enrique serves as the official mastering engineer of the label and the co-founder.
Since we both share a passion for innovative electronic music, we were aware of the importance of bringing a sound to Nashville.  A sound within the house and techno form in order to diffuse a message in "avant-garde" quality form. Whereas the music quality and other conceptual believes we already had could define a brand that gave birth to NHS.
EG: Can you define its sound in three words?
4niq: Hypnotic, groovy, rare.
EG: Which artists are part of this collective? How many releases are out so far?
4niq: We started with Kevin Kendall and Eric "Evido". Kevin is an experienced drummer and local talent that I met and connected through various events. I offered the idea of joining the collective and he thought it would be cool to initiate something here. Kevin have had appearances in four of the previous releases with a sound that has already his signature and with one of his latest creations 'Sleep Tight' been highlighted here at the EG premiere section. This will be out in March this year with a compile split; we called 'Magic Numbers'
Them we have Eric "Evido" Palmieri, which is a local DJ, and producer that is pushing the scene for almost a decade and has been loyal with the genre and the scene. He have released tracks in our primo genic EP, 'The Nashville House Sounds Vol 1' with 'Lights Go Dim' and in the third release 'Memories of Tomorrow' with a tech house piece called 'Major Key'.
Later on, Gabe "Yabe" Gabrahm, who held a friendship with Kevin and worked on different musical projects with him such as Buster and G ( an indie nu disco Project).  His most notable outfit is KiND (a dance-pop project). Yabe joined the crew with smooth tech track on the third EP 'Memories of tomorrow', and followed with tracks on the next two releases.
Following John "Subrinse" Hanna who owns and runs a creative media studio in East Nashville and joined us during the fourth EP. He also curates an underground party called Prism, which have being a good catalyzer and a medium to expose the local talent. He made appearances in NHS004 'The Search' EP with a g house banger called 'The Quest' and lastly in NHS005 with 'Can I'.
Lastly, Joe "BodyCopy" Dickey which had a previous career as a touring bass player, which decided to experiment with electronic underground house where he likes to ours on rhythm and texture. He debuted with the Syndicate releasing a lo-fi house track titled 'Standby' in our latest release in 2018 'Fleur de Lis' EP.
As for the releases, we have five EPs: The Nashville House Sounds Vol.1 , New Horizons , Memories of Tomorrow, The Search, Fleur De Lis. We have Magic Numbers EP upcoming, which will be our sixth and first 12" release. All of them are very different and unique and can be listened on our site www.thenashvillehousesyndicate.com
"Since we both share a passion for innovative electronic music, we were aware of the importance of bringing a sound to Nashville"
EG: The imprint is based in Nashville, USA. How is the electronic music scene over there?
4niq: This a good one, even though Nashville is known as "the Music City,"  it has been typically linked with country music.  Of course, with every major city, this development has brought many influences from different latitudes like New York, Los Angeles, Miami and Chicago.
This has had a direct impact in the genres you can notice this already with the younger community, which is getting connected more a more with the underground scene. It is growing incredibly, and that interest is not only shown in the people towards the label but also you can feel some sort of professionalism that is building up within the scene – party makers, promoters, producers, DJ's- for making well-designed parties and music. I think this makes the scene richer and more interesting.
In the same line of thoughts, it is important to remark, that there are a few other crews and labels which are seriously pushing to build a quality atmosphere to make Nashville special and a unique place for the underground scene to grow. Here at NHS, we are aware that with Nashville you have to be very patient and resilient and keep doing your thing and maintain your concept. As we put records, it is also important to measure the feedback through showcases and different events. We work where we can and know there's a potential.
Some local supporters, bars and venues that are forward-thinking towards the scene, other not and those are the ones to target to make the scene grow. This is definitely hard in a city like Nashville especially because of that lack of underground music clubs and serious investment towards the underground scene. But at the same time these factors make us keep moving, no matter the scenario, we always try to put shows and target our music to the right environment like making intimate curations in weird and different places where people can enjoy the night the music and connect with others.
As a result we've noticed how people are slowly getting a finesse approach and taste into the underground aspect of the whole scene. This is a predictable behavior knowing that Nashville is becoming a very "hipster city", that is looking to experience a different musical adventure, and that is very appealing to us. Nashville is very virgin into this house and techno scene, which is cool and keeps us moving forward. In the end, we strongly hold the concept of "quality over quantity".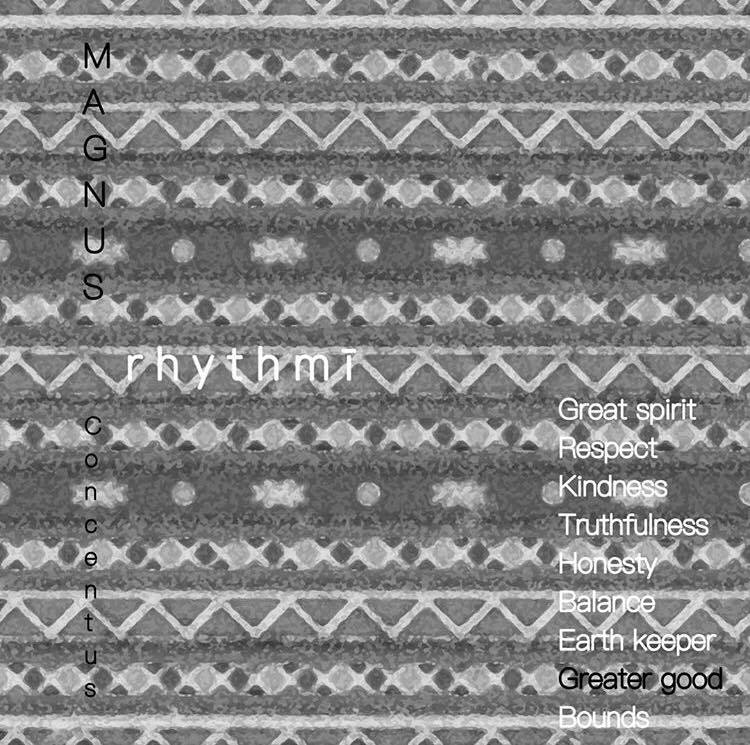 EG: You are about to release the 'Magic Numbers' EP.  What was the inspiration to produce these tracks?
4niq: For this EP, I have tried to create trippy tracks and that is something you will notice if you listen to the other pieces I have had put on the label.  I love experimenting with different tonalities, machines, vocals and sometimes. I think there is a come back to the "all analog" vibe production. That's something I did with 'Las Cosas de los Ninos' and 'Bubble Bath'.
Kevin Kendall: When I made these tracks I didn't have anything specific in mind. Danny kept asking me about one track that he loved (Sleep Tight) and I wasn't doing anything with it so I was very happy to let it see the light of day.  I wanted to experiment with longer tracks and make them simple enough to digest but interesting enough to hold the listener's attention.
EG: Each one of you produced two tracks. Is that something you do frequently or it is something special on this one?
4niq:  I think Kevin and I share a similar taste towards the form and classical of house and techno, actually the second EP 'New Horizons' was a split too, in which you can listen to a very experimental side of us.
We share good camaraderie in and outside the studio and I think that is important to our workflow. We talk about music, the scene and life overall. Regarding his tracks, I normally ask him about a song he is been sitting on and told him how dope they are. I typically encourage him to debut them on the Syndicate, or use his own imprint "Bamboo Playground" or submit them on labels outside Tennessee.
Kevin Kendall:  Yeah we've done it before and its been a good time.  We both had a couple tracks that fit with each other and it was Danny's idea to put them together.  I'm just happy to be a part of it!
"We share good camaraderie in and outside the studio"
EG: What else you have on the pipeline for the label?
4niq:  As for right now, we are continuing to create fresh music and trying to keep it real and original. We are also progressively making the connection with the Nashville audience, which is very important to us.
EG: What is the label's midterm vision?
4niq: Keep expanding and displaying that hidden talent that is out here. We will continue to support the people that are committed to making this scene to grow.
Kevin Kendall: Yeah, I agree with Danny – its all about the people.  Maintaining friendships with the people involved with the label and the dance music community here in Nashville is important.
EG: A final message to your fans?
4niq: Keep supporting your local artist and music, showing up to as many shows that you can and connecting with the people that attend them. This, in my opinion, is one of the most magical things about the scene.
Kevin Kendall: Thanks for taking the time to listen!
The 'Magic Numbers' EP will be out March 1st, 2019. Get your copy here.
Follow The Nashville House Syndicate: Website | Facebook | Instagram | Soundcloud