UK duo Tibasko release 'Reverie' the latest in an extraordinary, genre-defying run of singles that have placed them at the vanguard of young, fiercely talented electronic music producers. The breakthrough duo are quickly establishing themselves as purveyors of an epic, highly melodic, and unique sound that sits somewhere between breaks, house, techno, and trance. Their ability to evoke intense, heartfelt emotions while never losing sight of the dancefloor is precisely what connects them so firmly to their audience, and this release is another prime example of their impressive alchemy.
We caught up with Tibasko to talk about their latest single 'Reverie' and other musical topics.
Electronic Groove: Hello, Andy and Ken, thank you for being here with us today. How are you, guys, holding up with the whole quarantine situation? Has this ordeal made you re-think about the future on a personal level?
Tibasko: Hey, guys! We're as good as anyone can be during these weird times. However, it hasn't been all doom and gloom. It's given us the chance to focus on the production side of things, so our output for new music has been pretty phenomenal (compared to before the COVID-19 hit). We don't think that the whole quarantine situation has changed our ambitions on a personal level. The music industry has been hit especially hard, so we understand that it'll be a bit of a struggle to get everything back to normal. But we just love making and playing music, so we're ready to face that head-on.
EG: For how long have you known each other now? How did you guys meet? Did you set out to make music at once, or did it take some time to get going?
Ken: We've actually been best mates for about 11 years now, so working together has been great. It's also lovely that we have the same circle of friends, so we regularly hang out outside of the music as well. Whilst we were both at university, I knew Andy was heavily involved in the electronic music scene in Birmingham/Worcester area as he was a resident DJ for a few promoters out there. In the meantime, I was doing a solo music project geared more towards producing R&B/Indie type music.
Andy: I was in the process of rebranding my DJ alias and I think it was in November 2017 that I reached out to Ken to collaborate on producing a track just for fun. We managed to make a track within a few hours and the next day it had offers to be signed from two labels. It was then that we both knew that we had something special going on as a duo and we decided to shift all our efforts to pursue the Tibasko project seriously. It's been about three years since then and we're incredibly grateful for all the opportunities we've gotten and proud of how far we've come.
EG: We know that you, guys, have a rather unique, eclectic sound, ranging from classic house up to trance, techno, and beyond. Is this something pre-meditated?
Tibasko: We'd say it's not something we really planned but it's a sound that we've kind of stuck on to and love. Both of us have quite a wide taste in music and our musical influences stem from a range of genres that aren't limited to electronic music. For example, in terms of the structural arrangement and feeling of our music, we'd say that we take inspiration from classical composers such as Hans Zimmer and Ryuichi Sakamoto, as we love the interesting melodic developments and amount of depth that they create in their music. You'll find in a lot of our future music releases that we use a lot of orchestral and string samples to try and showcase that side. We're also inspired by artists like Bicep, Burial, and Jacques Greene. They've got a really interesting approach to electronic music. We love Bicep's simple but incredibly rich sound design, as well as the unconventional and detailed percussions that Burial and Jacques Greene showcase in their art.
EG: Do you feel like you've found your sound? Or do you see it as an ever-evolving thing?
Tibasko: Yeah, we'd say we have. We'd hit our stride with our most recent releases, 'Vertigo', 'Solum', and 'Reverie' which all follow a similar sort of sound that you'll be hearing in our future releases. However, we're always looking to evolve as we don't want to limit ourselves and be restricted to a specific sound. You can expect to hear different sides to this Tibasko sound that we're pushing at the moment in the near future.
" Tibasko initially started as a passion project that we did for fun but now it's something that we're both looking
to pursue indefinitely"
EG: You've received considerable acclaim throughout the past year. Has that changed your vision going forward? Do you now believe that maybe more is at reach that first imagined?
Tibasko: Most definitely. If you asked us three years ago, we'd never think that we'd be receiving such a great response to our music – we're both so thankful for the support. Both coming from a small town in Hertfordshire, it's quite unbelievable to grasp the idea that the art you create can go beyond that small bubble. Tibasko initially started as a passion project that we did for fun but now it's something that we're both looking to pursue indefinitely and build a career around it – it's changed our vision to become more ambitious. We're currently working on translating all our music into a vibrant live show that we're hoping to debut soon.
EG: Diving into the studio…What's your set up like? Do you have any new favorite gear?
Tibasko: We've actually got quite a simple set up, mainly using a lot of software VSTs such as u-he Repro 5 and 1, and Sylenth as well. However, we recently got the Novation Peak to add into our arsenal of studio gear which has been a real treat to work with. The possibilities of sound design for that bit of kit is pretty huge so it's been incredibly fun exploring it. We've also got a KORG Minilogue, Maschine MK2, Akai APC40 MK2, Roland TR8S, and Roland TR-09 that we're looking to utilize as part of our live show.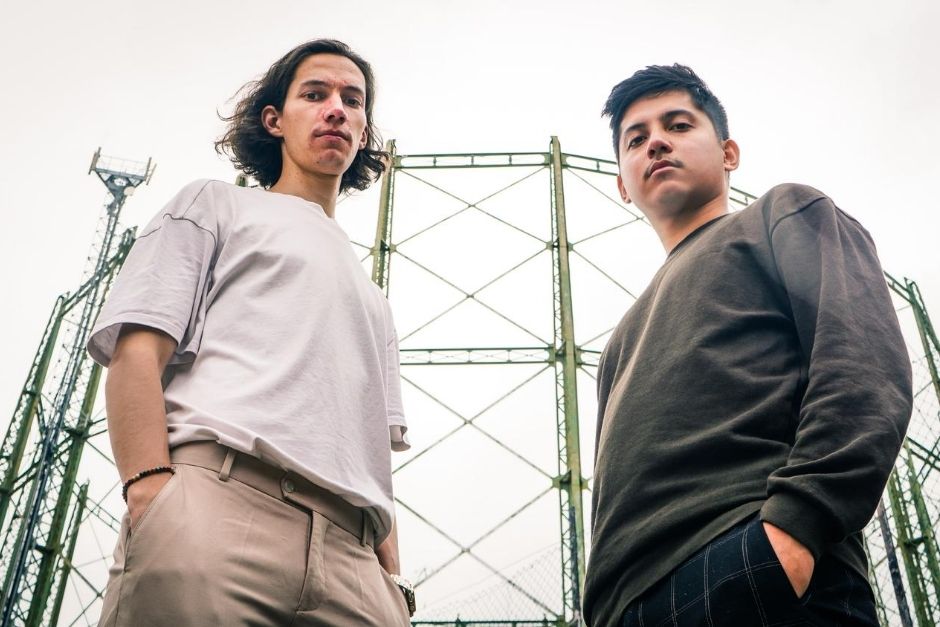 EG: How do you prepare your sets? Is there any special process involved?
Tibasko: We don't usually pre-plan the tracks in our sets, but we do go in with a certain idea of a vibe that we want to establish. When DJing, we think it's important to be reactive to the crowd, so we usually make decisions based on what the crowd really vibe with. We do like to try and find fresh music for every show we play so we usually check out what's on Bandcamp and Beatport, as well as SoundCloud for any free downloads that might be going about.
Electronic Groove: You've got two upcoming releases, 'Tempus' and 'Nerije'. What's the inspiration behind them? How do you guys usually work on your tracks?
Tibasko: 'Tempus' and 'Nerije' both make up a two-track EP on W&O Street Tracks imprint, this will be our second time venturing onto this label and we're looking forward to sharing it with you. 'Tempus' revolves around a string sample that is lifted in contrast to a growling, evolving bassline. The lead synth was inspired by Jon Hopkins' 'Open Eye Signal' which for us is a personal favorite. 'Nerije' is a bit more club-focused and follows a more laidback arrangement. We wanted to make a track that had a driving synth as the backbone with some more classic 808 sounds. You can get your ears around the new EP on August 28th on all major streaming and media platforms! Usually, we get together to work on tracks but since lockdown, we've had to adapt by working remotely and sending each other stems online. It's not been too bad though! It's given us a chance to work on tracks individually, before meeting up again and revising certain elements so we can get the best out of it.
Electronic Groove: What are your plans for the rest of the year? Do you envisage a different landscape going forward?
TIBASKO: As we mentioned earlier, we're currently working on a live show that we're hoping to debut in the near future. It's always been something that we've wanted to do, and it's been pretty fun trying to explore ways we can translate our music into a more dynamic show. We've also got forthcoming releases on the legendary Stress Records imprint that we're very excited to share with everyone, as well as a few remixes from incredible artists. Other than that, we're working towards a big project in 2021 that we've got to keep a secret, for now, so make sure you keep your eyes peeled out for that! As for the electronic music landscape, we definitely think things will be different, in a sense that as a lot of clubs are closed, a lot more artists will be focusing their efforts on getting their productions spot on. So, we're expecting a lot of new talent to come up which is an exciting prospect for the industry.
Tibasko's 'Reverie' is out now. Stream and buy here.