Based in Bologna, Mike Guiliani better known as Yoyodisco, is one of the founding members of Locomotiv Club one of the most prestigious venues in Italy.
In the late '90s, Giuliani was part of the pop sensation Lùnapop as a guitarist. Since then he has been involved and has created several projects, from pop to garage rock to electro dance. His latest musical adventure is Yoyodisco, combining all of his influences with the punk/DIY attitude, experimenting with dance music and the best of contemporary pop.
EG caught up with Mike to learn more about his Yoyodisco project, the release of his new 'Futuro Fatale' EP, the future of electronic dance music, and more.
EG: Hi Mike! Welcome to EG. It's a pleasure to have you here with us. How have you been? Where are you based right now?
Yoyodisco: Hi guys! My pleasure, it's so good to meet you! I'm fine, working hard here in Bologna, Italy. It has been hard, really tough these last two years, but I've kept going and everything is going great now.
EG: First of all, congratulations on the release of your 'Futuro Fatale' EP! What has the initial reception been like?
Yoyodisco: Thank you very much, guys! I'm very happy, we've just started with the promotion and we've collected a lot of positive feedback from a transversal audience, from the DJ who loves the nu disco sound to bloggers specialized in Pop-ier sounds to others in dark wave and synth pop.
 EG: So, 'Futuro Fatale' is your first full-length EP in over a year. You must be very excited to share this one. Is there a concept or thread running through these tracks?
Yoyodisco: I am really satisfied. I wanted to wait for the definitive reopening of the clubs and the subsequent restart, for over a year, but I think it was the right choice.
'Futuro Fatale' is a mix of quotations and musical references to pay homage to some records produced between 1979 and the early 80s, revisited in a contemporary key. It came naturally to me to move exactly as I do in my DJ sets: I love looking for a common thread between old and new songs, jumping from one decade after decade, mixing iconic pop tracks with some more obscure ones. Take the song 'Psycho Boogie' for example, I started with the bass guitar to add some Parliament/Funkadelic vibes into a modern nu disco setting. On other songs, I play with the Madonna vibes of 'Everybody', with Tom Tom Club, and so on. My intention was to create something that could be fresh and contemporary.
EG: What can your fans expect to find on 'Futuro Fatale', music-wise?
Yoyodisco: 'Futuro Fatale' is basically an EP composed of 1 instrumental song and three dance pop songs, made of these fundamental ingredients: dance vibe, old school drum machine, synth arp, funk bass and guitars, vocoder, filtered voices, and crazy loops. 4 jams where we had fun jumping back and forth in time.
"In 15 years, we have become a reference point in Italy, and I consider myself very lucky because in various circumstances, not least the pandemic, we have faltered but always stood up"
EG: What was the experience of collaborating with Katarina Poklepovic and Michele Quadri of So Beast? How did you guys come to establish a relationship?
Yoyodisco: Katarina's contribution to the main vocals was fundamental, both in terms of style and content. We met at the Locomotiv Club, I have always loved and followed her band, the So Beast, a duo made up of her and her partner Michele Quadri. I was also lucky enough to work with them. I recorded all the songs coming to create almost definitive "instrumental" versions, then she worked in complete freedom, she wrote all the lyrics straight away, and enriched the songs with her unique color. Michele's contribution was also fundamental in making the arrangements even more funk, as well as giving support to the vocals of Kata in 'Boy'.
EG: By the way, you're also one of the founding members of the iconic Locomotiv Club. How did the idea for a club come together? What's the Locomotiv Club all about?
Yoyodisco: I founded Locomotiv together with my partners in 2007, at the age of 27, with the idea of creating a space that could host quality live shows and clubbing. We were all musicians, I was the only DJ, in the city there was no space that represented us and we launched ourselves, totally unconscious but very excited.
In 15 years, we have become a reference point in Italy, and I consider myself very lucky because in various circumstances, not least the pandemic, we have faltered but always stood up.
I've been lucky enough to host some of my favorite artists, including ESG, James Chance & The Contortions, Suicide, The Jesus Lizard, James Holden, Vitalic, and Metro Area. The best live performance I've seen in recent times? Altin Gun without a doubt.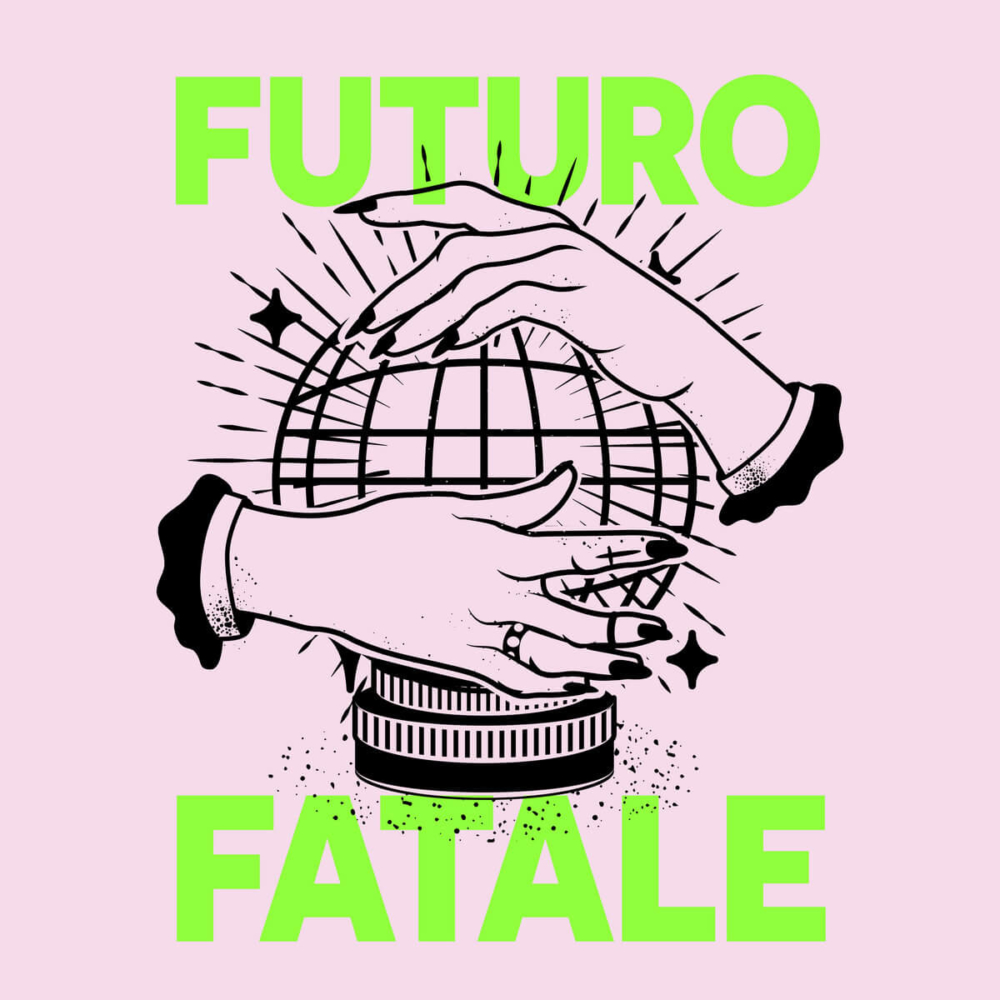 EG: Visuals and different kinds of "entertainment aids" have been employed more and more over the past few years, making it less and less about the music. Where are we going next? What does the future of electronic dance music look like to you?
Yoyodisco: Large stages require large staging with gigantic lighting and video systems capable of responding to today's standards.
The use of sound, lights, or other technologies is often chosen to enrich a static show. The energy of a DJ on a big stage may not be enough to meet the audience's expectations. However, I happened to see some incredible arrangements, capable of exponentially enhancing the musical message.
I don't follow the big festivals, I don't like them as a user, and I don't like going dancing in the big arenas. I have always loved small clubs, where I look for something that can surprise me.
When videos, lights, or anything else manages to create an energy that can surprise and overwhelm me, it's ok for me.
Having said that, I believe that the future of music in general, including dance music, will be written in small clubs, where there are usually small consoles, musical research, and truly passionate people.
EG: Can you tell us something about yourself that only a few people know about?
Yoyodisco: My mother used to dress me as a little lady till the age of three. I don't use elevators. I often lose time on IG scrolling ducks, dogs, goats, and animals doing things. I like flat gin, just Hendrix.
"I don't follow the big festivals, I don't like them as a user, and I don't like going dancing in the big arenas. I have always loved small clubs, where I look for something that can surprise me"
EG: How do you keep entertained when not in the studio? Have you checked out any good movies, series, books, or albums you'd recommend?
Yoyodisco: Use to listen to music, in any way, Spotify, CDs, and vinyl. I'm totally addicted to Altin Gun, I love them, they just dropped the last release. Another great producer for me is Vitalic, I just love his disco/techno way of arranging songs. I actually have tons of unread literature. One of my fav of the last year is 'Nomadland', pretty close to the film, and tells a slice of reality to know.
EG: What's next for Yoyodisco? What particular milestones are you looking forward to this 2023? Where can your fans catch you next?
Yoyodisco: I can tell you right now we're working on another song, 'Hello World', that was supposed to be on the EP but didn't make the cut, so we are really excited to be back in the studio and I can't wait to finish this tune.
I am looking forward to 2023. My plan at some point is to quit everything, go to a synth shop and spend all of my money, really, like ruining me financially in order to start some new shit! Our fans and haters can stay tuned on Instagram, Spotify, and Soundcloud.
EG: Thank you so much for your time, Mike! We wish you all the best for the future.
Yoyodisco: Thanks guys, it was a pleasure, see you soon!
Yoyodisco's 'Futuro Fatale' is out now. Purchase your copy here.
Follow Yoyodisco: Soundcloud | Facebook | Instagram | Spotify