The French -German producer has been a key fixture on the white isle for the last few years – his BeCrazy! night having established him as a one of the most sought after names on the house music scene globally.
Ades believes that having the opportunity to build a following through his residencies allows him to develop a bond of trust with his fans that brings a deeper experience for everyone involved. Looking ahead, Ades brings this level of connection into every aspect of this career, whether it's developing new releases for his own label, planning more parties and continuing to build networks of friends and collaborators committed to the same ideals.
We had the opportunity to talk with Jean Claude Ades ahead of the Be Crazy! showcase this saturday December 1st at London's Proud Embankment.
Electronic Groove: Hello, Jean Claude! Where are you right now and how was your last weekend?
Jean Claude Ades: Hello! My weekend was amazing actually! I had the pleasure of playing in Abu Dhabi at Iris which turned out to be quite special and then managed to catch the F1 Grand Prix race on Saturday and met lots of familiar faces. Caught the race and flew back home on the same night .
EG: On December 1st your party Be Crazy! will be arriving to London. What are your expectations about this event?
Jean Claude Ades: London has always been a vital destination for me. I've played there so many times in the past years and we also hosted a few Be Crazy events and they were all successful. I am quite convinced, that its going to be a great night again. Also the venue is fantastic. we're all really excited for it!
EG: The lineup looks ace with Audiofly, Lehar and Veronika Fleyta supporting you. What's the concept behind Be Crazy! events?
Jean Claude Ades: Yes, this artists are all my good mates and I appreciate them all a lot! It is going to be very intimate. The Be Crazy concept really wants you to just let go of yourself and create your own imagination and reality.
EG: Going back in time, how the Be Crazy! idea came to reality?
Jean Claude Ades: I was discussing with my brother Maurice who is also my partner on the events about a party name to start a night in Ibiza. We were just playing around with some names until we came up with Be Crazy and somehow it fit for both of us. We like craziness and extravagant lifestyles so the name fit right at home.
"The Be Crazy concept really wants you to just let go of yourself and create your own imagination and reality"
EG: How was the 2018 Ibiza season? Can you mention a few highlights?
Jean Claude Ades: We had many highlights but the ones that stick in my mind are for sure the opening party with Jonas Saalbach and Anja Schneider. It was super exciting because everything was new for me at Heart Ibiza, so it made left an impact on me and everyone that attended. Also WhoMadeWho was really magical and I remember the date with Groj (Live) and Guy J had a very special vibe and amazing music allover the night and not to forget the closing party with HOSH and Lehar was pure magic!
EG: What are your plans for the Winter season?
Jean Claude Ades: I want to slow down touring in order to have time again for producing new records and preparing the Ibiza season concept 2019 like the line up and others. It doesn't mean I will not play any gigs just a few less then in summer months. In between I will stay healthy and charge energy to be strong for next year's summer.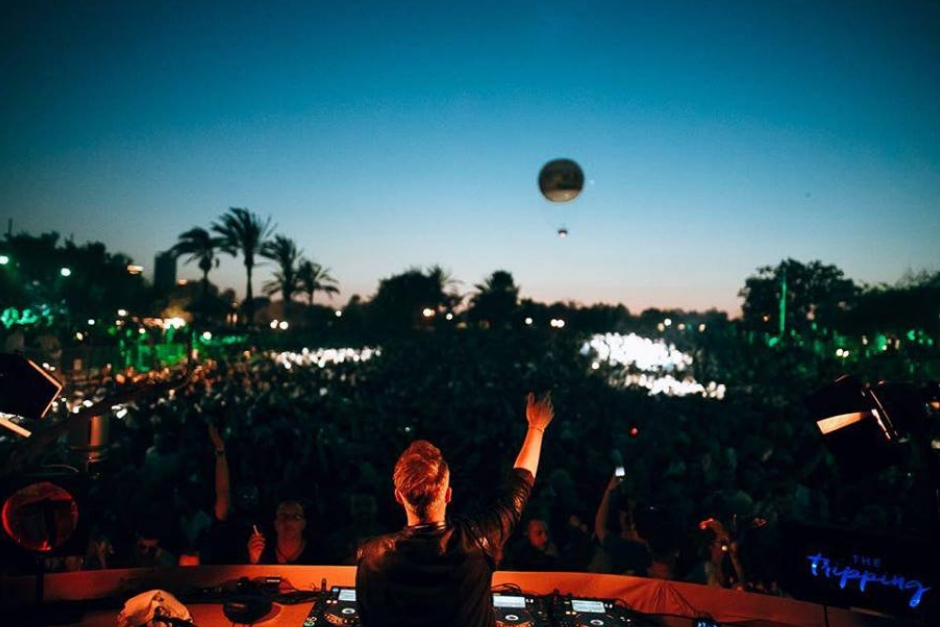 EG: What are the easiest and hardest part of Jean Claude Ades?
Jean Claude Ades: The easiest is for me to produce music because I come from writing engineering and creating music. The hardest is the travelling and being away from home all the time. Sometimes everything feels very surreal.
EG: As musician and performer, what is your definition of art?
Jean Claude Ades: Express and be yourself in the purest way you can.
Grab your Be Crazy! London tickets here.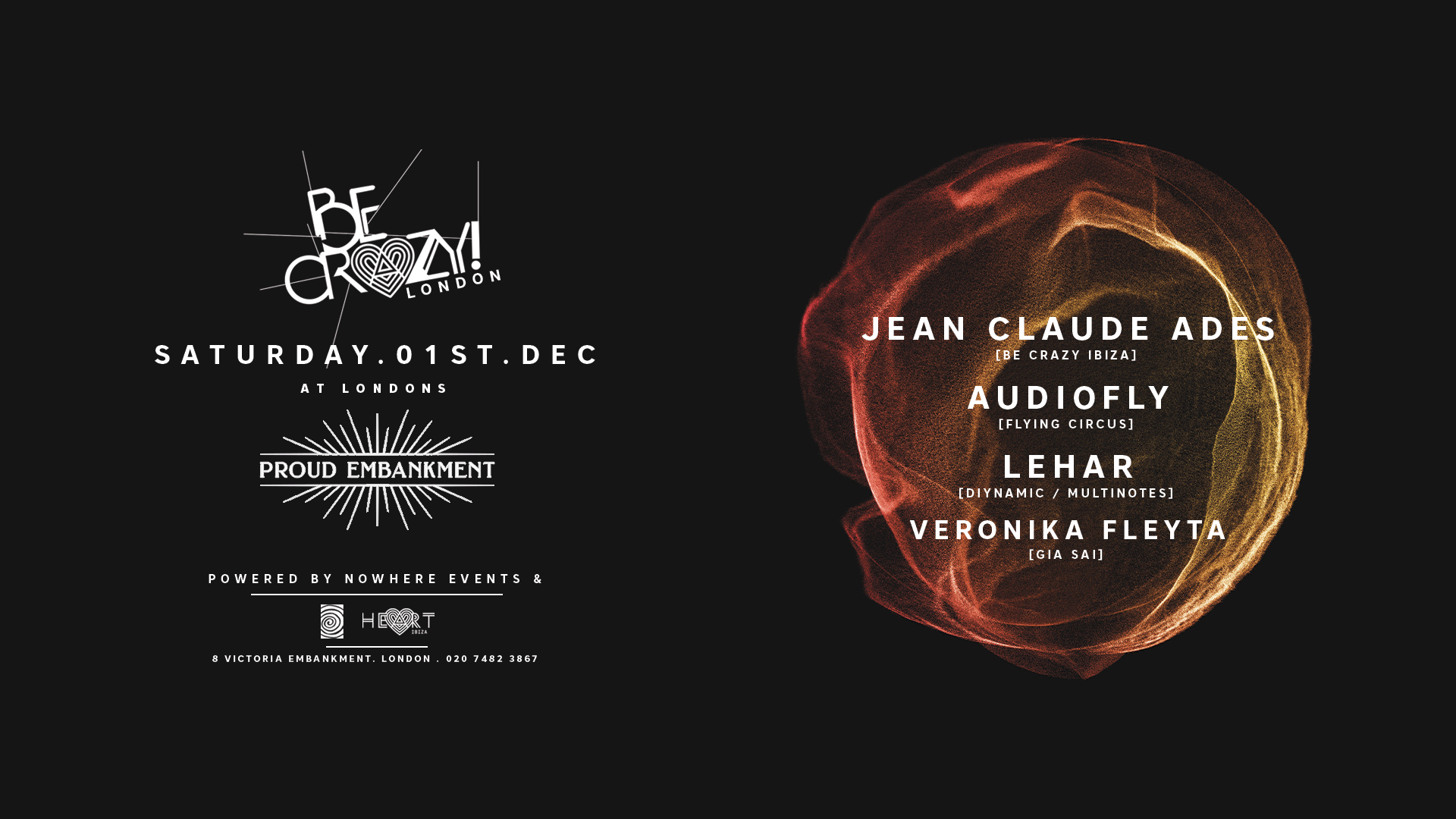 Follow Jean Claude Ades:  Facebook | Soundcloud | Instagram