There's no limit to the number of lives you can live in music. Jedsa Soundorom knows this more than most – from his early love affair with hip hop to his wild ride through the 90s house scene, the Paris-based DJ and producer has sampled more sides of the music game than most. He first saw the light at parties in London before holding down a high-level residency at Les Bains in Paris, only to end up spinning records in the rush of New York's house circuit at The Limelight, Cielo, Pacha, and more. After the intensity of the Big Apple, time spent as a DJ in Costa Rica with the sand under his feet was the perfect antidote, indulging his musical obsession in a pressure-free environment.
Expanding upon his own universe, Jedsa now presents his first full-length as 'The Album', a record that excites the imagination as the French circus master sets up his traveling show, through which 9 tracks take center stage for a dazzling performance.
In its first act, presented as 'Amazing Pauline', voices echo and resonate in a haze as heavy-handed percussions escort us deep into tribal territory. A melodic bassline and intricate percussive patterns further thicken the plot, as the mysterious voice engages in small talk while the groove traverses effortlessly. The second offering, 'Cry On Stage' is the first track to feature Soundorom's partner in crime, Eric Moung. Here, skitterish percussion sets the foundation for a delectable bassline to roll on over, amping on the residual energy left behind by 'Amazing Pauline' and paving the ground for Moung's deep and sultry voice in classic house fashion, showing off his vocal prowess and flair.
Next up, Jedsa drops the curtain to unveil a 'Dancing Snake', which features Arnaud C. Airy, a rather minimalistic tribal space is depicted in this true slow-burner that feels intimate, yet moves in plain sight, for everyone to listen. Entrancing, the lead line contorts at will, dancing to the groove without caution, charmed by the allure of the music. Almost a continuation of the same act, the storyline arc continues with Soundorom & Moig's 'Disco Kiss'. Flowing in the same minimalistic aesthetic, a dense frame slithers close to the ground until a vocal section intersects, generating a forced detour into a darker area of the disco for a groovy finale.
The next tent features a 'Masquerade' in collaboration with Thomas Roland, as a low-hanging groove, laced with texturized blips and sparks makes the track grow electric, distilling a pink hue that burns bright at the core of 'The Album'. Fun and fresh, 'Masquerade' goes down like a cold glass of lemonade under the scorching heat, providing the perfect relief before we hit the 'Mirage'. Featuring Darren Woodhead, the chimère created by haunting and eerie drones moves like fog over a solid percussive frame, generating a perfect headspace for Woodhead's Maxi Jazz-esque lyrics. Cutting deep, Jedsa and Darren take the blindfold down from our eyes to show us what really lies beneath in one of the record's most poignant and intense moments.
As we enter the last few acts, the charade continues with Soundorom's 'Illusion'. At this moment, the host of the gala cues delayed flamenco guitars, setting the tone before the beat kicks in galloping down to a Hispanic-infused tune that blurs the frontiers of organic house. With a narcotic low end, 'Illusion' warps and distorts all that comes in contact with it, displacing notions of time and space. Making the most out of these shapeshifting emotions, Soundorom summons Eric Moung back on stage for 'Looking For Freedom'. Deep, almost ritualistic, the track feels like a cleansing process of sorts, with guttural vocal interventions by Moung. A blessing of sorts, as we leave behind the tribe that so graciously welcomed us, showing us a different way to understand life itself, and set for uncharted adventures under a new compass.
The last chapter sees Jedsa 'Riding with the Gods' as the French artist reaches for new heights. Built around a sharp bit of slam poetry, Jedsa graciously puts us back where we first met, but not before bestowing existential questions upon us, inviting us to challenge pre-conceived notions about our existence under an elegant, minimal frame that only highlights the importance of Jedsa's message, setting it up, front and center, for everyone to wonder if we've chosen the right path.
A sharp and intricate view into Jedsa Soundorom's headspace and experiences, 'The Album' is a cleverly told story. One where multiple adventures intertwine to become something bigger through the sum of their parts. Between Minimal, Organic House, and deep shades, Jedsa blossoms and transforms into a spellbinding master of ceremonies.
Jedsa Soundorom's 'The Album' is now available via Zingiber Audio. Stream and buy here.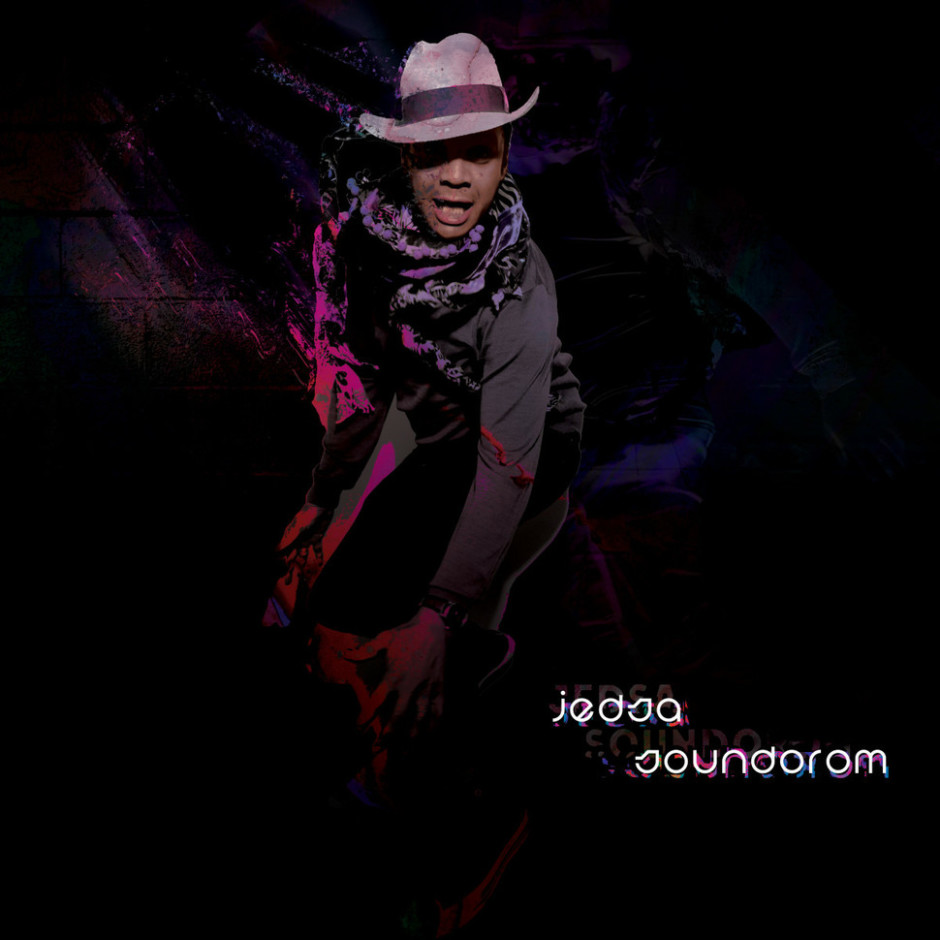 Follow Jedsa Soundorom: Facebook | Instagram | Soundcloud | Spotify