Analog gives way to digital, trends come and go, yet NYC's DJ Joeski remains at the top of his game, and now, in the midst of his third decade as one of house music's most sought-after stars, his momentum shows no signs of slowing. Joeski's trajectory can be traced back to 1991 and, this March, the world-renowned DJ, and producer will make an eagerly awaited return to Get Lost Miami for this year's Miami Music Week.
As Joeski gears up for Get Lost Miami 2022, the DJ and producer recalls his 5 favorite memories from the Crosstown Rebels festival:
1. One of the best sets I've seen at Get Lost was Kerri Chandler. I danced throughout the entire set.
2. The first time I played Get Lost, I dropped a lot of disco during my set and the crowd was loving it.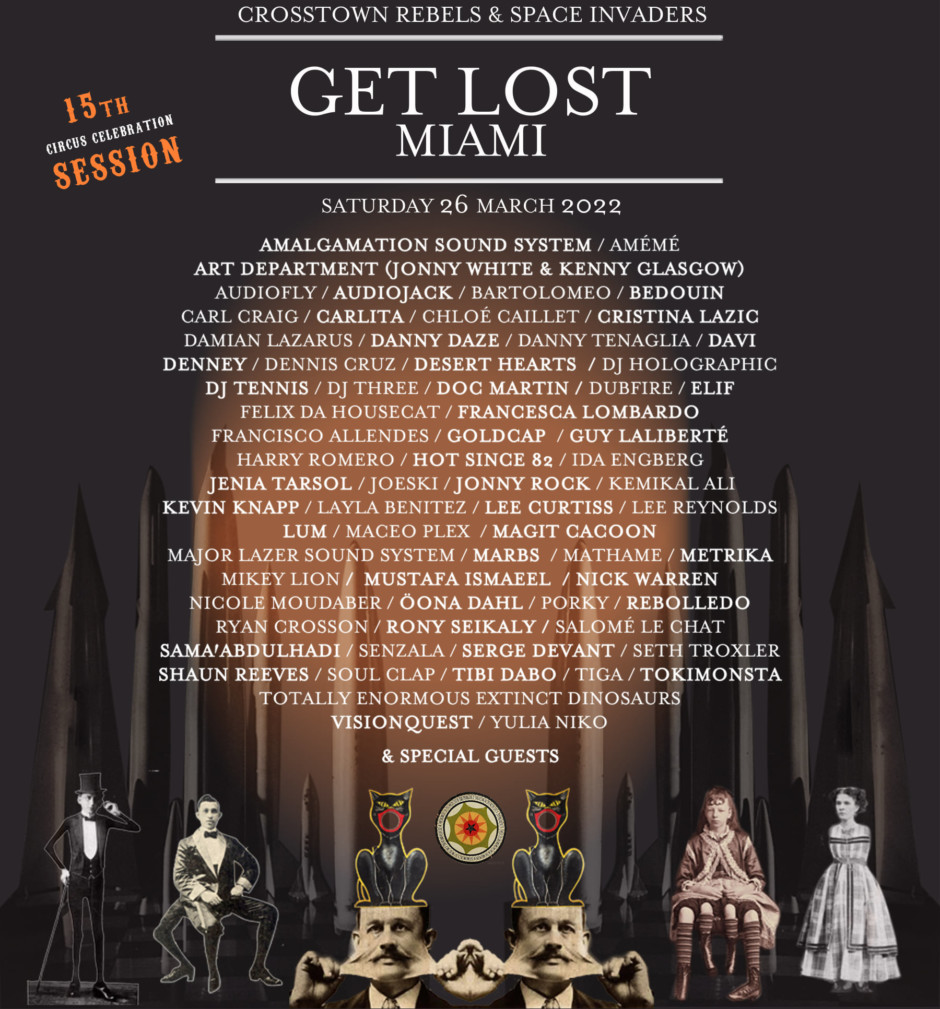 3. One year at Get Lost, I played a back-to-back set with Doc Martin and the energy of the floor was crazy. Definitely a memorable experience.
4. Probably the most memorable set I played was when I was outside and it was pouring rain and my soon-to-be booking agent, Melissa (Mantha), stood out there and held an umbrella over me so I didn't get wet while I was playing.
5. Get Lost is my favorite event to play during Miami Music Week and I'm really excited to make new memories this year! See you all there.
Joeski will be performing at Get Lost Miami's 15th anniversary this Saturday, 26th. Purchase your tickets here.