An undisputed classic from the turn of the century, John Creamer & Stephane K.'s 2001 hit 'I Wish You Were Here' has an unparalleled allure. Featuring sublime vocals from Nkemdi, driving and brimful of emotion, the piece hypnotized and entranced listeners rolling for over 12 minutes with seductive flair, becoming the stuff of legends. Now, BiG AL's Ready Mix Records celebrates its 21st birthday with a very special release, featuring seven new remixes from Martijn ten Velden aka MTV, Stan Kolev, Spieltape, Fabien Kamb, Music P & Marque Aurel, and Khaaron, who re-imagine the track for the 2020s.
The first of the remixes in this release comes courtesy of Martijn ten Velden. The Dutch producer, under the guise of MTV, shows all his expertise behind the studio, conjuring a sublime tribal percussion frame, where synths light up light fireflies in the warm night, contrasting playfully with Nkemdi's gorgeous delivery. The second rendition is up to Stan Kolev, who presents one of the most beautiful interpretations of 'I Wish You Were Here' out there. Deep and enchanting, the take rolls smoothly through atmospheric passages and rumbling stabs, somehow drawing out new emotions from Nkemdi's vocal performance. With a mesmerizing breakdown, where strings elevate the track to uncharted heights, making out of this one epic remix.
Ready Mix Records head honcho BiG AL steps up next, with a powerful 'breakless' edit of Stan Kolev's take on the original creation. Without ever stopping, BiG AL blazes by in style, letting the breakdown string section traverse right through the locked groove as the remix navigates down deeper shades. Going down a different route, Spieltape envisions a minimalist sonic tapestry, where the vocal lines feel larger, resonating in the open space while percussive patterns swing away throughout the composition.
For his part, Fabien Kamb undertakes a more dramatic approach in his progressive delivery. Nkemdi's vocals blur in and out, wrapped in a dense cloud of smoke. Mystery courses through its veins, coming in clearly only during the breakdown, almost begging for a gasp of fresh air for one of the album's standout moments. The sixth interpretation comes via the hands of Music P & Marque Aurel. Here, the Swiss-German duo turns up the stabs and go for classic house arpeggios, serving a most flavorful aural dish.
Down to the finale, it is Kaaron that dreams up a featherweight tale that leans on a more melancholic side. The duo comprised of Robert R. Hardy & D.M.P. summon a myriad of iridescent synths, that echo in subaquatic sonic pastures for a truly creative reinterpretation of a true modern classic. John Creamer & Stephane K.'s creation stands strong still to this day. Modern, yet timeless, 'I Wish You Were Here' certainly is a testament to what many might consider as the golden era, and the fact that it still keeps giving to this day is proof of just how big the song really is.
You can grab your copy of 'John Creamer & Stephane K. ft. Nkemdi – I Wish You Were Here (2020 Remixes)' here.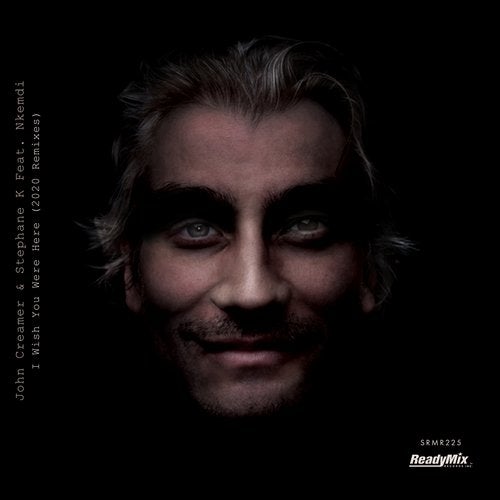 Tracklist:
I Wish You Were Here (Martijn ten Velden Remix)
I Wish You Were Here (Stan Kolev Remix)
I Wish You Were Here (Stan Kolev Remix – BiG AL's Edit)
I Wish You Were Here (Spieltape Remix)
I Wish You Were Here (Fabien Kamb Remix)
I Wish You Were Here (Music P & Marque Aurel Remix)
I Wish You Were Here (Khaaron Remix)