Founded in 2020 by baez & Samihe, Minds Alike Records cultivates a community of like-minded artists who share a similar acoustic expression within the electronic music space. From Melodic, Organic, Deep House, and Electronica/Downtempo, the newly founded imprint seeks to thrust timeless music into the spotlight with carefully curated releases that have seen artists like Death on the Balcony, Bodai, Broj, baez & Samihe, and more grace their blossoming catalog.
Having recently experienced their first label showcase, we caught up with founders baez & Samihe to talk about their evolution, what the showcase meant for them, the effort and passion behind Minds Alike, and what the future has in store for them.
Electronic Groove: Hi baez! Samihe! It's an absolute pleasure to have both of you here with us. How have you and the Minds Alike crew been? What have you guys been up to?
baez & Samihe: Hi, thank you so much for having us. We have been well and in a really good space. We are feeling a lot of momentum as we head into our 2nd year and have moved on from the initial jitters of diving into uncharted territory to now starting to feel more confident about our development and new working relationships.
As of lately, new doors are opening for us with event collaborations. We just got back from Chicago last month where we hosted our first label showcase which turned out to be a success on several levels. We cannot wait to announce future showcases in various cities in the US.
Electronic Groove: How did it all come together? How was Minds Alike born? What was its original mission?
baez & Samihe: We have known each other for close to a decade and lived together for three of those years. At the time, baez was already established in Miami and mentored Samihe with the do's and don't's of the industry and the behind-the-scenes work that went into meeting the right people, getting tracks signed, etc.
We connect on many aspects of life and generally just have a great vibe between us. This is for sure the foundation of our label as we built a brotherhood that translates into our working relationship and how we treat each other and the artist(s) we sign.
Our mission for the label is very simple, to always position the artist first. What this means is that we believe and support their vision without asking for artistic changes, like some labels do, while also giving their projects our full and undivided attention for promotion to try to reach as many of the right people as possible. In addition, we give the artist more return on their hard work, by offering a higher royalty split than the industry standard which puts more emphasis on the above statement.
Electronic Groove: How would you define the sound of the label? How has its vision evolved since its inception?
baez & Samihe: We have always wanted to support music that can transcend the age of time and space, so we tend to keep an open palette for music selection. While finding timeless music is incredibly rare, we also like the idea of releasing projects that are not just for clubs or festivals but more for a wide range of scenarios and platforms.
The styles of music our catalog features range from Melodic, Organic, Deep House to even Electronica/Downtempo. We want to emphasize that this does not mean we are not open to considering other styles of music.
Electronic Groove: Do you feel like a label must mutate over the years as the scene does in order to stay relevant?
baez & Samihe: Yes, for sure. As artists ourselves, we mutate our sound design over time. All the great ones reinvent themselves, whether it's to stay relevant or simply as an evolution of art. We are not listening to the same style of music we did five years ago. We think it would only shorten our growth if we didn't look into new areas to explore sound.
As for record labels, catalogs evolve over time as the artist(s) they sign continue to push boundaries. A label without artists has no music, so it's not necessarily up to them to mutate. However, labels have to be creative in how to market this ever-evolving industry. Staying relevant with tech, promotional trends, and media platforms to reach the target demographic is a key component to success.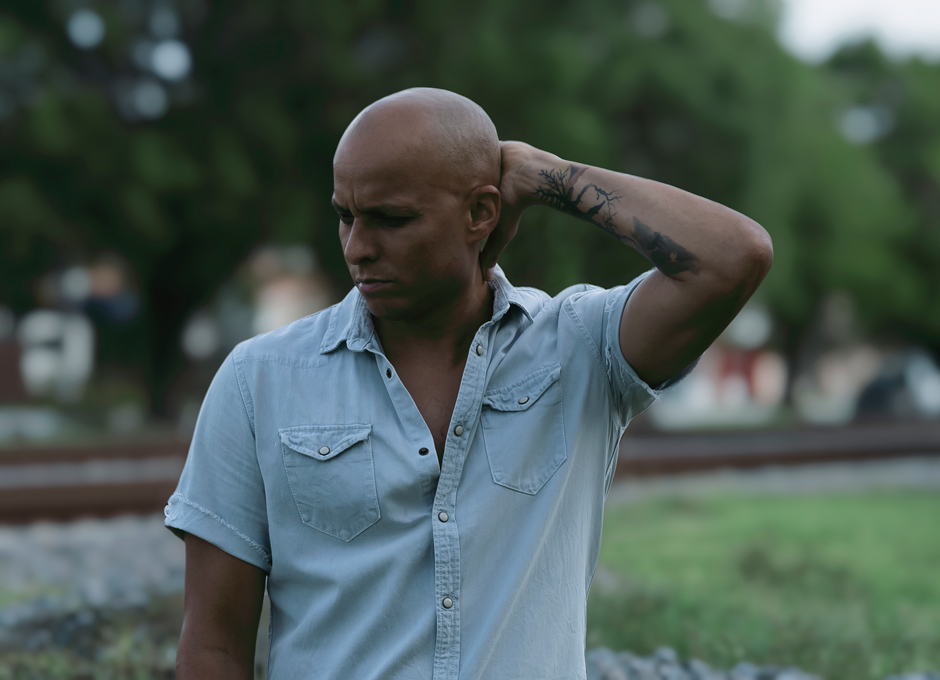 Electronic Groove: You recently had your first label showcase, right? What was the experience like? Did it all go as planned?
baez & Samihe: Honestly, the event went so smoothly that we should not assume it will be this way for our next showcase. We collaborated with our dear friend and great DJ, Michael Osterhaus who navigated us through the logistics with the venue, Arbella Chicago. Everything we prepared for ended up working without any hiccups. Anyone who has organized events knows that usually there is something that will go wrong during a live event, so for us, this was a welcoming and encouraging experience.
On top of everything, we also met some amazing people and the show received tremendous support from the local community. We couldn't ask for anything better.
Electronic Groove: And do you guys have plans to do another one in the short term? What's the plan with these going forwards? How much effort do they require?
baez & Samihe: Absolutely. We have all the intention to continue to grow this aspect of the business. For us, it's an important vertical of Minds Alike to be able to share our vision on stage whilst supporting the talent we have on our roster.
The showcases are a two-fold event where we also record on video the performances to later be shared on different media platforms. This allows us to reach more people that want to connect with our community.
We have plans to host showcases in all major cities in the US such as New York, Los Angeles, San Francisco, and our home base Miami.
Electronic Groove: How hard is it to grow while balancing the financial aspects of running a label and also trying to stay true to that initial artistic motivation that led to its foundation?
baez & Samihe: Growing anything takes time and patience; starting a label is no different. One of the few takeaways we have learned from being in the business for over a decade is that, no matter what, you have to stay true to your core values and place the brand with consistency. Everything else will follow.
Financially, It's no secret that record labels fail to make profits in their first, second, or even third year. However, being a boutique independent label allows us to sign new artists at a fraction of the cost and still have the potential to reach a wide audience. And if marketed correctly, there is a chance you can return a small profit.
This is why a lot of artists prefer to go independent and bypass record labels altogether, as they have access to the same distribution tools without having to give up their master recordings or royalty splits, which we support 100%.
Electronic Groove: How have your latest releases been fairing? Any personal favorites?
baez & Samihe: Our latest release, 'Lucid', by Enchanted Kids featuring Emily Zuzik cracked the Beatport Top 100 in the Organic House/Downtempo releases which we are extremely proud of. We were able to get some amazing artists on board for remixes such as Death on the Balcony, Swann Decamme, Ella Romand, and Bodai. The release also garnered support from globally recognized artists such as Hernan Cattaneo, Nick Warren, David Hohme, Nhii, just to name a few. It was an amazing project that came together flawlessly.
It's hard to pick a favorite release as they are very special to us. We are very happy with the direction we are going.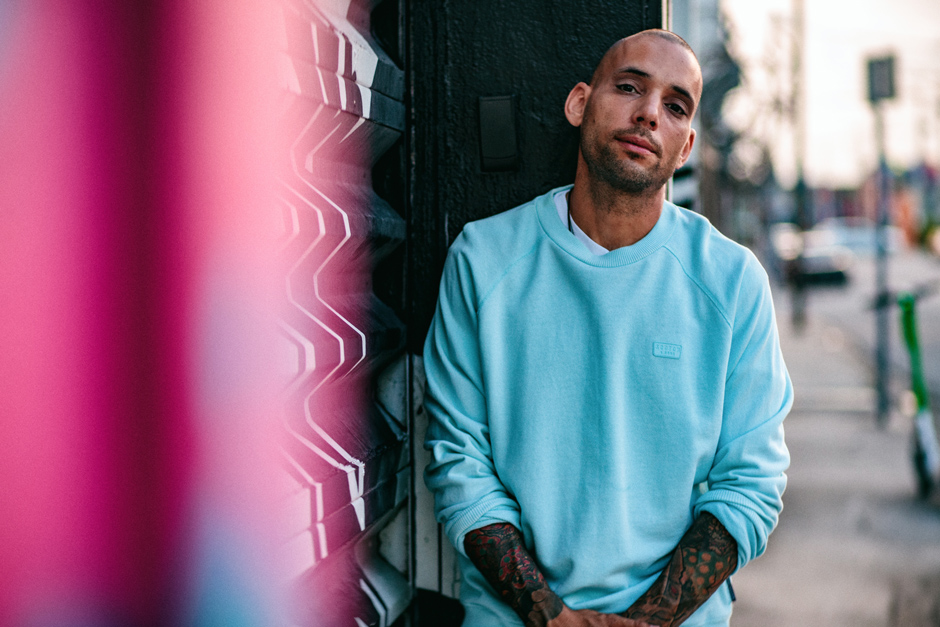 Electronic Groove: What about new music? How do you guys go about selecting which new submissions to sign? What do you generally look for?
baez & Samihe: We look for songs that tell a story. We like to hear questions and have the answer to that question by the end of the track. While that's just a general thought process, for the most part, we simply go by feel. How does it feel to us? Would we play this song at a venue or use it on a podcast? If all of those answers are positives then we will go ahead and sign the music.
Music comes from a place of passion and art, that's what we like to hear when we scan through demos.
Electronic Groove: We know that most times, it also has to do with the artist behind the music. What do you look for there?
baez & Samihe: This is a great question. And yes, the artist name definitely has a say on whether we would consider signing their projects. Sometimes there are situations where you collaborate with an artist to change the direction of the catalog to open the door for new opportunities and collaborate with other artists in that genre or it's simply to tap into their fanbase and expand reach. However, that still does not change that we look for passion and art in music regardless of the popularity of the recording artist.
Electronic Groove: We know that you guys are more than a label, identifying closer to something like a community. What other activities does the brand have a hand in?
baez & Samihe: We have a blossoming podcast series that allows us to feature some of our favorite artists and friends. Podcasts vary in styles and from tremendous talents such as Valer den Bit, Joe Miller, Wild Dark, Magician on Duty, and Mark Slee, just to name a few. Up next we have podcasts from Roman Rai, Eveava, Dude Skywalker, Kevin Watry, and the king of Atlanta's underground nightlife, Tocayo.
Electronic Groove: In which ways have you grown as a brand since its conception? What has been the importance of promotion behind this growth and in which ways have you applied promotion strategies?
baez & Samihe: The label started off as a platform for us to release our music. Quickly after, we realized this was not enough to be able to increase brand visibility as we didn't want to quickly turn around music just to release content.
The next phase of development was starting a podcast community that allowed us to collaborate with artists without restrictions. New labels suffer from not getting any demos because of the relatively small catalog and roster, so for us being able to collaborate with our favorite artists was a huge step forward.
Because of our growth in the past year or so, we are now starting to negotiate with venues and promoters and starting to throw our own parties. This is a massive leap forward, but again, requires an extraordinary amount of patience and perseverance as the talent buying market is extremely competitive.
As we continue to grow, the evolution of the company is to be able to serve as a record label, artist agency, and event production company.
Electronic Groove: What can you tell us about the visual aspect of Minds Alike? How did you end up with this particular feel?
baez & Samihe: We had several brainstorming sessions on how we wanted the aesthetics to be and at the core of all the different examples we brought to the table, the characteristics that stood out the most were minimalist and clean.
Our catalog artwork started with images that represented the sounds and/or artist's cultural background – in some way. But now, the artwork features an artistic rendition of landscapes from the artist's home country. For example, our next release features the artwork of a small town in Bergamo, Italy, which is where Arteforma is from.
Shout out to our talented and creative friend, Omar Martin for building our brand identity.
Electronic Groove: What would you tell a friend looking to set up his own label? What questions would you invite him to answer?
baez & Samihe: We would suggest building relationships with local artists and label managers first. Find a mentor or someone that is willing to share industry tips so you can start the label with some basic knowledge. Having an established network prior to launching a label will make your experience less intimidating.
Secondly, make sure you do your research and find a distributor that works with you, not against you. A lot of distribution channels promise a lot but never deliver. We were lucky to have a relationship with Jason Wohlstadter from Proton who was happy to support our vision and represent our label for distribution. Proton has a great system in place that helps new labels get their footing but also has the bandwidth to support major labels.
Lastly, managing a label requires a lot of time, patience, and financial resources that you will probably never get returns for, at least not right away. It's important to keep grinding and putting in the time.
Electronic Groove: What else can we expect from Minds Alike in the future? What plans are in store for the collective?
baez & Samihe: While our main focus is to create more event experiences, we are very excited about our future releases and the podcasts we have scheduled over the next few months.
Forthcoming, we have a single from Arteforma which is set to release late October / early November this year. As well as two releases by baez & Samihe with some solid remix support.
Electronic Groove: Thank you so much for your time baez & Samihe! We wish you, Jason, and Minds Alike all the best for the future!
baez & Samihe: Thank you for your time. It was nice to reflect on our journey so far.
Follow Minds Alike: Website | Facebook | Instagram | Bandcamp