This is the fourth LP of his career.
On the occasion of the fifteenth anniversary of his DIRTYBIRD label, the American DJ and producer Claude VonStroke, head of the brand, presented his new album entitled 'Freaks & Beaks'.
The record is comprised of 11 tracks that merge robotic synthesizers, acid, melodic sounds and much more. So far, 'Youngblood', a collaboration alongside Wyatt Marshall and 'All My People In The House' have been released as a double single.
To continue with the celebrations, DIRTYBIRD will publish a table book, with book-signing events in London and New York. Also, the label will premiere its Art Show in Los Angeles. In parallel, VonStroke embarked on a world tour that took its first steps through Europe. The tour will be extending to South America, Asia, and North America.
Listen to 'Freaks & Beaks' below.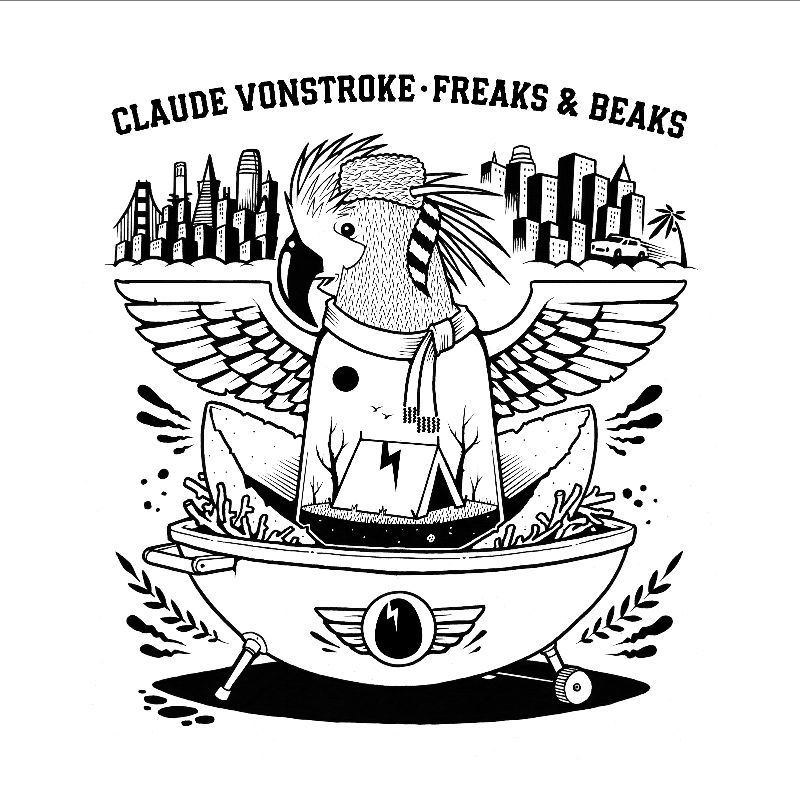 Tracklist:
1. Warming Up The Bass Machines II
2. Freaks Don't Fail Me Now
3. Flubblebuddy
4. Youngblood (feat. Wyatt Marshall)
5. Frankie Goes To Bollywood
6. Session A
7. Waddaday (feat. ZDS)
8. These Notes In This Order
9. All My People In The House
10. Alpine Arpline
11. Birthday Messages