It is not often you find yourself in London's Fabric nightclub on a Thursday afternoon/morning among professionals from all corners of the electronic music scene instead of being surrounded by weekend club-heads in the early hours, but the second London Music Conference (LMC) was all about rethinking the industry.
For any industry professional, LMC is an important event to mark on the calendar. A thoughtfully-curated event encouraging active participation by attendees, it also offers opportunities to expand horizons in an ever-evolving electronic music world.
The three-day LMC provided an exceptional opportunity to tune in and keep up-to-date with everything relating to electronic music, with showcases, panels, and demonstrations. It also offered an unparalleled networking opportunity for upcoming talent, A&R managers and the artists shaping our industry today.
Alongside live production workshops and panels were led by established industry, government, charity, and LGBTQ+ leaders. Demonstrations featured new tech from Korg and Yamaha, along with modular instruments and music institution demo stands. Full ticket holders also had exclusive access to evening drum and bass or techno-fuelled events across late-night venues including Corsica Studios and Village Underground.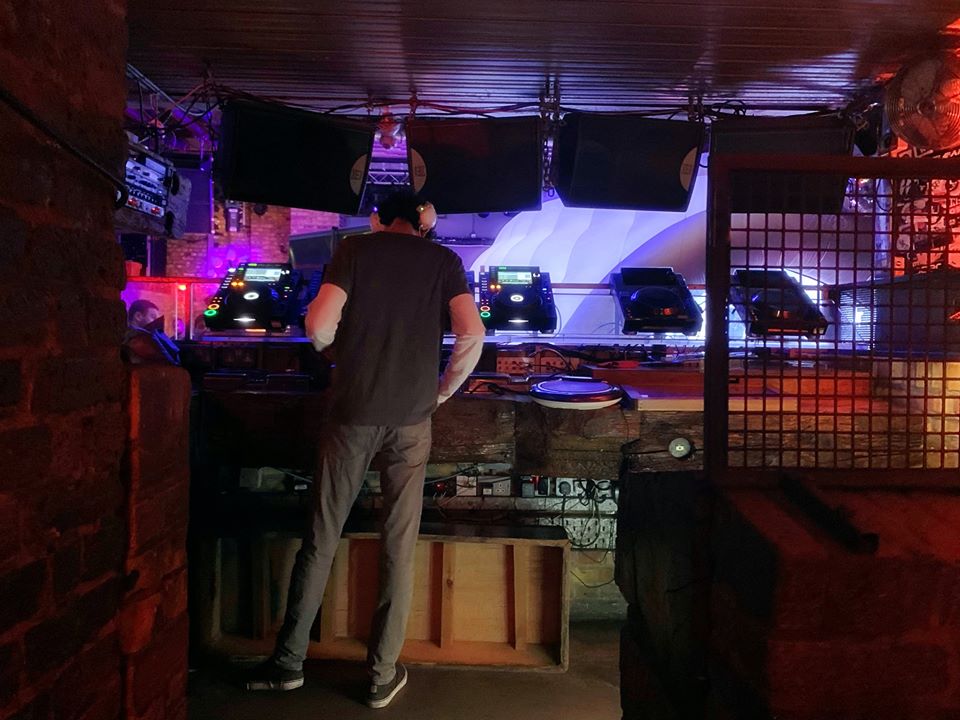 Point Blank Music School hosted a masterclass track deconstruction led by Ski Oakenfull who has established himself on YouTube with production techniques incorporating Daw and Push 2 aspects into Ableton Live. Charismatic Tim Cant led tech workshops by Korg, including amplification of tracks through 'clipping'. AudioLock ran a session on protecting music from piracy and brand-hijacking while emerging new business 'seeqnc' introduced their ground-breaking new app-based platform helping track real-time airplay and streaming to ensure artists get paid royalties.
Industry leaders, including Yamaha, Hybrasil, Ninja Tune and Skiddle, ran A&R meetings and technical workshops, particularly useful for those developing music careers, focused on understanding current trends and the latest developments in marketing, machine-learning in production, and networking with established promoters.
Another highlight was a screening of the documentary 'Palestine Underground: A Documentary From Boiler Room & 4:3', and Q&A with Producer Jess Kelly. Depicting the bridges formed in a segregated community in Israel, the documentary follows the lives of Palestinian artists shaping the dance scene during the lead-up to their first Boiler Room Set in Ramallah in June. This provided a fascinating insight into dance communities heavily regulated in places of political conflict and religious complexity. Check it out here:
'Safe Spaces and Inclusivity in Nightlife' – a panel led by Alex Warren (DJ Kiwi/ Crossbread), Jaguar (BBC Radio 1) and Steven Braines – discussed the importance of respecting boundaries and personal space in dance music spaces, highlighting important measures curbing predatory behaviors alongside current efforts to eradicate racism and sexism while empowering minority communities.
Mental health in the music industry was also up for discussion, in a panel moderated by Nemone (BBC 6 Music/ Psychotherapist), Stuart Glenn (Co-founder of The Cause, Tottenham) and Peter Leigh (Charity head for Key Changes). The Cause's charitable events have raised over £60,000 in just two years, and Key Changes prioritizes therapy for musicians and hard-to-reach people with mental health problems who may be unresponsive to classic forms of treatment. Working closely with NHS professionals, Key Changes provides much-needed resources for musicians, including music therapy and legal advice, as well as providing safe and quiet working environments, away from everyday pressures.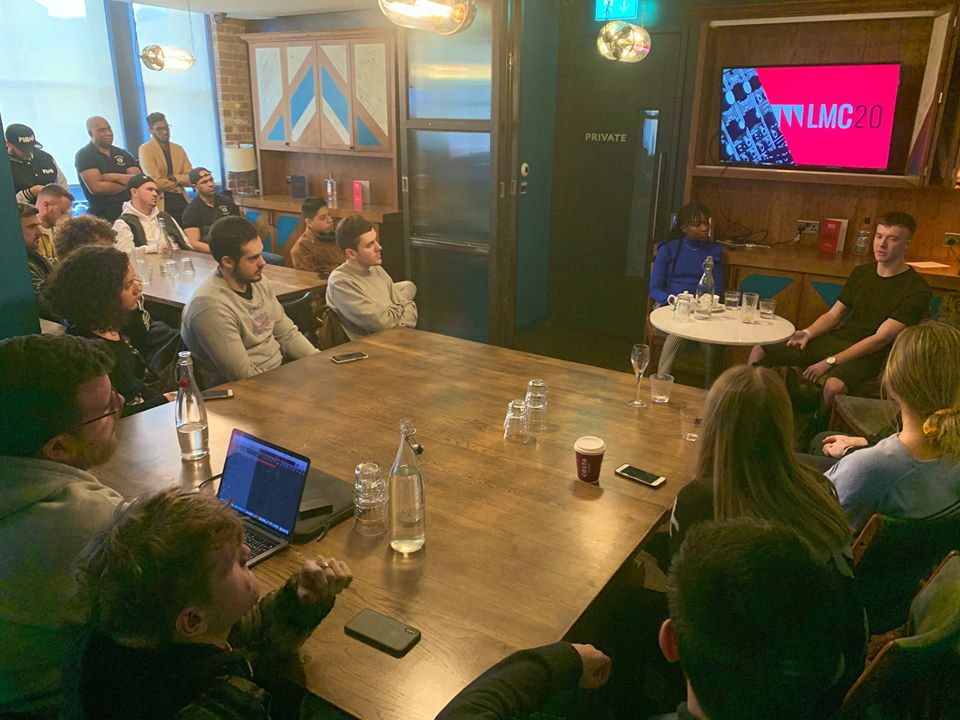 With the untimely death of Avicii last year, mental health in music has been brought to the forefront of the industry, prompting important conversations about tackling problems stemming from a competitive, creatively-demanding job without a guaranteed income. The most recent Avicii memorial concert saw all proceeds go to Mental Health and Suicide-Prevention charities. Sam Hall (Goldierocks) shared her experiences and struggles to which many artists could relate. Demanding tour schedules, late nights and irregular sleep patterns led her to prioritize self-care to bring positivity and balance to a demanding and unconventional lifestyle. Her recent IO (Input Output) Project offers access to immersive sound-frequency and healing workshops for low-income households and prisons.
Panels explored other newsworthy topics, including climate change. Speakers from the Association for Electronic Music, Fabric resident DJs and Extinction Rebellion discussed how music can contribute towards finding solutions for global warming.
Ongoing club closures and outlining measures the industry is taking to keep doors open around the UK, providing safe spaces for our community without driving club-owners out of business, was also up for discussion. In recent years, soaring operational costs have left many venues struggling. With guest speakers from Night Time Industries Association (Michael Kill) and Music Venues Trust (Mark Davyd), it was a pleasant surprise to learn there are emergency-response services in place to provide legal support for venues facing commercial risks, rental increases, noise complaints or license appeals.
The Night Time Industries Association works with both audiences and operators to ensure venues provide safe event spaces, while also providing educational support to police and local authorities about cultural diversity and aiming to eradicate 'Form 696′ – the form all promoters and licensees have to submit 14 days before an event pending London Metropolitan's permission to go ahead – widely-regarded as discriminatory against minority cultural events. Options were outlined that could enrich artists' lives who are often income-reliant on as performances. These include engagement on a citizen level with local authorities to ensure voices are heard, and ensuring government grants are issued to those venues most in need of support.
An engaging discussion with Mark Newton (Broadwick Live/ Printworks/ Magazine club), Greg Holmes (Festicket), Firas Waez (Snowbombing/ Waze & Odyssey) and Preye Cooke (Strawberries & Cream) discussed current challenges faced by promoters and festival organizers, from soaring artist fees and pressures to deliver a flawless experience, to competitive pricing of event tickets. Strawberries and Cream discussed their tactics to ensure headline acts are booked in good time to sustain ticket sale numbers. An audience-led discussion covered current approaches to on-site drug-testing which has so far seen success in a handful of festivals such as the 2016 Secret Garden Party in led by The Loop, although this approach remains unsuitable for all festivals due to government and local council policies.
Another hot topic – gender balance in line-ups – is currently being addressed by projects such as the Smirnoff Equalising Music campaign in collaboration with Broadwick Live, to encourage more women to flourish in the industry, mentored by established female artists such as The Black Madonna, Peggy Gou, and Honey Dijon as well as male mentors including Artwork. Ten new female artists each year are now appearing in UK festivals such as Snowbombing, and venues such as Printworks. Such initiatives make 2020 the perfect year for female or female-identifying artists to pursue their dreams.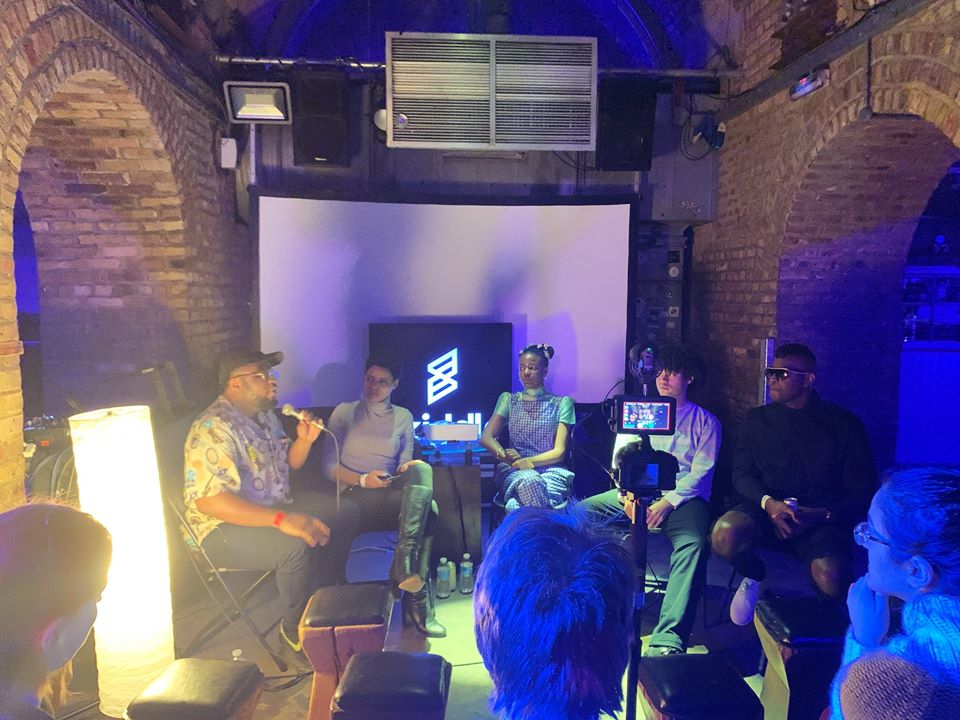 Another panel focused on music journalism and increasing awareness of paid content, addressing whether "positive feedback only" reportages really present an accurate depiction. Jeff Mills pointed out that media tends to give undue credit to emerging artists before they have achieved real career highlights, making it easy to blur the lines between unbiased and accurate reportage in favor of generating content to fill pages, thus jeopardizing the integrity of quality writers and enabling editorial propaganda. Therefore, he argued, it is essential to acknowledge that branded content has less journalistic value.
The Guardian's Ben Beaumont shared the concept of Guardian Labs which is driven by brand partnerships across a number of industries including travel, tech, and beverages, highlighting the necessity to generate income streams for media to be self-sustaining. Such financial arrangements, he said, subsidize and facilitate independent journalism. Panelists argued that, despite the prevalence of digital media, there are still readers who prefer the print medium, which has seen some publishers, such as FACT Magazine, go back into print. Projects like She Said So connect writers and female music industry professionals to connect and empower underrepresented communities. Through their network, audiences can generate new story-lines, such as investigating the gay dance scene in Ghana.
The smaller open-plan space at Smith's of SmithField was perfect for generating a sense of community and openness, enabling guest speakers to interact with the audience on a more personal level. Owen Norton's talk "How to Break Into Music Business as a Young Artist" gave an inspiring lowdown of how remixing a commercial track, paired with a keen interest in music and years of production practice, can lead to a sustainable future career, opening further doors to become a breakthrough artist.
The second LMC was a reminder of the importance of such conferences, to respond to constant, ongoing music industry changes. Unmissable for any music industry aficionados, London Music Conference also offered any music enthusiasts the chance to explore new technologies, and engage in more critical thinking on the ways we approach our industry, both now and in the future.