David López and Carlos Cruz have been releasing under the Lopezhouse alias for over 10 years, carving out their name in quality progressive house and techno. Having turned the heads of Solomun, the Dirtybird crew, and the legend John Digweed, they now drop a brand-new collaborative EP with Eleonora (Eleonora Zaripova), on hafendisko.
'Nothing Is Real', co-written by Lopezhouse & Eleonora, features three different takes on the original version, that showcase the imagination of the artists and the flexibility in the composing elements of the track. The EP kicks off with the original version, which rides on the back of a throbbing growler of a bassline. Emotions are palpable from the onset, as Eleonora's vocals begin to set the tone and linger, echoing forevermore in the ether. In between dark pop and synth-wave, her vocals resonate and cut deep into the track, breathing life into the machinery that powers 'Nothing Is Real' into a proven floor-filler.
For the second take, the artists present their 'Unreal Edit'. Here they tread through leftfield waters, in a version that emerges from depths unknown, as Eleonora's vocals question the existence of everything she knows to be real before the track takes a detour and shapeshifts into a semblance of the behemoth summoned in their original mix.
Wrapping up the package, Lopezhouse provides the 'Instrumental' mix of 'Nothing Is Real'. As the name suggests, strips the vocal lines and the atmospheric swells from the mix, for a club-ready weapon that will leave DJs more room for experimentation and tampering.
Lopezhouse & Eleonora's 'Nothing Is Real' is out now. Buy and stream here.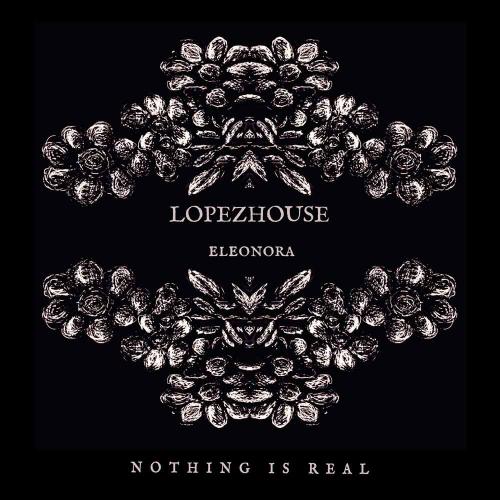 Tracklist:
Nothing Is Real (Original Mix)
Nothing Is Real (Unreal Edit)
Nothing Is Real (Instrumental)