Magda's realm as an artist spans far beyond the typical role played by DJs and producers. With an open mind, she will try her hand at whatever feels right: from producing high-quality Tequila to tech collaborations, fashion and art.
In this ocassion she's planning to invite her most admired electronic acts and artist friends to perform at the new series of events and later to record for the PERM label.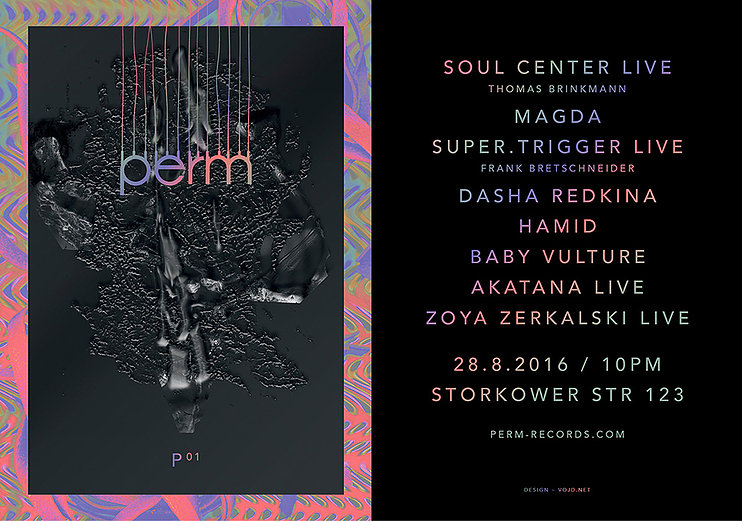 PERM will transform the previously unused, East Berlin space Anomalie into a two-room fusion of bold electronic music and design. Magda has envisioned a creative listening area to merge the best of both home and club environments.
Every bit as important as the musical programming is the visual curation, as PERM is intended to be an alternative to a normal night spent clubbing. Designers House of North were invited to build a modular light structure to create a warm, static atmosphere in the main room and the first two events will also exhibit an exciting collaboration with acclaimed German artist Dirk Bell, exhibiting his sculpture "Merkaba".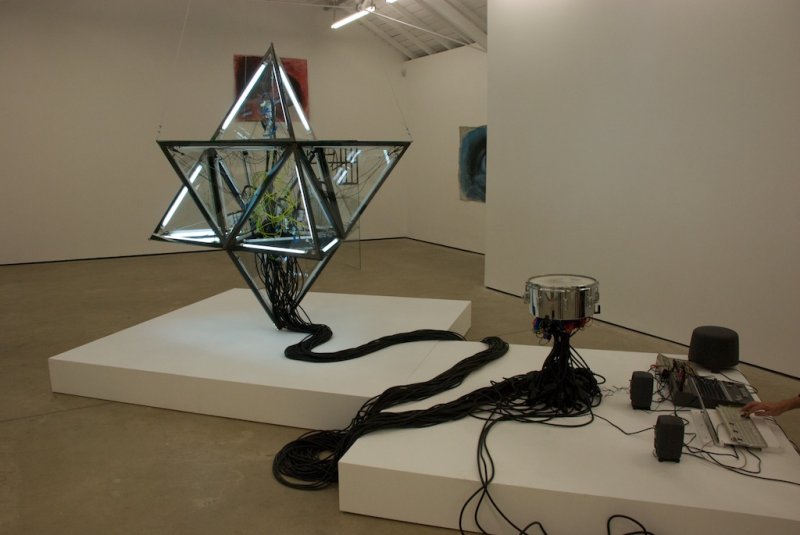 On August 28, electronic innovators Thomas Brinkmann and Frank Bretschneider will present their respective live projects, Soul Center and Super.Trigger. These two artists are behind some of the most influential and acclaimed records of the last two decades, mainly on their own labels Max Ernst and Raster-Noton. A special, extended DJ set will come from Magda herself as well as from resident Hamid. In the cosy and kitschy 'Frizz Room', Dasha Redkina will DJ and debut her live PA as Zoya Zerkalski, Akatana will also play live and Frizz resident Baby Vulture will DJ.
The soundsystem will be custom-fitted for the space, tuned to be the ideal carrier for both the otherworldly techno and dreamlike ambience on offer. It is a key ingredient in this intriguing collaboration between music and art, a night to engage the senses in compelling and unusual ways.
For more information: perm-records.com