The Liverpool born producer and Dj brings his infectious energy behind the decks.
Melé steps up of Defected Records with a double CD mix compilation.
Entitled 'Melé in the House', both sessions were mixed live, charting his obsession with deconstructing tracks and echoing his DJing technique using three or four decks, looping percussion and piano parts over each other. The mixes draw on almost 25 years of house music, focussing on the Latin, tribal and percussive, and were described by himself "like putting together a really hard jigsaw puzzle".
David Mayer, Luciano, Joeski, Harry Romero, Van Helden are some of the artists included on this release.
A four track sampler has been recently released, and the double compilation will be out August 31st.
Listen to one of tracks included: Melé's – 'Tribal Harmonix' (Extended Mix).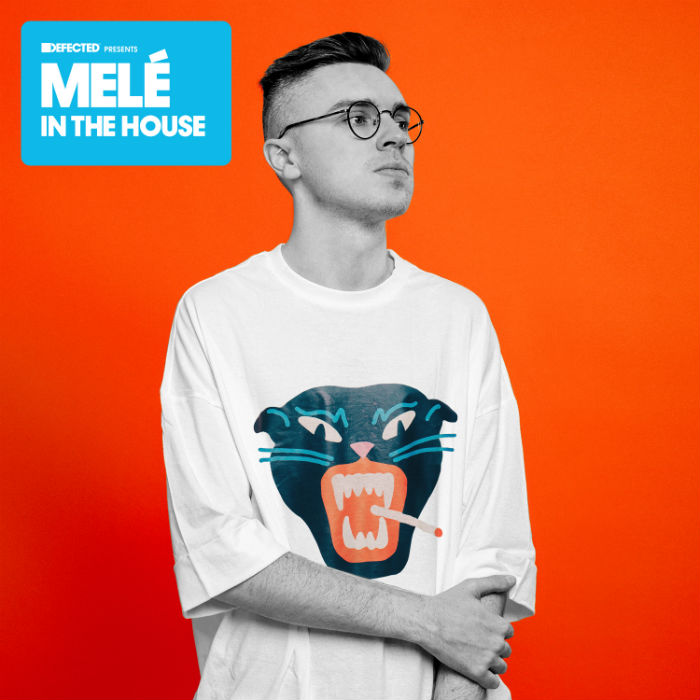 CD TRACKLIST
CD1
1. David Mayer 'Movement'
+ Honey Dijon featuring Seven Davis Jr. 'Houze' (Accapella)
2. Vega & Quintero featuring Nina Rodriguez 'Yemaya' (Louie Vega Bassline Mix)
3. Blaze 'Lovelee Dae' (Primitive Dub)
4. Julien Jabre 'Talking Walls'
5. Ian Pooley 'Gimmie Sound'
6. Quim Manuel 'Senhor Doutor' (Adam Port Edit)
7. Luciano & David Morales 'Esperanza' (Luciano Flow Latino Mix)
8. Peven Everett 'Stuck' (Original)
9. Jimpster 'Step By Step'
10. Joe Corti 'Dancing Mist'
11. thatmanmonkz featuring Nikki-O 'Ooh Wee' (Hamtramck Mix)
12. Robert Owens 'I'm Strong' (House Mix)
13. Joeski 'Acid Disco'
14. G Club presents Banda Sonora 'Guitarra G' (Warren Clarke Dub Mix)
15. DJ Gregory 'S2' (Beat)
16. The Stone Roses 'Fools Gold' (Remastered)
17. Mood II Swing 'Move Me' (Alternative Mix)
18. Melé & Shovell 'Pasilda' (Extended Mix)
CD2
1. Van Helden presents Jungle Juice 'Loves Ecstasy' (Peak Hour Mix)
2. Melé 'Brooklyn Bounce' (Extended Mix)
3. Alec Wizz 'Drummin'' (Louis Benedetti Main Mix)
4. Emanuel Satie 'One Love'
5. Lord Leopard 'The Bumps'
6. Melé 'Tribal Harmonix' (Extended Mix)
7. Romanthony 'Bring U Up' (Jasper James Remix)
8. Harry Romero 'Scatter'
9. Primal Scream 'Don't Fight It, Feel It' (Scat Mix)
10. Modeler 'Mint Condition'
+ Shakedown 'At Night' (Accapella)
11. Seven Davis Jr. 'Friends' (Eats Everything Rework)
12. Photonz 'Osiris Resurrected' (Palms Trax Remix)
13. Apollo 440 'Ain't Talkin' 'Bout Dub' (Armand van Helden Snake Style Remix)
14. Michel Clies 'Litoral' (Original Mix)
15. The Martinez Brothers 'My Rendition' (TMB Bonus Beats)
16. Leo Alarcon & Ife Franklin 'Ife Afro' (Playroom Boston Afrodrumz Mix)
17. Melé 'Colours'
+ Black Motion featuring Xoli M 'Rainbow' (Accapella)