Starting next monday March 19th, Miami will be hosting its annual electronic music week. With thousands of worldwide visitors and plenty of parties to choose from we have selected some of the best events to attend this year. Be sure to grab your tickets in advance and party safe, have fun!
Monday, March 19th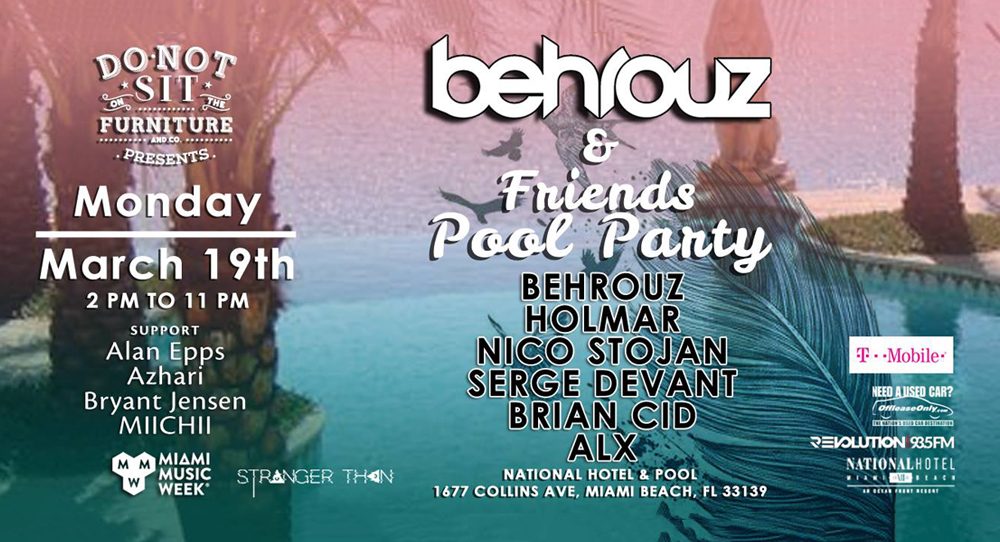 A perfect kick-off to begin your MMW journey. Join Behrouz and his Do Not Sit friends as they open the week with a poolside gathering at South Beach's National Hotel. Sunny skies, ocean views, and piña coladas!
Tuesday, March 20th
Cedez Music presents: Little Helpers Miami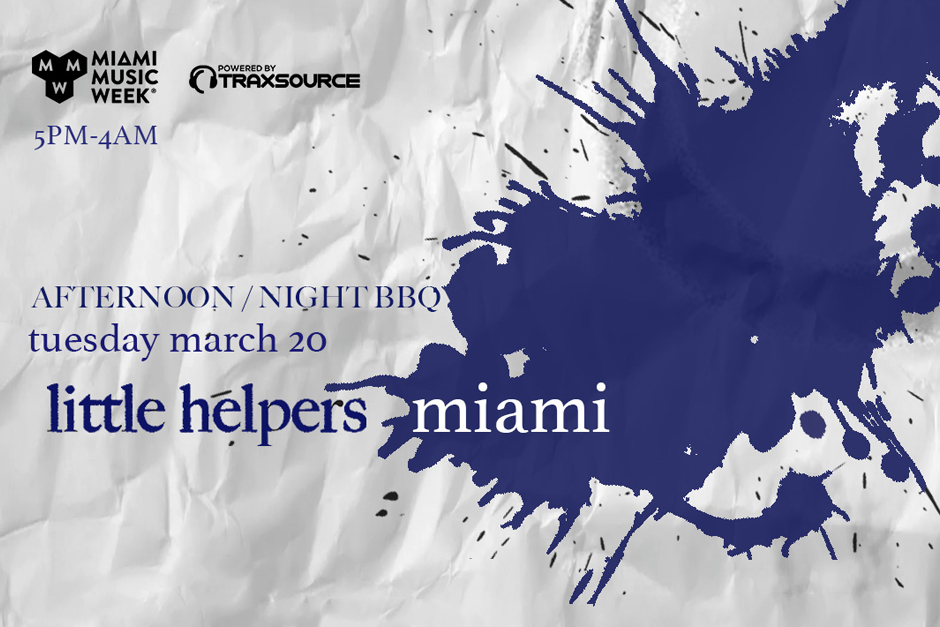 Miami-based label Cedez invites Butane and his imprint friends to a showcase in the heart of the city's design district. Get in their mood and celebrate their music legacy.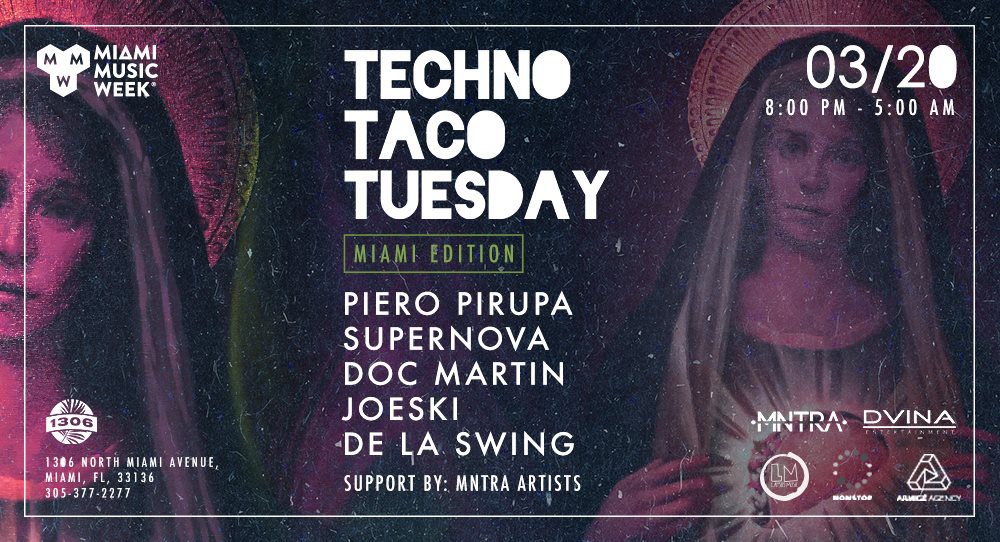 Who can resist a Techno Taco Tuesday loaded with some intense, flavourful, and groovy beats?
WALL Miami Music Week18 – Favela Beach – The Modern Love Affair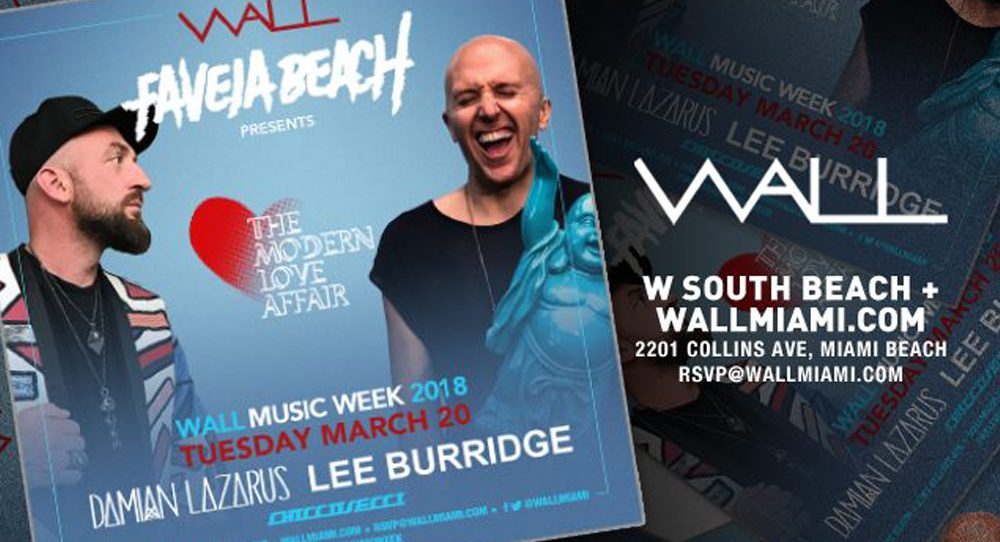 All Day I Dream and Crosstown Rebel's bosses join forces at Wall. Their love affair with music will take South Beach to a higher state of dance.
Wednesday, March 21st
Electronic Groove Live Sessions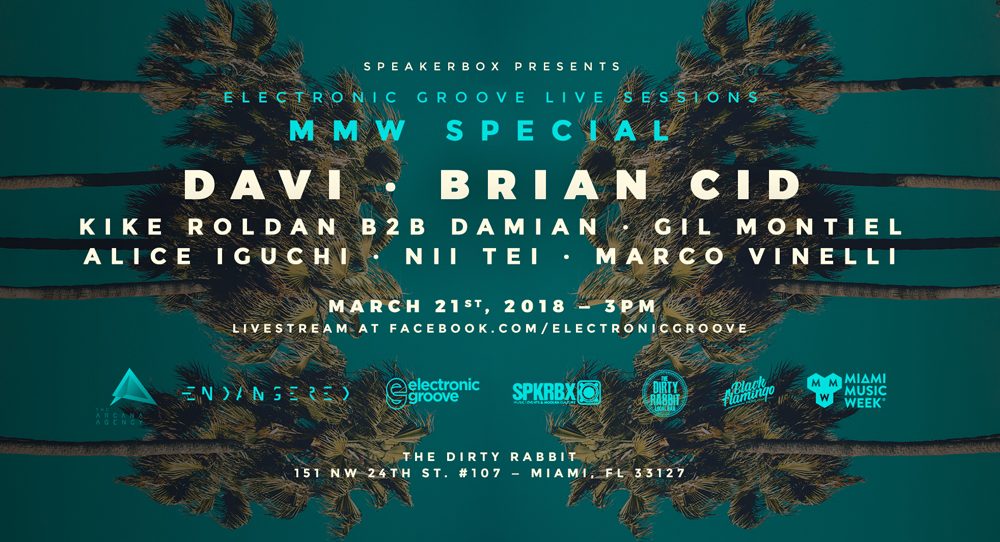 Electronic Groove celebrates the Miami Music Week with a 12-hour open-air musical journey alongside DAVI, Brian Cid, Kike Roldan, Damian, Gil Montiel, Alice Iguchi, Nii Tei, and Marco Vinelli at the newly opened The Dirty Rabbit located in Wynwood. The event will be live-streamed, grab a drink with us while you warm up for the rest of the week.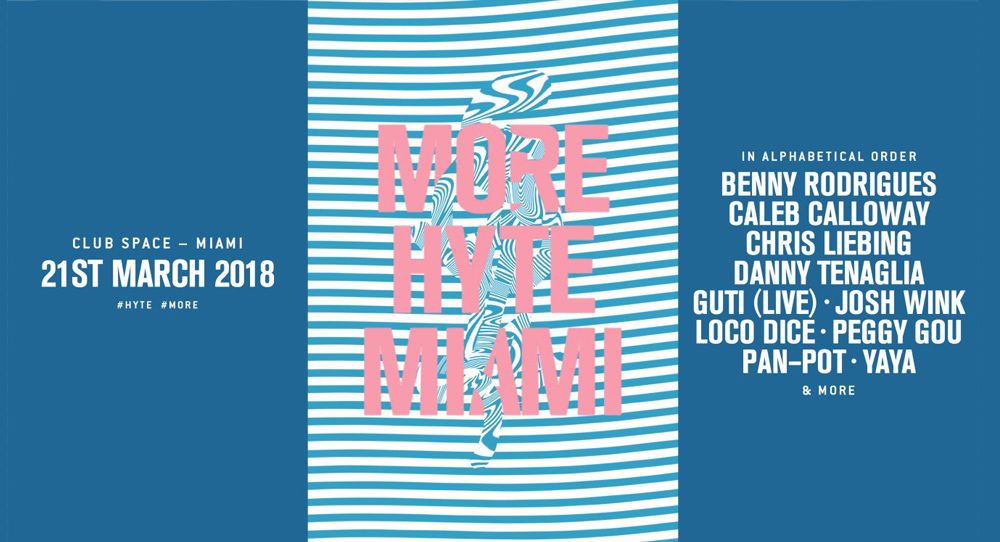 HYTE has become a worldwide brand recognized for their impeccable techno events. This time they land in Miami with a solid lineup. Quality beats until the late hours!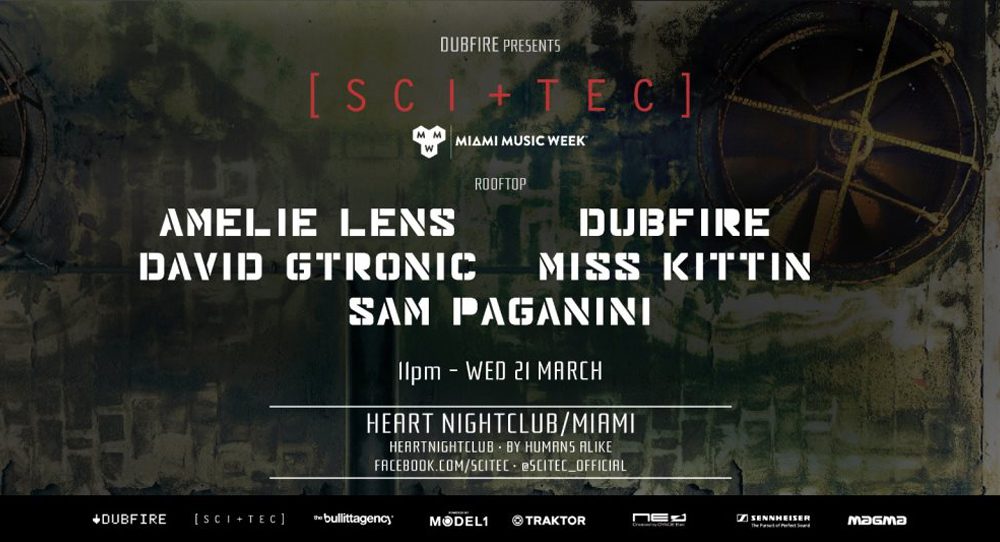 Dubfire has invited his SCI+TEC friends to a massive party. Looks like it's all about techno…Are you in?
Thursday, March 21st
Rapture Electronic Music Festival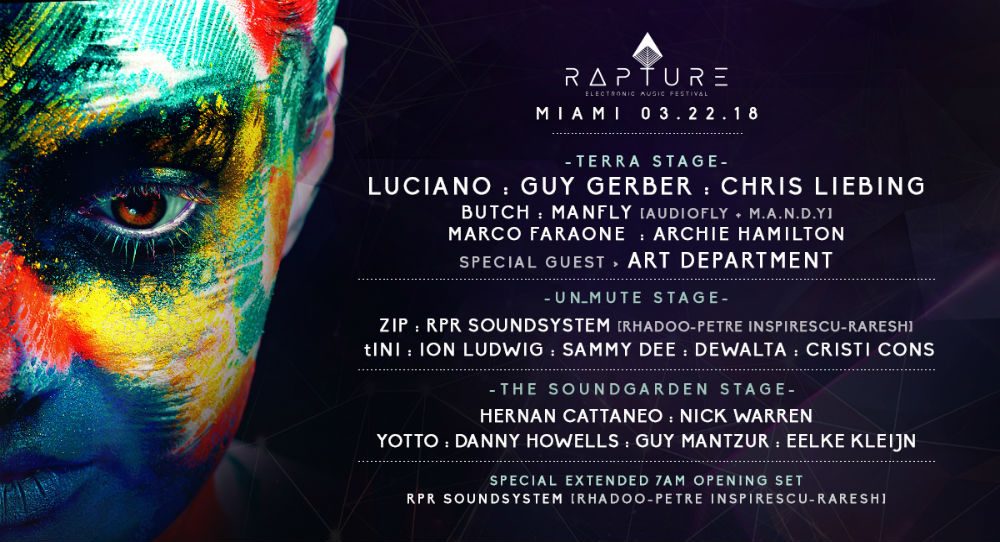 Coming from last year's success, Rapture Festival is set to become MMW's fan favorite where music, people, and nature come together to enjoy life.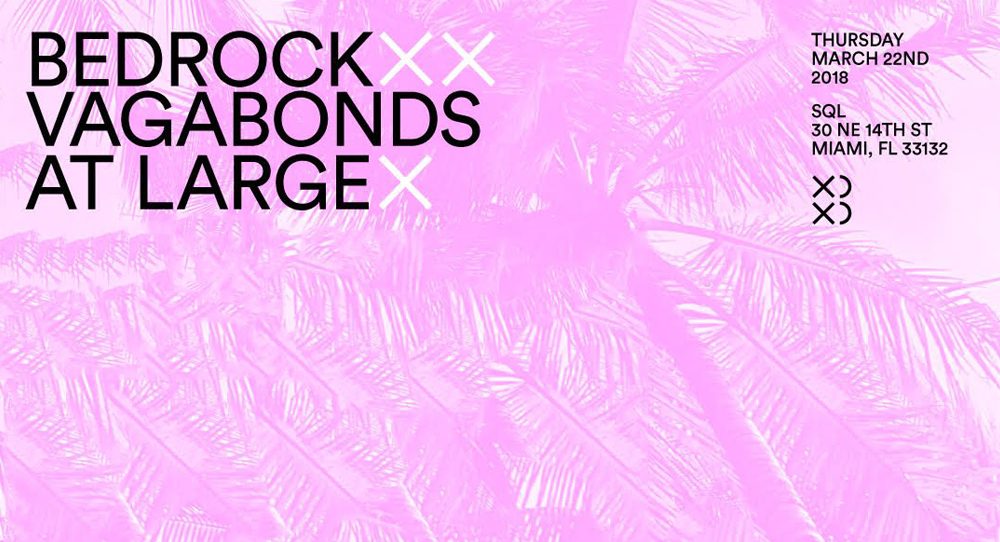 The iconic John Digweed's label is celebrating 20 years. He'll be mixing an extended set and probably most of their anthems will be played that night. Pay attention to Tara Brooks's opening set; see you on the dancefloor!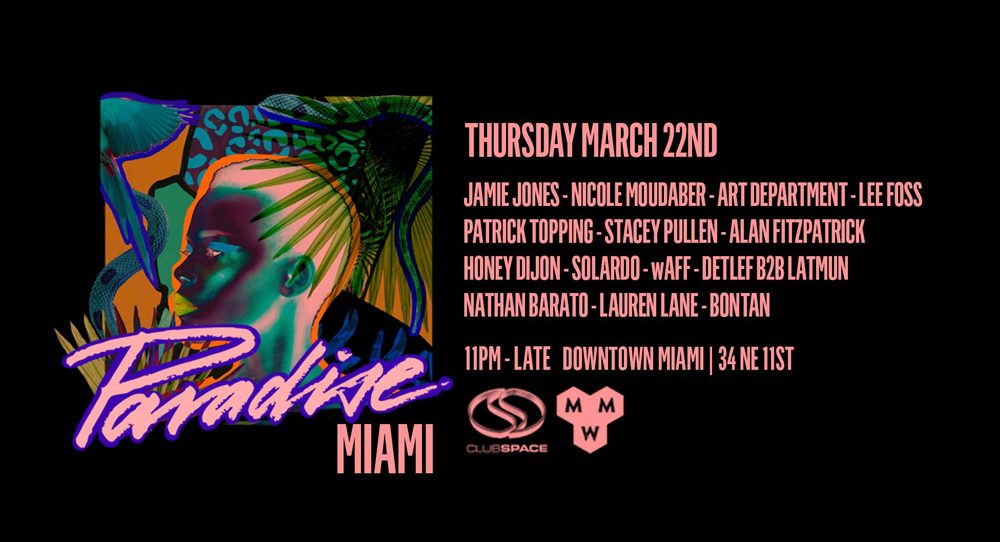 Club Space is no strange to Hot Creations' Paradise. Join Jamie Jones and his tech house crew for a musical rendevouz that will go into the late morning hours.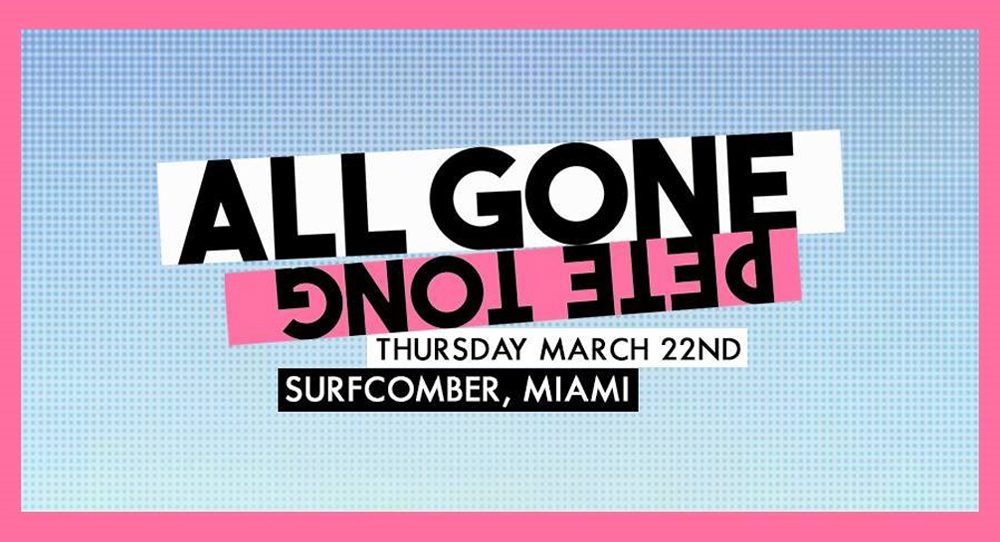 Pete Tong will be hosting his annual Miami pool party. For the special ocassion he has organized a series of back-to-back performances with some worldwide key players. Don't forget your swimsuit!
Last Night On Earth Sunset Cruise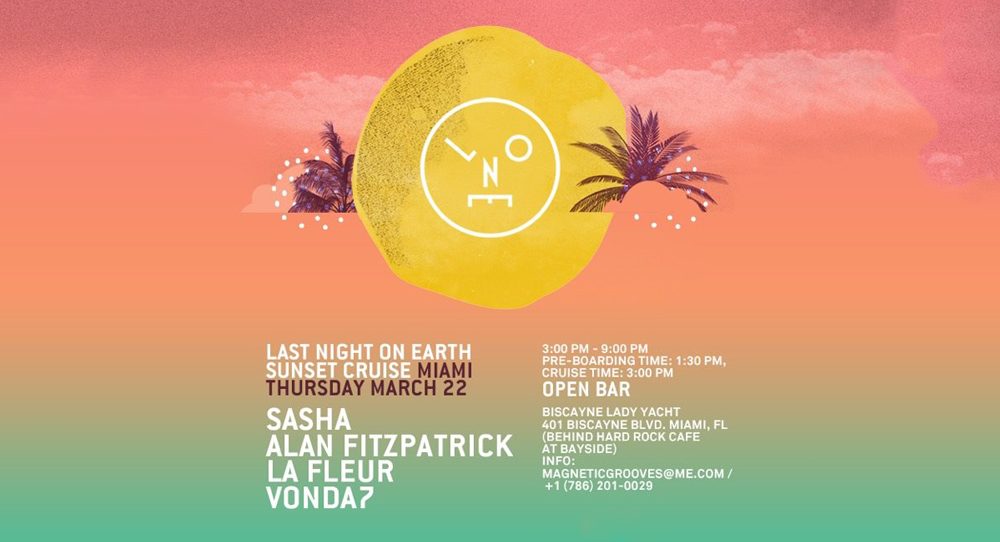 A one-of-a-kind boat experience with Sasha and his Last Night on Earth music partners. They will make sure you have a pleasant voyage around the beatiful city shores.
Friday, March 22nd
All Day I Dream of Southern Beaches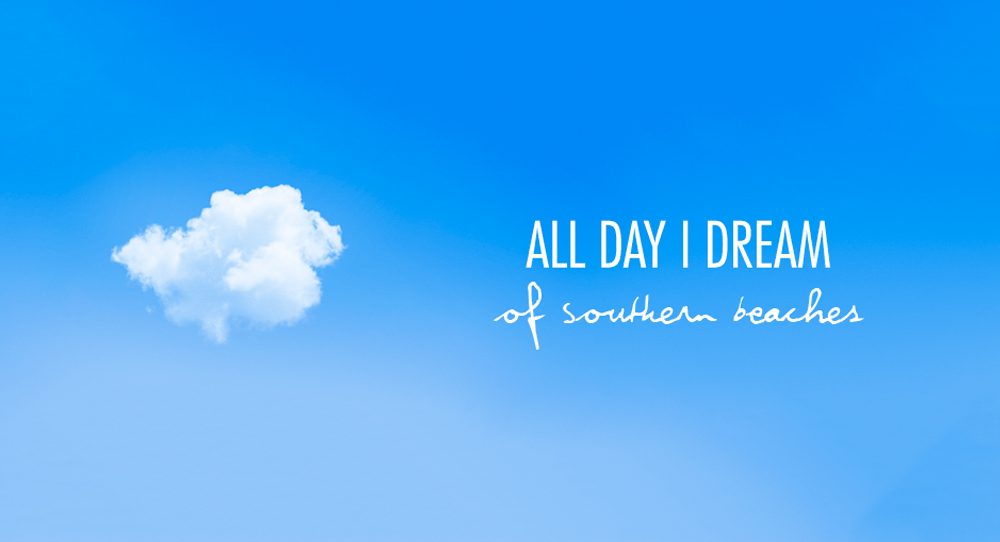 Once more Lee Burridge and his dreaming tribe will be gathering in South Beach. Without a doubt, the perfect setting for a deep and meaningful All Day I Dream journey.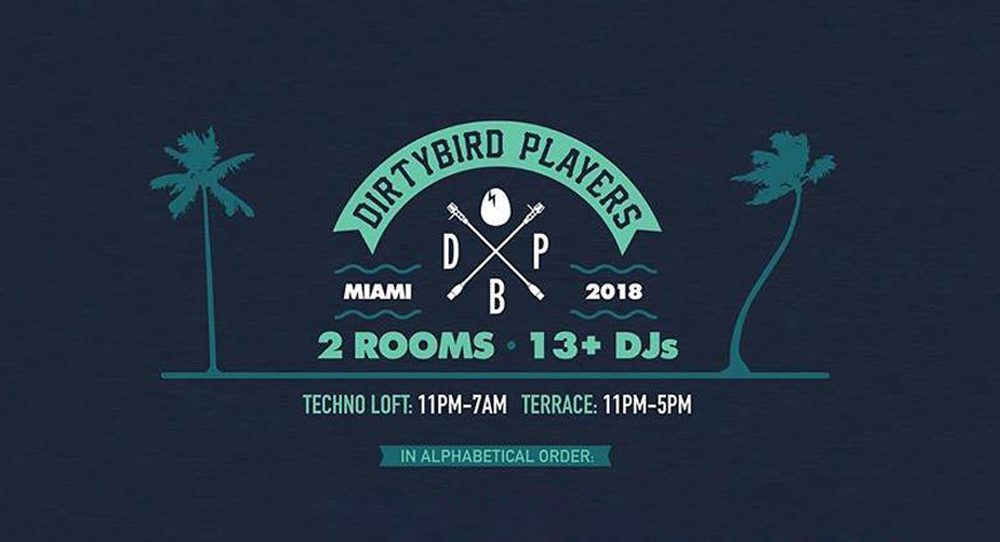 Claude VonStroke's Dirtybird invited all his label players into a Club Space two rooms extravaganza. Expect a music wild night!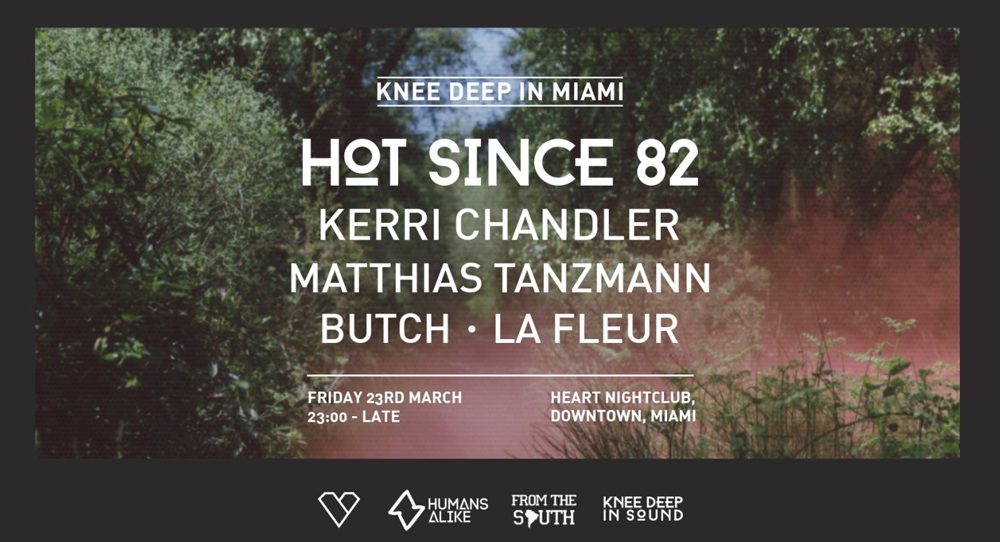 Hot Since 82 has been successfully touring with his Knee Deep brand all around the world. This time he has invited a top lineup in order to continue his musical streak.
Hernan Cattaneo & Nick Warren at Treehouse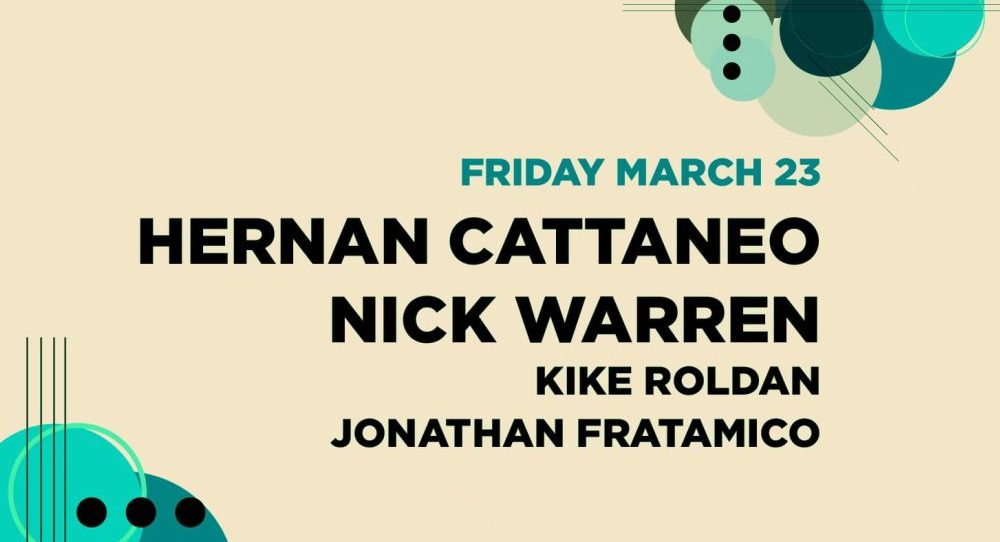 Not to miss progressive house lovers!!!  Join Hernan Cattaneo and Nick Warren as they bring their magic to the newly renovated Treehouse. Be sure to get there early to check out Kike Roldan's warm-up set.
Black Coffee at Story Miami Music Week

DJ sensation Black Coffee leads his own night into a fancy journey full of tribal and African beats.

Masked man Claptone joins forces with Lee Foss on a special friday night. Do it!
Saturday, March 23rd
Crosstown present Get Lost Miami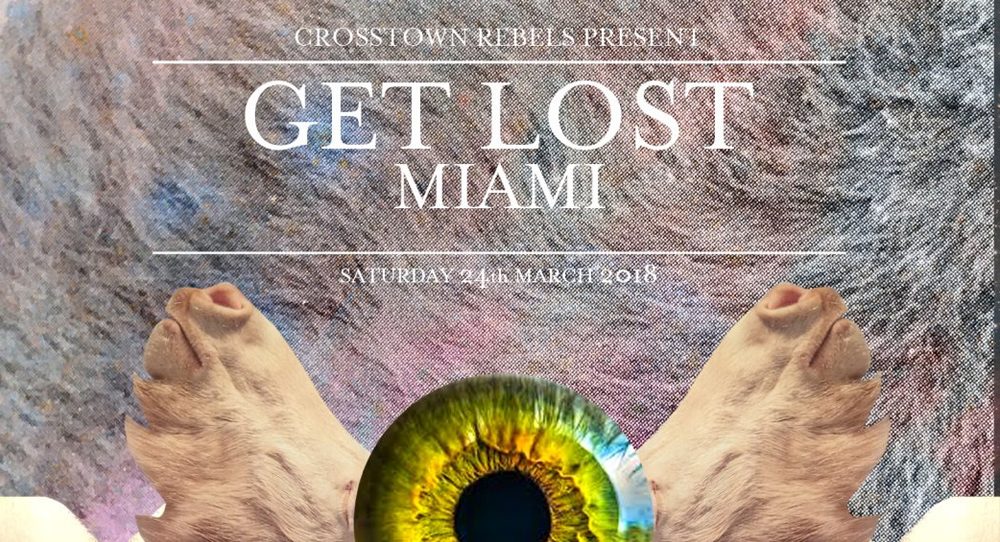 Crosstown Rebels annual Miami gathering brings more than 40 artists on a 24-hour party. Definitely one of the week's highlights that shouldn't be missed. Let the music take you into another parallel dimension.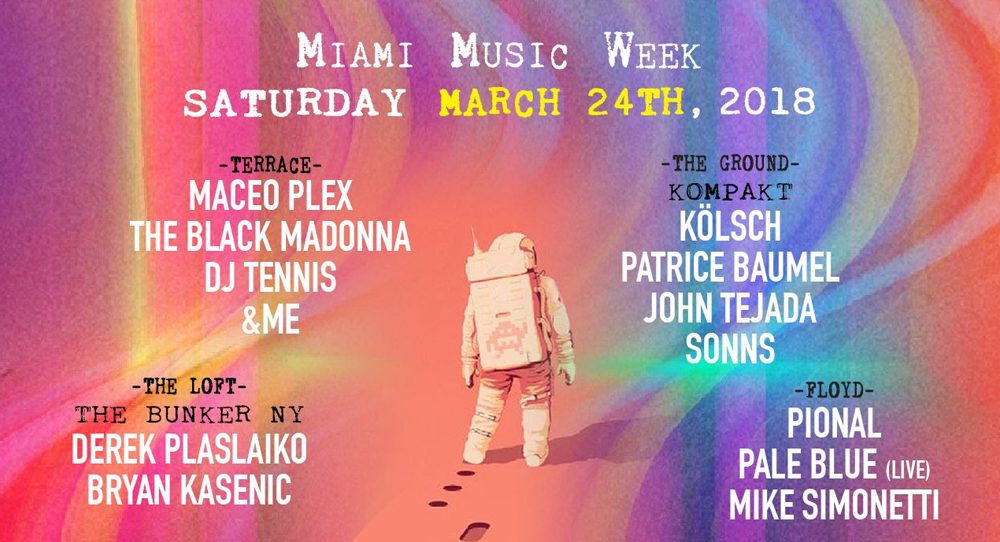 Miami Music Week in full motion. Some of the biggest and hot names in the industry reunite at Club Space. Are you ready to party with them?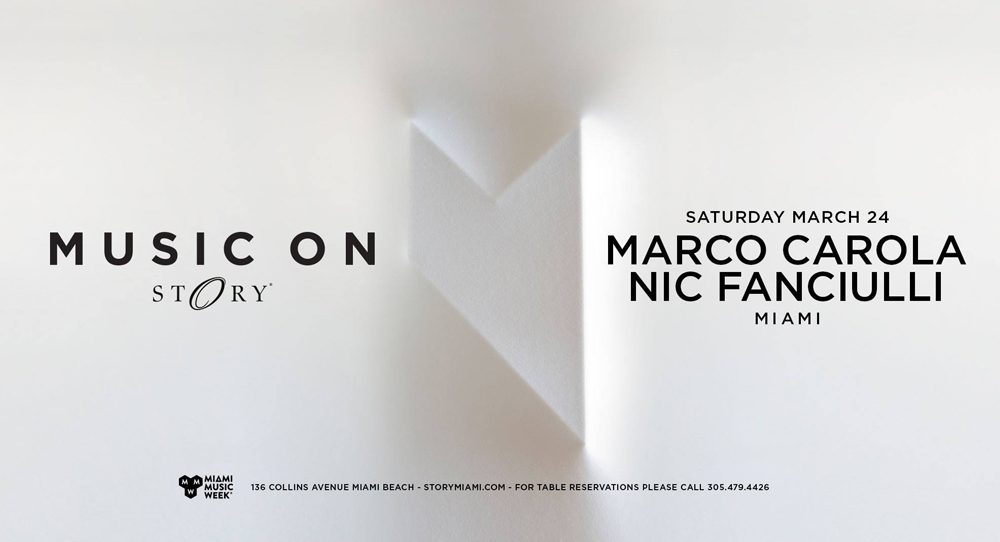 Italian maestro Marco Carola invites Nic Fanciulli to his Music On musical experience. Wear black and follow them with their "Its all about the music" concept.
Elrow Miami – Nuevo Mundo

Spanish party starters elrow land in Miami for a 12-hour bash alongside their residents and some special guests. Expect lots of confetti, costumes, and some of the latest tech house bombs.
Sunday, March 24th
The Martinez Brothers back-to-back Marco Carola on the Space terrace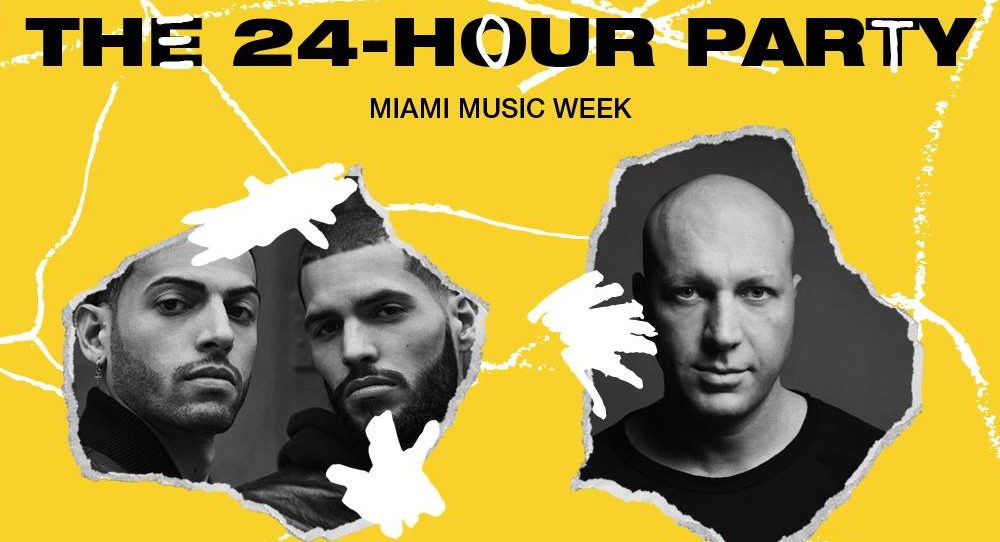 Last day with none other than a back-to-back set with The Martinez Brothers and Marco Carola at the infamous Club Space terrace. Crazy and techy vibes to finish the week in style!

Do Not Sit has become synonymous of quality beats. They say goodbye to the music week with a stellar lineup including some of the club's dearest and most talented selectors, see you in 2019!