Every year, the electronic music industry gathers in Miami for a week to celebrate its diversity, showcase new releases, and celebrate life. During 7 days thousands of brands, labels, promoters and enthusiasts share their energy, knowledge and creativity at multiple indoor and outdoor events. We have selected some of the most representatives so you can have a great time in the magic city.
Also, a special recognition is in order to Miami's local artists and promoters that every year put all their efforts in order to create a magical week full of music and enjoyment.
Tuesday March 26th
The week starts with Miami's own Do Not Sit crew inviting some of his favorite guests Damian Lazarus, Francesca Lombardo, Mathias Meyer and Dee Montero to an outdoor pool location. All organized by its head honcho, Behrouz.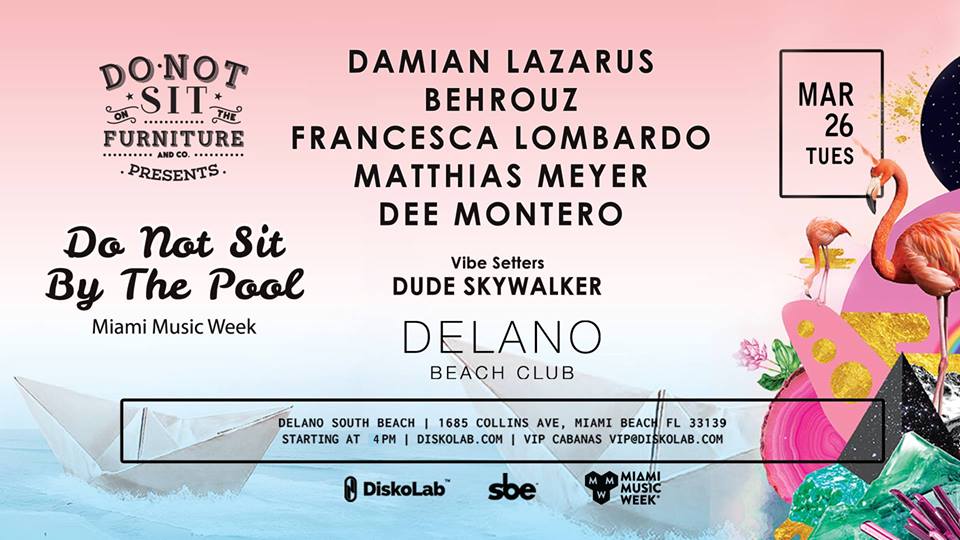 House, house, house! Italian duo Supernova will celebrate their imprint's 10th anniversary inviting some of the label's friends led by genre legend Roger Sanchez, alongside Hector Couto, Dario D'Attis, Ivano Bellini and more. Wynwood's Barter is the selected venue to dance with them.
Detroit Love Boat with Luciano & Carl Craig
All aboard! Detroit's techno highness Carl Craig invites his friends Luciano, Davide Squillace, Onur Ozer, Taimur and Desyn to a two-floor boat musical adventure!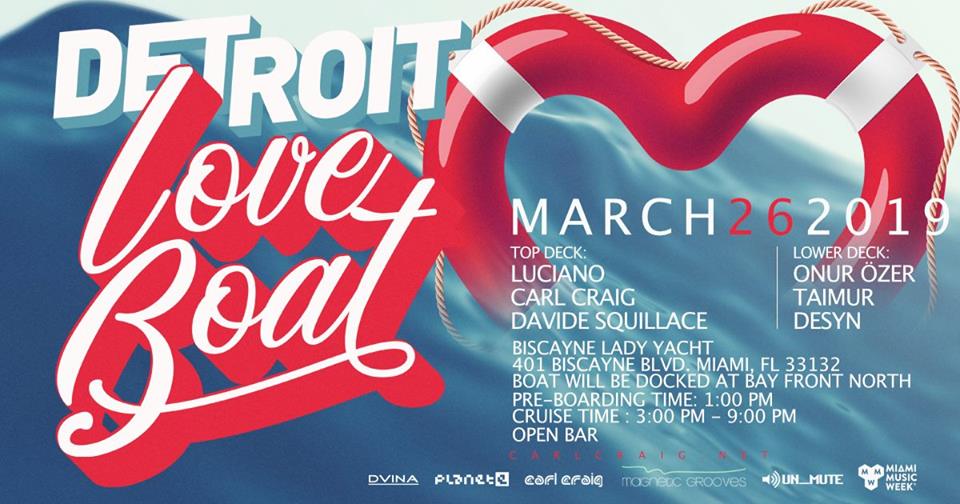 A group of top tech house and melodic sounds artists led by wAFF, Fur Coat and Serge Devant reunite in Miami for a special Blu party event.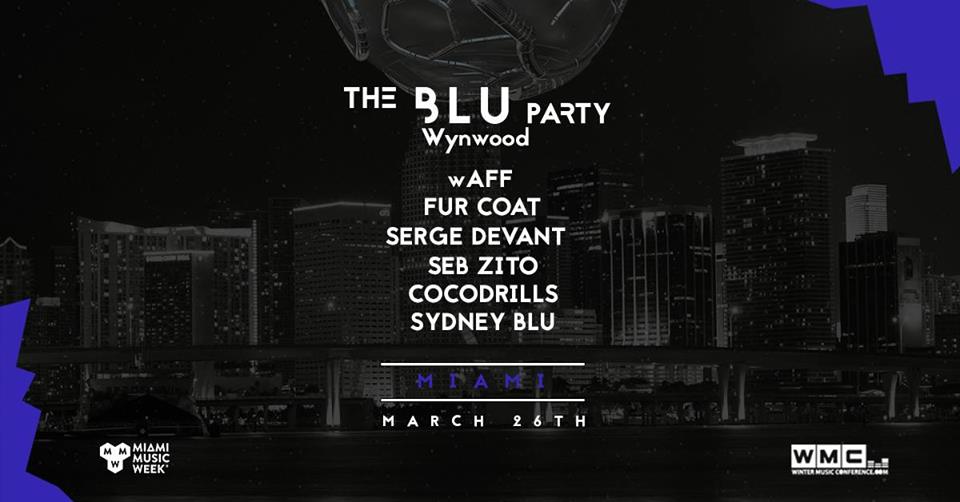 Wednesday March 27th
Endangered Miami Music Week 2019
Brooklyn's revelation Brian Cid invites his friends Justin Marchacos, M.O.N.R.O.E, Kike Roldan and others to showcase his label's deep and dark sounds.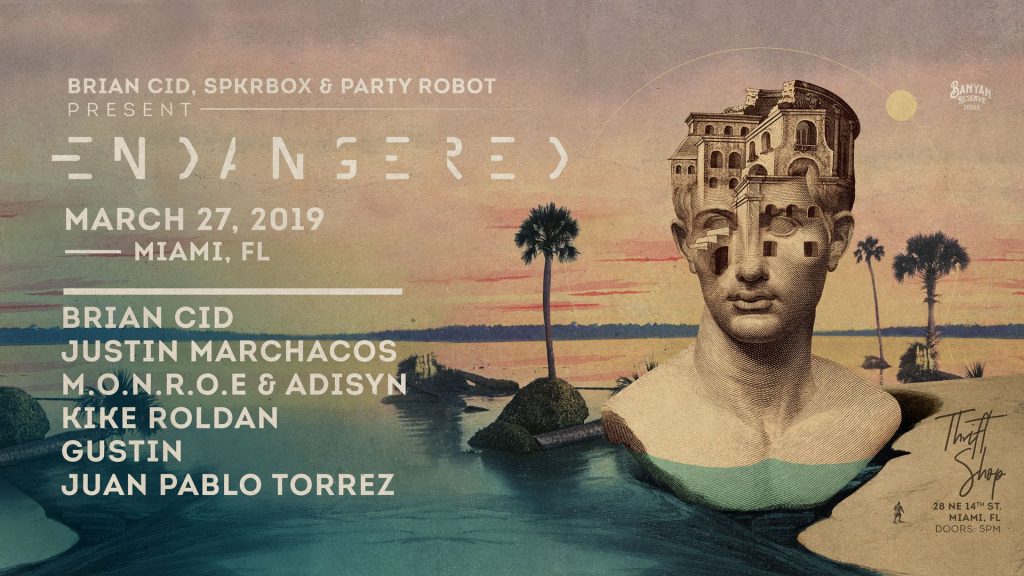 Techno super brand Drumcode welcomes most of its members starting with Adam Beyer and followed by  Enrico Sangiuliano, Bart Skils, Layton Giordani, ANNA among others. Space will host them on a wild night.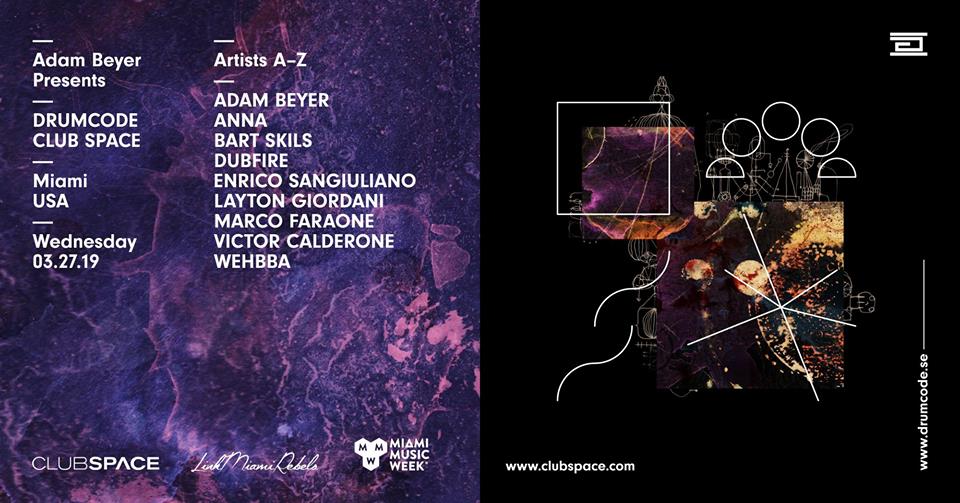 Darius Syrossian's party Do Not Sleep lands in Miami with a solid lineup including Danny Tenaglia, Luigi Madonna, Carl Craig and Steve Lawler. The temperature is starting to get high in the city!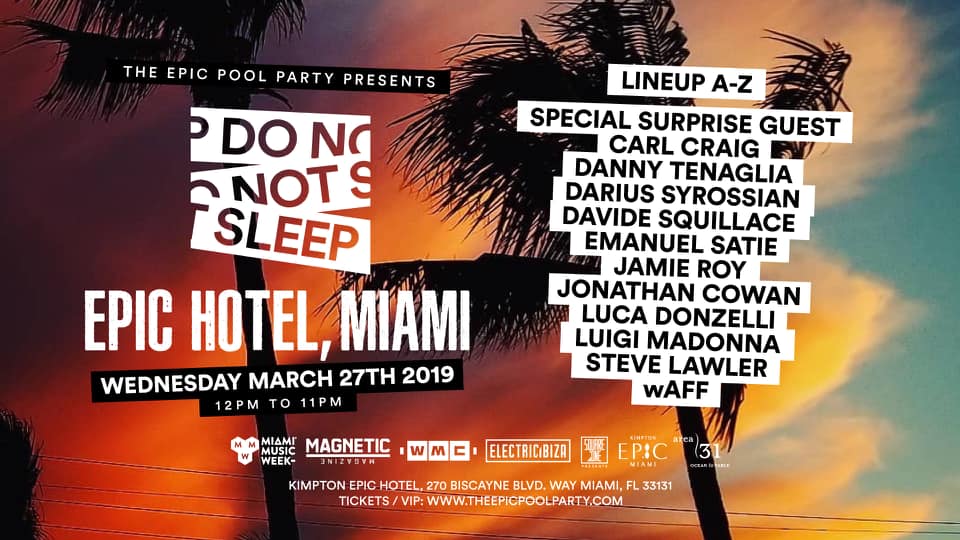 Prisma Artists MMW Showcase by Link Miami Rebels
Four artists, each one with their own recognized trademark, will be celebrating Prisma's agency identity. Different genres for all music tastes.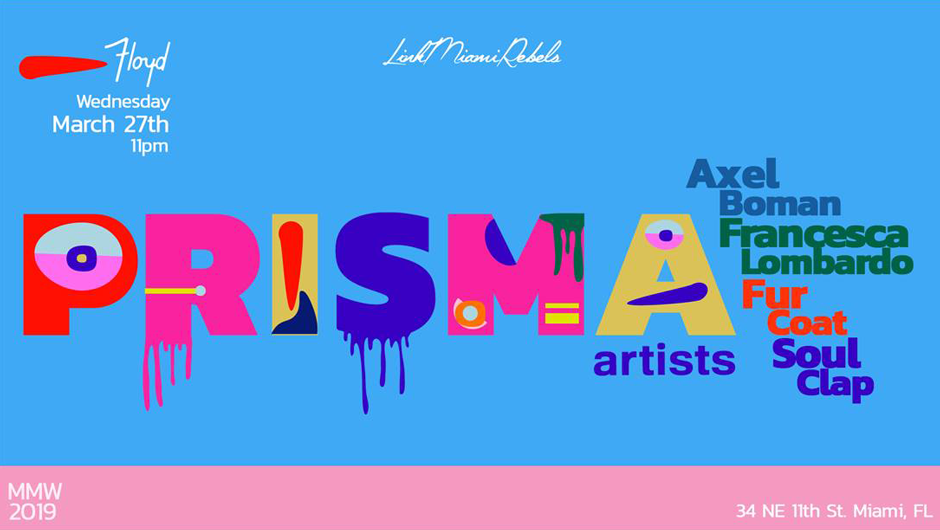 Thursday March 28th
The Circle Miami Music Week 2019
Those lucky enough to be in The Circle are set to walk into a party like nothing they will have experienced before. Join them plus EG residents Puma and Kike Roldan for a very special afternoon.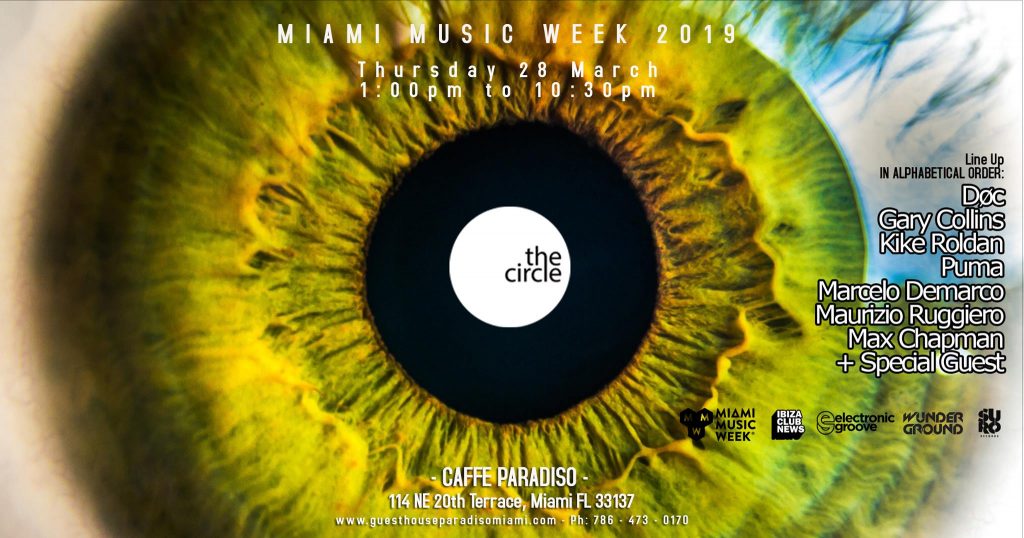 DJ Three invites other two "veterans" such as DJ Tennis and Doc Martin in order to share all their musical knowledge. Oona Dahl will be warming up for them.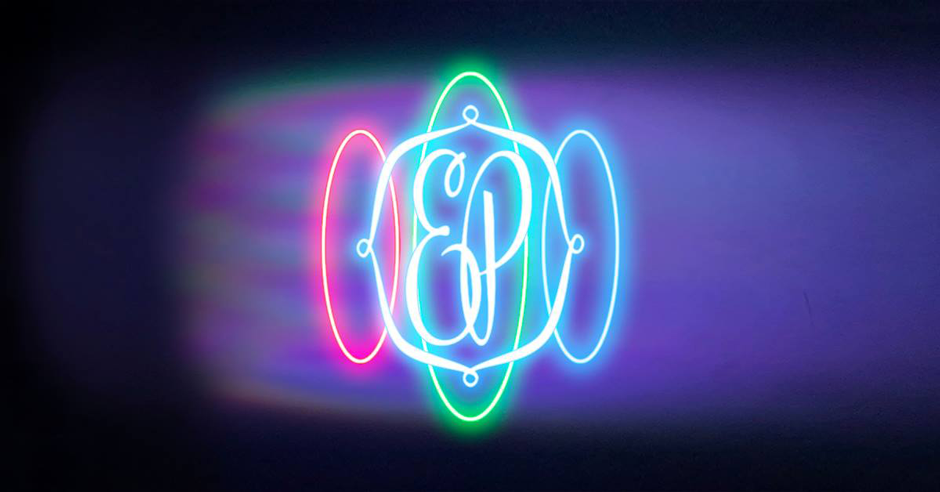 John Digweed presents Bedrock Miami
As usual Jhon Digweed is a highlight wherever he plays. This time at his label's party with rising star Tara Brooks on the opening duties.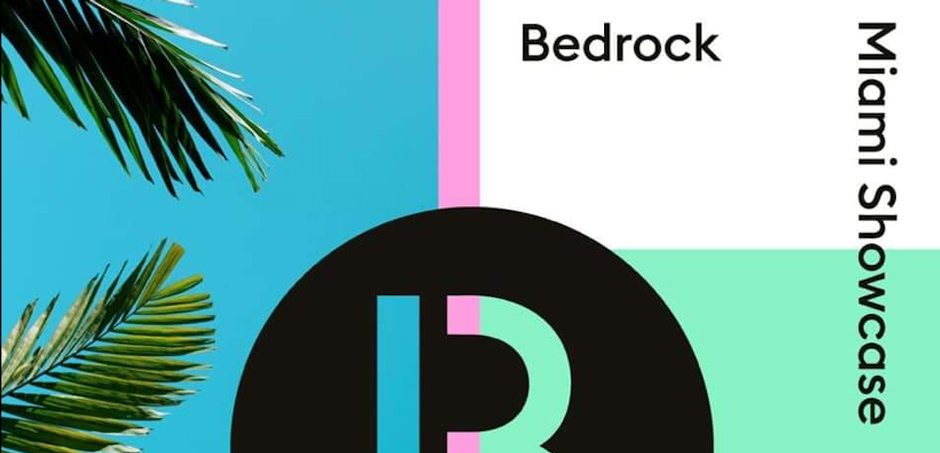 Sasha's imprint Last Night On Earth just released its 100 release. To celebrate the milestone they will be sailing through the Miami shores alongside Yotto and Denney, let's go!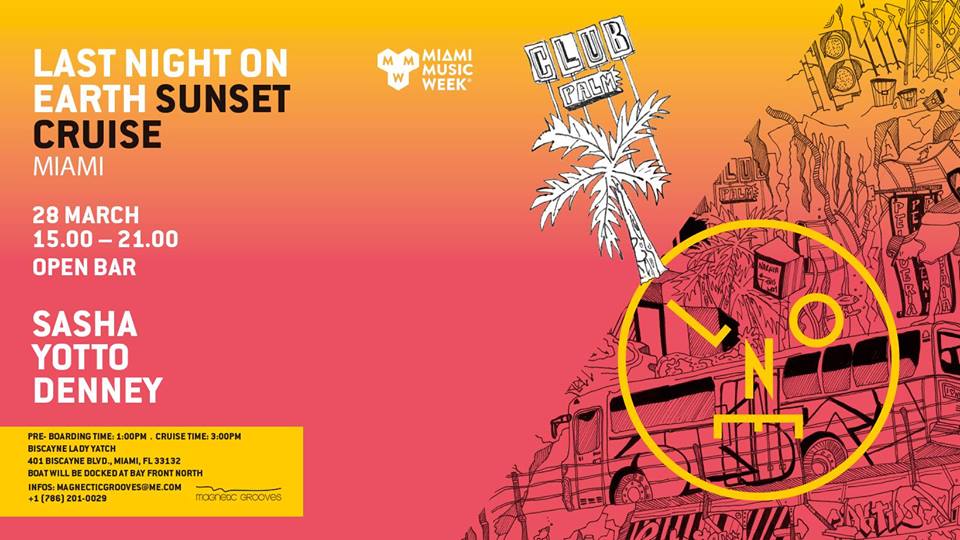 Once again Do Not Sit curates a special lineup focused on deep and melodic sounds. Behrouz will be joined by Holmar and Mathias Meyer to create the distinctive magic they are characterized for.
Paradise Miami by Link Miami Rebels
A massive tech house and techno lineup led by Jamie Jones on his Paradise night, high energy expected!

Friday March 29th
Hernan Cattaneo & Nick Warren at Treehouse
Two of the biggest exponents of progressive house, Hernan Cattaneo and Nick Warren, join forces during the music week to showcase the sound that has brought them worldwide recognition throughout the years. This is not an event, it's a tradition!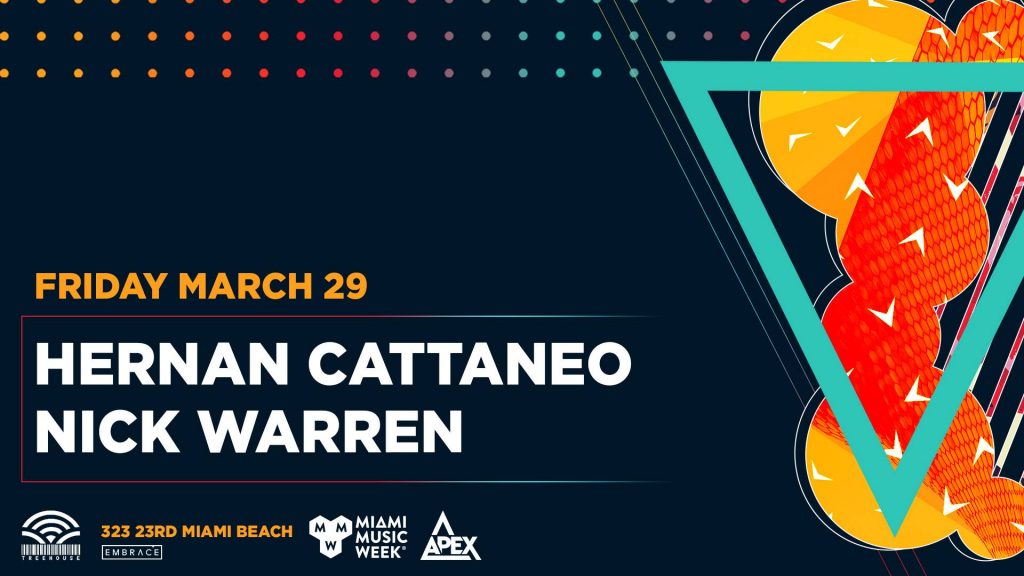 Debuting in a new location, Resistance prepares to take over the Virginia Key park with its incomparable lineup of underground stars. Some of the names that stand out are Carl Cox, who will have his own area, Black Coffee, Nic Fanciulli, Jamie Jones, Dubfire, Richie Hawtin, Sasha & Jhon Digweed and many more. See you on the dancefloor!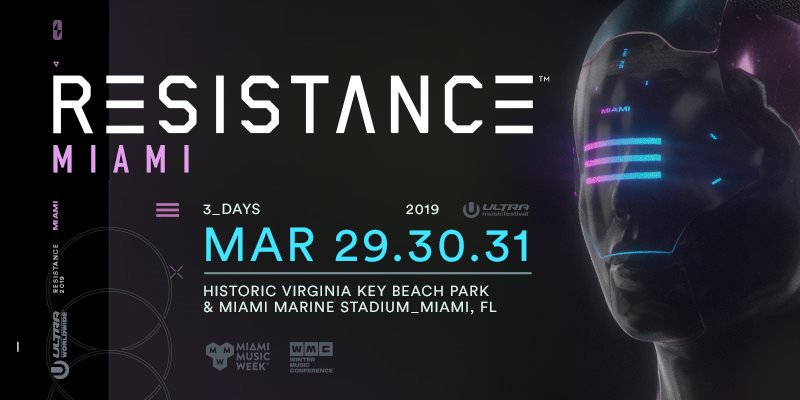 Minimal stalwart tINI will be playing an extended set on a boat. Good vibes only!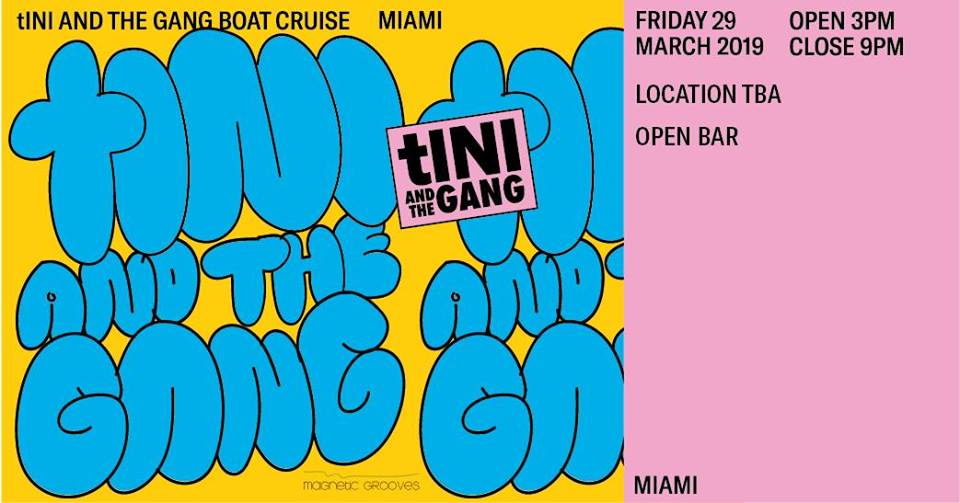 Through the years All Day Dream has become a must-attend on every circuit. In this occasion Lee Burridge will be joined by Bedouin, Hoj and Newmann for an open-minded gathering.

If you like house and funk this is the place to be. Soul Clap, Kenny Dope and Felix Da Housecat are headlining this special event at The Electric Pickle.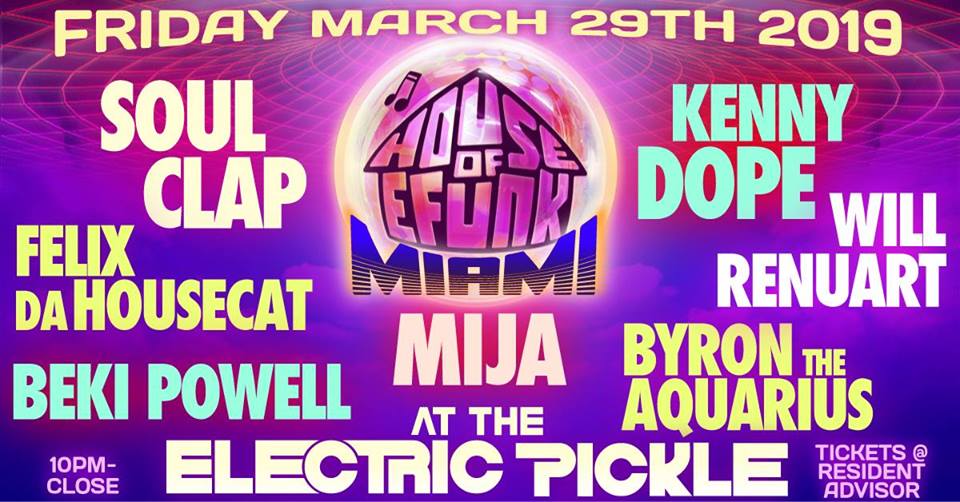 Relic's weekly events are doing some serious damage on the Miami nightlife. This time is no exception bringing a cutting-edge lineup with andhim, Audiofly, Butch, Fur Coat, Francesca Lombardo among other guests. Dress black!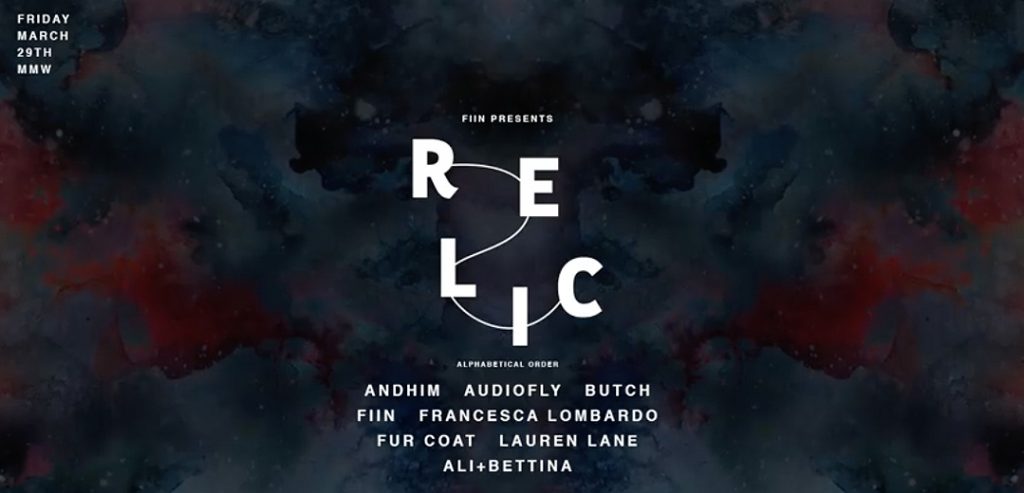 Saturday March 30th
Get Lost Miami 2019 14th Session
Every year Crosstown Rebels carefully curates one of the biggest lineups of the conference featuring 'the creme of the crop' of the underground circuit. As usual be prepared for a surreal experience.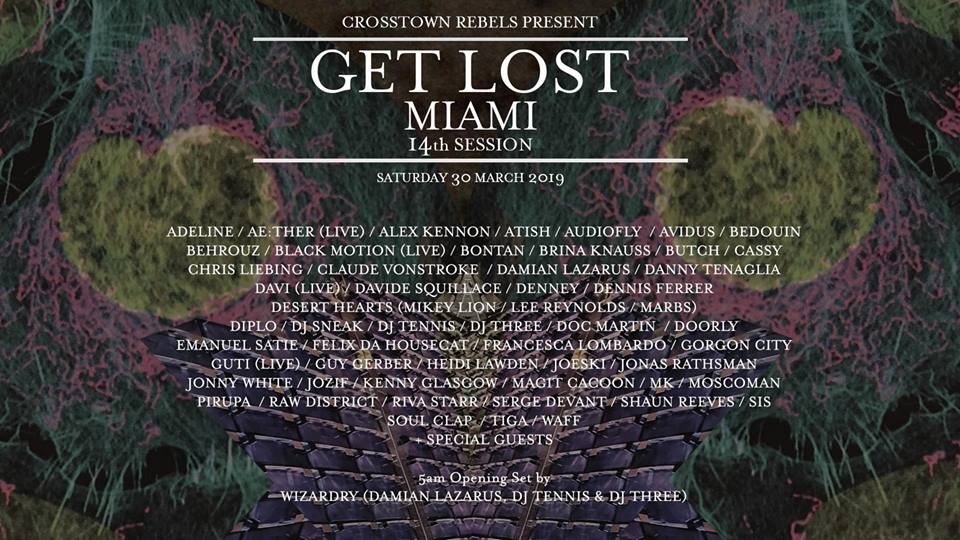 Magnetic Grooves 10 Year Anniversary & Listed presents the Soundgarden Cruise
Some top names reunite in this epic boat party headlined by Hernan Cattaneo back-to-back Nick Warren and Cassy back-to-back DJ Sneak. Other renowned talents such as Eelke Kleijn, Atish, Doc Martin among others will be supporting them. Tickets are selling fast, don't be leftout!

Join electronic legend Josh Wink to celebrate 25 years of musical excellence. Marcel Dettman, Anja Schneider and Truncate will be supporting the Philadelphia-based seminal crew.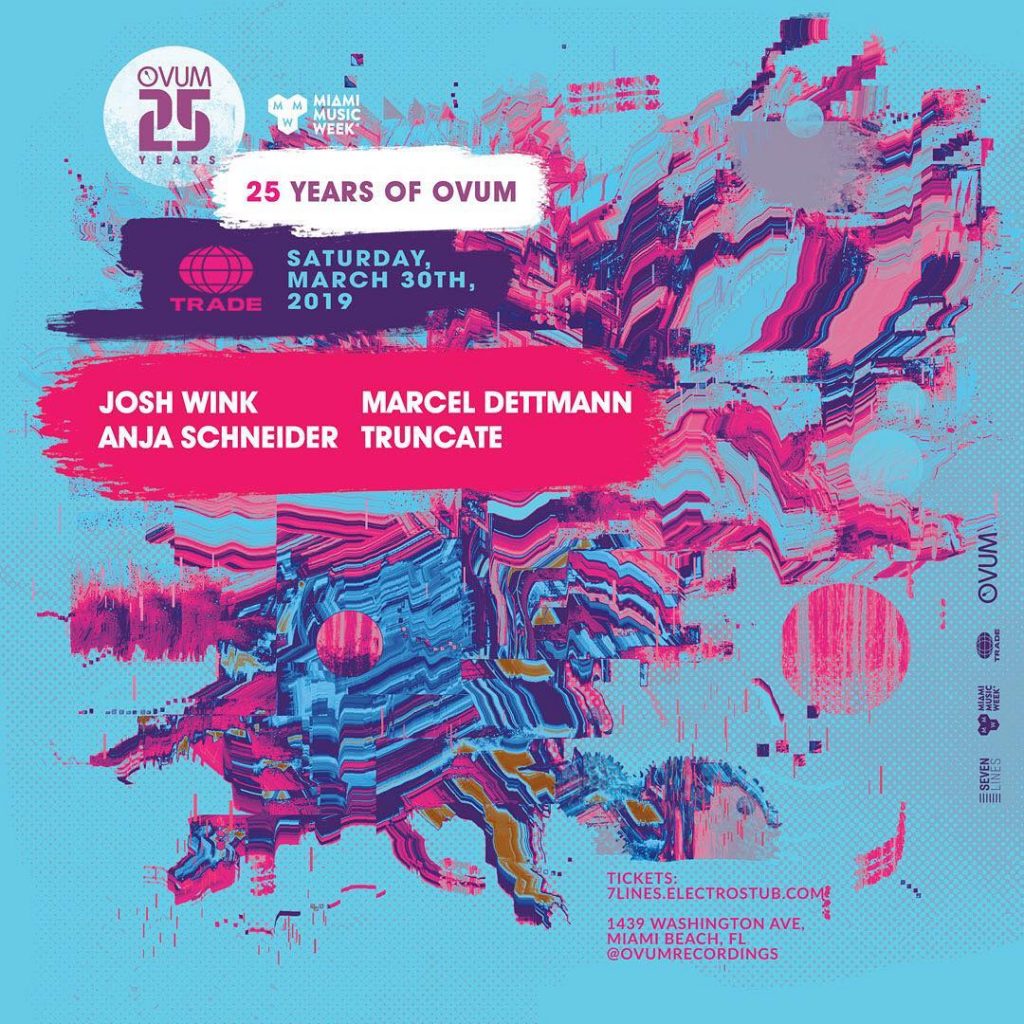 Space Invaders present Saturday MMW 2019
Link Miami Rebels take the city in alliance with Un_mute with two different simultaneous events. Maceo Plex, Tale Of Us, Danny Daze and Sammy Dee will be the headliners of this non-stop night and morning.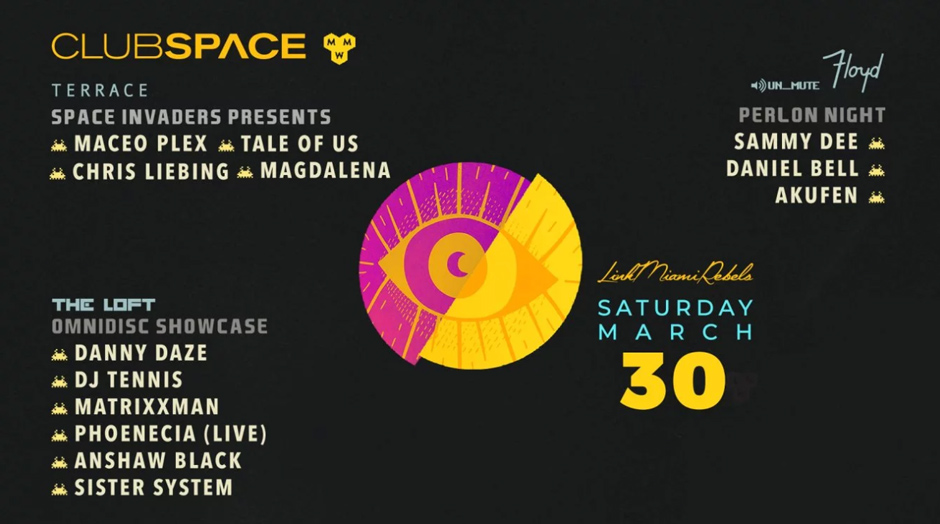 Sunday March 31st
Electronic Groove presents Castaway at Proyecto Tulum
We are pleased to join forces with one of Miami's most acclaimed open-air gatherings, Castaway. The event will reunite a group of worldwide renowned artists led by Magit Cacoon, DAVI, Holmar b2b Tara Brooks, and Nikita at Wynwood's Proyecto Tulum. See you there for great music in one of the best venues in town. Get ready to close the week in style!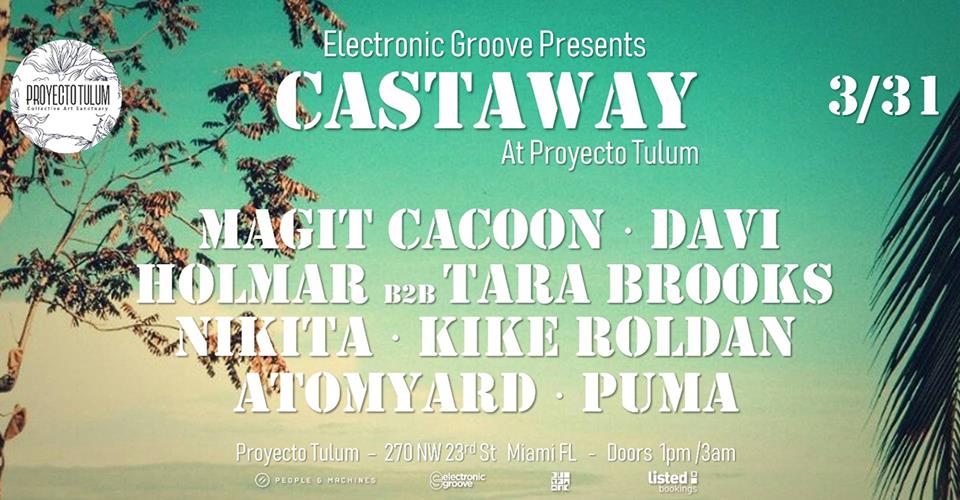 Space will be closing the Miami Music Week with their annual extravaganza. As usual, The Martinez Brothers will be taking the terrace, alongside Loco Dice, DJ Sneak, among others. On the loft, Davide Squillace and his label's crew will be heating the dancefloor, and last but not least tINI, DeWalta and Fuse London will be doing their minimal and dub techno thing on the third room. 24-hour party madness!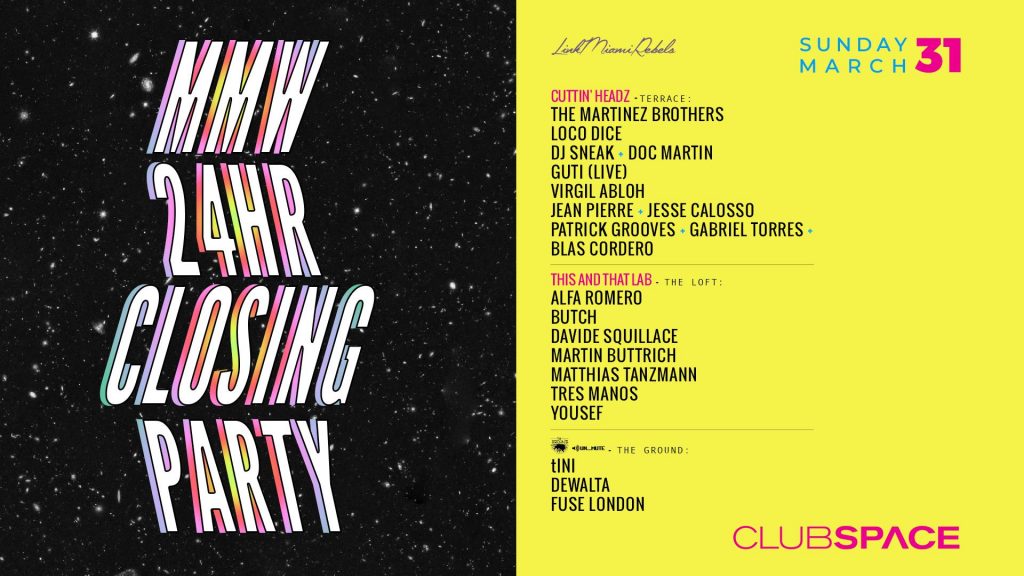 Eelke Kleijn presents Days Like Nights at Miami Music Week
Two musical connoisseurs like Eelke Kleijn and jozif close the week with a night of hypnotic and mellow sounds to release all the remaining dance energy, have fun and see you next year!