Electronic Groove: Hi Mihai, thanks for taking the time to speak with Electronic Groove, how's your year been so far and where are you right now?
Mihai Popoviciu: Hey guys, thanks for having me! My year has been very busy so far, a lot of traveling every weekend and working on some new remixes. At the moment I'm in Munich Airport waiting for my flight back home to Romania.
EG: We've just finished listening through your new forthcoming LP "Home", the press release tells us the title is an ode to your birthplace of Sibiu in Romania, could you tell us a bit more about your life in the country and the direct influence it may or may not have had on your music?
MP: My album is not necessarily an ode to Sibiu but one to the whole concept of "home". In my case it's Sibiu but it could be any other place for each individual. Life treats me well at home, there is not much to complain about in my old Transylvanien city, so coming up with the project for a new album was a natural process.
EG: Would you say Romania is one of your favorite places to play and showcase your records? Where else in the world do you feel most comfortable playing your style of music?
MP: In the past years I have become more and more selective about where in Romania I play and I try to choose the best clubs and venues, places where I feel comfortable and where I have a lot of friends. Therefore I enjoy playing in my country even if it doesn't happen as often as before. Apart from Romania I feel like my music is well appreciated in places like South America and Western Europe. I love playing in Buenos Aires, Berlin or Zurich to name a few.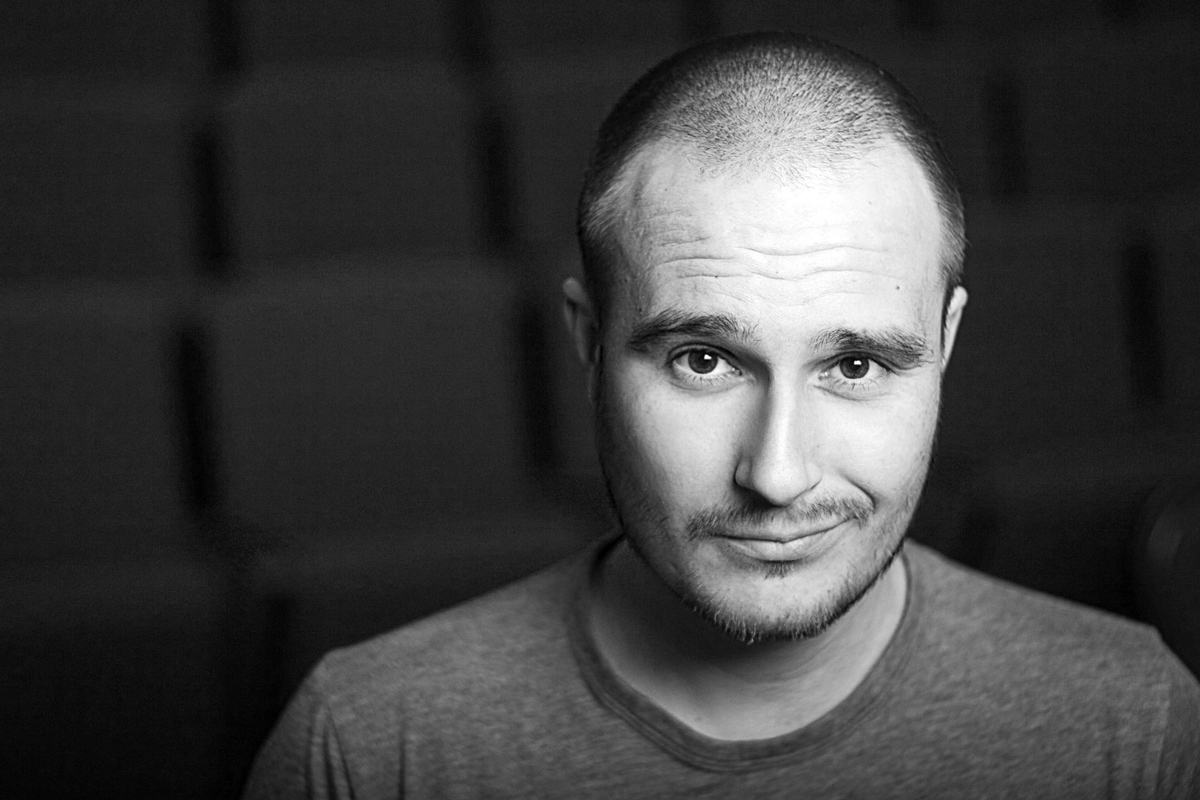 EG: Could you let us delve a little deeper into the world of Mihai, what's been bringing joy to your world of late? Not specifically music related maybe a place you've been, person you've seen, book you've ready or movie you've watched?
MP: It may seem a cliche but I'm enjoying a lot of my everyday life and I can't be anything but thankful for how lucky I am to be able to earn a proper living doing what I love most. I am a simple guy and I take things pretty easy. The biggest event from the past months was getting married with the lady of my heart.
EG: What did you use to produce the "Home" LP, I'm aware this was all produced at home in Sibiu so was it at a studio in your home or do you own a space there? What kind of equipment was used in the process?
MP: The album was indeed produced at home as well as all my solo productions from the past years. I am the type of guy who prefers producing "in the box" meaning that my work station is stripped down to minimum. I only use my PC and the monitor speakers without any other external gear of any kind. I work with Ableton as a platform and of course with other virtual machines and effects as well as samples.
EG: How would you characterize your sound? The album certainly follows a certain theme throughout and links together with your other productions for labels like Highgrade, Poker Flat and Fear of Flying. Do you think you'd align it with a particular genre of electronic music?
MP: If I would throw a look from the outside upon my music from the past years I would say that my sound is generally situated somewhere between house and techno. It bounces between deeper and melodic stuff to more functional and straight forward tracks but all with one common element: the groove.
EG: Could you tell us a bit more about coming up with the track names for some of the records on the album, I'm particularly intrigued by the names 'Tentacle Operated', 'Cannon Poets' and 'Sandstone Folder'.
MP: "Intrigued" means that my goal has been reached! :) I have never been good with names of tracks, usually I don't pay much attention to them, so two almost random words do the job for me sometimes. If somebody finds it intriguing that's even better, the chance to remember it grows bigger in that case.
EG: Obviously Romania has a thriving electronic music scene, could you cite any of your contemporaries from the country who you feel are particularly worth checking out, or just any artists in general surrounding your circle that you feel are worth mentioning?
MP: I will give you some tips about less known but highly talented artists from my country which are in my musical circle let's say. You should check out Toygun or Mano Andrei & Azteca.
EG: What are some of your favorite albums and influences to listen to outside of House and Techno music?
MP: I love music in general, in every genre there is something I feel attracted to. During my teen years I was listening to acts ranging from Queen to Rage Against The Machine or from Beastie Boys to Fun Loving Criminals as well as early Romanian hip hop and 90's dance music. Now days time is a bit too short to stay updated with music that comes out of the electronica circle.
EG: Finally, what's next for Mihai Popoviciu, will you be touring the album and are there any particular shows or other releases we should be looking out for that you're excited about?
MP: During the next few months I will take a break from producing to focus on the album tour that includes shows in South America, US, Asia and of course Europe. July seems to be a month full of festival gigs for me so I am looking forward to that because I love outdoor parties.
EG: Thanks for your time Mihai ;)
https://soundcloud.com/bondage-music
https://soundcloud.com/mihai-popoviciu-1