Summer is around the corner, the sun is about to shine and peaceful rhymes are the perfect soundtrack for this season.
After  the first highly praised compilation 'Balearic' (top 10 compilations of 2015 in Piccadilly Records), downtempo maestros Chris Coco & Jim Breese join forces to release a new edition, 'Balearic 2'. The album features 13 Ibiza sunsets inspired selection and presented in a collectable design package. Alongside the release, a limited edition 'Balearic IPA' has been brewed and these bespoke craft beers  will be available exclusively at the Balearic launch events.
The compilation includes a bonafide collection of future classic beach cuts. Exclusive track (and sublime album closer) is an epic sunset moment in composer Sacha Puttnam's brand new rendition of the classic Abraham's Theme from the film Chariots Of Fire. A deep and lovely 80s synth style instrumental comes from Manchester band Horsebeach. Inner City's club classic 'Good Life' gets the beachside treatment from Eugene Tambourine feat. Yevhen Varela in an excellent cover that instantly transports the listener to the good life on a sunny afternoon. A dubby digi-reggae tune from Giorgio Tuma and featuring the distinctive vocals of Stereolab lead singer Laetitia Sadier is an irresistible treat and later, an unexpected twist from Young Gun Silver Fox conjures the vastness of California's Pacific Coast Highway. The laid-back and stripped-down Bing Ji Ling remake of Loose Ends' massive chart hit 'Hangin' On A String' provides a sun-kissed nostalgia trip.
About their authors Chris Coco is part of the original firm that compiled the seminal Real Ibiza compilations throughout the 1990's. He currently hosts the award winning radio show Melodica. Jim Breese was a resident DJ at Cafe Mambo Ibiza and currently produces the respected Ku De Ta album series for the beloved Bali based sunset venue.
'Balearic 2' will be on 180 gram double vinyl, CD and digital formats on July 1st, 2016.
Pre-sale link: https://balearic.bandcamp.com/album/balearic-2
1. Stratus — Tisno
2. A Vision Of Panorama — Seaside Tune
3. Simon Peter — Arc Of Lark
4. Giorgio Tuma With Laetitia Sadier — Through Your Hands Love Can Shine
5. Horsebeach — Midnight Part 2
6. Young Gun Silver Fox — You Can Feel It
7. Jacob Gurevitsch — Mexican Margarita
8. Dream Lovers — Brasil
9. Bing Ji Ling — Hangin On A String (Lexx Reconstruction)
10. Faze Action Featuring Zeke Manyika — Chiiko
11. Eugene Tambourine Featuring Yevhen Varela — In The Good Life
12. Ruf Dug — Dominica (Kenneth Bager's Sunset Ambient Mix)
13. Sacha Puttnam — Abraham's Theme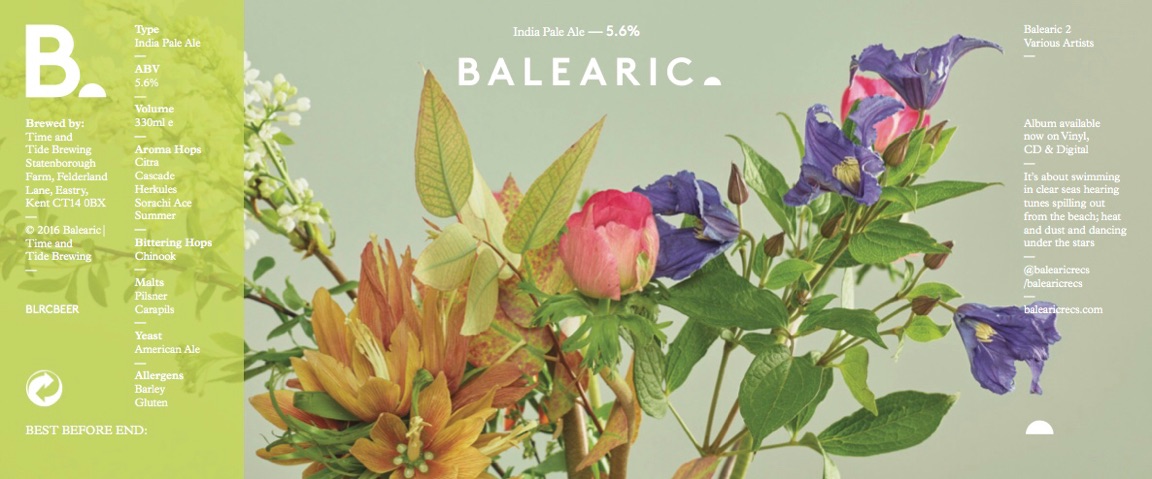 Dates:
27 June – Balearic / Sunset in Ibiza – Hostal La Torre, San Antonio, Ibiza / Jim Breese
03 July – Balearic / Pikes On Sundays / Ibiza Rocks House, Ibiza / Jim Breese, The Brothers Grim (Mark Broadbent & Andrew Livesey), Big Jon Woodall
10 July – Balearic / Ropewalk – Maltby Street Market, London / Chris Coco & Jim Breese
16 July – Balearic / Album play through / Spiritland / Merchants Tavern – Shoreditch, London / Chris Coco & Jim Breese
17 July – Balearic x We Are The Sunset / Star By Hackney Downs – Hackney, London / Jim Breese, Manu Archeo, Andy Taylor
24 July – Balearic / Ropewalk – Maltby Street Market, London / Chris Coco & Jim Breese