Hailing from South London, this raw UK talent has a unique style of underground house blended with a melodic sensibility unique to himself. After 10 years in the industry, Jack Swoon has finally decided to step out from behind the curtain to bring his sound to the forefront of the scene.
Dubbed as "paving his own lane" by dance music royalty Pete Tong, Jack Swoon continues to bring a flavor and sound so unique it has resulted in the formation of his very own record label. Viberoom Records aims to introduce the world to a multitude of new talent that previously may not have had a platform to shine. The goal? To build a community of like-minded music lovers for a style of house music that previously may have been overlooked in the scene.
Fresh from the drop of 'Lies' on Viberoom Records, we caught up with Jack Swoon to learn more about his story.
EG: Hi Jack, what's your real name, and where were you born?
Jack Swoon: Hello EG. My name is Alex, and I was born in London (Westminster Hospital), England
EG: Describe your music in 3 words?
Jack Swoon: Vibey, groovy, and unique.
EG: Where are you based?
Jack Swoon: I'm currently between London & Orlando, Florida. My other half is FL based, so I'm in between at the moment.
EG: What labels have you released in your career?
Jack Swoon: Three Six Zero Records & Viberoom Records under Jack Swoon.
EG: Can you tell us 3 artists you aspire to / have influenced you?
Jack Swoon: Adriatique, Caribou, & Four Tet
EG: How long have you been producing music? What was your first signed release?
Jack Swoon: Around 7 years. 'Somebody' with Pete Tong & TSZR.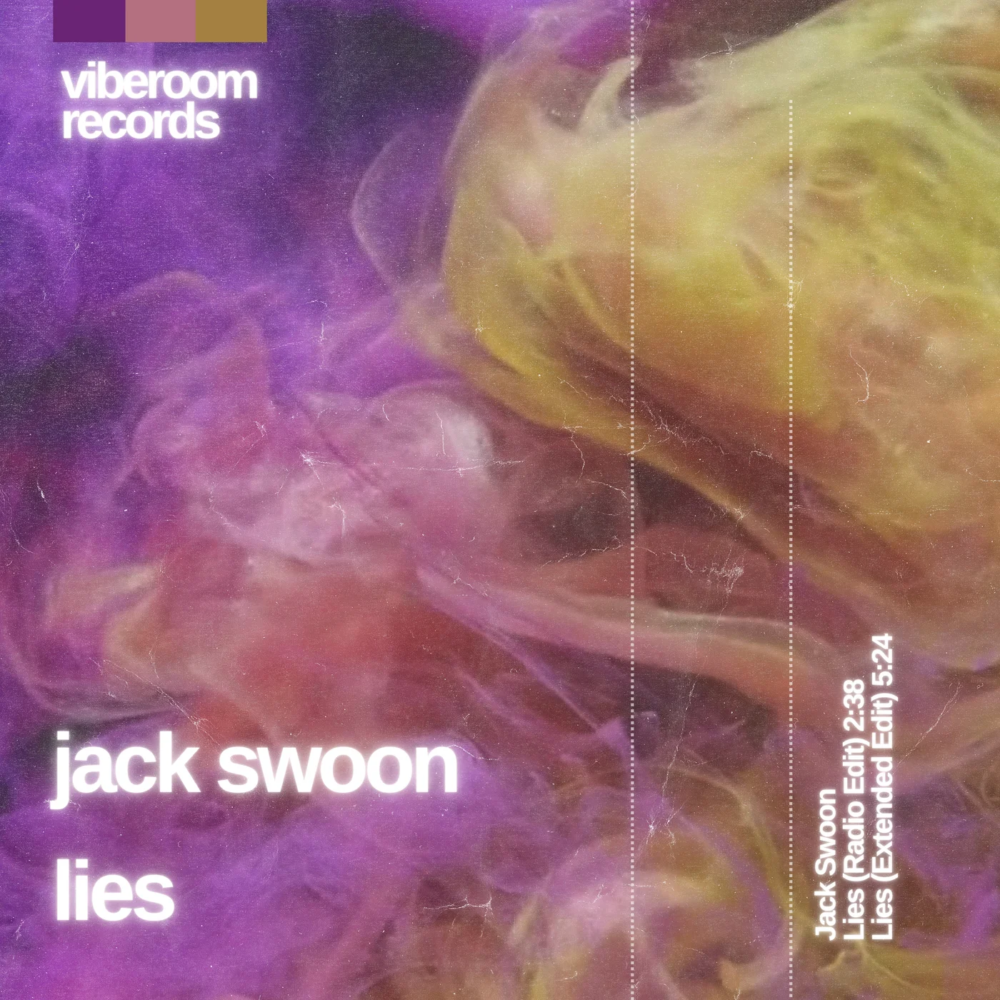 EG: Three things you can't live without on the road when touring?
Jack Swoon: A phone, a hoodie, and my laptop.
EG: Can you tell us about your next release?
Jack Swoon: 'Lies' is a vibey upbeat club record. Probably the most dancefloor geared release I have had to date. Very excited to put this one out on my own label.
EG: One piece of advice you can give to other aspiring producers?
Jack Swoon: Learn your craft, work hard, persevere, and create music you are really passionate about. Don't follow trends. Be unique!
Jack Swoon's 'Lies' is out now via his own Viberoom Records. Purchase your copy here.
Follow Jack Swoon: Spotify | Instagram | SoundCloud | Facebook