Tommy Hey (Tom Hegewald) is a hard techno DJ/Producer who previously traveled the world as part of a metal band, sharing the stage with some of the biggest names in the music industry, including Papa Roach, Soulfly, You Me At Six and many more.
Born in Berlin, Tommy has always been around high-quality techno music. His unwavering passion for the genre has driven him for an entire decade to pursue a solo career and make his own music. His artistic past means that his sonic preference leans towards hard bass drums, intense breakdowns, and edgy vocals.
After years of hard work and dedication, the Tommy Hey project is finally coming to life. His first single, 'Bass Tempo Fleisch Blut', is already available via his own Fuel Seven label. Following the launch of his debut, Tommy will turn his focus to work on more music, including an upcoming single and EP due to be released during the summer.
EG caught up with Tommy Hey to learn more about his new project.
Electronic Groove: Hi Tommy, what's your real name, and where were you born?
Tommy Hey: Hello EG. My name is Tom Hegewald, and I was born in Berlin, Germany.
EG: Describe your music in 3 words?
Tommy Hey: Heavy, dark, and driving.
EG: Where are you based?
Tommy Hey: I literally don't have a home (laughter)! I live without a permanent residence and travel full-time with my girlfriend. Although I love Berlin, and I loved living there, for me, there is nothing better than being completely free and exploring new places all of the time together.
 EG: What labels have you released on throughout your career?
Tommy Hey: I used to play in a metal band, that's how I started out in music. The band I used to play drums in was signed with Redfield Records. We released 2 albums and 1 EP with them. I kicked off my electronic music career with my own label, Fuel Seven Records.
EG: Can you tell us 3 artists you aspire to / have influenced you?
Tommy Hey: Paula Temple, O.B.I., and Pan-Pot.
EG: How long have you been producing music? What was your first signed release?
Tommy Hey: I started about 10 years ago, but that was in a different genre as I mentioned, with the metal band. I started using Cubase and still use it today. My first signed release was with the band 'Desasterkids' on Redfield Records.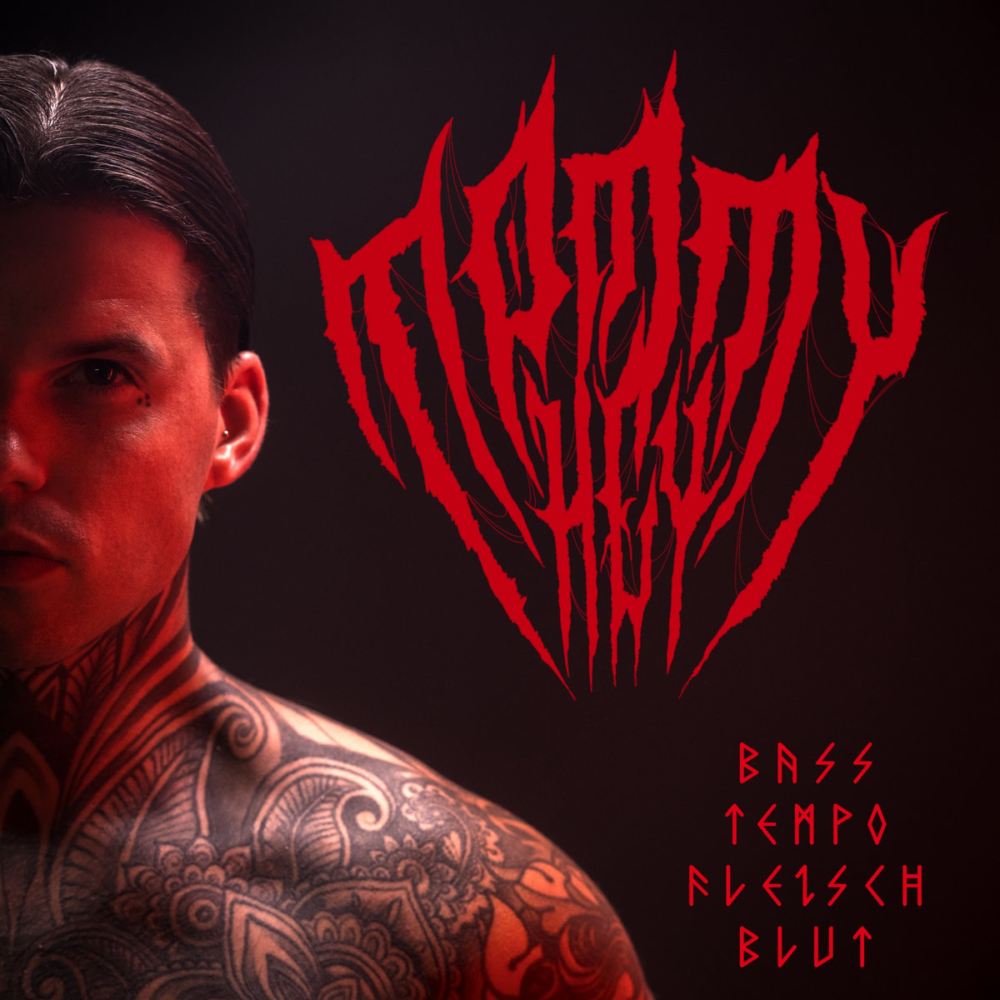 EG: Tell us three things you can't live without on the road when touring?
Tommy Hey: Definitely an iPad with Netflix on it! I like to be able to watch series online, as we travel so much. Another thing would be a funny musical instrument, like a harmonica or a nose flute (laughter). And finally, some protein bars to secure my gym gains.
EG: Can you tell us about your next release?
Tommy Hey: It will be fast, heavy, and a bit more melodic than my debut single. In the future, I want to get some interesting features to create special sounds that people haven't heard before.
EG: One piece of advice you can give to other aspiring producers?
Tommy Hey: If you have a vision, just start getting into it and, most importantly, find something that's unique and special, like your own signature sound.
Tommy Hey's 'BASS TEMPO FLEISCH BLUT' is out now via Fuel Seven. Purchase your copy here.
Follow Tommy Hey: SoundCloud | Instagram | Spotify