Born in Buenos Aires, Nicolas Rada has been connected to music since his early days. With time, he
not only gained experience playing instruments, but also a breakthrough in new trends of electronic music, and consequently, the challenge of creating his own productions.
This time Nicolas has selected 10 of his favorite tracks ahead of his appearance at the Church stage during the Sudbeat X The Soundgarden ADE edition alongside Hernan Cattaneo, Nick Warren, Miss Melera, Dimitri, Graziano Raffa, Marcelo Vasami, Nick Varon, Gustin, and Interaxxis. Get your tickets here!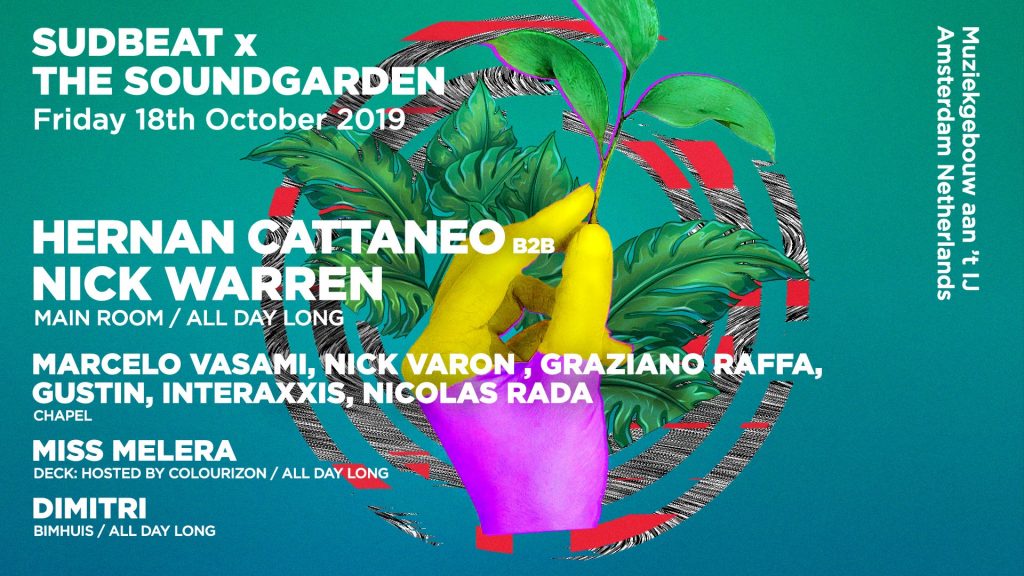 01. Ferher – Unity (Erdi Irmak X Noom Reinterpretation) [Stripped Digital]
"I very much admire Erdi and the way he generates unique melodies and grooves that deserve not one, but many adjectives. They have doubtlessly created a great musical moment in their collaboration with Noom (UK). This track does not have an expiry date."
02. WhoMadeWho – Montserrat (ARTBAT Edit) [Watergate Records]
"Explosive … is the word that can describe this track. The small break where the track seems to end and the drums bring it back is something that creates a magical moment on the dancefloor. Great work from this Ukrainian duo."
03. Newman (I Love) – The Spirit Of Renaissance (Original Mix) [TrybeSof]
"I absolutely love this track and it´s been in my sets quite a lot recently, great musical vibe with a very relaxing breakdown and an excellent 'in crescendo'."
04. Jelly For The Babies – Second Sun (Felipe Michan Remix) [Balkan Connection]
"Great job from Felipe, I definitely like his remix of this track very much. The cut-off work in the synthesizer and melody make it one of my favorites."
05. Forerunners – Off World (Original Mix) [Lowbit]
"It has a fat bassline, continuous and monotonous, but that destroys any dancefloor with its breakdown."
06. Elfenberg – Sao Tome (Original Mix) [Stil vor Talent]
"I´ve been paying attention to this duo these past times, I think they´re excellent. They handle a very characteristic kind of darkness and work very well on the dancefloor."
07. Armen Miran – Another Green Mile (Original Mix) [The Soundgarden]
"This is one of my favorite tracks from 'The Soundgarden'. Armen is a producer I admire and who always surprises. A great vibe combines with the quality of its melody and its solid foundation to create a brilliant ambiance."
08. Bachir Salloum – Chasing Heavens (Original Mix) [Sudbeat]
"For its part, a favorite from 'Sudbeat'. Brilliant, melancholy and with plenty of groove, very proper for generating a transition in a set or remaining in a hypnotic vibe. Simple but very dynamic."
09. Alex O'Rion – Waipoua (Version 1) [Sudbeat]
"My other favorite from 'Sudbeat' is producer Alex O'Rion. It´s incredible how you can´t get tired of a melody and how it can create such a special moment. The bassline and drums are unequaled."
10. Memory (Arg) – Borderline (Original Mix) [The Soundgarden]
"My other favorite from 'The Soundgarden' is by Memory. It has a groove that works very well on the dancefloor. The arpeggio gives it momentum and keeps you in tension, a fresh track with a solid exit."  
Follow Nicolas Rada: Facebook | Soundcloud | Instagram | Twitter