Manu García, a Spanish electronic music producer, previously known as UNER, has achieved international success by earning a Summa Cum Laude in the Art of Mixing from the Berklee College of Music. Along with his passion for electronic music, he has also developed a love for cinematic, orchestral composition, and other forms of art. Currently, he is focusing on different projects and styles, all connected by music, including producing soundtracks for movies and supporting other artists.
Photo credit: NIN3S – Bandcamp
As the CEO and founder of Orfeo Music Online, a platform specializing in personalized compositions, sound engineering, mentoring, and other artistic projects in the film and live entertainment industries, Manu García is immersed in several major music projects. These projects combine electronic and classical composition, with a mix of analog and acoustic instruments and live musicians.
NIN3S is his latest project, which emphasizes the contrast between nature and technology, acoustic and electronic sounds, analog and digital, and ancient and futuristic. The name symbolizes the end and beginning of a cycle, with the aim of producing a soulful, conceptual, and auspicious sound.
The artist's second album, 'Abstract View,' was released under this new moniker, following the critical acclaim of his debut LP, 'Hopeyard,' in 2022. The collection includes ten tracks, featuring three singles: 'Eleven,' 'Talking to None,' and 'Un Tango.' Each single builds on the piano's primary backbone, evolving into trip-hop, jazz, electronica, rock, and sound design.
NIN3S opens a door to emotional, abstract, and cosmic environments, surprising listeners with monumental musical proposals that are alien to trends and fashions. In his music, quality, emotion, the avant-garde, and the classic come together in the same direction, towards infinity.
EG had a chance to catch up with NIN3S to discuss his brand new venture, latest album, upcoming performances, and future projects.
EG: Hi Manu! Welcome back to EG. It's a pleasure to have you here with us again. How have you been? Where are you right now?
NIN3S: Hello again! It is a pleasure to be able to speak with you. Everything is fine here. Now at home, looking forward to the end of the summer to get to work with the next steps of the project.
EG: First of all, congratulations on the recent release of your new LP, 'Abstract View'! So, what has the initial reception been like? How do you feel now that these songs are out?
NIN3S: Thank you so much! The reception has been very good. It's already been a month since the album's release, so we can talk about it properly. It has really been an exciting path since this time I have been the one who has edited the album from my new label N3s, so the adventure has been even more intense. We have had great acceptance by the public, as well as by the media and professionals. Seeing that everything works as you expect, or even better, makes you get up every day wanting to give more and with the necessary energy to set yourself new challenges. And that's what I'm focused on right now. Every day there are new challenges to face, whether professional or personal.
EG: So, what's 'Abstract View' all about? What can we expect to find on the new album? Is there a concept or thread running through these tracks?
NIN3S: 'Abstract View', as the name says, is a journey, a totally abstract vision of the environment. It is a subjective vision of reality in which we can all see the same color but with different shades. In this way, the conception of the album has been a process of pure expressionism in which I have put into music my vision of today's society, culture, love, hope, and even religion, but in a way in which each viewer can subjectively recognize these interactions. I have not wanted to give clues about anything, but rather they are only subtle drops that take the listener along a path of sensations in which he is totally free to speculate, to feel, to travel, in an absolutely free way, without the interaction of the artist. It is a work available to the listener, a work of creating landscapes where you can lose yourself in the company of yourself and appreciate what you have.
EG: How does 'Abstract View' compare to your first record, 'Hopeyard'? In which ways would you say you have evolved?
NIN3S: Abstract View's creative process has been an evolution both in creation and in security when composing. NIN3S's personality is absolutely defined so, contrary to Hopeyard's initial process, I didn't have to reinvent myself or look within myself, since the personality itself was already on the surface. It has been a much more intense exercise in expression than in the personality of the project. Also, being a self-published album, I have had absolute freedom in all the choices and in the whole process, both creative and promotional, choice of dates, singles, etc. And, as you can see, there have been fewer collaborations with which the freedom when composing has been absolute since it is 100% NIN3S, without any external influence.
"It is a work available to the listener, a work of creating landscapes where you can lose yourself in the company of yourself and appreciate what you have"
EG: What are some of the things that you have gained through your reinvention as NIN3S? When or why would you advise someone to leave an artistic name behind to find themselves again?
NIN3S: Very good question. It is something that my close friends asked me a lot when I made the decision to "stop" UNER back in September 2019 and it was a point of great speculation, also, by another group of people. You know, those kind of people who always like to talk sh** about everyone.
Well, what I have gained the most has been freedom in all aspects. On an artistic level, now I can do whatever I want, I could even make an experimental techno record, since NIN3S has gained enough strength to be able to do it. The freedom comes from the fact that I am not forced to do anything: to make music to have more shows, to do more shows so that my agents are happy, I can take vacations without anyone getting angry, etc. They may seem like very absurd things, but I assure you that this happens, especially when there is money involved. Money corrupts everything. Even the longest friendships.
Regarding when I would advise someone to make a change, the only thing I can say is that if they feel it and feel prepared to face a great internal and external struggle, they should do it. Here is something very important and that is rarely treated and it is mental health. No one should feel obligated to anything and if someone does not understand that sometimes a change is necessary, or a break, it is because they are not the right people to be by your side.
EG: Are there any plans to present 'Abstract View' in a live setting? Did you keep that in mind when constructing the album?
NIN3S: Absolutely yes and we are working hard on it. In 2024 I will be able to play NIN3S live, for sure! And I can't say anything more, regarding this 😀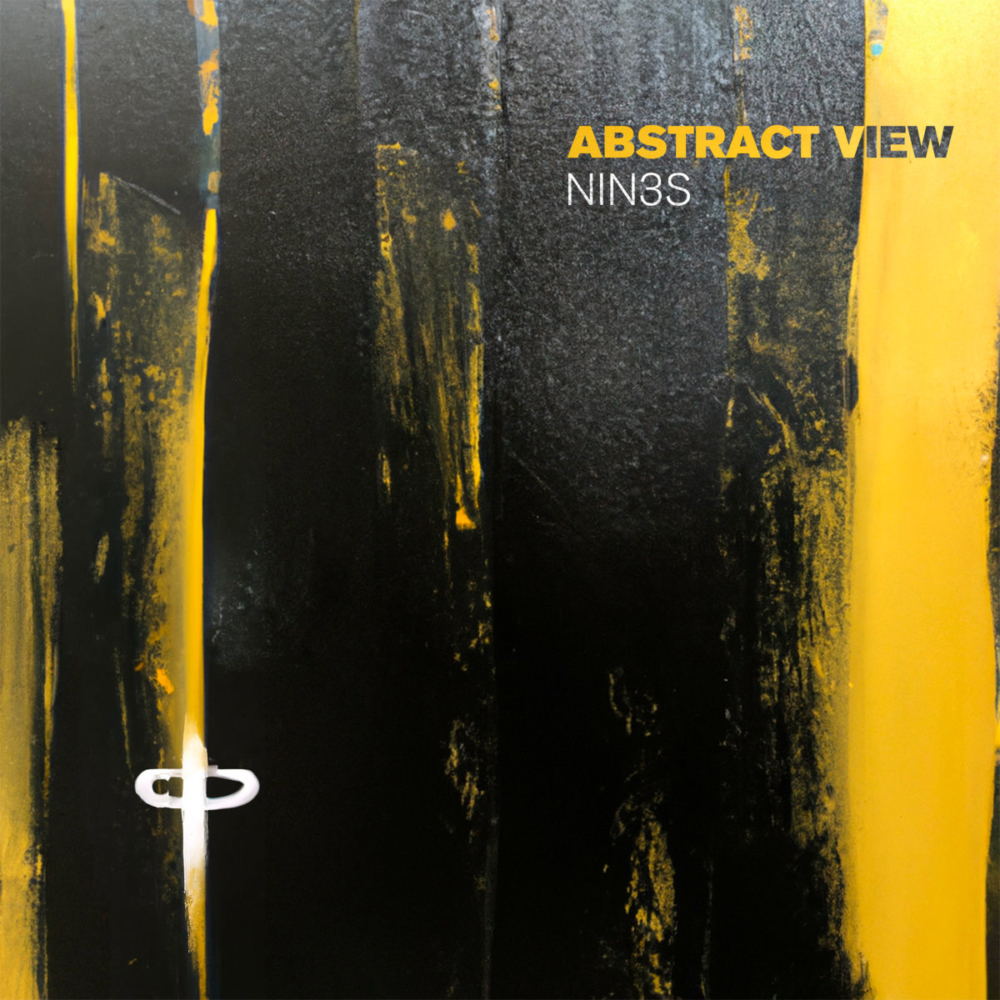 EG: By the way, will 'Abstrac View' have any bonus tracks or additional content? Are there any plans on that front?
NIN3S: Yeah! I have prepared 2 versions of one of the singles. It will also come in a Dolby Atmos version, which makes it more interesting. It is a vocal version of one of the instrumentals and also with several changes in the composition as well and a different mixing approach.
At first, I had planned to release it this September, but the album is working very well and I don't want to break the natural flow, so it will be released later. Of course, surely before December, since in that month, more surprises are coming!
EG: Now, stepping away from the studio for a bit…Have you found any good books, movies, or albums lately that you'd recommend?
NIN3S: Yeah! I am an absolute bookworm. Not too much into novels (although I LOVE to read Stephen King's books) but research, especially related to religion. I am not a follower of a specific religion but I like to investigate all of them a lot. In fact, the track 'A Thousand Faces'  is an allegory to that 'supreme being' that all cultures and religions speak of, and if you stop to look for where it comes from you see that, although with different names, they all speak of the same thing, and I do not mean someone in a robe sitting on a gigantic chair deciding who goes to heaven or hell.
Regarding cinema, I am a big fan of horror movies. Nowadays it is not easy to find good movies in this genre since the surprise is difficult (too many demons lately), but there have been some that I have liked a lot, such as 'Evil Dead Rise' (I am a fanatic follower of the original saga!) Or the last one I've seen that has been 'The Last Voyage of Demeter', where we see a Dracula much closer to the original of Bram Stroker's work and not with the image of a magazine cover model, super rich, and educated.
In terms of albums, there is a lot of great music out there! But I do recommend the last Labrinth album!
"No one should feel obligated to anything and if someone does not understand that sometimes a change is necessary, or a break, it is because they are not the right people to be by your side"
EG: What's next for NIN3S? Where can your fans catch you next? What new milestones are you looking forward to in 2023?
NIN3S: As always keep working on new music (there are many surprises!) and on the live show (this is one of the most important goals for 2024). For now, and until the tours start, everyone can find me on Instagram as nin3smusic, or on streaming platforms (Soundcloud, Spotify, Apple Music, Tidal, etc.)
EG: Thank you for your time, Manu! We're excited to see what's in store for you. Take care!
NIN3S: Thanks to you, always! See you very soon.
NIN3S 'Abstract View' is out. Stream and download here.
Follow NIN3S: Soundcloud | Spotify | Instagram | Facebook