Over the past four years, onedotsixtwo has become progressive house's proportio divina. A sweet spot of sorts, where the genre reconnects with its original roots, as it looks through the rearview mirror so that it can move into the future with poise and purpose. Boasting one of the genre's most interesting catalogs out there for a label celebrating its 50th release, the brand lead by Tripswitch (Nick Brennan), Gustin, and Steve Marx, has mingled with constellations such as Hernán Cattáneo, Nick Warren, and Jamie Stevens, while lifting blooming producers like Sebastian Sellares, Partenaire, and Forerunners even closer to the light.
It's been almost four years since Nick Brennan had the concept down for onedotsixtwo, but the road wasn't always paved in gold. With the release of John Cosani's 'Centauro', which features some showstopping remixes by Bedrock's Nick Muir and Hicky & Kalo, the brand now reaches the 50th release milestone.
'Thanks for helping us celebrate this milestone! We've come such a long way since I spun up the label 4 years ago, it's hard to believe to be honest.', candidly tells us, Nick.
'It's such an incredible milestone to be here and I'm really grateful to all of the amazing artists that have entrusted us with their music and to all of the DJs, music lovers, and prog heads out there that have supported us along the way. You are all part of this story,' says Steve, as he adding to the sentiment.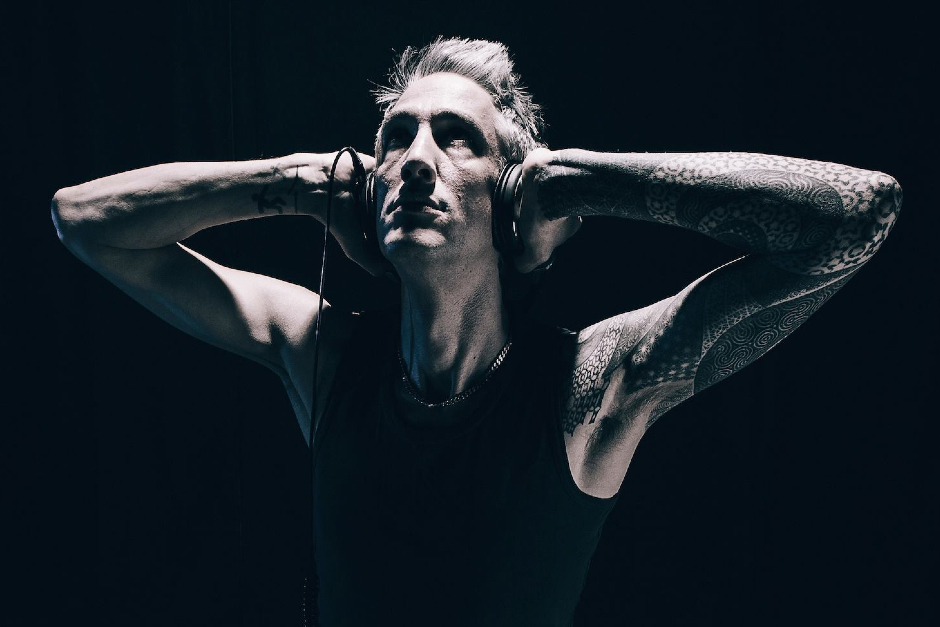 As Nick said, it's been 4 years since onedotsixtwo was born as a 'sister' to his own Section Records, a label with a different focus and wider musical scope. But despite its curator's longstanding reputation in the scene, there was no tried-and-tested blueprint to follow.
'Since the beginning of Section Records back in 2010, I'd always wanted it to be a real cross-genre operation, and from the start, we had some prog heavy-hitters like Luke Chable, Nick Warren, and Shiloh involved in remixes and put out a smattering of progressive singles over the years. But despite those moments, we were also releasing ambient and electronica, dub, a bit of bass music, and breaks, and the challenge of marketing such a diverse range of output was a lesson well-learned. So as my focus went more and more towards progressive after my album 'Vagabond' on Iboga, I decided the time was right to create an imprint that was fully focused on the progressive sound. Turned out it was exactly the right thing to do! Having a clear brand working within well-defined parameters allows you to build a fanbase that can trust your taste and know what they're getting.' explains Nick about his decision to branch out and set the wheels in motion.
As for most things in life, once onedotsixtwo found its dynamics, change came about. The brand expanded and became a cross-continental affair, which saw Gustin (the Irishman with ties to the vibrant White Island) and the Australian-based Steve Marx join the picture.
'Nick and I were already friends having met a couple of years previously in Ibiza. When Nick launched the label with his amazing 'In At The Deep End' it was obvious to me that there was something special afoot. However, when he approached me around that time with the offer to join the label I was still involved with another label, which was in the process of winding down, so it took a while before I was comfortable with moving across to onedotsixtwo, but it felt like a very natural move, as we were very much on the same page both musically and in the way we approached branding, promotion, and marketing.' recalls Gustin about the transition.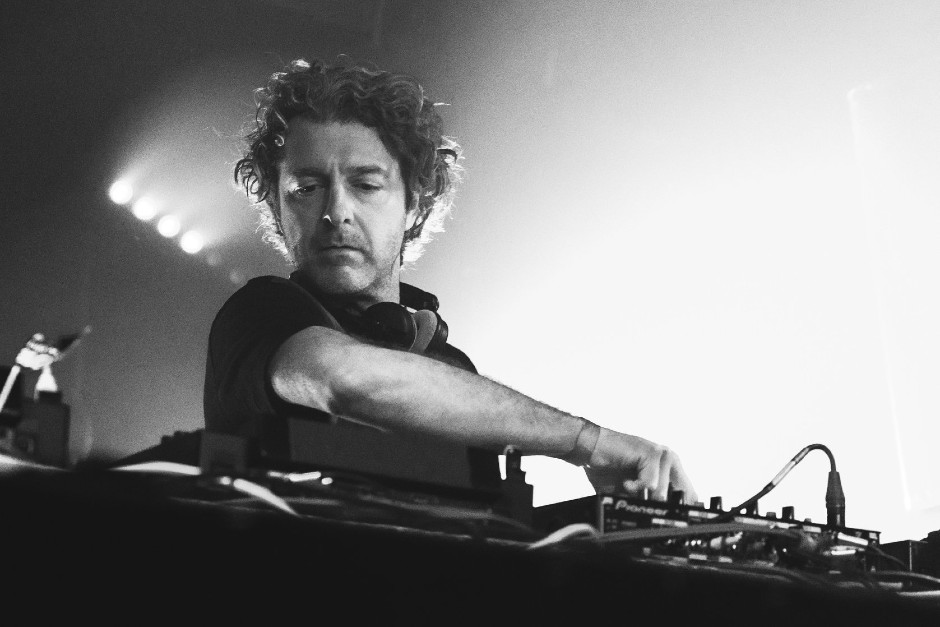 'It's interesting how it all came together. Nick and I had been chatting for some time, as I had expressed a very early interest in the music released on onedotsixtwo, as it had my attention from the very first release. Gustin and I had known each other for a few years previously, and as such, we're good friends. So the foundations and passion for great music were already there. Then, in June 2018, I met up with Nick at The Soundgarden event in Bristol that he was playing at, and we really hit off a good friendship through our love of all things music and DJing, and we talked a lot about the label too. This really inspired me to further want to get involved in the end-to-end running of the label and a few months later I joined the team and the rest is history which is still very much in the making.' remembers Steve.
'Can I just add – I love these guys. It's no understatement to say that without their help in shouldering the workload, doing exceptional A&R work, and getting their hands dirty with the hefty levels of admin involved in running a label, there's absolutely no way I'd have been able to get onedotsixtwo to 50 brilliant releases in 4 years. It just works perfectly – we're very much on the same page musically, have pretty similar histories, outlooks, and tastes, and we're just great mates at the end of the day. Having three pairs of hands on the deck means that we've got the skills covered, can pick up the slack when we need to and no one person has to kill themselves to keep the label moving forward,' Nick warmly chimes in, clarifying just how crucial the chemistry is to the operation. It's that intangible that makes onedotsixtwo what it is.
As we go through the motions and recap the road traveled to this day, which includes over a year of lockdown, Nick reflects: 'It's definitely true that the world has changed a lot in the last 4 years…One thing we were really keen to do was to keep the release momentum going through all the lockdowns – I think quite a few smaller club-music-focused labels were unsure what to do when the pandemic first hit. On the one hand, it kind of seemed pointless to be releasing music to dance to when almost none of us could share a dancefloor. But for onedotsixtwo, it was important that we continued to give our artists the platform to stay relevant and in people's minds and ears and not let the label slip into obscurity. Not to mention we had a really long pipeline of releases that we'd already signed! I think progressive house has an advantage in that it's sufficiently musically and melodically rich that it doesn't just rely on a club setting to be enjoyed.
In terms of the onedotsixtwo brand, just like our musical manifesto, we've broadly stuck to the branding I first conceived, which has helped to cement the label in people's minds. The main logo was joined partway along the journey by the ODST shorthand version which has been the center of our artwork design for the past 30 releases. Both are super simple but very strong, and now instantly recognizable.
In the first couple of years, I was doing some pretty elaborate custom artwork and motion graphics videos for a lot of the releases – it was great to do while I had the time, nice for the artists to get that depth of commitment to their releases and it helped to build a label aesthetic that people really bought into – it's one comment that often comes in with demos we receive. But at the rate, we're currently releasing, and my other projects, it just wouldn't be feasible. Every now and then we'll push the boat out, as we did for the Partenaire album at the start of the year.'
Through this recap of the brand's back catalog, one can find names like Hernán Cattáneo & Tripswitch taking on Forerunner's 'Magnetic Quartz', Kasey Taylor remixing Sebastian Sellares' 'Higher Ground', or the Stellios Vassiloudis reimagination of Matter's 'Eastern Sunset', which is a very particular thing to find, and showcases just how creative and diverse their talent pool is.
'On a personal level, I've always been about connecting new talent with established names. I've been on the receiving end of that gift in my own career, so I really appreciate the value of a leg up and being given the opportunity to work with bigger names. An indie label can be a really fruitful crucible for collaborations and some absolute masterpieces have come out of some of the pairings/remixes we've set up. And that goes both ways … some fresher faces have dropped some total bombs on the label which have really boosted their own profile.', says Nick, highlighting that this is no coincidence, but part of a grander view.
'Yes, pairing established names with lesser-known producers within the same release is very much a conscious thing we do, as we believe it can really shine a light on new talent when an established artist remixes them, or when a newcomer remixes an established name it can be equally fruitful, and as Nick mentioned, can bear some very interesting and exciting musical masterpieces.' adds Gustin.
'As the guys have said, we have always nurtured and believed in pairing the established artists with the next generations of artists and I think we have demonstrated the strengths of this model, through the music and remixes we've released. This puts us in a great position for the genre that we love,' says Steve, as he completes the notion.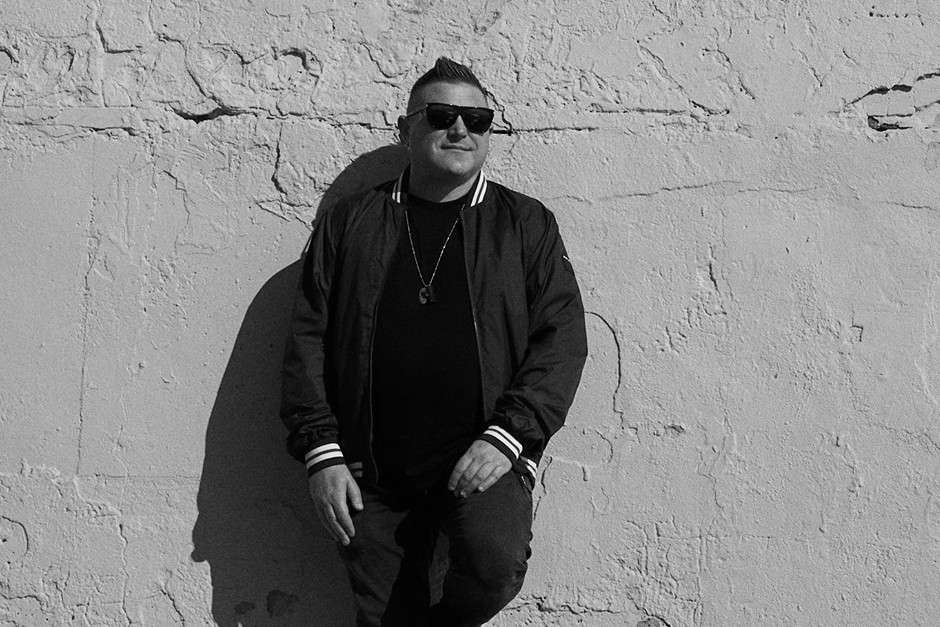 With onedotsixtwo's 50th release hitting all major digital platforms, it's inevitable for us to discuss the label's future, and the challenges that come with trying to stay at the forefront of the genre.
'Once restrictions have been properly lifted, onedotsixtwo events will be the next big move. We had secured a venue for ADE 2021 and were making plans, but of course, that was a non-starter. Steve managed to pull off an intimate night in Australia a few months ago, but apart from that, we figured it would be best to wait until we can move with confidence. As soon as the world's moving again we'll be making that happen. South America is definitely beckoning!' shares Nick.
'We have some great ideas for merchandise that we are currently discussing internally and without giving too much away, we think it's going to be really cool.' Steve drops a thread (yes, really bad pun intended).
'As for the challenges of staying at the forefront, this is not something we really overthink. We always focus on keeping the quality on point and staying true to our sound, while keeping the door open to any producer who we might find exciting, whether they are an established name or a complete unknown. We feel this mantra speaks for itself, and it is really what running the label should be primarily about, as it is in tune with our core musical beliefs also.' intervenes Gus.
The bond is clear, and the 'proper progressive' message is a simple one, yet one that resonates with every progressive lover. There's no gimmick, no catch, no plastic, no numbers game here. It's about keeping the vibe flowing, the basslines rolling, and synths glowing. About keeping the genre moving forwards. As progressive should do.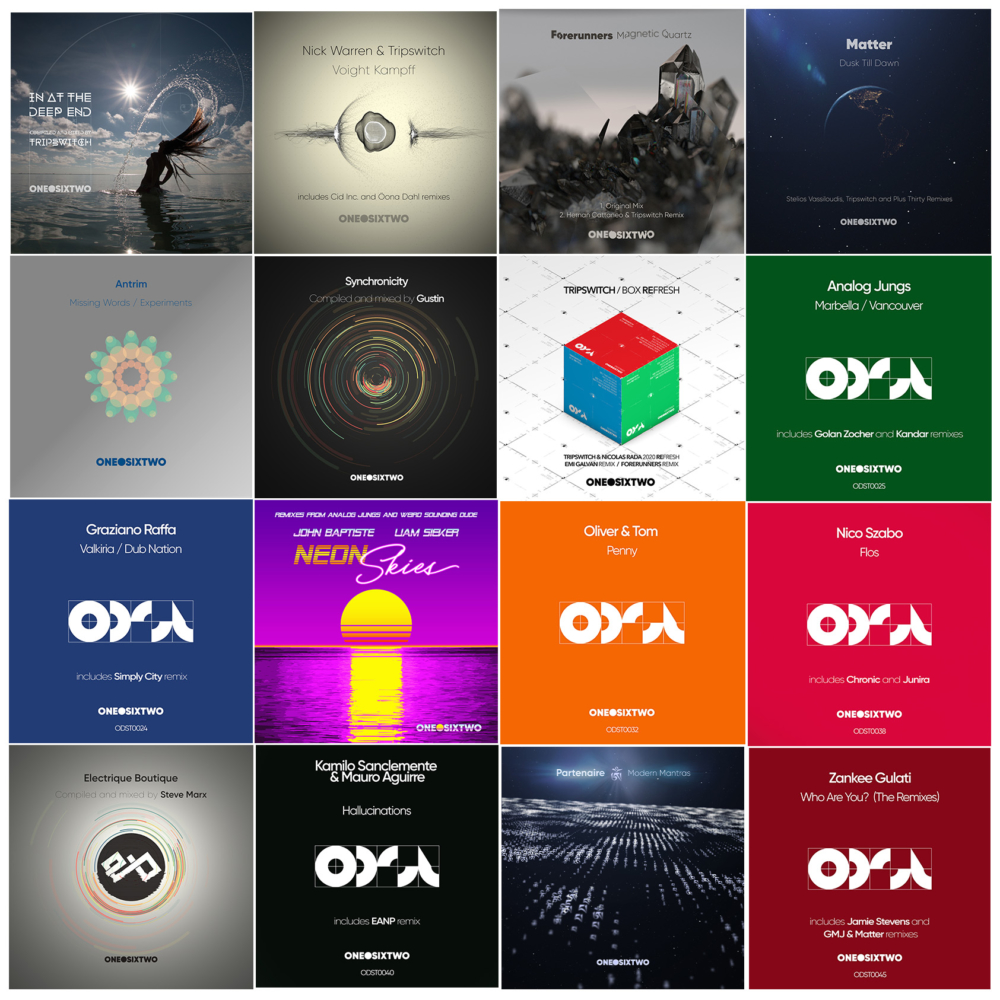 Straight out of the buoyant nightlife of Buenos Aires, it is John Cosani who is in charge of onedotsixtwo's 50th release as he presents his three-track 'Centauro' EP, which also features some monumental remixes, courtesy of the legendary Nick Muir, and hot-shot Canadian duo Hicky & Kalo.
'The pleasure is mine for being part of this release for the label. I was informed about the catalog number from Steve, to whom I'm very grateful for giving me this spot. He talked to me about that and right after he mentioned the chance of including huge remixes, making me feel even happier about the project.' tells us John.
With big names remixing your track, one might fall into the temptation of expectation, but the seasons behind John allowed him to manage to just enjoy the ride.
'I always try to avoid high expectations, rather I prefer to let things flow and give myself a chance to get surprised, but to be honest, as soon as I heard that Nick was remixing 'Centauro', I couldn't hide my excitement. It's a huge honor to have such a legend remixing my music.
Same for both my friends Thomas & Camilo, who I've been following for quite a long time and they have been making music that fits perfectly in my sets, non-stop. It makes me really happy to be part of the project as I have nothing but massive respect for them.
I was very anxious to hear the resulting remixes, and once I did, I loved how everyone took the sounds in new directions and, in both cases, how they put their own styles into them. I can say that I'm fully satisfied with the output.' says John about the experience.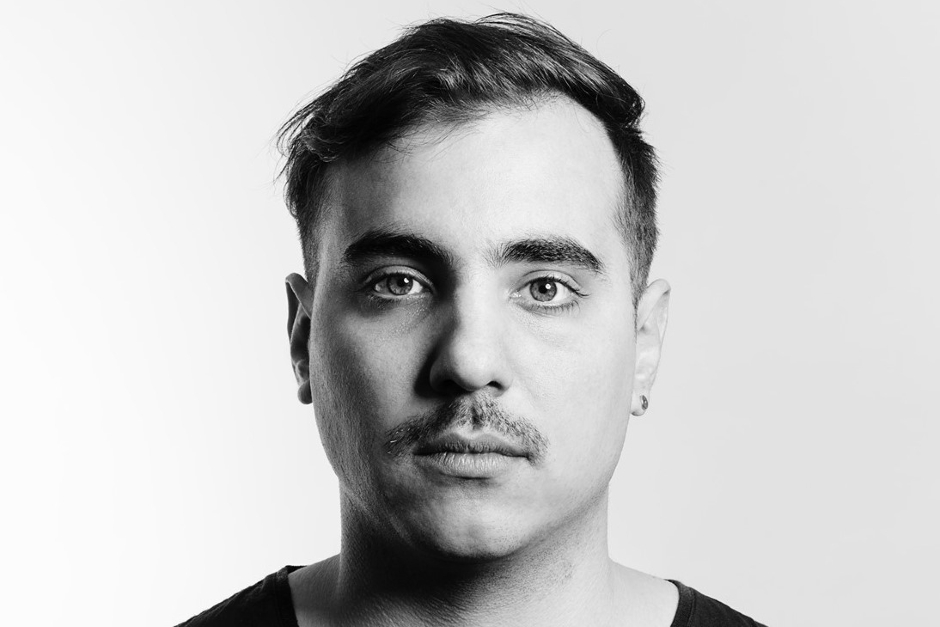 Brimming with energy, 'Centauro' exemplifies onedotsixtwo's vision, meshing sounds from across the table in a progressive manner, bringing together a package that holds something for every listener.
'Being locked down just increased the time I spend in my studio. I now spend almost 10 hours every day, either producing music, listening to promos, or just sending emails among other things. I also have been working way more as a mixing and mastering engineer, something I used to do for years on a smaller scale and now became a more frequent thing due to the spare time I have from no travels and gigs. It's the reality of these crazy times…
I didn't make this EP with a plan, it came out from some jamming sessions in the studio in those days when anything can happen. It reflects the vibe I'm more into at the moment, I actually think you can find a connection with my previous productions. I feel it's a complete release that represents every one of the artists involved in it. I look forward to seeing if fans and other artists will feel the same and enjoy the EP as much as I do.' explains the Argentine about the motivation and inspiration behind 'Centauro'.' concludes John.
This is the tale of Nick, Gustin, and Steve. The proportio divina. This is the journey of onedotsixtwo. And thankfully, this is…still, a developing story.
John Cosani's 'Centauro', featuring remixes by Nick Muir and Hicky & Kalo, is out now. Purchase your copy here.